Cook book roadtest: The Hairy Bikers' Meat Feasts
The northern lads' two-wheeled adventures have taken them from Manchester to Mississippi, from Bradford to Bangkok and beyond.
Although they've made short stops in the lay-bys of healthy eating and taken detours into the land of dieting, writing recipe books along the way, they seem happiest cooking good hearty food. For their latest recipe collection the hirsute ones are back on home ground with comforting meaty dishes.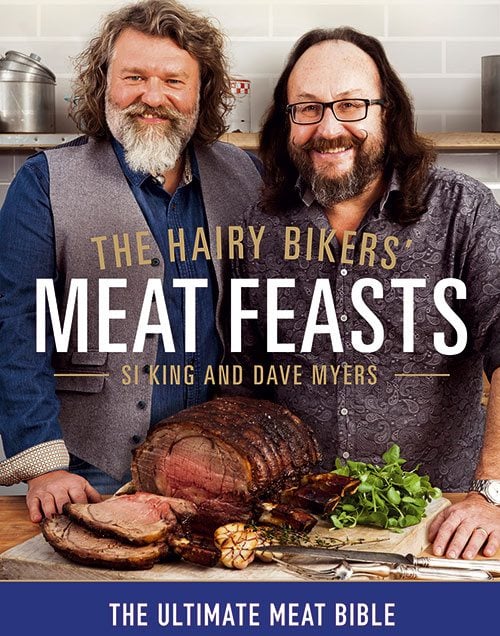 The title leaves no doubt about the point of this mission, as do these words in the introduction: "This book is for the carnivore – it's an unashamed celebration of meat." Chapters include fast meat, slow meat, minced and chopped meat, roasts,
 soups, starters and salads, pasties, puddings & pies, hot stuff, offal –
and the inevitable leftovers.
 Although Southeast Asian, Turkish, 
North African and Indian dishes 
get a look-in, warming British and northern European recipes make
 up the bulk of the recipes.
There's also a 
chapter at the back
 giving concise 
information from
 Cumbrian farmer
 Peter Gott about meat 
cuts and what to look
 for when buying meat.
Quality of the recipes
I tested two recipes: beef stroganoff, and pork chops with fennel and lemon. Having forked out for beef fillet, I wanted to be blown away by the stroganoff. Searing the beef strips correctly is a key step in this dish. The Hairies' instructions to cook all beef strips (600g) at once in a smoking-hot pan sounded warning bells – but, following instructions, I got my biggest frying pan blazing hot and added the meat all in one go, hoping it wouldn't release its liquid, cool the pan and start to stew. But it did. The dish cost a king's ransom but wasn't quite worthy of a Russian oligarch.
I had better luck with the pork chops and fennel, a simple, all-in-one tray-roast. The timings were spot-on and the instruction to test the temperature of the meat with a digital probe thermometer, rather than just guess, ensured the pork was perfectly cooked. The splash of ouzo in the recipe gave the dish panache, too.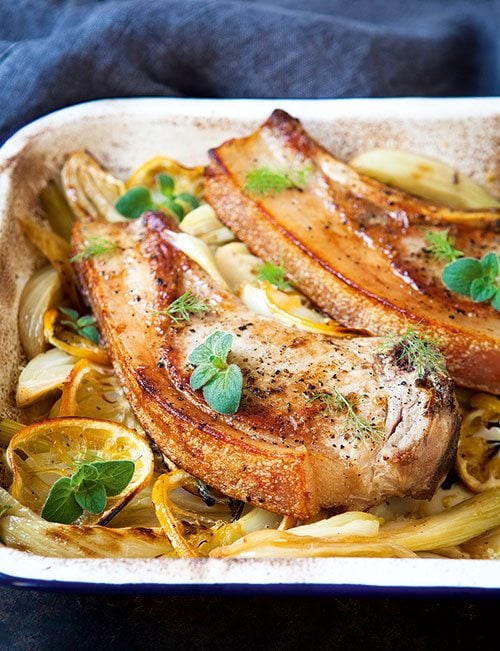 Photography
Andrew Hayes-Watkins' shots are beautiful in a moody, wintry way and show readers what to aim for. Some dishes look a bit overcooked, though.
Suitable for…
Hairy Bikers fans, obviously, as well as meat lovers who want easy-to-follow, achievable recipes without too many frills and fripperies. There's enough detail in the recipes to give less experienced cooks a sense of confidence.
Star rating
3/5 stars
The Hairy Bikers' Meat Feasts 
by Si King and Dave Myers (£22; Weidenfeld & Nicolson)
Subscribe to our magazine
Subscribe to delicious. magazine for HALF PRICE
Subscribe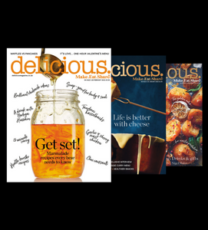 Join our newsletter
Packed with menu ideas, recipes, latest competitions and more...