Cookery school review: Vale House Kitchen
The course: Pig butchery, £180 (includes lunch and goodies to take home)
Where: Vale House Kitchen, Tinsbury, Bath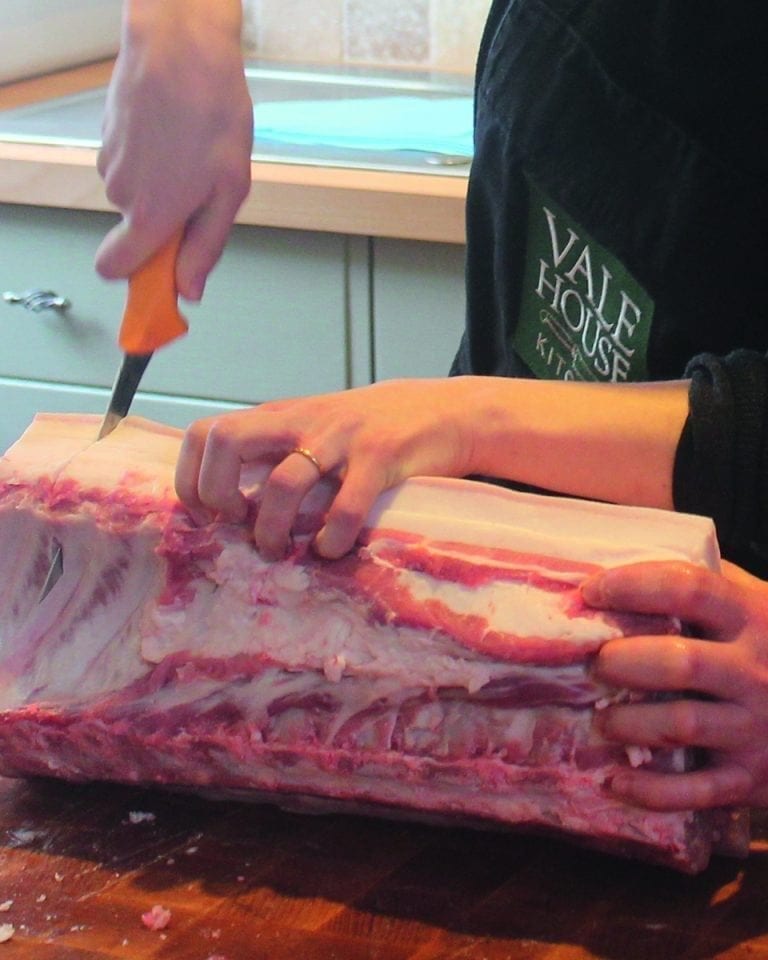 What it's like 
Arriving at Vale House immediately felt like an escape: the countryside is idyllic and the beautiful house is surrounded by trees. There are pens holding handsome Gloucestershire Old Spot pigs and fluffy, happy-looking chickens. After a friendly greeting from founder Bod Griffiths, I was ushered up to the airy teaching kitchen and handed a cup of coffee.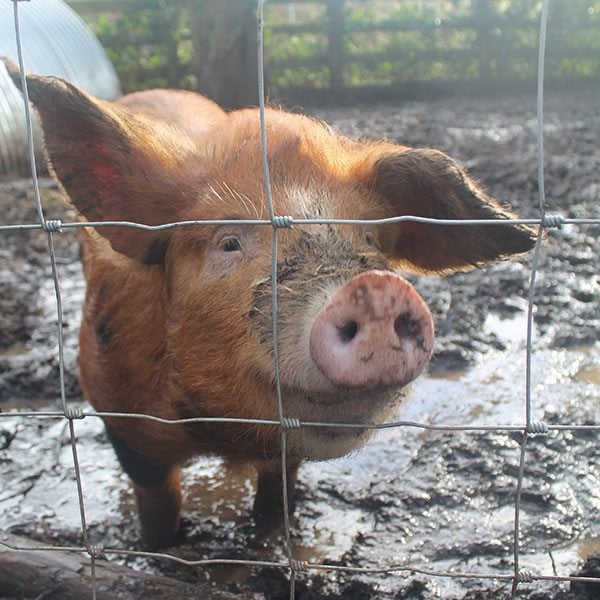 The course had just started and I was running late from the train, but the smiley tutor, Robin Rea of Devon-based charcuterie specialist Rusty Pig, obligingly ran back over what he'd covered so far. Nine course-mates and I worked hard throughout the morning, took a well-deserved hour's break – when we enjoyed a hearty lunch made by Bod's wife Annie – then headed straight back to the butcher's block.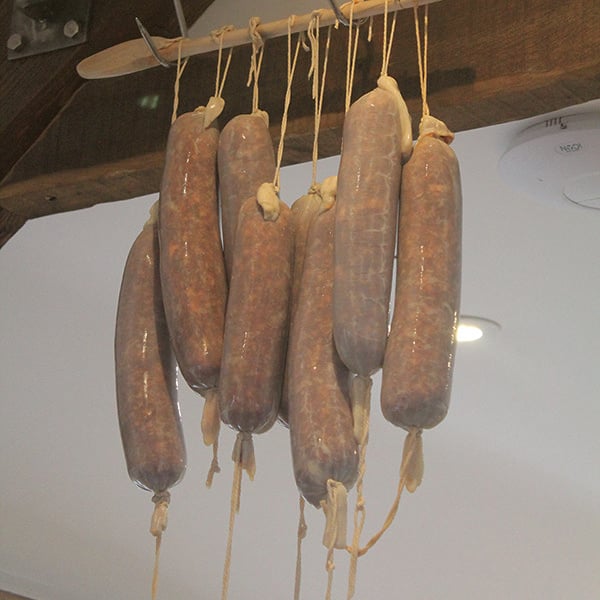 What I learned
The day gave a thorough insight into how to get the most out of a pig carcass, breaking it down into primary cuts (as well as those tidbits suitable for braver tastes – the offal). We chopped up a rare-breed Oxford Sandy Black pig (reared ethically at Mendips-based Plum Pudding Pigs and slaughtered nearby) from nose to knuckle, letting nothing go to waste.
I was amazed at how much meat there was – even the leftover bits could be minced into sausagemeat or stuffed into a glorious pork pie (we made both to take home). Bones were simmered into stock; we rubbed the leg in spices, cured it and left it in the stables downstairs to hang for the next six months; we chopped the fat, too, mixing it with fresh pig's blood from the same abattoir to make blood cake, which was surprisingly scrumptious. We learned about hot and cold smoking and brining, how to make cottechino (an Italian sausage), hog's pudding and terrines, and took away the pork chops we cut off the belly.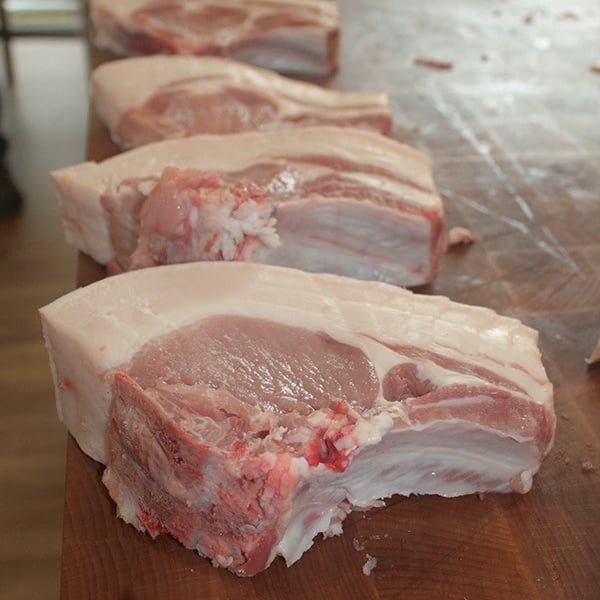 The verdict 
After a day of honing my pig-rearing, butchering and cooking knowledge, arriving home with a bag of chops, pies and a chorizo to cure felt satisfying. The course hit home how important it is to know where meat comes from and how you can use the whole lot. Now, where to get my hands on another pig…