US to UK cups to grams conversion guide
If you're cooking from an American recipe, you might be confused at their use of imperial measurements i.e. cups of flour or sticks of butter.
In this handy guide, you'll find cooking conversions for: oven temperatures, cups to grams and tablespoons to millilitres – all in one place.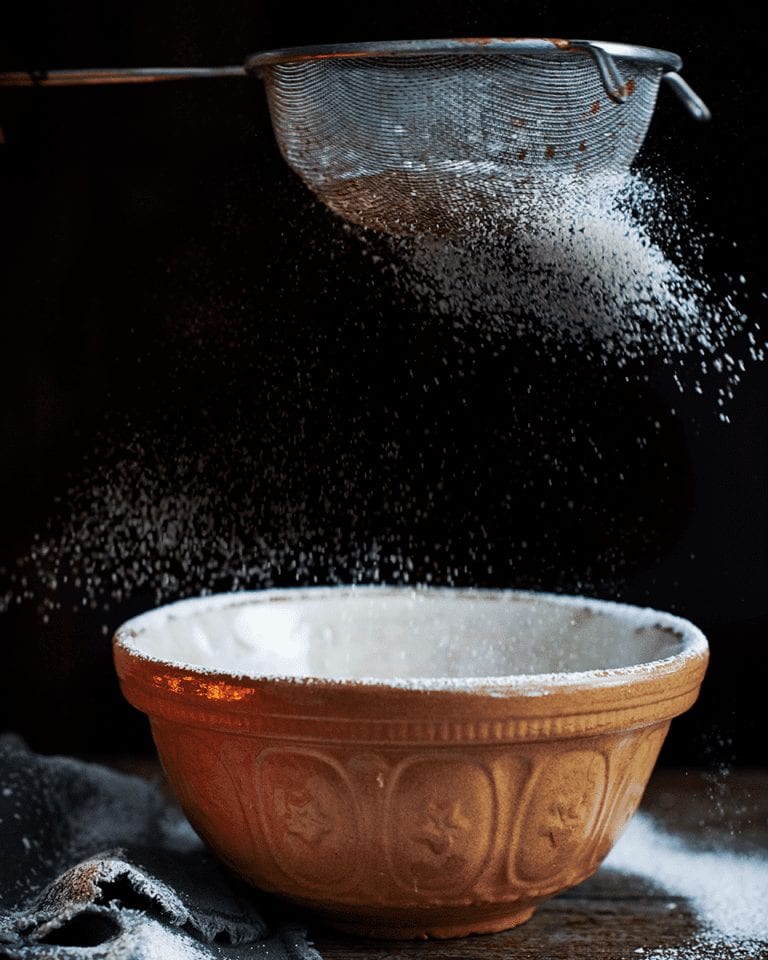 Imperial vs Metric measurements
As a general rule, Europeans and Australians follow the metric measurement system and Americans follow the imperial system. Recipes which use "cups" or "sticks" are working to an imperial measurement scale, whereas recipe which use "grams" or "litres" are working to metric measurement scale.
Dry ingredient conversions
Flour
1/4 cup

=

32g

1/2 cup

=

64g

1 cup

=

125g

2 cups

=

250g
Sugar (caster and granulated)
1/4 cup

=

50g

1/2 cup

=

100g

1 cup

=

200g

2 cups

=

400g
Sugar (icing)
1/4 cup

=

32g

1/2 cup

=

64g

1 cup

=

125g

2 cups

=

250g
Butter
1/4 cup

=

55g

1/2 cup

=

112g

1 cup

=

225g

2 cups

=

450g

1 stick = 113g
Wet ingredient conversions (liquids)
Spoons and cups to ml
1/4 tsp

=

1.25ml

1/2 tsp

=

2.5ml

1 tsp

=

5ml

1 tbsp 

=  

15ml

1/4 cup 

=

60ml

1/3 cup 

=

80ml

1/2 cup 

=

125ml

1 cup 

=

250ml
Temperature conversions
Fahrenheit to celsius oven temperature conversions
275°F = 

 

140°C (Gas mark 1)

300°F = 

150°C (Gas mark 2)

325°F = 

160°C (Gas mark 3)

350°F = 

180°C (Gas mark 4)

375°F = 

190°C (Gas mark 5)

400°F = 

200°C (Gas mark 6)

4

25°F = 

220°C (Gas mark 7)

450°F = 

230°C (Gas mark 8)
Handy cups to grams conversion chart
Print it out, take a screenshot or save it to a board on Pinterest! You'll thank your future self…