Five minutes with Bre Graham
Australian-born food writer Bre Graham grew up in Singapore, but has lived in the UK for over 10 years, where she cooks up a storm in her London flat. Bre's uplifting recipe newsletter, Dishes to Delight, was started in lockdown and has grown to an audience of thousands. Her debut cookbook, Table for Two is an ode to cooking for the one you love, and is full of achievable but exquisitely tempting recipes.
We caught up with Bre to find out what inspires her cooking and what it was like writing the boook.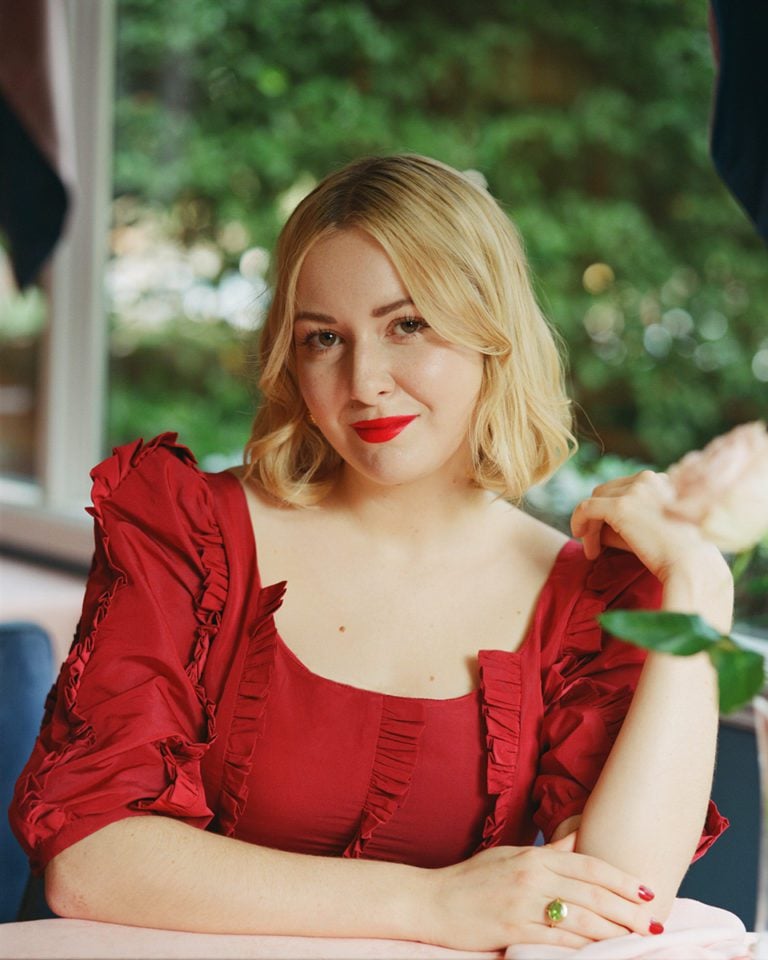 What's your very first memory of food?
Eating peanut butter from a special little yellow spoon that my grandmother kept especially for me alongside a jar of Skippy smooth peanut butter.
Originally from Australia, you grew up in Singapore and moved to London over 10 years ago. What impact has living in different cities had on your approach to food?
I think there's an element of homesickness that I've felt one way or another my entire life that has hugely impacted the way that I think about food and flavour. Singapore has such a rich food culture and so I was spoiled getting to have roti prata and chicken curry for lunch at my school's canteen when I was a kid, and getting to hang out in hawker centres and wet markets full of amazing produce. My homesickness and comfort meals are equally Hainanese chicken rice as they are a proper Australian burger topped with grilled pineapple and pickled beetroot.
Australia is known for its thriving food culture. What's the first thing you eat whenever you go back there?
Australia has the most incredible food culture from incredible Greek bakeries and Italian delis to the best Vietnamese, Chinese and Lebanese restaurants, so I have no shortage of choices but the first thing when I go home in summer that I have to eat is an Australian mango, ideally eaten just before jumping into the ocean.
What do you like to do to relax?
When I really need to switch off, there's nothing I love more than going to the cinema or a long walk along the Thames, but most of the time my relaxation is a free afternoon to cook with no time constraints or purpose other than for pleasure.
What's the one dish you can't live without?
The Sunday night soup in the book is a recipe that I make without fail once a week, and it is the most soothing and comforting dish to both cook and eat.
And what's your signature drink?
I love a dry gin martini with both a twist and an olive, preferably served with something salty to snack on.
What ingredient would you take to a desert island with you?
A jar of peanut butter for practicality or perhaps a never-ending bottle of wine.
You can have a one-off dinner party on your island… who would you invite?
I think it would have to be all my family and friends. I would love the solitude for a week or so on my desert island but there would be nothing nicer than drinking lots of wine in the sunshine on the island with the people I love the most.
What is your favourite season of the year in produce terms?
My first instinct is to always say summer because of the abundance of two of my favoruite things; tomatoes and peaches, but the thrill of seeing bowls of citrus in winter makes the end of winter some of my favourite weeks for produce.
You started your recipe newsletter, Dishes to Delight, in lockdown. Can you tell us a bit about that process and what it means to you to interact with your audience via your newsletter?
The first edition of the newsletter went out in January 2021 and one has been sent every Sunday night since. Every time I sit down to write it, it's the highlight of my week. Each edition has a short essay of sorts, an original recipe from me and then a suggested menu for your week ahead full of recipes from some of my favourite cooks. It has grown in the most unexpected way, and now has thousands of readers from around the world. Building relationships with them through my newsletter means so much to me and it feels like a really intimate way to communicate which I love.
What is your favourite restaurant in London?
Impossible to choose just one in a city full of some of the world's best but I adore a solo bowl of noodles at Koya, a long lunch at Moro and a quick after-work dinner ordering all the plates at Quality Wines.
How do you think food media is changing in the UK?
I think food media is at a really exciting point with some incredible food writing being produced here across newsletters, new zines and magazines and social media widening the access to new voices.
Your debut cookbook, Table for Two, is hotly anticipated! What was the writing process like?
I'd been writing elements of the book for the last few years so it was amazing to see it finally come together in this way through the recipes, essays and menus in the book. There were many many months of non-stop recipe testing, and waking up at 4am frantically needing to write down an ingredient I wanted to add to a specific dish.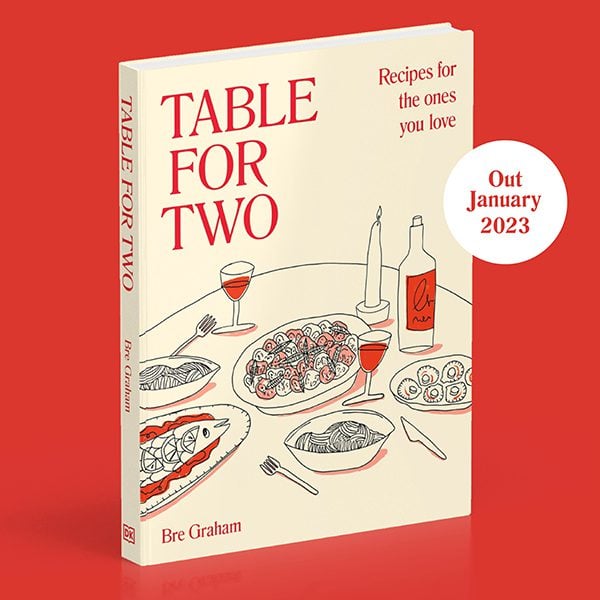 What's your favourite recipe from the book?
It's impossible to choose just one, but I adore the 'holiday when the sky is grey' menu which has some of my favourite things like plenty of seafood, citrus and delicate perfumed pannacotta for dessert.
Do you have any aspirations and dreams you've yet to fulfill?
At the moment I'm just so thrilled to be doing what I'm doing and getting to cook and write. I have started working on my second book which is really exciting.
Bre's debut cookbook, Table For Two, is available for pre-order here.
Subscribe to our magazine
Food lovers, treat yourself this Christmas... Enjoy 12 months of magazines for £29.99 – just £2.50 an issue.
Subscribe
Unleash your inner chef
Looking for inspiration? Receive the latest recipes with our newsletter