Five minutes with MasterChef winner Chariya Khattiyot
The 2023 MasterChef champion is also a master coffee roaster – and finds time for computer games and table tennis, too. Chariya Khattiyot tells Kerry Fowler about her grandfather's enduring influence, why she loves food markets and what filming for the intense cookery competition was really like…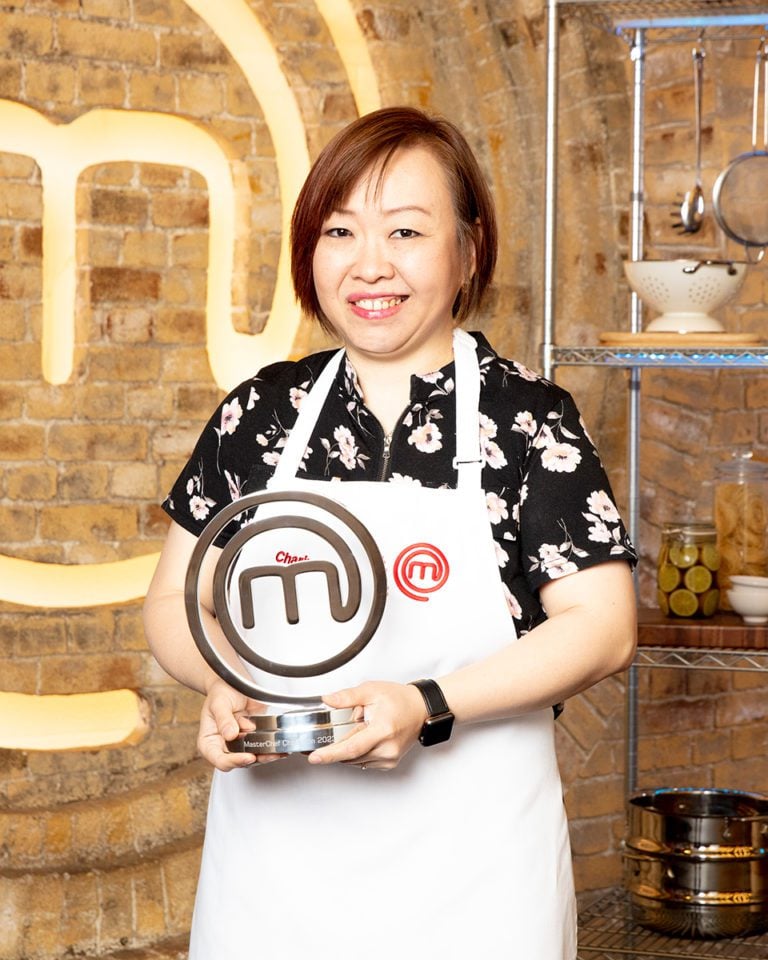 What are your earliest memories of food?
I grew up in northern Thailand which is all about mountains, hiking and forests It was magical for me. I grew up with my grandad and we were poor. He was a barber and worked every day just to raise me. I was always happy with what we had: we never compared ourselves with anybody.
Food culture is a big thing in Thailand. I spent a lot of time in the kitchen growing up. My mum taught me how to make omelettes when I was about four and I loved playing kitchen. I used to pretend I was running a restaurant or making food on TV! Maybe somehow I was born to do it.
We grew vegetables and herbs and had one chicken that laid eggs every day, so that was good! We went to the local market to shop, never supermarkets. Food was always fresh. I still love markets. It's my favourite thing: touching things, browsing.
How did the food you grew up with influence you as a cook?
Every time I cooked on MasterChef, I could see my grandad standing beside me, smiling. Bless him, he didn't really cook complicated food, it would just be something we'd find at the market – we didn't eat anything expensive. The beauty of it was that they were simple ingredients that he made into something delicious.
What was filming MasterChef like?
John and Gregg were like parents to us. They really wanted us to do well and help us – they are such lovely people. They gave very honest feedback and I valued all of it. I'm a much better cook now than when I started on the programme.
Why do you love to cook?
I treat cooking like art. I just enjoy it so much. I never follow recipes; I write my own. I can see the image of the dish in my head – the colour of the plates, the serving bowls – so then I draw it. Cooking for me is experimental. You try something, you like it, you keep it. If you don't like it, you change it – tweak it here, tweak it there.
What's your go-to dinner party dish?
When I have friends round, I like to make khao soi noodles, which is a coconut curry with chicken and lemongrass. The dish comes from Chiang Mai province where I grew up, and I use my mother's recipe. There's sweetness from palm sugar, sour from tamarind and lime juice, a little heat and a little saltiness – all the flavours! Then you have softness from the soft noodles, crispiness from the crispy noodles and freshness from herbs and bean sprouts. I cooked it on MasterChef and Monica Galetti loved it. It goes well with my rhubarb lemonade – we grow lots of rhubarb at home – which is sharp and refreshing.
What's your secret to success?
I have tunnel vision. If I want to do something I want to give it one hundred per cent. It's a useful skill for everything I do – whether it's playing table tennis or roasting the beans for my coffee shop in Alton.
"I'm a much better cook now than when I started on MasterChef."
What do you do to relax?
I play a lot of computer games – maybe too many! I am not a going-out person. I enjoy making my own characters, making them fly… it's like another life and it relaxes me, stops me thinking about work or anything stressful. My other half is the same – we play a lot of computer games together and love watching sci-fi and action fantasy films.
What are your ambitions for the future?
I'd love to open a restaurant. In fact, several. My challenge is to showcase northern Thai cuisine, bring it to the world. I think my restaurant would be in Hampshire. London has so many restaurants already, it's almost saturated. So maybe somewhere like Winchester.
What's your best piece of life advice?
My grandad was never negative. Even if you are stressed or sad, you still need to stay as positive as you can. People moan about things, especially the weather – too hot, too cold! I want people around me to feel happy, too – and if I feel positive, I help people as well as myself. That's why I am bubbly and friendly!
Follow Chariya on Instagram @chariya_kitchen and visit chariyakitchen.co.uk for more.
Find more of our chef interviews here.
Subscribe to our magazine
Food lovers, treat yourself this Christmas... Enjoy 12 months of magazines for £29.99 – just £2.50 an issue.
Subscribe
Unleash your inner chef
Looking for inspiration? Receive the latest recipes with our newsletter