Felicity Cloake's restaurant tour de France
The multi-award-winning cookery writer and avowed Francophile has at one time or another driven, cycled and trained her way through pretty much all of The Republic. Here she reveals her selection of perfect places she's found on the way, from shack to chateau and from crepes to crevettes… it's France's restaurant hotspots as told by Felicity Cloake. Bon voyage!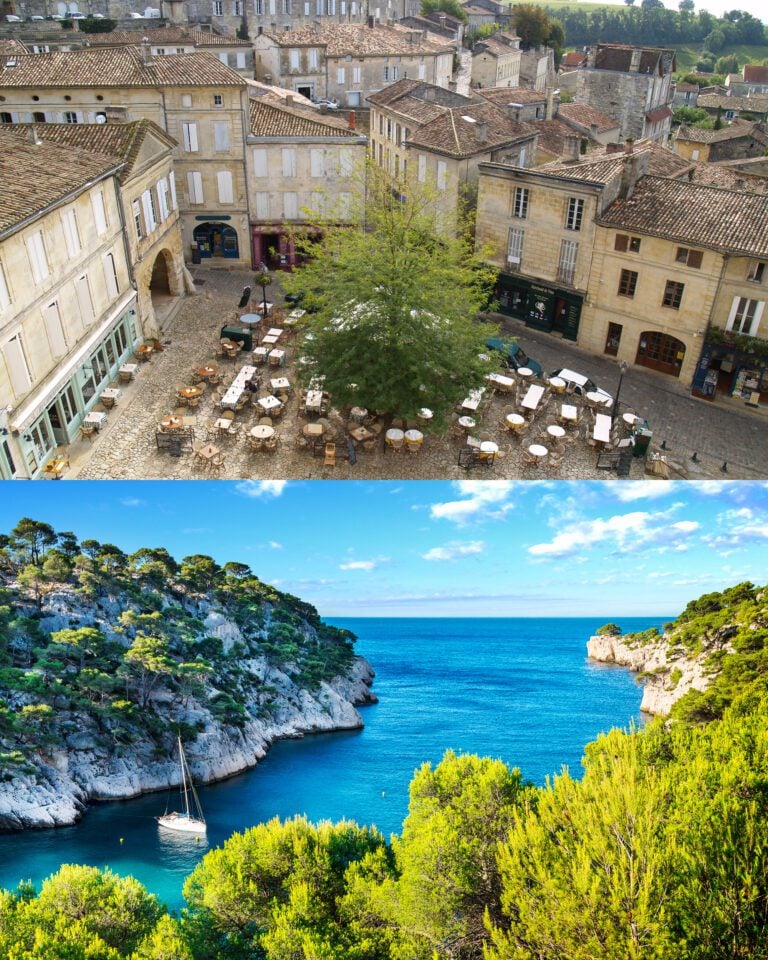 Felicity Cloake's foodie French hotspots
Seasoned travellers love to claim that French cooking isn't what it used to be – that gone are the days when you could roll into any little roadside restaurant and eat like a king (or perhaps a President) for the price of a Pret sandwich – but there are few countries around the world that take their food as seriously as our nearest continental neighbours. Bien sûr, they still respect the classics but increasingly you'll also find young chefs playing around with old favourites, incorporating influences from around the world in menus championing local, seasonal ingredients.
And they have a lot of ingredients to work with. Over twice the size of the UK, France runs from the Mediterranean to the Atlantic, aubergines to oysters, from the cheese-lovers' paradise of the high mountains to the vast mushroom-packed forests of the centre, which means dinner in Provence is likely to taste very different from one in Perpignan or Poitiers. (And wherever you are, southeast Asian and North African restaurants serve as a reminder that Paris presided over the 20th century's second largest colonial empire.)
A word of warning: the one thing that unites this vast country, as I've discovered to my cost on countless occasions, is that outside major tourist areas, French restaurants keep strict hours; lunch is generally between 12 and 2pm (though you're unlikely to be seated towards the end of that time), and dinner 7-9pm. Bear this in mind, and always check opening times before setting off because you really don't want to miss out on the places below.
Moules in a beach shack
La Cale, Blainville-sur-Mer, Normandy
Proof that the Cote d'Azur doesn't have the monopoly on great beach restaurants, La Cale, on Normandy's Contenin peninsular, is just over an hour's drive from Cherbourg, but it's worth a trip even if you're not heading to the ferry. A world away from the chi-chi seafood restaurants of Dieppe, this relaxed beach shack offers the chance to feast on local oysters, lobster and of course fabulous moules frites with your toes in the sand – the terrace strays on to the dunes – or, for carnivores, legs of lamb or sausages cooked on the open fire.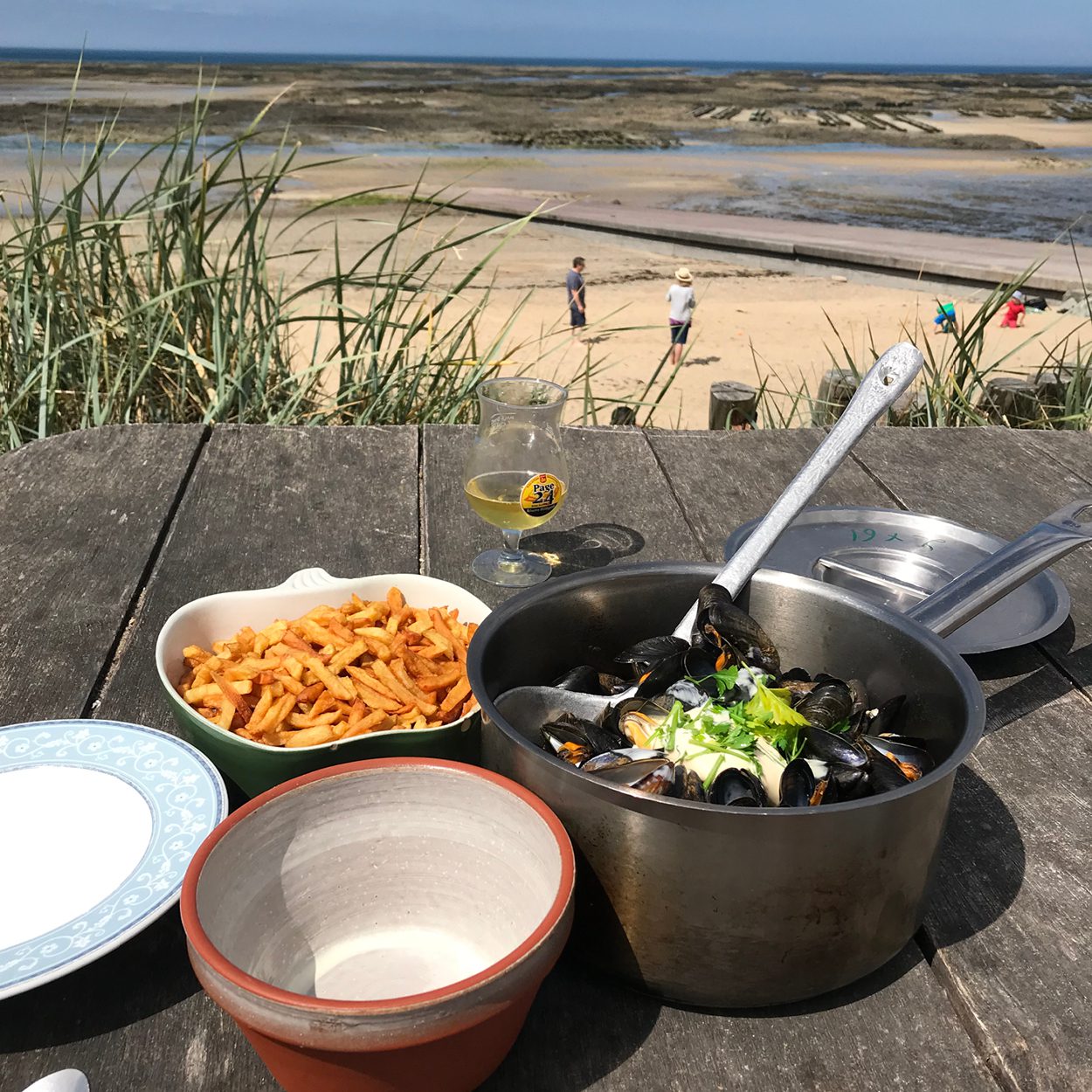 Leave room for the teurgoule, a local speciality of slow-cooked, cinnamon-scented rice pudding whose name supposedly means 'twist mouth' in Norman French, though modern diners are likely to find it comfortingly creamy rather than shockingly spicy. In keeping with its slightly hippy vibe, La Cale is cash only, and can get very busy in peak season, so come prepared to enjoy the beach while you wait.
Mountain raclette a la hipster
Chez le Gaulois, Les Deux Alpes, Isère
Unlike the more glamorous Alpine resorts of Megève and Courcheval, Les Deux Alpes isn't known for haute cuisine – this is very much cheese and tartiflette territory – but if you need a break from the usual rustic pine chalets, head to Chez le Gauloise, a hip modern space whose soul, as one online reviewer puts it, lies somewhere "between the mountains and London".
A deli by day, after dark it turns into a small restaurant with a short menu – fondue, charcuterie and an exceptional raw milk raclette – plus craft beer, local wine and a surprisingly successful ice cream perfumed with that ubiquitous flavour of the Alps, génépi liqueur. (If they don't give you a sticky, herb-scented glass with your bill, drop some hints: even if you're not usually a fan, this is good stuff.)
The world's best crepes
Crêperie la Fregate, Le Faou, Brittany
Brittany isn't short of pancake pushers, but Christophe and Sylvie Beuriot's little crêperie in the historic village of Le Faou, smack in the middle of the gloriously rugged Armorique natural park, merits a special pilgrimage. Thrice named best crêpier in Brittany (and thus surely the world), Christophe modestly attributes his success to the quality of the raw ingredients in this wild and lovely corner of France.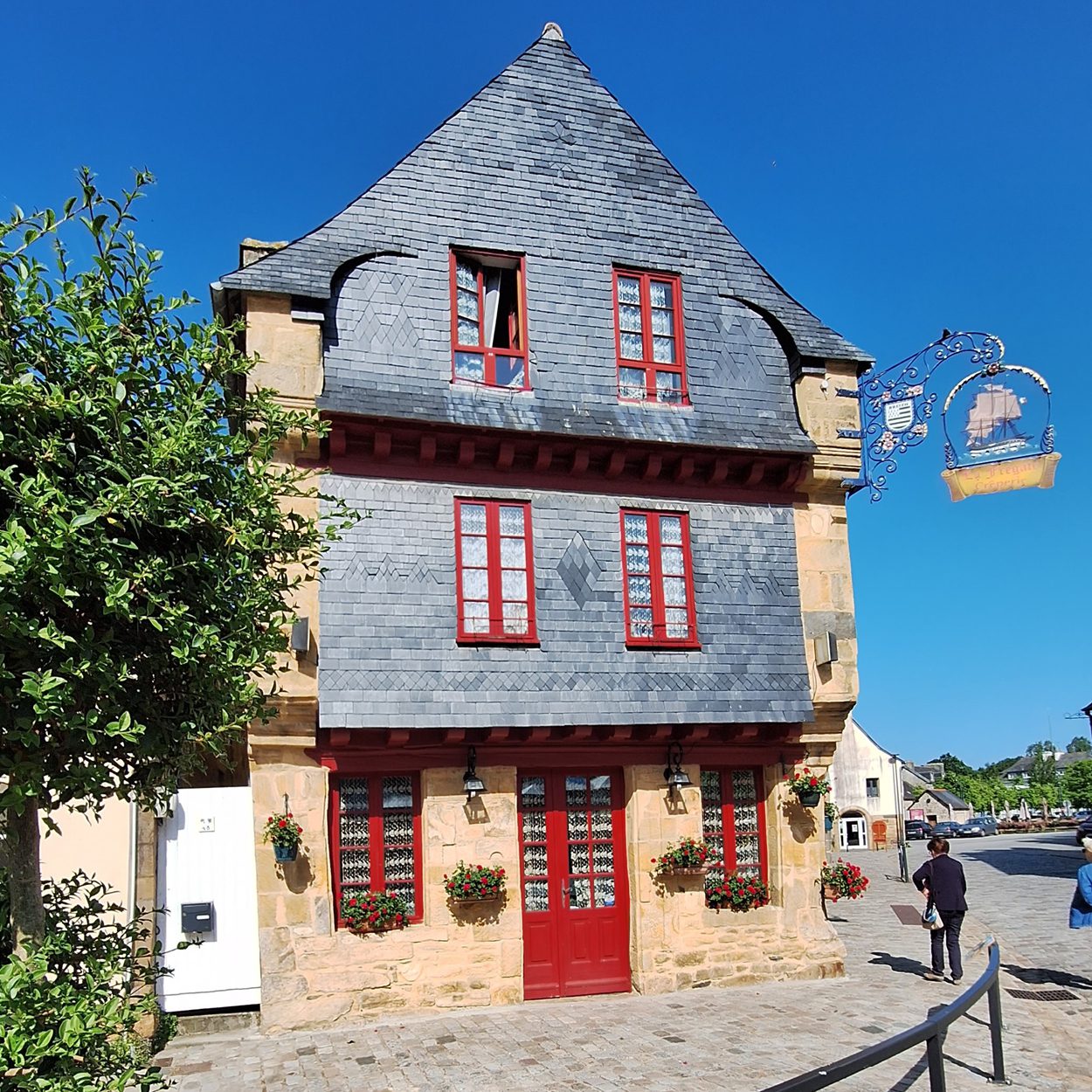 Everything on the menu is made in house, or sourced from local or organic producers, so as well as the usual ham, cheese and egg you might find andouille de Guémené, the region's beloved chitterling charcuterie, hand-dived scallops or wild asparagus. It's the only creperie in which I've seen a chef tour the dining room to show off the toppings of the day before firing up the billigs (hot plates) for service.
As Christophe's equally friendly wife Sylvie, who runs front of house, is at pains to stress, each crepe is made to order, so this isn't fast food – leave time to enjoy it, and leave space for the dessert versions filled with local apples, Breton butter biscuit ice cream and their salted caramel sauce (which has an award all of its own). Note that La Fregate is only open Thursday to Sunday (Monday in high season), and I'd recommend making a reservation: Bretons know a good crêpe when they see it.
Beauty among the vines
Restaurant la Chapelle, Château Guiraud, near Bordeaux
A wine lover's dream, Sauternes' La Chapelle claims to be the first restaurant on one of the original Premier Cru estates of 1855 – a setting that, the Michelin Guide notes, "leaves you speechless". Chateau Guiraud itself was also the first among this hallowed group of producers to gain organic certification and is unusually visitor friendly for Bordeaux, open for tours and tastings seven days a week – a pleasant way to ferment an appetite for a meal in La Chapelle's lofty light-filled dining room or, weather permitting, on the stunning terrace overlooking the vineyards.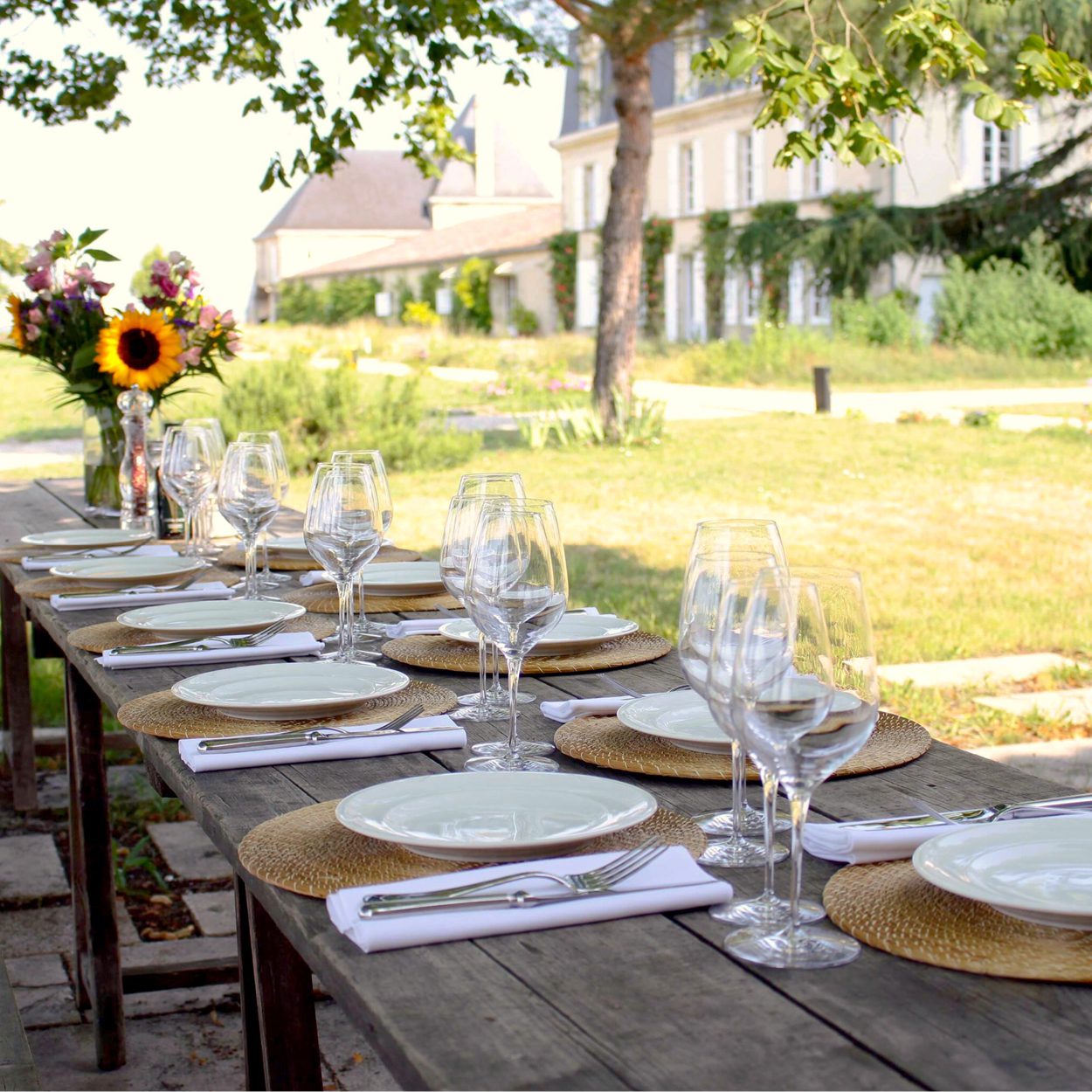 Food is modern French with an emphasis on local ingredients and the wine list is as Bordeaux heavy as you might expect, but also perhaps more reasonably priced, starting at €7 for a glass of the local white or red, while at lunchtime you can bag a two-course prix-fixe deal for €25.
Cosy cooking in the winstub
Chez Yvonne, Strasbourg, Alsace
On the west bank of the Rhine and fringed by hills east and west, Alsace is known for its winstubs, or "wine snugs" – cosy, down-to-earth establishments specialising in hearty Germanic cooking and crisp local whites by the jug. You'll find them all over the region, but Chez Yvonne in the Alsacien capital is both the best known – popular with celebrities including Nicolas Sarkozy and Léa Seydoux – and highest rated.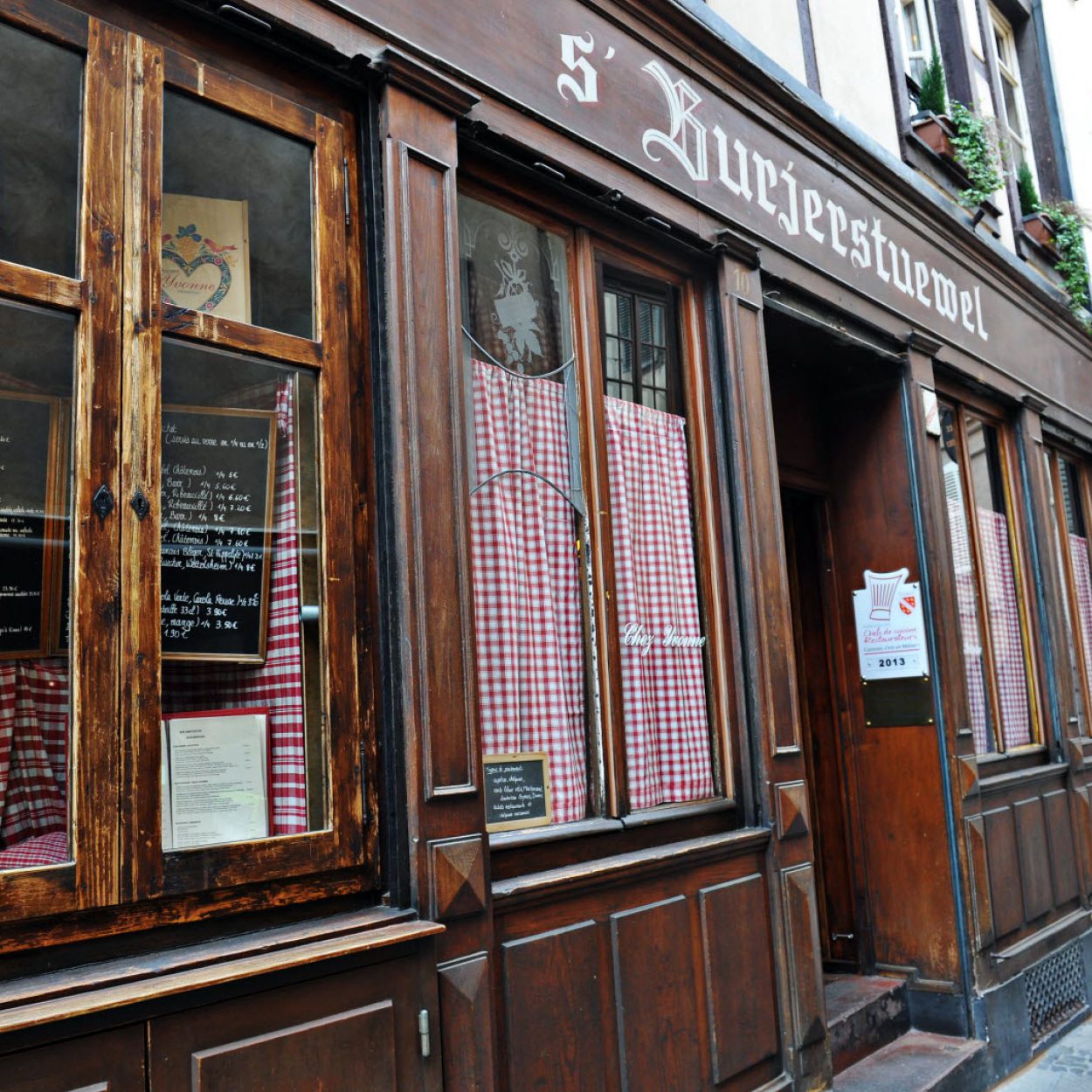 This isn't a kitchen looking to reinvent the wheel but there are few better places to tuck into old-fashioned specialities like onion tart and coq au riesling in wood-panelled, gingham-curtained comfort. I'd suggest finishing with the kouglof glacé laced with gewutzraminer brandy – as long as you don't plan to drive or operate heavy machinery afterwards.
North Africa by way of Provence
Chez Yassine, Marseille
No visit to Marseille is complete without a trip to the city's so-called stomach, the Noailles district. Crammed into the narrow streets behind the Vieux Port, its shops sell everything from Senegalese street food to wicker baskets, while the colourful Marché des Capucins boasts the cheapest fruit and veg in town.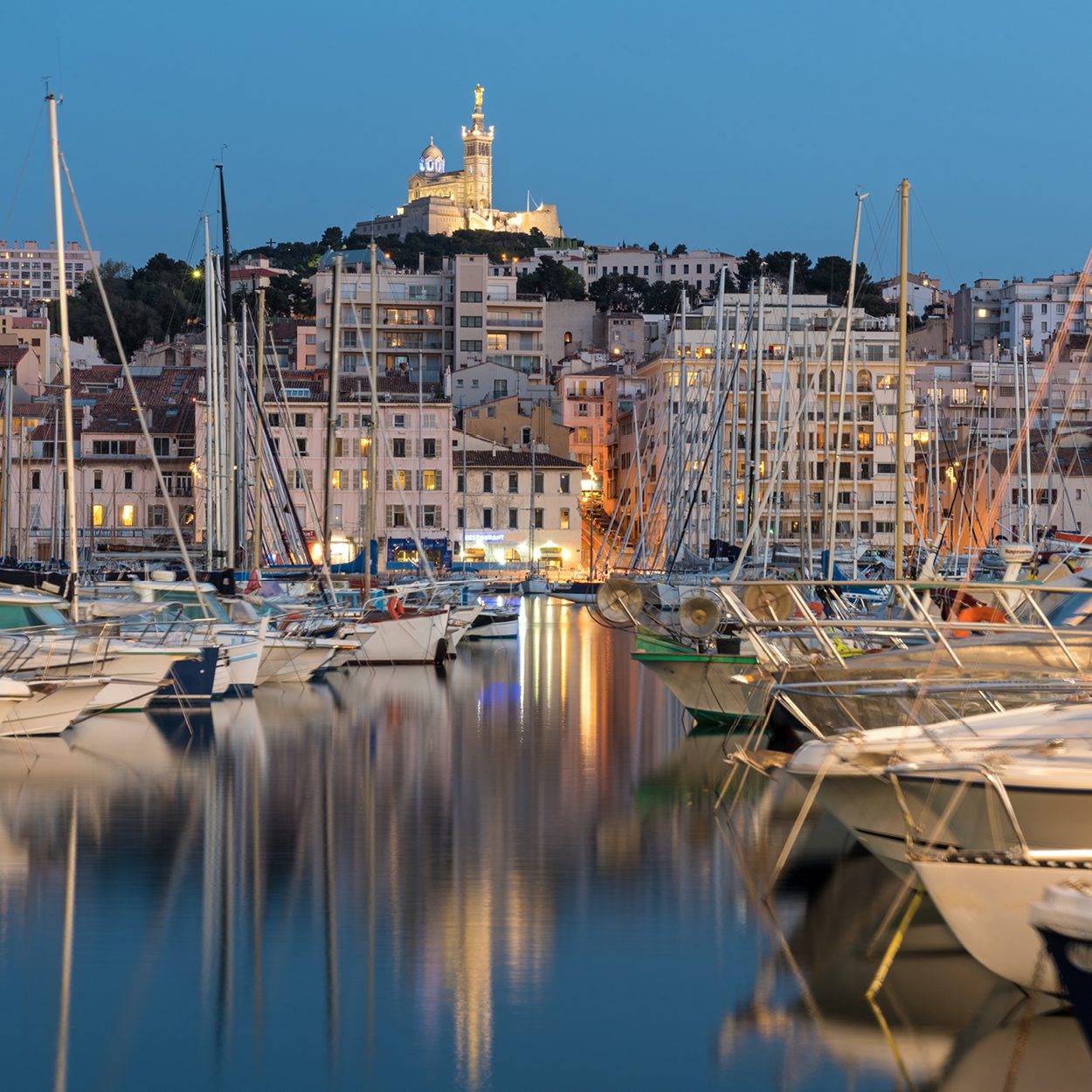 Chez Yassine, meanwhile, promises a taste of Tunisia; chickpea soups, chopped salads and crisply fried pastries, plus grilled fish or meat with home-made chips, rich, tomatoey spaghetti à la Tunisienne (the country is said to be the second biggest consumer of pasta per head after Italy) and, on Fridays and Sundays only, couscous (with lamb and fish, respectively). No alcohol is served, but they make a very good lemonade.
Pared back brilliance in the wilds
Oiseau-Oiseau, Préaux-du-Perche, Orne
Chef Sven Chartier swapped his Michelin-starred Paris restaurant Saturne for a more low-key bistro in a tiny hamlet in this newly fashionable, profoundly rural area of southern Normandy back in 2020, and rave reviews suggest he has no regrets. The menu is brief (four starters, four main courses and four puddings), elegantly simple and dictated by local produce, and the wine natural (and also sold to take away). Don't miss his signature dessert, a hay-smoked hot chocolate mousse with a salted carob crumble. Open for lunch and dinner Thursday to Saturday only.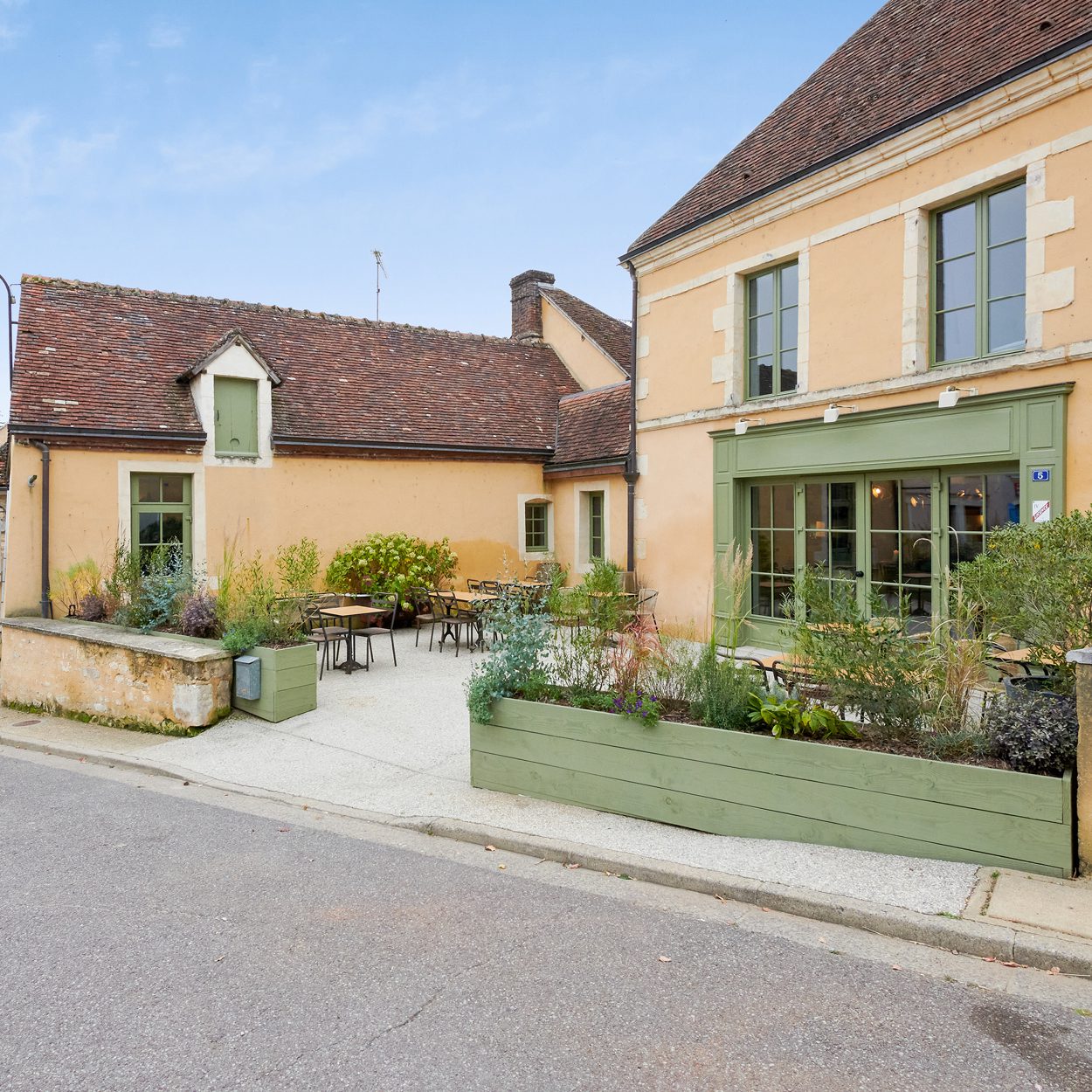 Bistro flair in the capital's hottest district
Le Cadoret, Belleville, Paris
The diverse and historically working-class district of Belleville, birthplace of Edith Piaf, has been described as Paris' "most exciting new food scene" – and certainly it's stuffed full of great wine bars and restaurants offering something a bit different to the classic brasseries of the grandes boulevards, as well as one of the city's two Chinatowns, several French Caribbean traiteurs and what's claimed to be its best value market.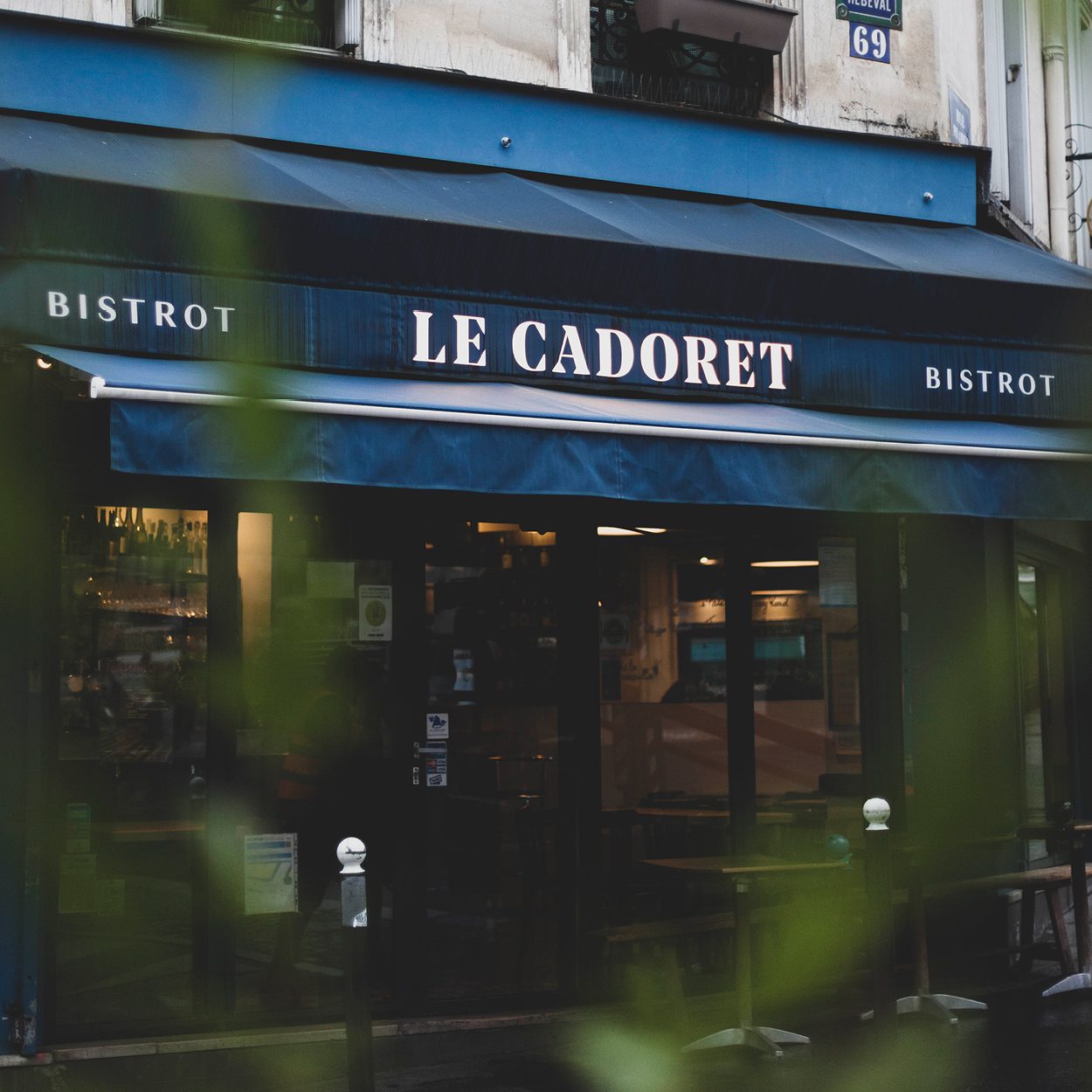 Le Cadoret, in upper Belleville, north of the park, is a true neighbourhood bistro (it opens at 8am for coffee) with a mission to provide, according to chef and owner Léa Fleuriot, "comfort food, with good drink, that's not too expensive".
The vibe is old-school Paris, with a zinc bar and terrazzo floor, but the brief menu on my last visit ranged from roast chicken with Léa's famously crisp and fluffy pommes dauphines to a cold Breton buttermilk soup with whelks. Her brother Louis-Marie is in charge of front of house, and selecting the ever-changing list of natural wines. Closed Sunday and Monday, reservations recommended for dinner.
Can't make it over La Manche? Explore our French recipes collection.
Subscribe to our magazine
Food lovers, treat yourself this Christmas... Enjoy 12 months of magazines for £29.99 – just £2.50 an issue.
Subscribe
Unleash your inner chef
Looking for inspiration? Receive the latest recipes with our newsletter