How to carve a turkey for Christmas
Our step-by-step guide on how to carve a turkey is a quick, easy and fool-proof way to ensure your turkey is the star of the show this Christmas.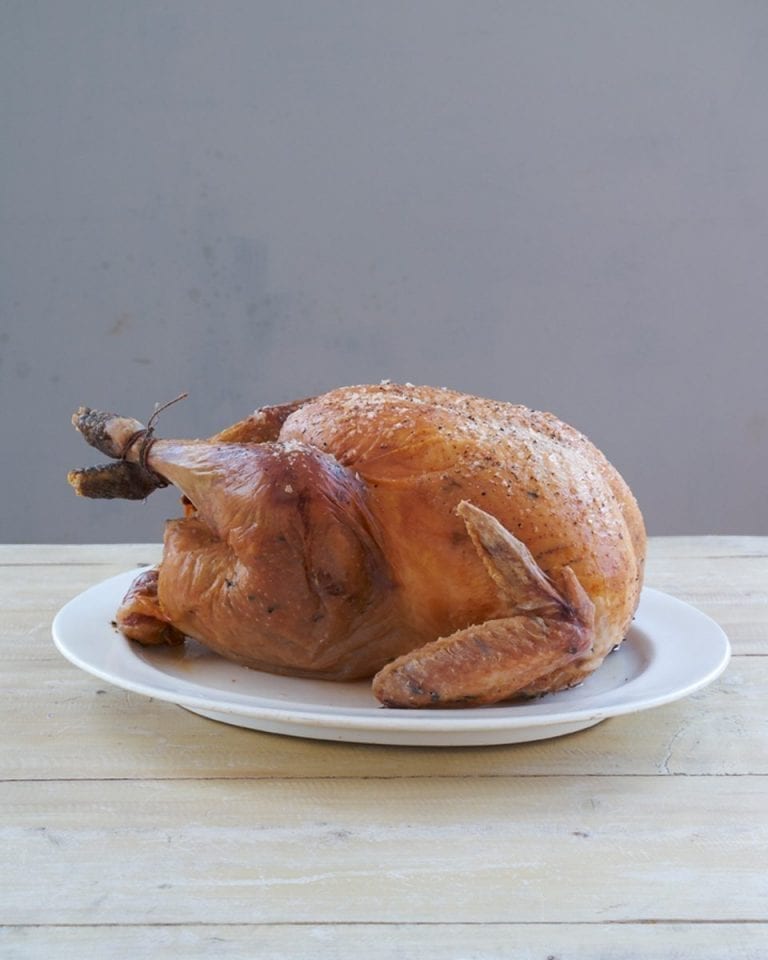 To carve a turkey, you will need
A turkey
A carving knife
A carving fork
How to carve a turkey: step by step
1. Holding the wing by the tip, cut it at the mid-section through the joint. Put on a warmed serving dish.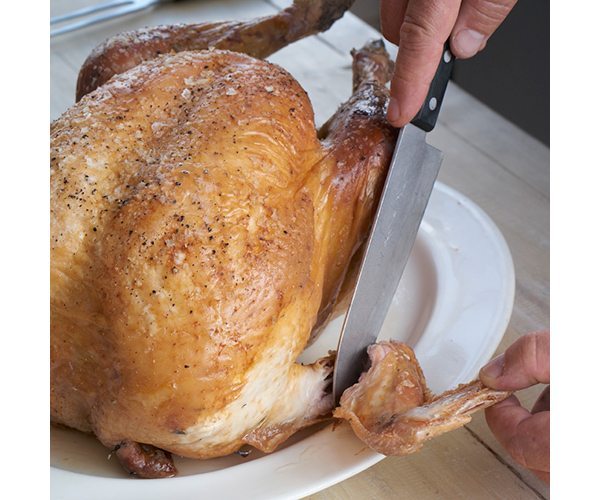 2. Hold the leg by the end knuckle, cut through the skin between the leg and the body, then twist off the leg, pulling it away from the breast. Use a carving knife to remove it cleanly. Put it on the serving dish.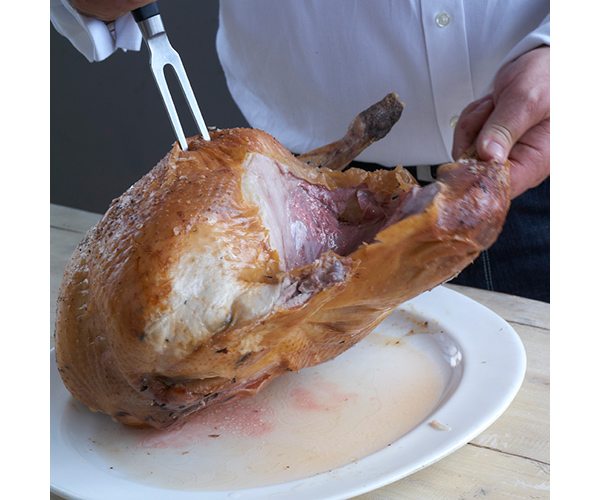 3. Cut along the bird's breastbone, keeping the blade close to the bone, and use long strokes to remove the whole breast from the carcass. Cut off the rest of the wing. Put it on the serving dish.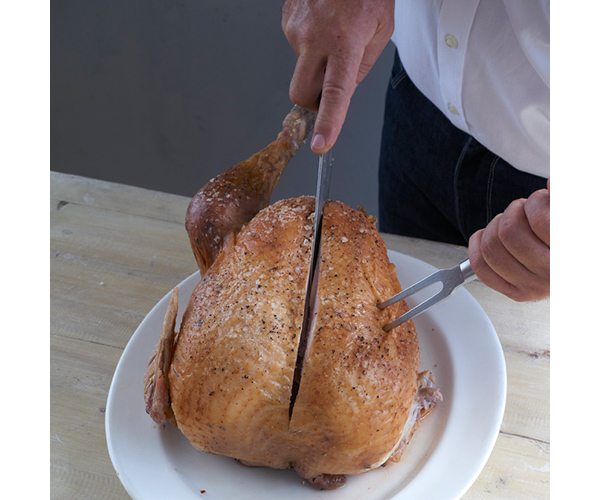 4. If you're feeding a crowd, repeat for the other wing, leg and breast. Otherwise, leave the rest of the bird on the carcass to help keep it moist.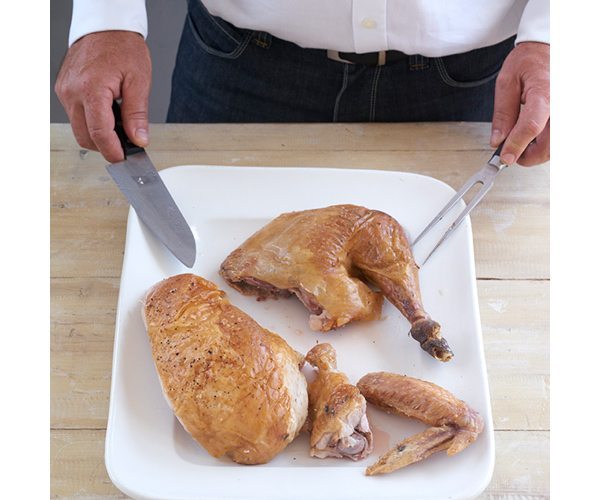 5. To make the turkey crackling, remove the skin from the breast and the legs. Lay it on a baking sheet outer-side up, then return to a hot oven for 15 minutes until lovely and crisp.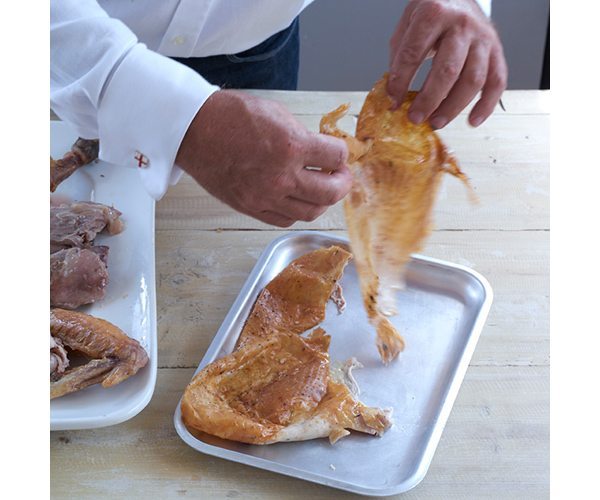 6. Cut the breast across the grain to give clean slices of white turkey meat.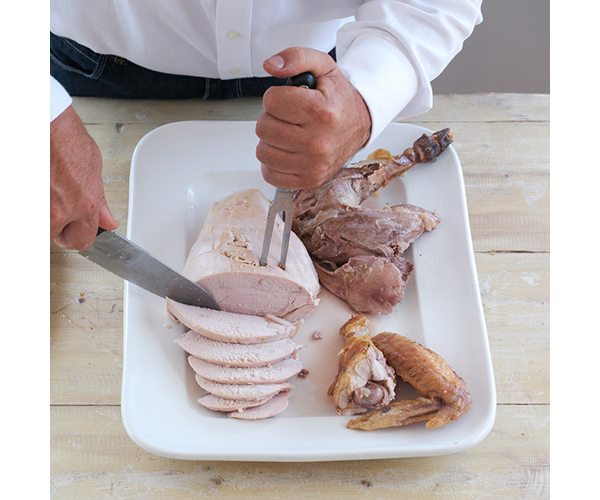 7. Slice the dark meat from the legs – KellyBronze turkeys have the tough sinews drawn out the legs before sale, making them easier to carve.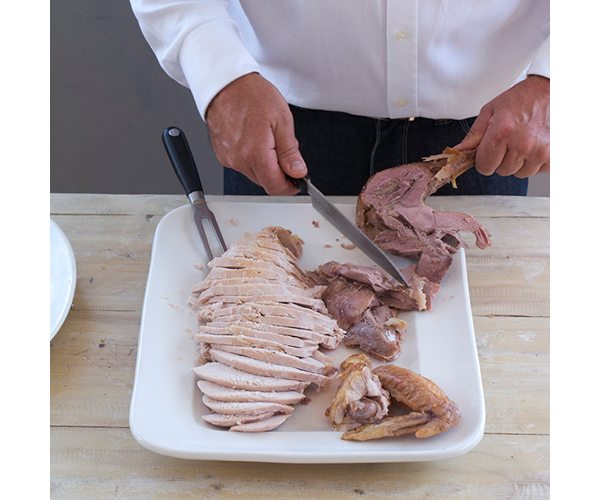 8. Arrange the mean on the platter, then pour the hot cooking juices or gravy over it. Allow the meat to stand for a few moments to soak up the juices before serving with the turkey crackling.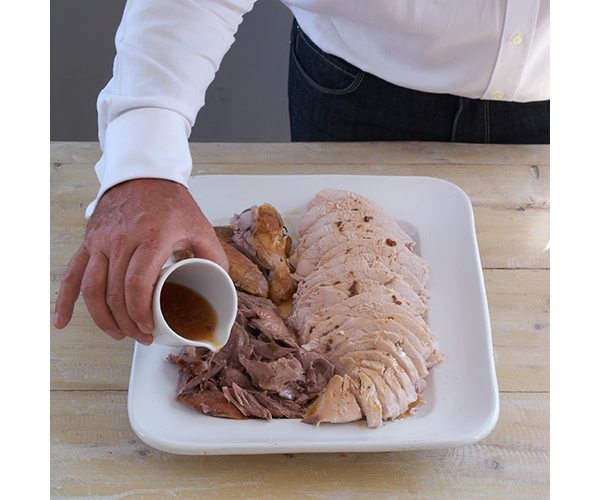 Discover all of our delicious Christmas turkey recipes here.
This step-by-step guide was put together by turkey expert Paul Kelly of KellyBronze turkeys.
Watch our how to carve a chicken or turkey video below…
Subscribe to our magazine
Subscribe to delicious. magazine for HALF PRICE
Subscribe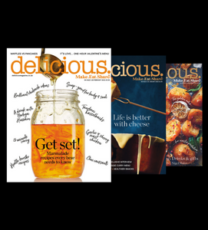 Join our newsletter
Packed with menu ideas, recipes, latest competitions and more...