How to make carrot cake
The delicious. food team went through a rigorous process of in-depth testing in our kitchens to create a carrot cake recipe that's nigh-on perfection. And here it is – the recipe and a step-by-step guide.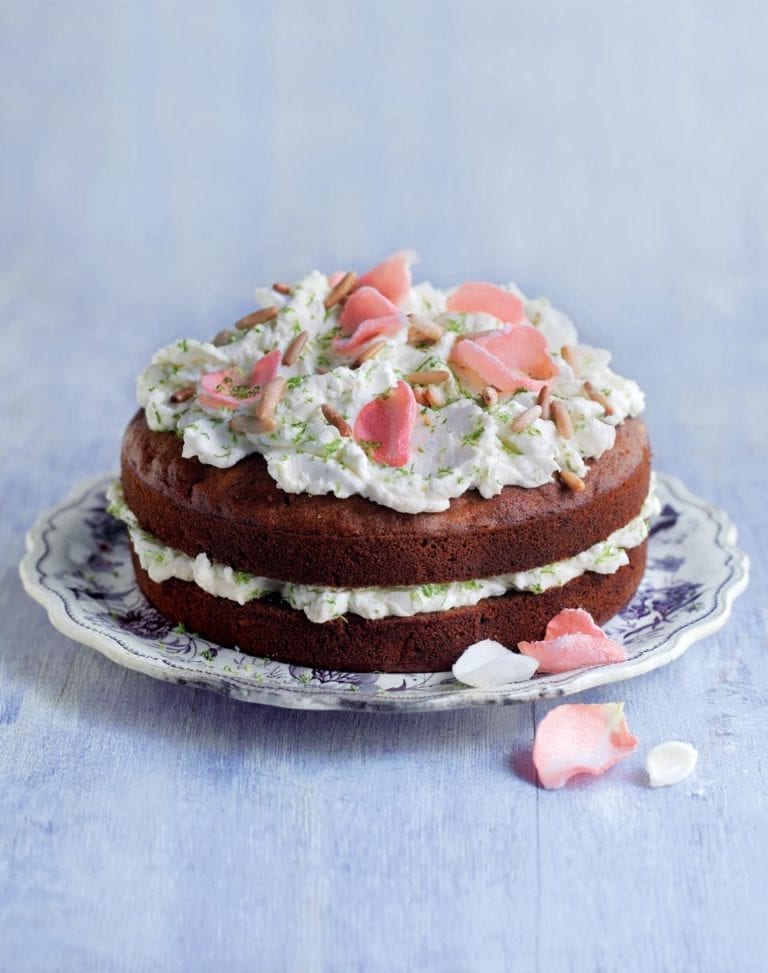 Click here for  the carrot cake recipe.
 1. Preheat the oven to 180°C/fan160°C/gas 4. Grease the sandwich tins with butter and line with baking paper. Put the eggs, oil, sugar and honey in a bowl and whisk with an electric hand whisk for 4-5 minutes until the mixture becomes creamy.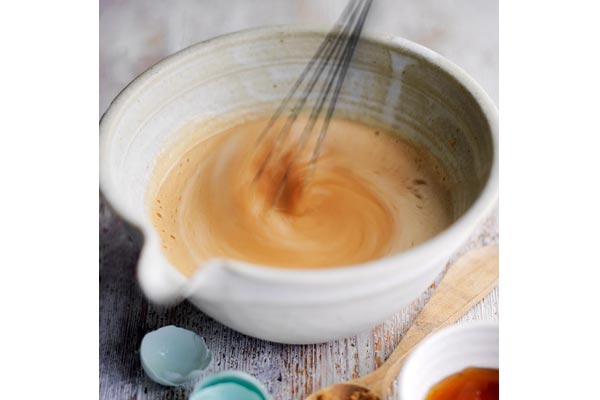 2. Sift together the cinnamon, flour, baking powder and bicarbonate of soda, then fold gradually into the mixture. Gently fold in the rum, pine nuts, carrot and courgette.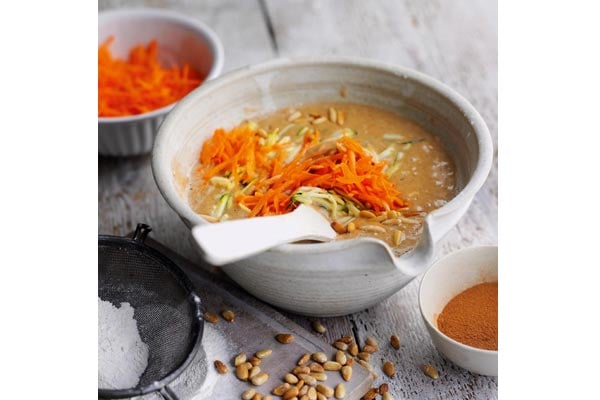 3. Divide the mixture evenly between the tins and bake for 35-40 minutes or until a skewer pushed into the centre of the sponges comes out clean. Leave to cool in the tins for 10 minutes, then turn out onto a wire rack to cool completely.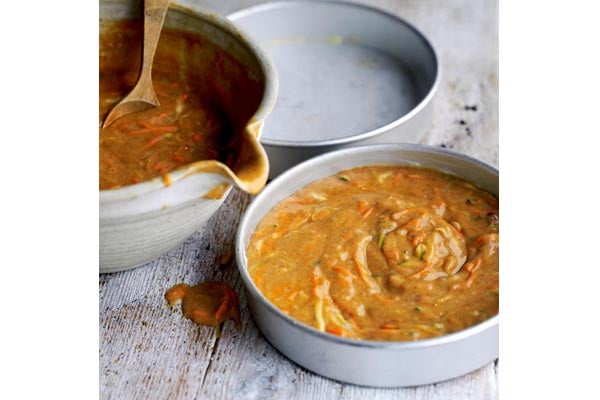 4. For the icing, beat the cream cheese and cream until smooth, then beat in the lime zest and juice and the icing sugar until the mixture is smooth and creamy. Add more icing sugar to taste, if necessary.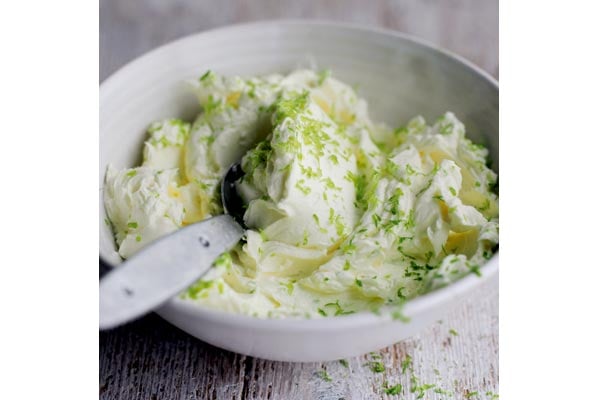 5. Make the sugared petals by brushing the petals with egg white and dusting with caster sugar. Set aside until hardened.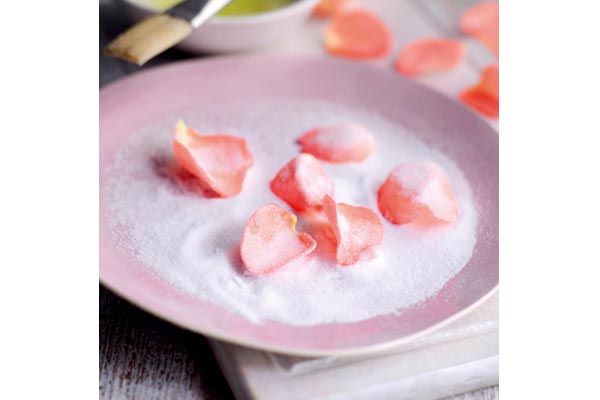 6. To assemble, place one of the sponges top-down on a plate and spread the surface generously with one-third of the icing.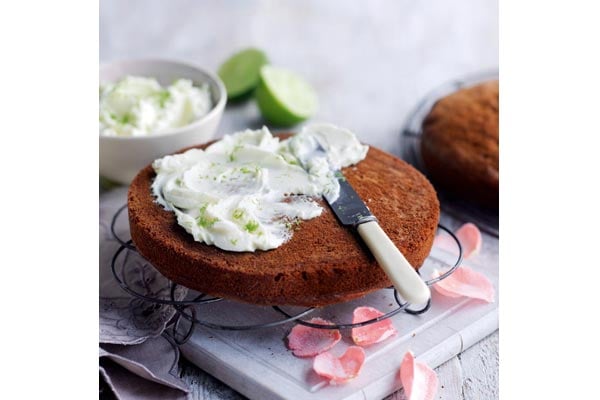 7. Top with the other cake and cover the top with the remaining icing. Sprinkle with pine nuts, lime zest and the sugared petals before serving.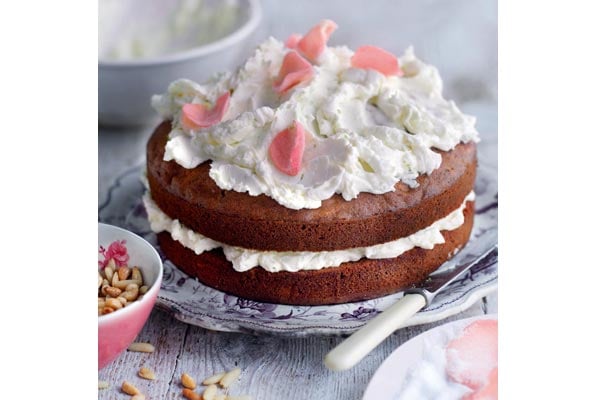 The inside track
Why carrots?
They've been used in baking for hundreds of years because of their natural sweetness, but it was in the United States in the 1960s that carrot cake, as we know and love it, came into being.
Why does the recipe use oil, not butter?
It's a Stateside thing. American cooks tend to use vegetable oil and shortening instead of butter when they're baking. You can use butter instead, if you prefer, but oil gives the cake its characteristic texture and helps to keep it moist.
Essential step
It's important to beat the eggs, sugar and oil well before adding any other ingredients to the mix. This process helps to suspend the oil in an emulsion, which stops the cake becoming greasy when it's baked.
The delicious. difference
We've added other flavours to our carrot cake such as honey, courgette, pine nuts and rum – subtle variations that we think give our recipe the edge.
Next time round…
Try using grated parsnip instead of carrot, and add a little maple syrup instead of honey.
Where to buy
Edible flowers are available online from First Leaf and Nicholsons Herb Farm.