How to make cakes from vegetables
Carrot cake is such a popular recipe we thought we'd give you the ultimate version, plus more moist and moreish cakes – all using garden vegetables. Don't knock them until you've tried them.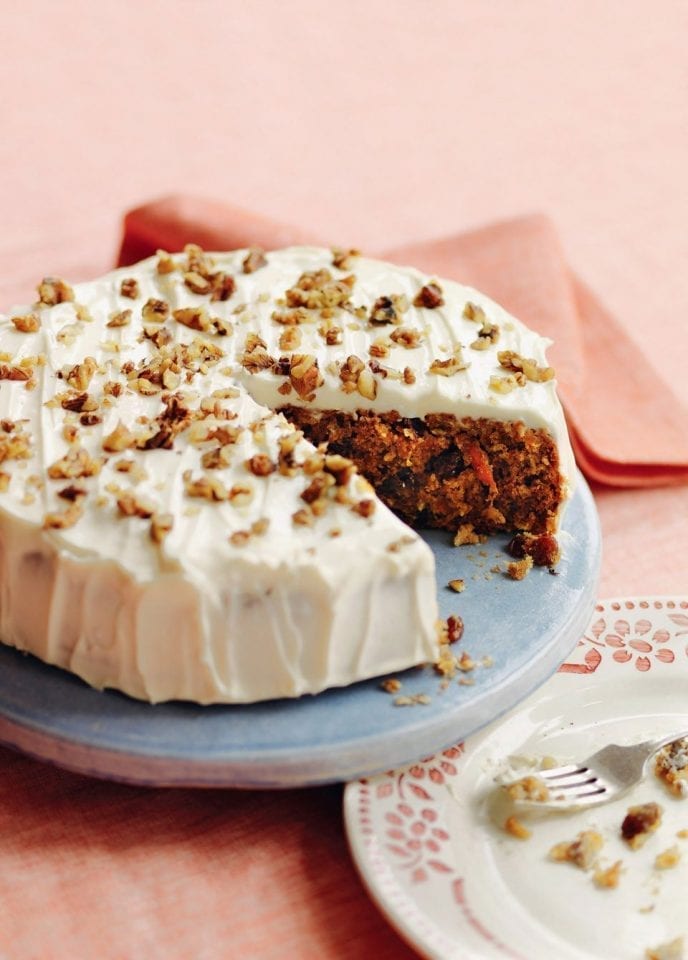 The best veg for cakes – Naturally sweet, carrots, beetroot, parsnips and courgettes add flavour and texture to cakes, and help keep them fresh and moist. Carrot is a classic addition to lightly spiced cakes, and parsnip is more unusual but works well with spices such as ginger and cinnamon, and juicy dried fruits. Courgette makes the best moist, light muffins, and beetroot and chocolate are great partners. The beetroot gives the cake a fantastic fudge-like texture, making it great served warm with ice cream. Also, try pumpkin or squash with mixed spices
Varying the flavours and frostings – Now you have the basic cake mixture, why not try out different flavour combinations? You can vary the kinds of dried fruits, nuts and spices you use in the cake mixture, and experiment with different flavourings for the frostings. Pecan and dried cranberry would work brilliantly together in the carrot cake mix, and you could then flavour the frosting with maple syrup instead of the vanilla used in the master recipe. Or you could try pistachios and dates in the courgette muffins and flavour the frosting with a little cinnamon and orange juice.
Easy baking – To make life easier and forgo the hassle of greasing and lining a cake tin, use a shaped baking case instead. These sturdy, single-use paper bakers' moulds (right) from lakeland.co.uk are great. Oven-safe up to 220°C, they come in three sizes, from £4.88 for six. Use the largest moulds for any of the recipes here, or the small, individual moulds for the courgette muffins.
Freezing and storing – Wrap the cakes (without frostings) in cling film, then foil, and freeze for up to 2 months. Or to store, keep in an airtight container for up to 4–5 days.
Subscribe to our magazine
Subscribe to delicious. magazine this month for a half price subscription
Subscribe