How to make flavoured vodka
Learn how to make colourful boozy infusions with our guide to making flavoured vodka. It's a great trick to master if you're throwing a party or why not give a bottle as a homemade gift?
Here, we show you two ways you can flavour vodka at home: leave to infuse in a sterilised Kilner jar or have a go at making colourful drinks in the dishwasher!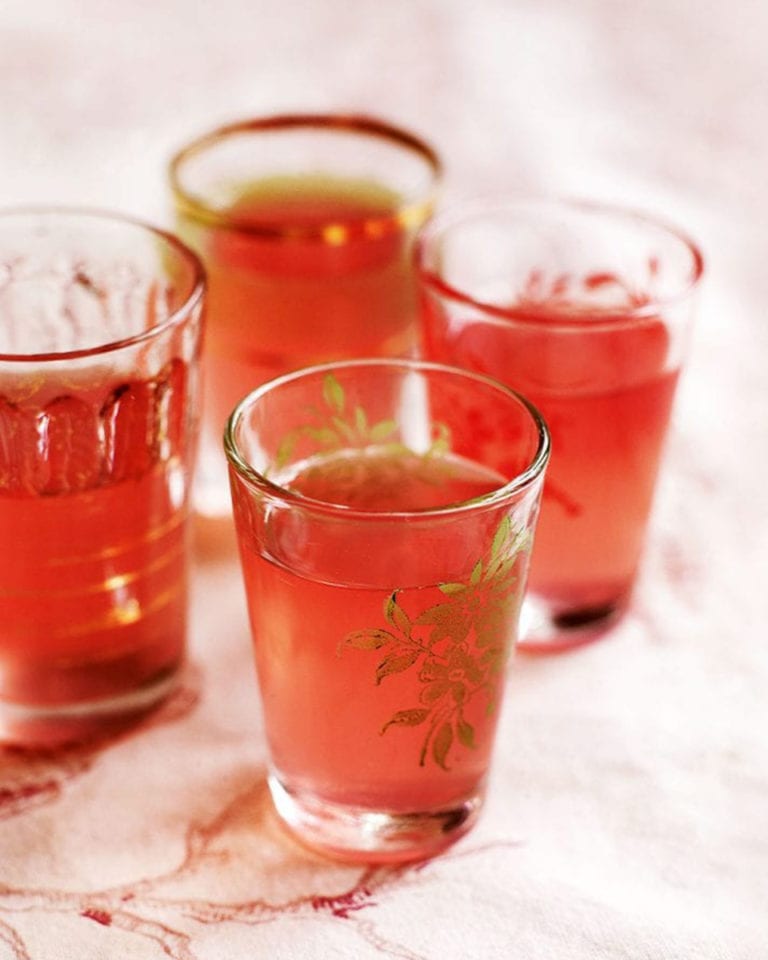 How to make flavoured vodka in a Kilner jar
1. First, it's vital that your Kilner jar has been properly sterilised before use, to avoid any nasty bacteria getting in the drink and causing it to turn sour. Find out how to sterilise jars with our simple guide.
2. Then, fill the jar with your chosen flavours; when it comes to what to infuse with your vodka, the sky is the limit, so get creative and experiment with all your favourites. Or, check out some of our serving suggestions (below).
3. Infusing: top up the jar with your choice of vodka until the fruits or spices are completely immersed, then leave to infuse for 3-5 days.
4. Straining: once the vodka has reached your desired flavour, place a piece of muslin cloth in a sieve and strain into a bowl. Store in a Kilner jar or mix into a delicious cocktail!
Tips to success…
How long your vodka takes to infuse depends on the flavouring, so keep testing it until it reaches a flavour of your liking.
Vodka infused with fresh fruits will need to be stored in the fridge, while vodka infused with dried spices and herbs will happily keep at room temperature.
Bruising fresh herbs, toasting your spices and using all the juice from fresh fruits will help create an even deeper flavoured vodka.
Our favourite flavoured vodka ideas…
Cranberry and orange vodka: add fresh cranberries and the peel from one orange to a Kilner jar.
Serving suggestion: mix with lemonade and apple juice to make a punch.
Chai vodka: add a mix of spices such as ginger, cinnamon and cloves to a Kilner jar.
Serving suggestion: add a dash of vodka to warmed milk for a spiked chai latte.
Citrus and rosemary vodka: peel one lemon and one orange, then add to the jar with a few sprigs of fresh rosemary.
Serving suggestion: mix with sweet wine and freshly squeezed orange juice over ice.
Chilli vodka: add half a red chilli to the jar.
Serving suggestion: mix with tomato juice and Worcestershire sauce over ice with a stick of celery for a Bloody Mary.
Cucumber vodka: remove the skin from a cucumber, finely dice, then add it to a Kilner jar.
Serving suggestion: mix with elderflower cordial and prosecco for a light summer tipple.
Check out our handy video:
How to make flavoured vodka in the dishwasher
It might sound like a strange technique, but it's actually possible (and seriously easy) to make flavoured vodka in the dishwasher.
1.Choose your preferred brand of vodka, then pour a splash out to leave a little room at the top of the bottle.
2. Choose your sweets: boiled sweets, Skittles, jelly sweets or even candy canes all work well here. Then, add a handful to the vodka making sure you only include one colour and flavour per bottle.
3. Place the vodka bottle in the dishwasher (don't add detergent!) and run it through a hot wash. Voila! Colourful, flavoured vodka.
Tip: if some of the sweets haven't dissolved or it's looking a little cloudy, simply run it through the wash again or strain through a muslin cloth to remove any bits of sweets.
Subscribe to our magazine
Subscribe to delicious. magazine for HALF PRICE
Subscribe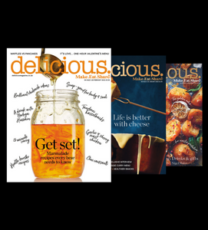 Join our newsletter
Packed with menu ideas, recipes, latest competitions and more...