How to pick cheese and drinks for a party
From creating a cheeseboard to serving stilton, from choosing which colour wine to drink to lifesaving tips for warm whites, we have the advice you need to effortlessly impress your guests.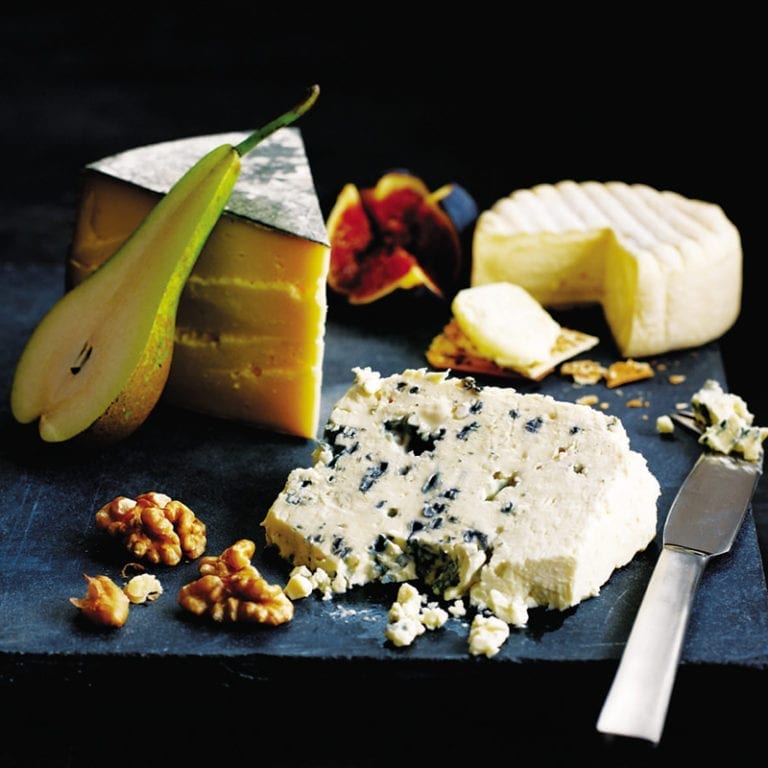 Creating a cheeseboard
Pick just three cheeses for your cheeseboard: a traditional blue, a soft cheese such as Camembert, and a semi-hard cheese.
Riper flavours
Take the cheese out of the fridge and put somewhere warm about 2 hours before you want to eat it to allow the flavours to ripen. Put on a wooden board with crackers and quince paste.
Serving stilton
The easiest way to serve a whole Stilton is to cut down into sections like you would a cake, but only to a depth of about 3-4cm. Push the knife into the middle and cut sideways to release the neat triangular slice.
Stilton and port
By all means drink port with Stilton but to scoop out the top and pour the drink in is a waste of two lovely ingredients.
Storing cheese
Storing cheese is quite simple as it will be in the fridge. Wrap either in waxed paper, cling film or foil and put in a plastic box and slide it onto the top shelf as this is the warmest place in the fridge. If you have a cellar or larder that's even better as you don't have to take the chill off the cheese before serving.
Drinks
Red or white?
The general rule of thumb is to allow half a bottle of wine per person, but if you're 'healthy' drinkers – go for a bottle each!
Chilling
Don't forget to chill the white wines in advance. If your fridge is packed, put in the garage or shed the night before.
LIFESAVER!
If you have forgotten to chill the whites, put in a wine bucket with ice, water and a handful of salt. This solution has a lower freezing point than water alone, so the temperature will fall below zero.
Fizz failsafe
If you have trouble with corks shooting out of champagne bottles, chill the bottles really well and the pressure in the bottle will reduce. And remember when opening champagne, hold the cork and twist the bottle and you won't be showered in bubbles.
Cheese suppliers we like
St Martin's Lane, Lincoln. T: 01522 511 003.
Various shops in London. T: 020 7727 9359.
17 Shorts Gardens, Covent Garden, London; 6 Park Street, Borough Market, London. T: 020 7500 7653.
Shops in London, Bath, Stratford-upon-Avon and Birmingham. T: 0870 264 2101.
Subscribe to our magazine
Subscribe to delicious. magazine for HALF PRICE
Subscribe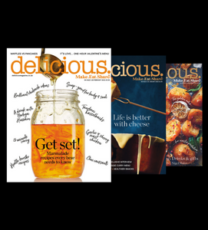 Join our newsletter
Packed with menu ideas, recipes, latest competitions and more...