Leftover meatballs? Use them in a calzone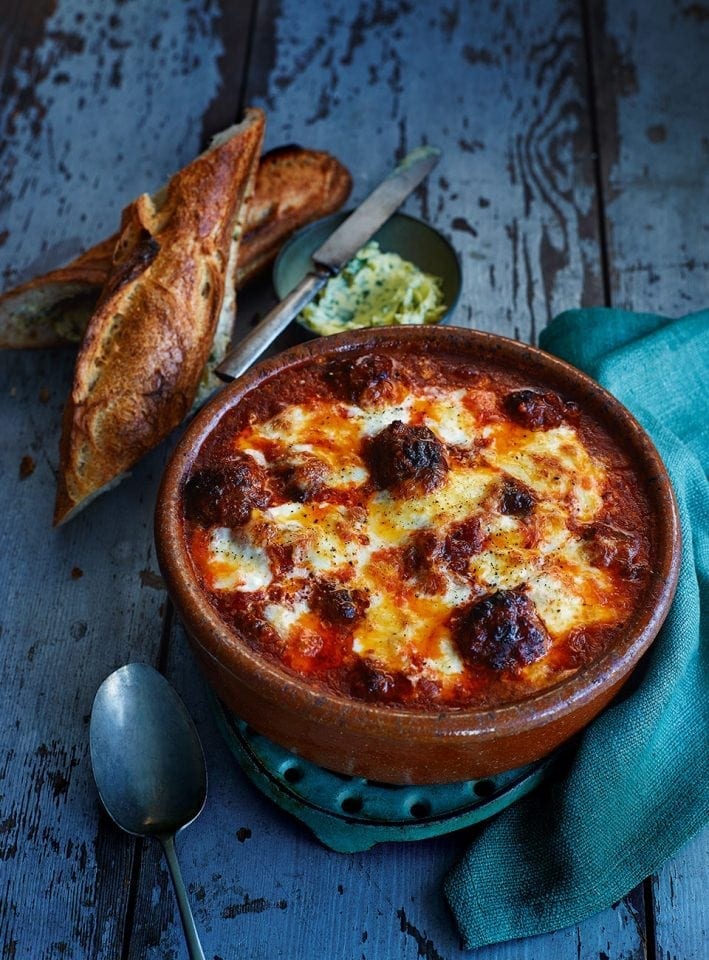 There's nothing better than leftovers especially leftovers that improve with time. A prime example are the meatballs on our 2016 January cover – they've been a huge hit. Our readers have been going mad for the succulent, walnut-sized balls and it's easy to see why.
The recipe makes plenty of meatballs (roughly 20-24) so, if like me you're feeding just two people, you're bound to have some left over.  I wanted to remedy that pickle… a cheesy calzone was calling.
I grew up in New York City with a pizzeria on my corner which was, to say the least, visited frequently. One of my favourite items on the menu was a meatball calzone. Think of crispy, chewy pizza crust encasing a mixture of meatballs, tomato sauce, ricotta and mozzarella – It's good, really good.
Turning our January cover recipe into a calzone is super easy and the perfect way to use up cheeses and meats (or even veg) in your fridge.
Here's the recipe as I made it but you may have a different amount of meatballs left over and may use different ingredients – use your best judgement and don't over-stuff the dough. You can up the quantity of dough and make two calzones if you have lots to pack in.
New York-style calzone
Serves 2
Hands-on time 15 minutes, oven-time 15 minutes
Ingredients
350g pizza dough
6 leftover meatballs (in their sauce), quartered
1 tsp chilli flakes
100g ricotta
100g mozzarella
Method
1. Prepare the pizza dough as instructed.
2. Preheat the oven to 220°C/fan 200°C/gas 7 and place a heavy-based baking tray inside the oven to heat. Put the meatballs, leftover sauce and chilli flakes into a pan and warm over medium heat, until heated through. Remove from heat and stir through the ricotta.
3. Roll out the dough into a large circle, about 5mm thick, and place the meatball mixture onto one side of the dough leaving about three centimetres of dough for crimping. Sprinkle over the mozzarella.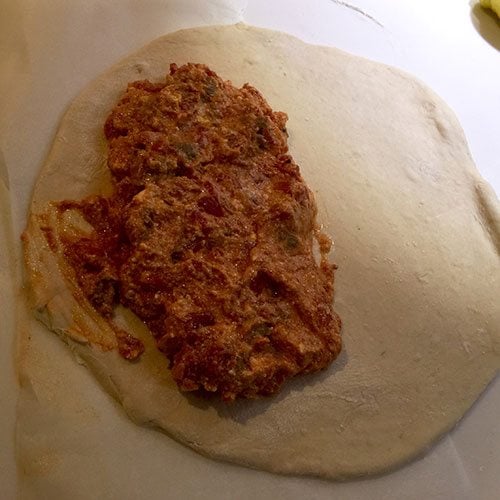 4. Fold the right hand side of the dough over the filling until it becomes a semi-circle. Crimp the edges so it's secure and the filling won't escape.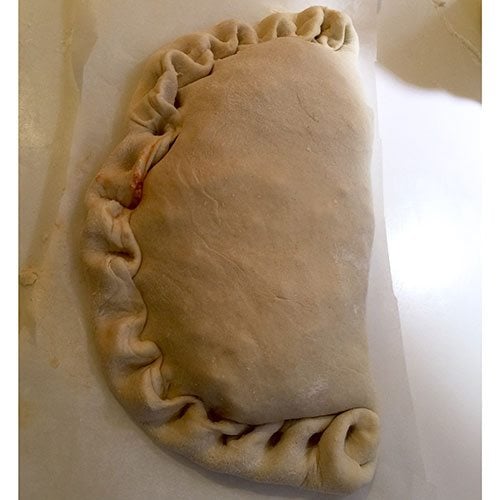 5. Slide the calzone onto the pre-heated baking tray and cook for about 15 minutes, or until the calzone is browned.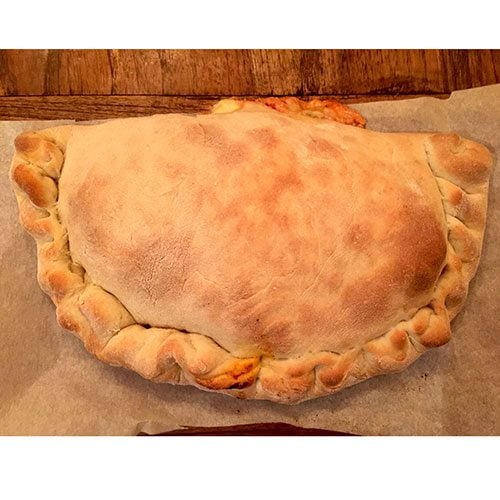 6. Dig in!
Do you have a recipe you make to use up leftover meatballs?
Subscribe to our magazine
Subscribe to delicious. magazine this month for a half price subscription
Subscribe