Move over dessert wine – we've fallen in love with dessert beer
What's for dessert? In my house the answer always comes with another question: do I have a beer to go with it? Puddings give us some of the most enjoyable (and perhaps unexpected) food pairings for beer. Think about a chocolate mousse with a raspberry beer's tart sweetness, or the bold citrus hop in a double IPA with a slice of carrot cake. Imagine the combination of a Belgian quadruple's raisin and cinnamon flavour with apple pie, or a rich, chocolatey imperial stout with a slice of vanilla cheesecake.
These are beer matches that elevate already-great desserts into something even more special. Discover our top dessert beers…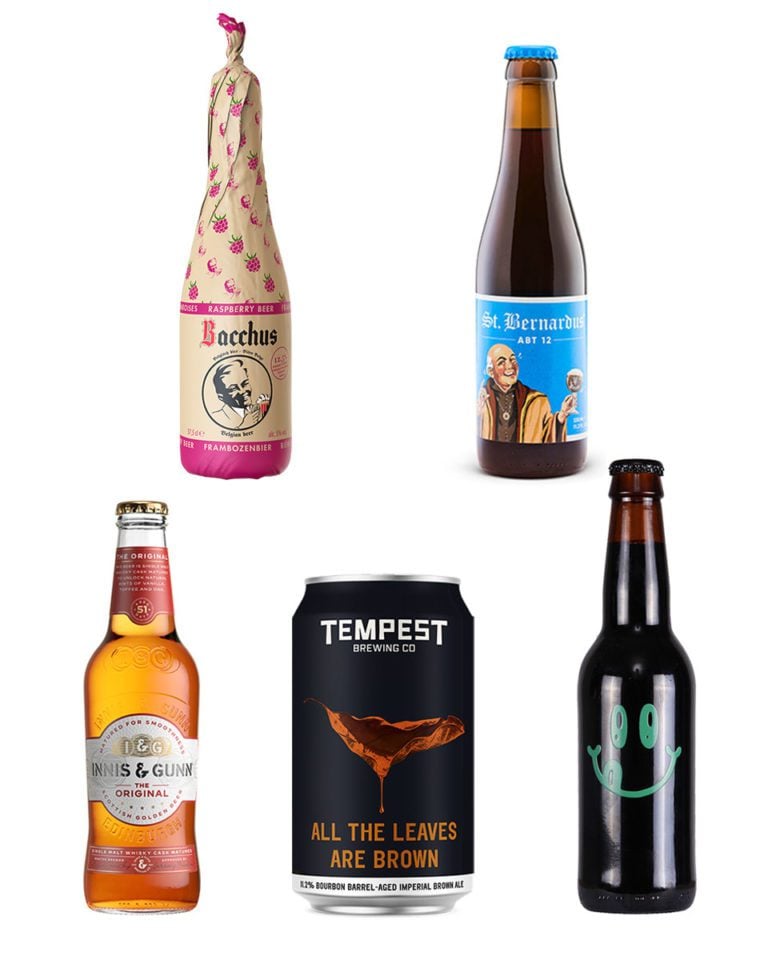 Not all beers are good with pud, however. You need beers with body, sweetness and often a higher strength, so finish any crisp, bitter pale ales and lagers before dessert is dished up. Instead, look for strong, dark ales with their roasted flavours and rich texture, which can handle sweetness in food. Find beers with added fruit, especially Belgian cherry and raspberry beers, which are especially good with fruit cheesecakes, lemon desserts and chocolate. Beers aged in wooden barrels, meanwhile, tend to have a creamy vanilla flavour to match – you guessed it: creamy vanilla puddings.
Or how about dessert-inspired beers? A recent trend has seen more beers brewed with ingredients such as chocolate, coffee, fruit, vanilla and creamy milk sugar (lactose). These decadent, sticky and sweet beers are the perfect thing to pour with your pud – or maybe even to have instead of dessert.
Beer as an ingredient in dessert
Beer can be a brilliant ingredient in desserts and cakes. Try imperial stout in chocolate cake or sticky toffee pudding, or with the coffee in a tiramisu, while strong dark ale works well in malt loaf and apple cake.
Top dessert beers and their pairings
Innis & Gun The Original, Scotland 6.6%
Goes well with: Vicky sponge
Matured in whisky casks, this smooth Scottish golden ale has flavours of toasted brioche, sweet malt, marmalade, caramel and vanilla. It pairs well with creamy treats such as our marsala pannacotta or a victoria sponge. Available from Sainsbury's (£1.50 for 330ml).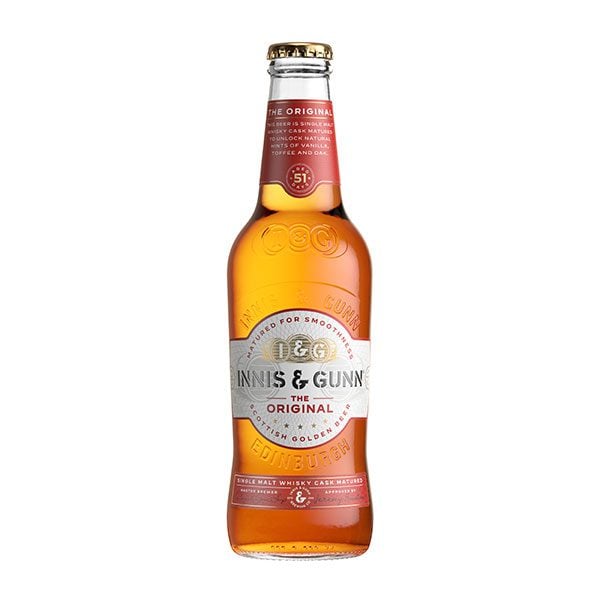 Tempest All The Leaves Are Brown, Scotland 11.2%
Goes well with: chocolate cookies
An intense dark ale, it's aged in bourbon barrels with maple syrup and is rich with flavours of vanilla, maple, cacao and oak. It's great with chocolate, so try with the rye triple chocolate cookies. Available from Wine Beer Shop (£5.60 for 330ml).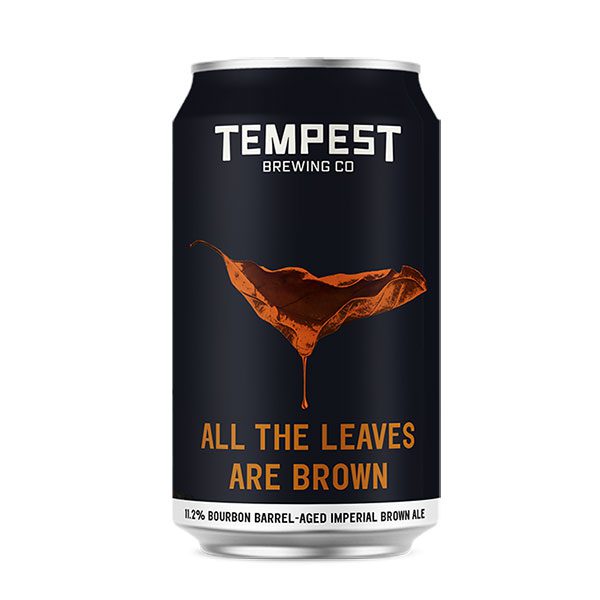 Bacchus Framboise, Belgium 5.0%
Goes well with: cheesecakes or lemon desserts
Brewed with loads of raspberries, this bright red Belgian brew is fresh, tart and unmistakably bursting with juicy berries. Its sweet-and-sour balance is perfect with cheesecakes and lemon desserts. Available from Sainsbury's (£2.50 for 375ml).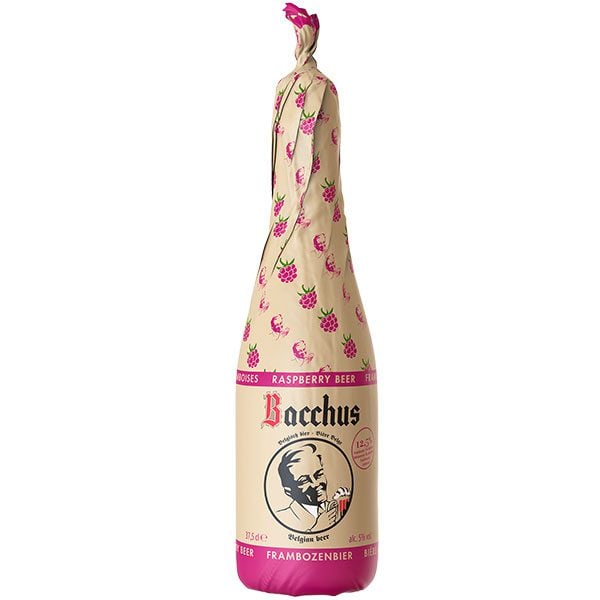 Omnipollo Noa Pecan Mud Cake, Sweden 11%
Goes well with: tiramisu, sticky toffee pudding or profiteroles
Liquid pudding and one of the most decadent beers you can find. This thick, smooth Swedish imperial stout has flavours of caramel, nuts and sweet chocolate, making it a great pairing with tiramisu, sticky toffee pud or profiteroles. Available from Beer Merchants (£7.80 for 330ml).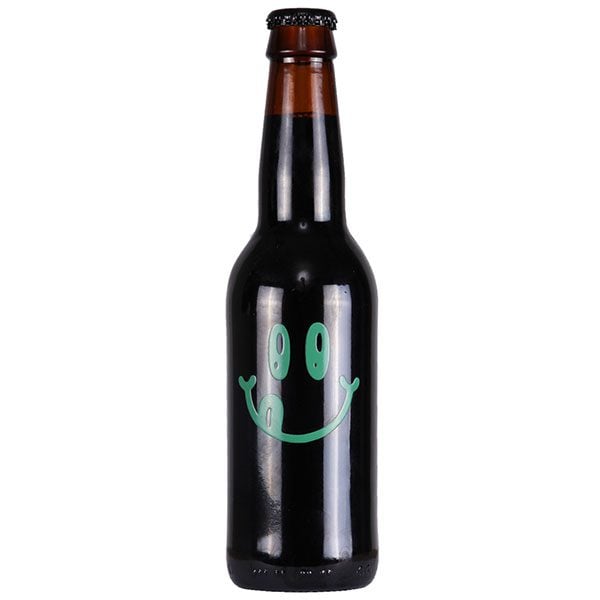 St Bernardus Abt 12, Belgium 10.0%
Goes well with: apple pie, bannoffee pie or brownies
Rich and complex, this Belgian Quadrupel is a dessert-friendly all-rounder with flavours of raisins, rum, brown sugar and cinnamon. It's especially good with apple pie, chocolate brownie or banoffee pie. Available from Tesco (£3.50 for 330ml).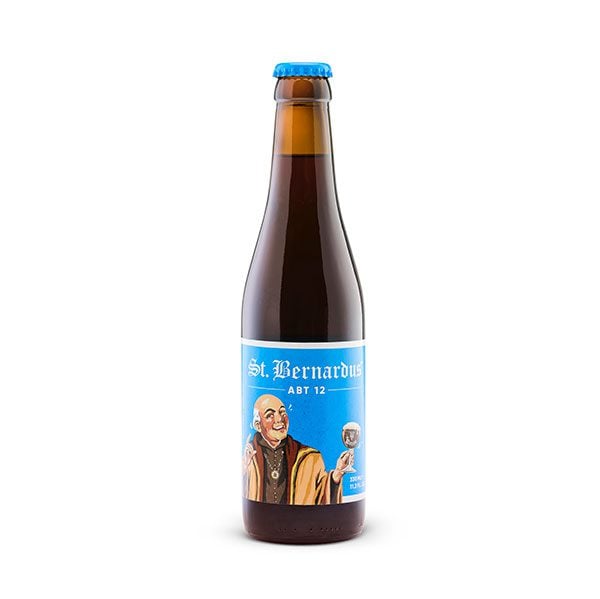 Subscribe to our magazine
Food lovers, treat yourself this Christmas... Enjoy 12 months of magazines for £29.99 – just £2.50 an issue.
Subscribe
Unleash your inner chef
Looking for inspiration? Receive the latest recipes with our newsletter