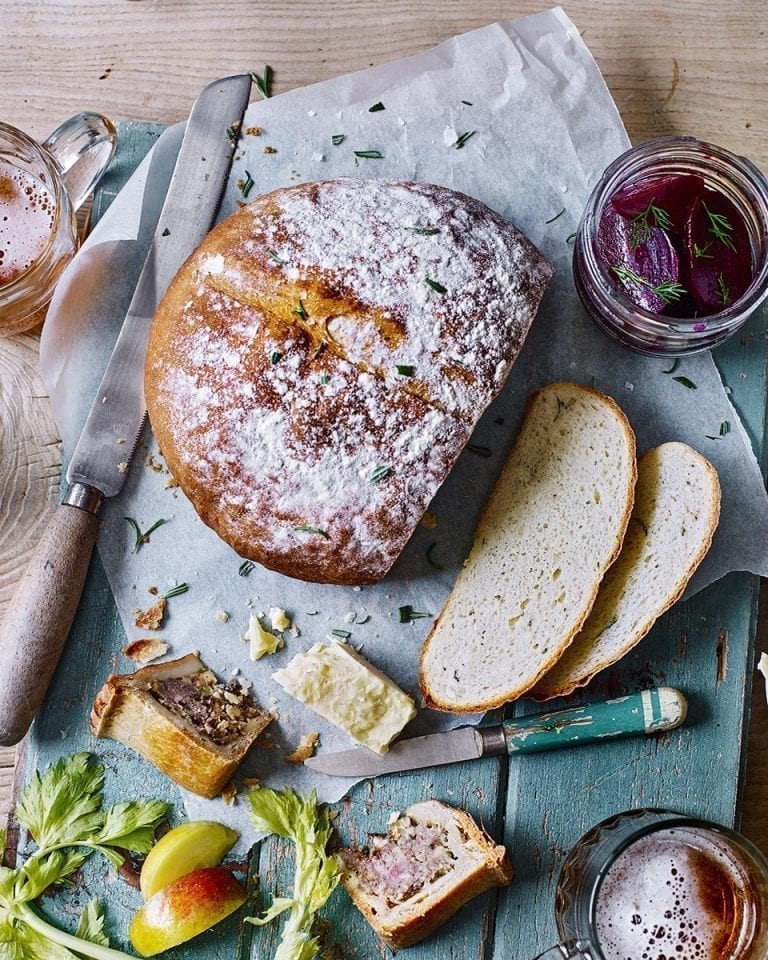 Makes one loaf (serves 8)

Hands-on time 45 min, oven time 30 min, plus 1 hour rising and 30-40 min proving
Take your lunch to the next level with home-made potato and rosemary bread served with a beetroot and dill pickle, strong cheddar and a cold beer.
Bread per slice (for 16) 102kcals, 1.8g fat (0.9g saturated), 2.9g protein, 18.1g carbs (0.6g sugars), 0.3g salt, 1.1g fibre
Beetroot and dill pickle (based on 8) 31kcals, 0.1g fat (no saturated), 1.1g protein, 5.7g carbs (5.4g sugars), 1g salt, 1.4g fibre
delicious. tips
You can make this using a stand mixer with a dough hook, if you have one. Knead the dough for 15 minutes (step 3) until soft and pliable.

If you're struggling to mix the flour into the potato, dip the tips of your fingers into warm water to help.

The bread will keep for 3-4 days. The beetroot pickle will keep for 7 days in a sealed container in the fridge.

Putting some hot water in a roasting tin in the oven creates steam, which helps the loaf to rise and form a nice crust.