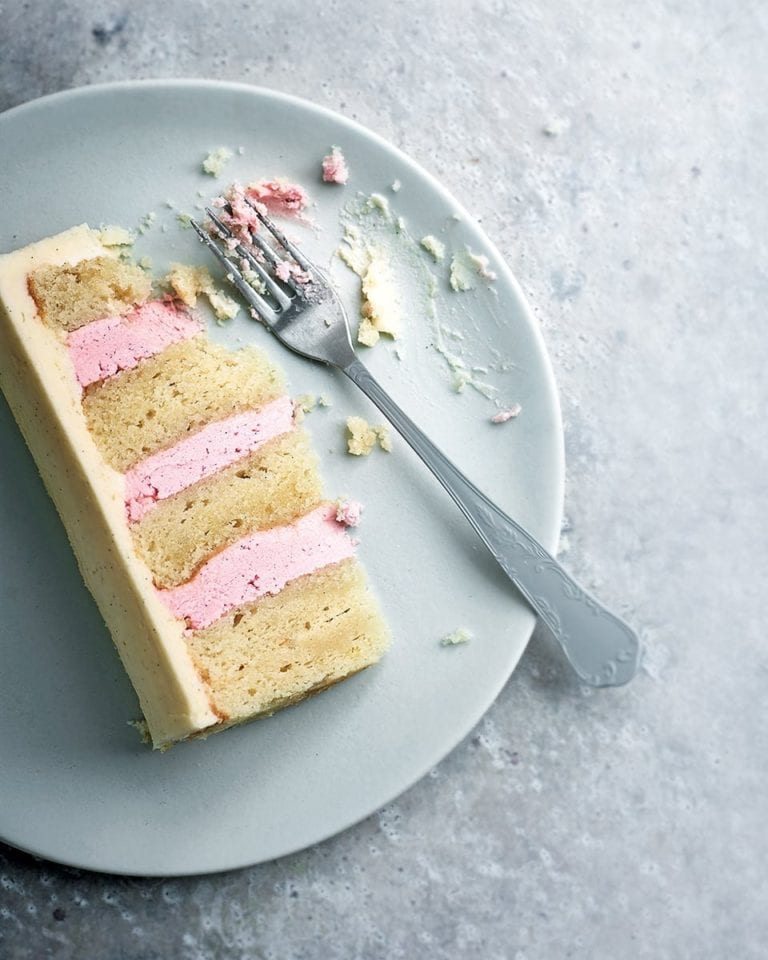 Makes roughly 1.6kg

Hands-on time 30 min
Learn how to make light and fluffy vanilla swiss meringue buttercream, then adapt it to whip up – literally – these raspberry and passion fruit versions.
Watch how to learn the correct technique needed for our basic meringue here.
Gluten-free recipes
delicious. tips
If the butter is too soft or the meringue is warm when you start adding the butter, the mixture may be runny. This isn't a big problem – just put the bowl in the fridge, stirring every 5 minutes to prevent the butter hardening on the sides of the bowl. This could take 20-30 minutes. Once the mixture has firmed up, resume beating in the stand mixer.

When adding the butter (step 3), the mixture may appear curdled. Just keep adding the butter, beating on low speed and it will come together.

Leftover purée is great for cocktails.

The buttercream and fruit purées can be made up to a month ahead and frozen (separately). Defrost overnight in the fridge, then beat the icing in a stand mixer fitted with a paddle to bring back its fluffy, silky texture before adding the fruit purée (as in the recipe).