The Meringue Girls' secret to the perfect meringue
It takes just two basic ingredients to make meringues – egg whites and sugar – yet they're notoriously hard to get right. We went to a masterclass with the Meringue Girls arranged by Rangemaster and took the opportunity to quiz them on how to reach meringue perfection.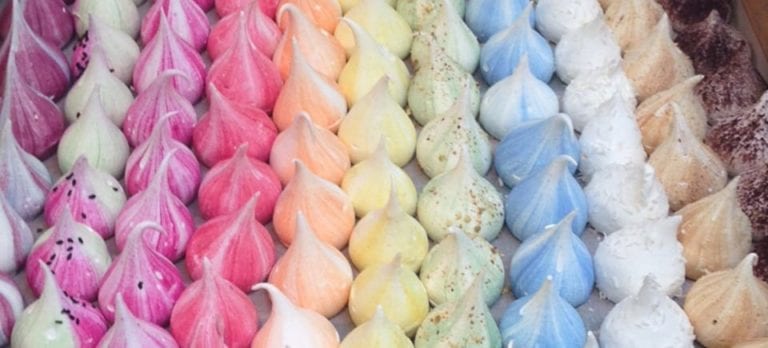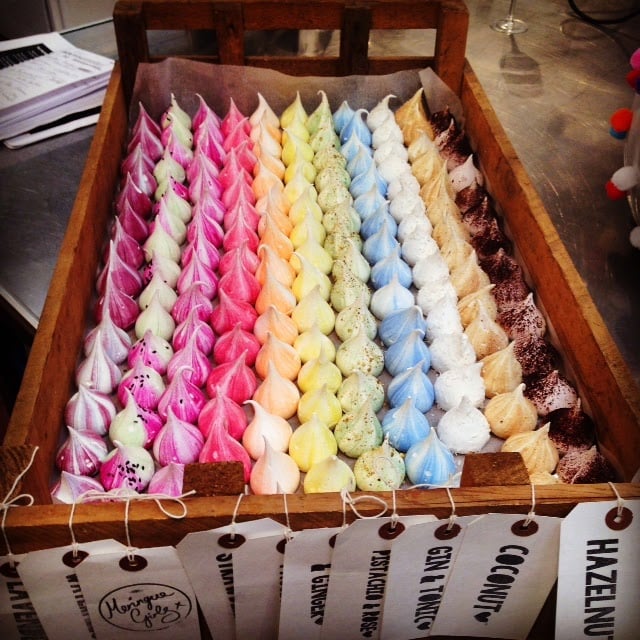 Taste the rainbow: the Meringue Girls' amazing selection of flavoured meringues
Alex Hoffler and Stacey O'Gorman are the Meringue Girls. They've made their name from creating meringues in a rainbow of colours and a variety of Willy Wonka-esque flavours such as watermelon, coconut, gin and tonic, and lavender. The girls' beautiful sugary creations are stocked in Fortnum & Mason and Selfridges and their high profile clients include Vogue, Jimmy Choo and H&M. Who could be better qualified to solve all those common meringue-making mishaps?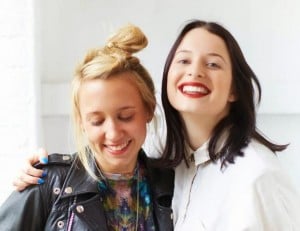 Meet the Meringue Girls: Alex Hoffler and Stacey O'Gorman
The problem: my meringues are cracked

The fix: Alex: "The are a few reasons why this happens. You may have opened the oven door while they were cooking or, if you flavoured the mixture, you could have added too much liquid. Meringues can crack because of the sudden change in temperature. To prevent this happening, turn the oven off when the meringues are cooked but leave them inside until completely cool."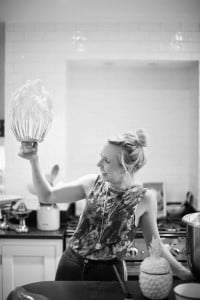 Alex with the balloon whisk of their treasured KitchenAid
The problem: my mixture won't stiffen or increase in volume
The fix: Stacey: "It's really important to use clean equipment. Greasy bowls and utensils will deflate volume. We wipe out our mixing bowl with lemon juice to make double sure it's spotless. Grease tends to cling to plastic bowls, so stick to metal or glass ones.
Lots of people add sugar to their egg whites before they have stiffened but if the whites aren't stiff before you add the sugar then they never will be. Make sure they form stiff peaks and then add the sugar a spoonful at a time. If you add the sugar too quickly then the mixture will never acquire the stiff consistency you want.
You also need to be careful if you've used extra ingredients to flavour your meringues. Oils (such as those in nuts or zest) and liquids can stop the egg whites from stiffening, so you have to experiment with amounts. Alcohol is a complete no-no for this very reason. We use juniper berries to flavour our G&T meringues."
The problem: how do I get a soft, chewy middle?


The fix: Stacey: "If you like a mallowy centre then add 1/2 tsp of vinegar to your egg whites (using the proportion 150g egg whites and 300g caster sugar) once they are stiff."
The fix: Alex: "If you notice sugar syrup oozing out of your meringues while they're baking it's because the sugar hasn't dissolved properly. There are a couple of things you can do to prevent this from happening:
1) Always use caster sugar, not granulated sugar. The finer grain makes it dissolve more quickly.
2) Heat the sugar in the oven before adding it to the egg whites. We experimented with loads of meringue recipes for months and this one gave us the best results. It's a sort of hybrid between making an Italian meringue (which involves dissolving the sugar completely to make a syrup) and a 
Swiss meringue
(where you just add the sugar gradually). Our technique takes away all the faff with thermometers. The hot sugar also partially cooks the egg whites as you gradually add it in. This forms a strong bond and results in a smooth, shiny, stable mixture.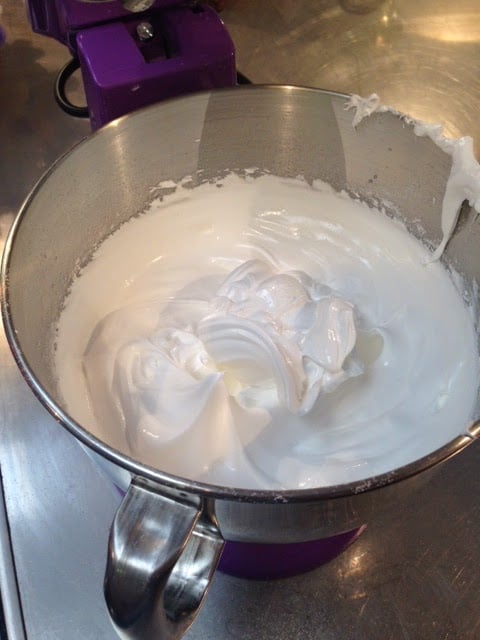 Smooth, shiny and stable. Have you ever seen meringue mixture so perfect?
Here's how to heat the sugar:
Preheat the oven to 200˚C/fan 180˚C/gas 6. Line a roasting tray with baking paper, pour in the caster sugar and put in the oven for about 5 minutes until the edges are just beginning to melt.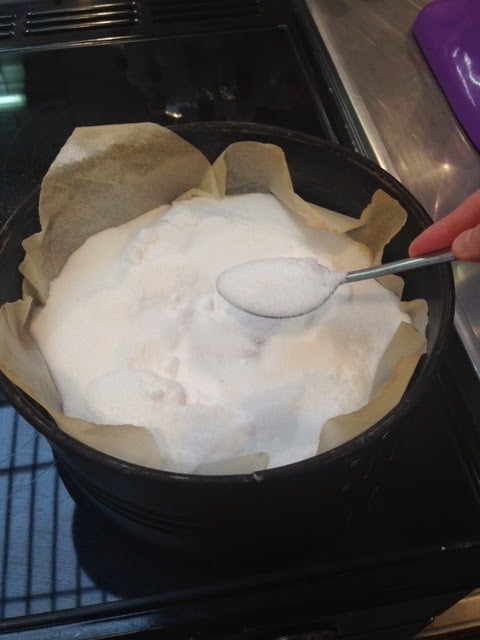 The secret to the Meringue Girls' success
If in doubt, feel a bit of the mixture between your fingers. If it's still gritty, keep whisking at full speed until the sugar has completely dissolved and the mixture is smooth. The bowl of mixture should be cool to the touch."
So there you are: your foolproof guide to the perfect meringues. Now you know the secrets, go forth and let your creative juices flow by experimenting with different flavours and colours. The possibilities are endless!
Our favourite meringue recipes: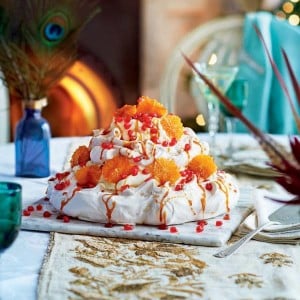 Subscribe to our magazine
Food lovers, treat yourself this Christmas... Enjoy 12 months of magazines for £29.99 – just £2.50 an issue.
Subscribe
Unleash your inner chef
Looking for inspiration? Receive the latest recipes with our newsletter