The best hard seltzers to buy in the UK
Hard seltzers are certainly having a moment, and if you're not already a mega-fan, you've probably seen them popping up in the shops and wondered what exactly they are all about. Hard seltzers are low-calorie, sparkling alcoholic waters often with infused with fruity flavourings, and it has to be said they're a refreshing way to cool down in the heat.
From breweries to supermarket chains, to one of the most popular brands in the US, we've found the best hard seltzers on offer in this round-up, and all are available online or from major supermarkets.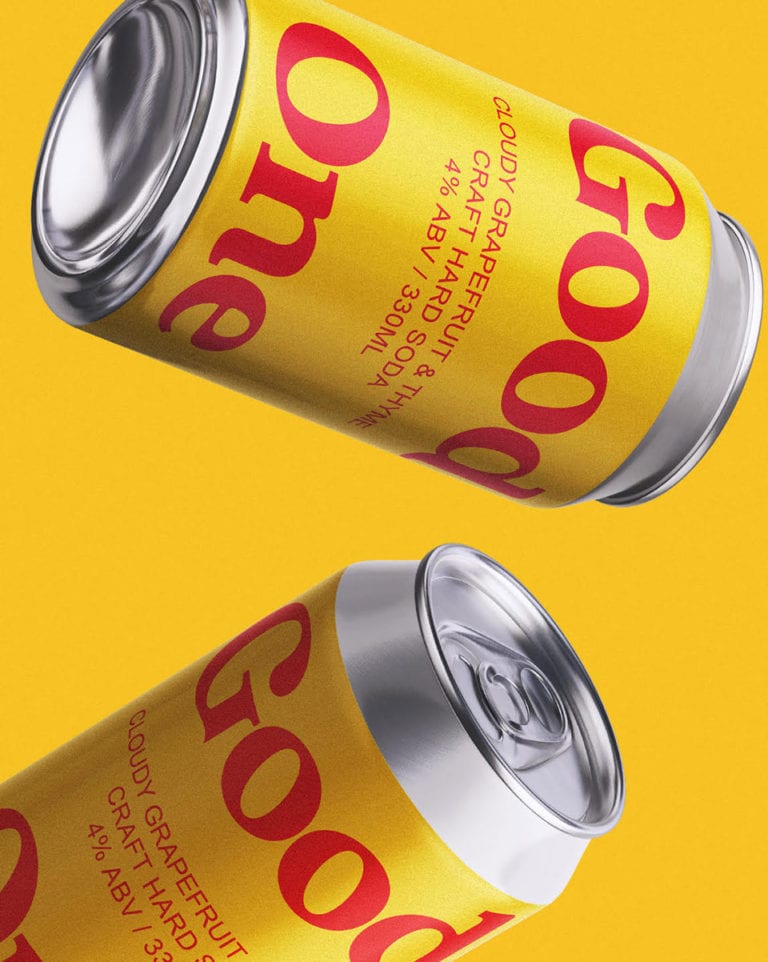 What is a hard seltzer?
A hard seltzer has a lot in common with a vodka soda, but with extra pizzazz. Generally, the drink is made up of alcohol (typically vodka), sparkling water, and a flavouring (usually fruity). We've found that the best hard seltzers are not overly sweet, rather they bring a subtle, refreshing fruitiness.
How do they compare to other drinks?
Hard seltzers have a much lower alcohol content (ABV) usually coming in at 5% compared with the 6.5% ABV of a gin and tonic, for example. With lower alcohol comes fewer calories, and we've found hard seltzers usually come in at less than 100 calories per can. This is around 30% fewer calories than a typical glass of wine or gin and tonic.
11 of the best hard seltzers
Using only sparkling water blended with triple-distilled alcohol and a hint of natural fruity flavours, WhiteClaw has taken over the canned cocktail market in the US, and it's easy to see why. Flavours include mango, lime, cherry and raspberry, and when the drink is this refreshing, and a mere 4.5% ABV per can, we don't see why you couldn't give a couple of flavours a go! Available from White Claw, and all major supermarkets (£2.25 each).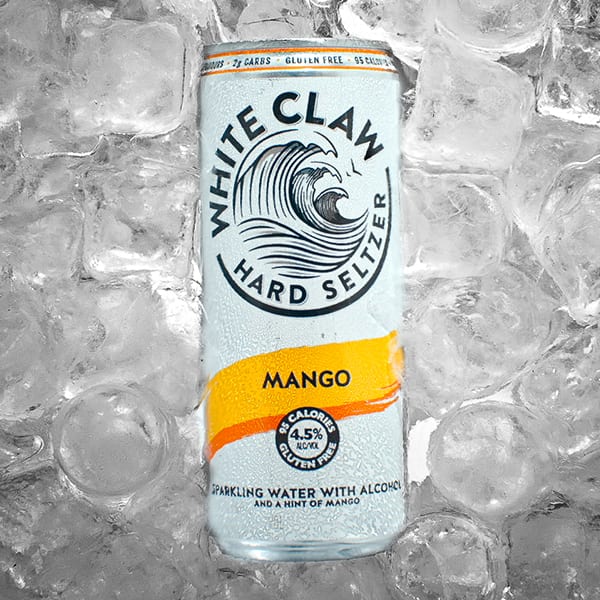 Clean & Press hard seltzer comes from Brewdog brewery. It's a project the company have been working on but have fast-tracked as a bid to help their business survive the pandemic. The drinks are made with sparkling Scottish water, Brewdog's own vodka and infused with all-natural fruit flavours. There are no carbs or sugars, and each can contains only 90 calories. Choose from white peach and mango, black cherry, blood orange and pomegranate and pineapple and coconut. We particularly rated the peach and mango flavour. Available from Brewdog (£19.95 for 12 cans).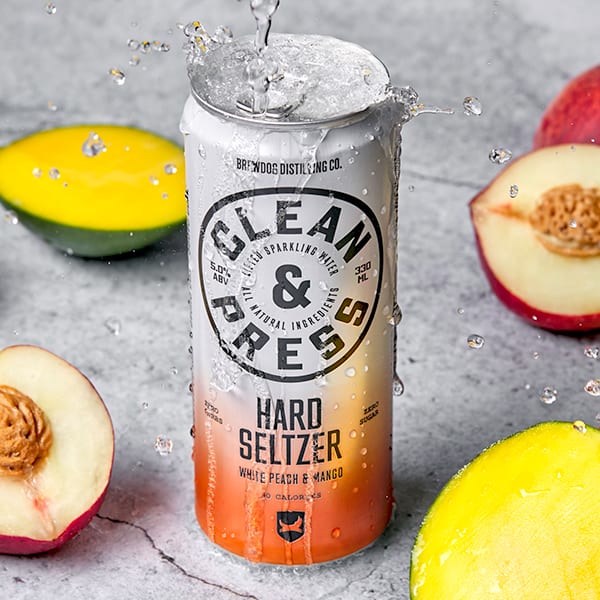 M&S were arguably one of the first to cotton on to the canned alcoholic drinks craze with their G'n'Ts in a can. Well, as expected, their hard seltzers are just the right level of sweet and refreshing. At 75 calories, these cans are amongst the lightest we tried, and they come in three moreish flavours: black cherry, lemon and lime and raspberry and rhubarb. Available from Marks & Spencer, (from £1.80).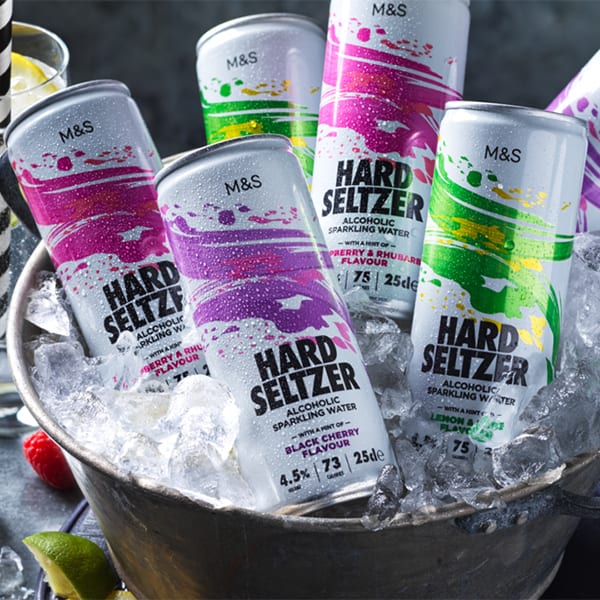 Living up to their name, Good One's flavourings pair fruits with herbs to glorious affect. Our favourite combination was the cloudy grapefruit & thyme, for it's clean citrussy tang, but we loved the lime & cucumber and raspberry, basil & lime too. Good One took their time to create a hard seltzer with a natural flavour. With new flavours launching with the seasons, expect to see more exciting varieties from these guys. Available from Have a Good One, (from £18 for 6 cans).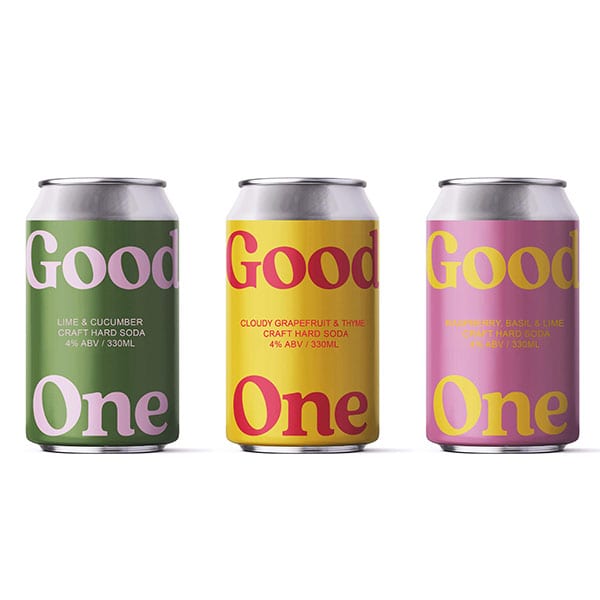 We loved the hard seltzer from Lilo, which comes in a white grape and elderflower or a cranberry and rosehip flavour. Both were fruity and refreshing but without too much sweetness. This one is only a remarkable 50 calories per can, and has won two awards in (wait for it) The Spirit Business Hard Seltzer Masters. Available from Lilo Drinks, (£2.50 each).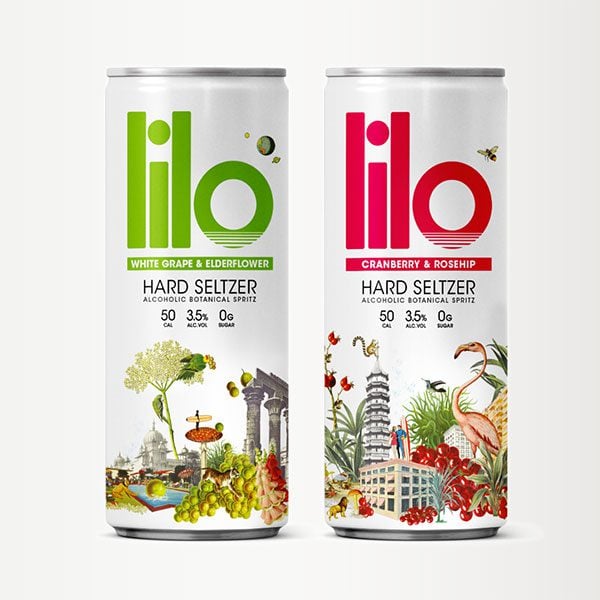 Beer royalty Bud Light is also getting in on the Hard Seltzer action with its brand new trio of Bud Light Seltzers. The three flavours take on a tropical spin and include the ever-popular lemon-lime, a sweet passionfruit option and a quintessentially British strawberry flavour. Before you ask, no they don't taste overly like beer; they're simply filled with sparkling water, a touch of malt beer and natural flavourings, so everyone will be sure to enjoy. Available from Asda, and most major supermarkets (£2 each).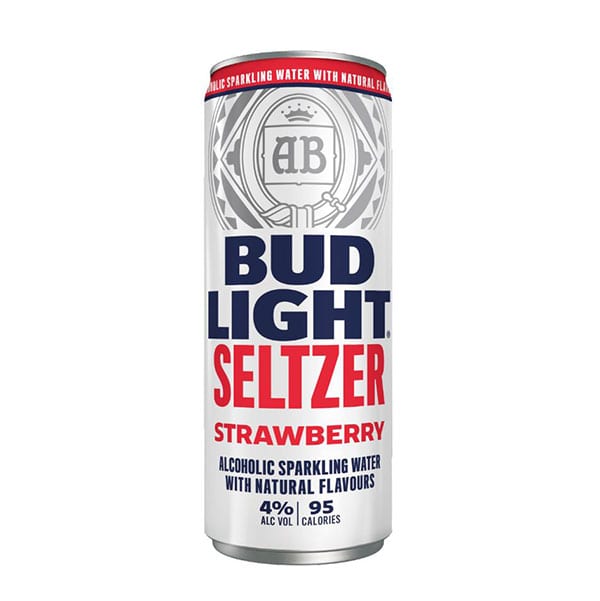 Take some to the beach, take some on a picnic, these tasty seltzers have all been inspired by the great British outdoors and we'd encourage you to try them, come rain or shine! Made in the UK with natural flavours, triple-distilled vodka and spring water from the Cotswolds, High Water's seltzers are a lot less fizzy that some of the sparkling-water based drinks – best suited to you if you're not a big fan of the sparkling stuff. Available in mango and peach, lemon and elderflower and cucumber and mint flavours. Available from drinkhighwater ( £25.99 for a 12-pack).

Made with gluten-free alcohol and British sparkling water, these seltzers are then infused with wonky, sustainably sourced fruit that would have otherwise been wasted. Served's commitment to reducing food waste is just one of the reason's we love them. The other is that they're simply very tasty. They come in two flavours – raspberry and lime. Available from serveddrinks.co.uk (£10 for 4).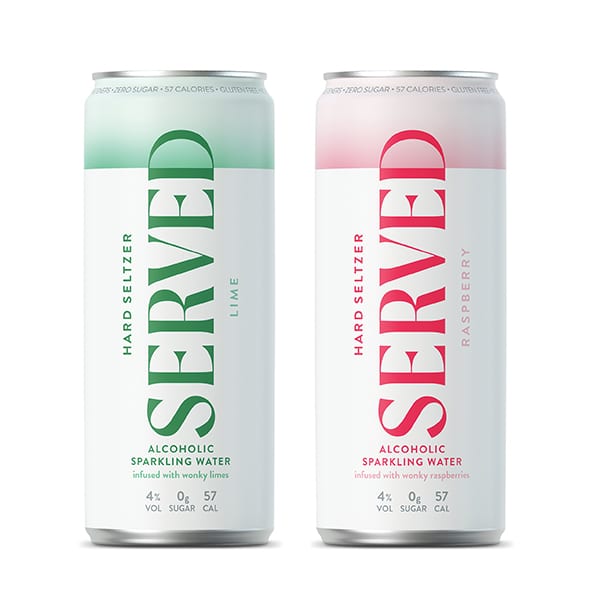 While not strictly a hard seltzer, these Great Taste Award-winning, naturally flavoured fizzy waters have become a staple for our food team. They're refreshing and satisfying on their own, and the flavours work so well with gin – we've included them. They come in cucumber, yuzu and hibiscus & rose flavours. Available from Something and Nothing (£1.59 each).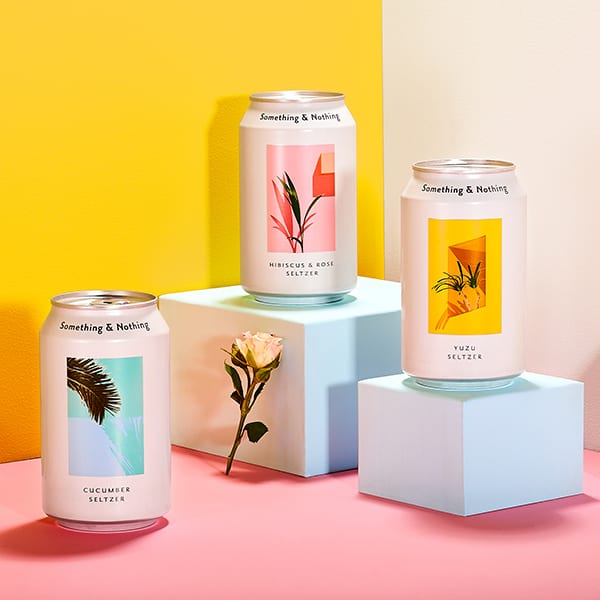 Berczy drinks were developed by three twenty-something friends who wanted to create a drink that fit into a balanced lifestyle. You should still be able to live a healthily whilst having a drink when you fancy one. With no hidden ingredients, you literally get what it says on the tin – or, can, in this instance. There are three flavours to choose from; lemon & lime, passionfruit & turmeric and our favourite, peach & raspberry. The natural, fruity sweetness is subtle and delicate yet transforms these sparkling drinks. Perfect for a post-work pick-me-up when wine feels too much, but a soft drink just won't do. Available from Berczy (£26.95 for 12)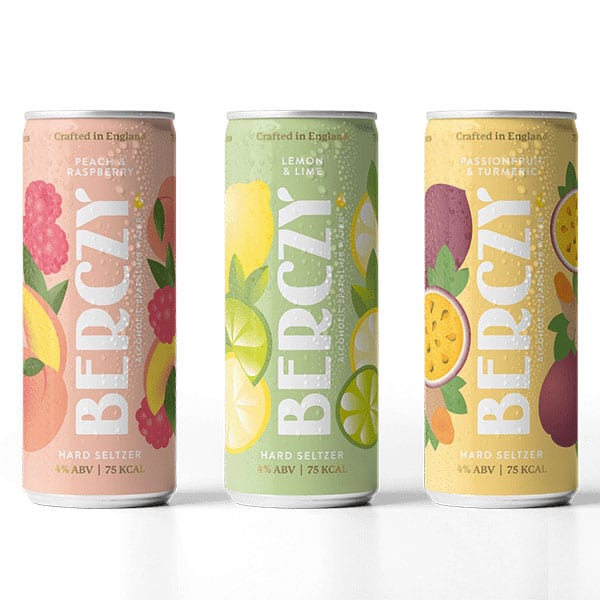 Want something stronger? Try our round-up of the best cocktails in cans and bottles.
Subscribe to our magazine
Food lovers, treat yourself this Christmas... Enjoy 12 months of magazines for £29.99 – just £2.50 an issue.
Subscribe
Unleash your inner chef
Looking for inspiration? Receive the latest recipes with our newsletter