The best wine, fizz, spirits and cocktails for party season 2022
The time is almost upon us to pop corks and raise our glasses to another year. Here's award-winning drinks editor Susy Atkins' choice of the best wines, fizz, spirits and cocktails for the Christmas and New Year festivities. She tasted many bottles to find them – and every single one meets with her approval… Cheers!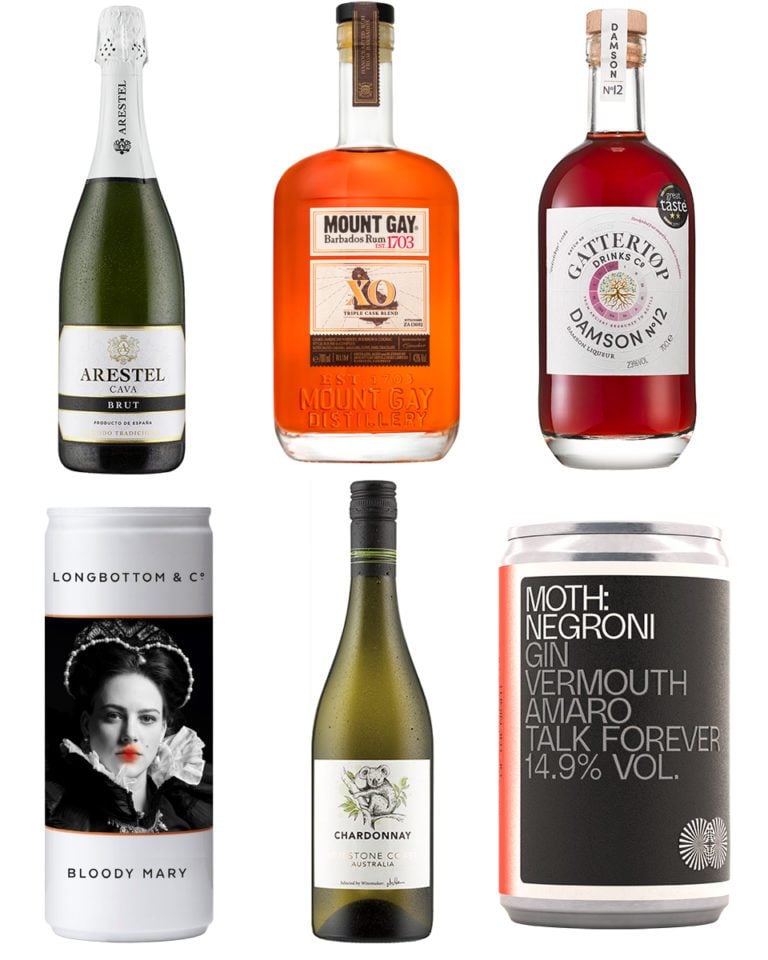 Best festive party fizz
Arestel Cava Brut NV, Catalonia, Spain 11.5%
Snappy and dry, with a crisp green apple note and light toastiness. Decent cava and, at this eye-catching price, a perfect refreshing crowdpleaser. Made in the traditional Champagne method, with 9-10 months ageing in the bottle. Available from Lidl (£5.49).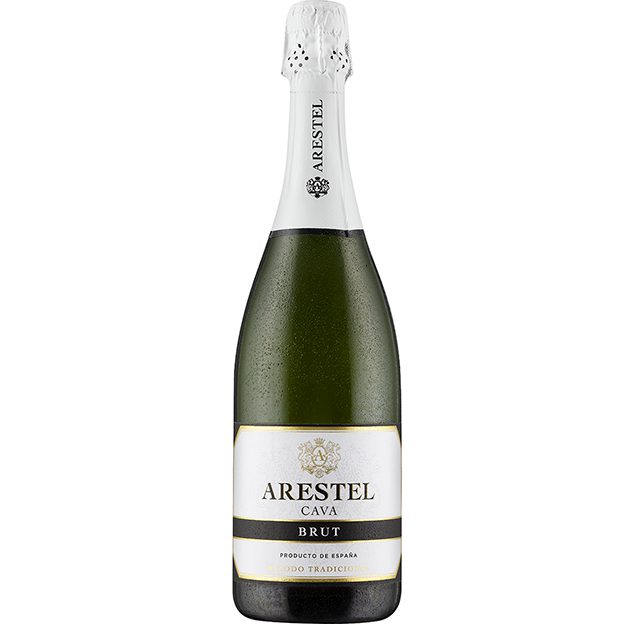 Tesco Sweet Asti 2021, Piedmont, Italy 7%
Here's a honeyed sparkler to pair with fruit desserts, cream cakes and meringues (it's a little light for Christmas pud). Frothy, and it actually tastes of green grapes – sugared and chilled. Very low in alcohol too. Available from Tesco (£5.75).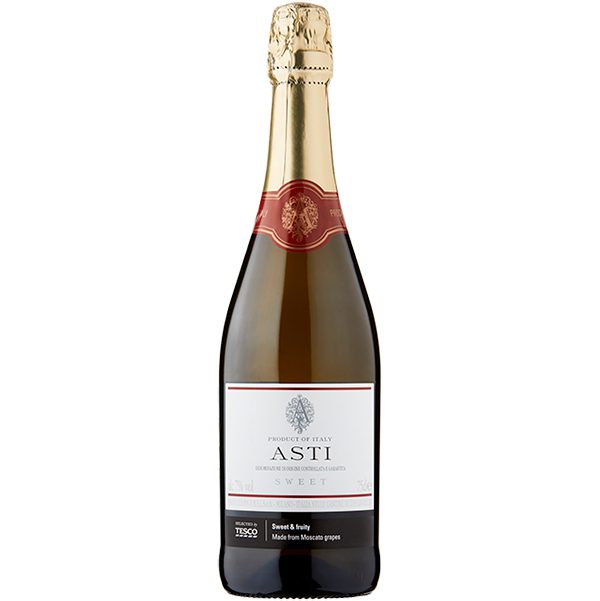 Crémant du Jura 2019, France 12%
Clementines, lemons and a note of tea biscuit mingle in this appealing crémant from eastern France. It's dry, and made from 100% chardonnay grapes using the Champagne method. Consistently the best fizz under £10 on the high street. Available from Aldi (£8.99).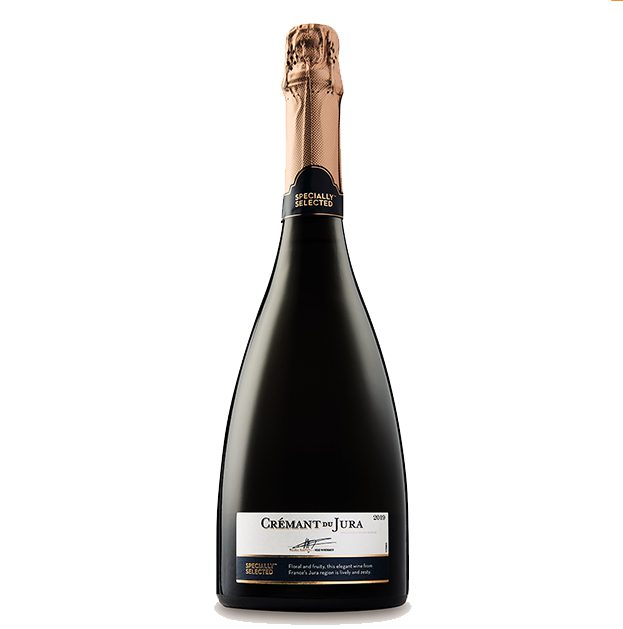 Boschendal Brut NV, Western Cape, South Africa 12%
On a tempting offer, this new Cape sparkler is made from chardonnay and pinot noir, bottle-aged for a year before release. It's lively and bright, with a whistle-clean citrus streak and some creamy richness to stand up to savoury party snacks. Available from selected Waitrose stores and Waitrose Cellar (£16.99, down to £10 from 30 Nov to 1 Jan).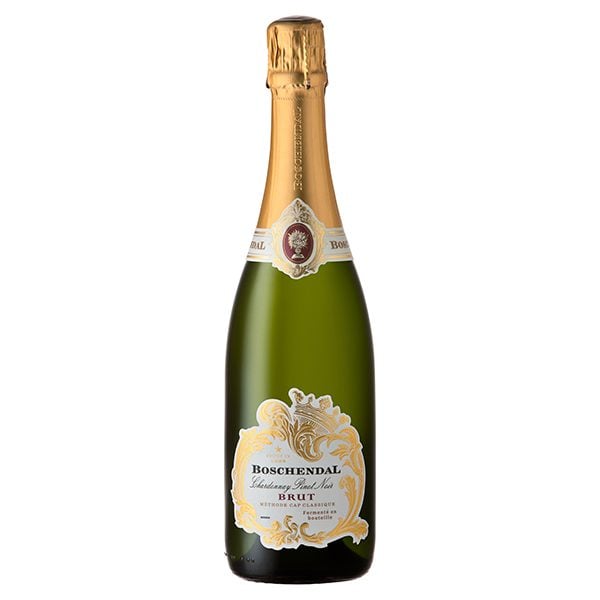 Louis Vallon Crémant de Bordeaux Blanc de Noirs NV, France 12%
This was made from the clear juice of two red grapes, merlot and cabernet franc, so red berries mingle with citrus on the palate and there's a richer fresh bread hint, too. Finishing dry, it's a classy crémant that will give many traditional champagnes a run for their money. Available from Sainsbury's (£15).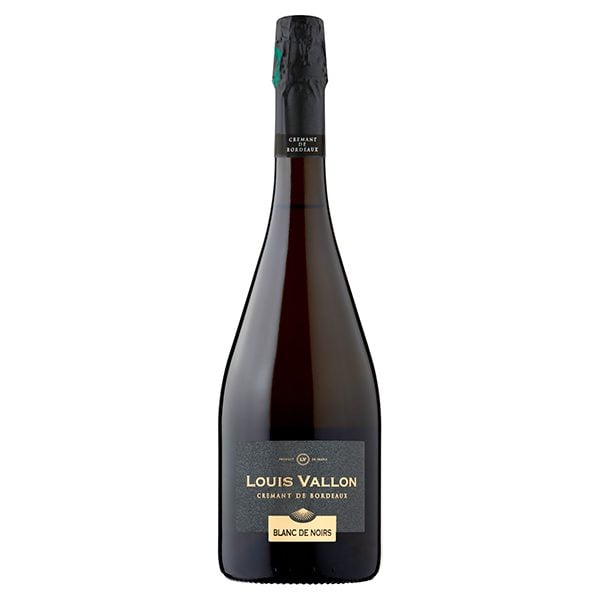 Balfour Estate Classic Cuvée NV, Kent, England 12%
If you're splashing out, pick this English fizz, another made using the Champagne method. Based on chardonnay with three other grapes, all grown in Kent vineyards, it's mouthwatering, tangy and crisp – but there's a delectable layer of raspberry yogurt in there too. Exquisite! £22, Marks & Spencer.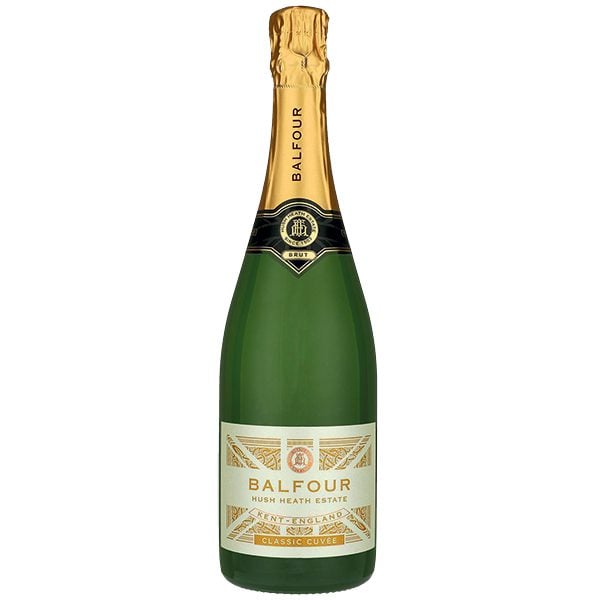 Best ready-to-drink cocktails
Infusionist Makrut Lime & Chilli Margarita 20%
From Aldi's new cocktail range, this intense margarita is rich and sweet, but the tang of lime and peppery chilli balance it nicely. Available from Aldi (£9.99 for 500ml).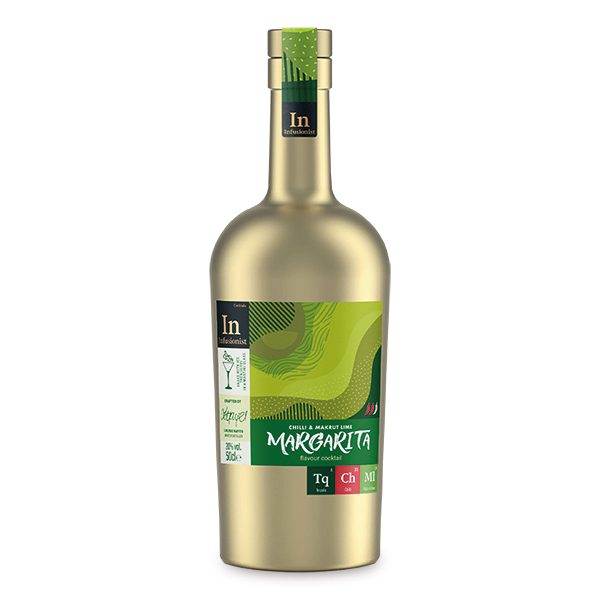 Longbottom & Co Bloody Mary 6.1%
Rich and satisfying, with olives and capers as well as vegan worcester sauce, natural tomato juice and, of course, vodka. Available from Longbottom (£3 for 250ml).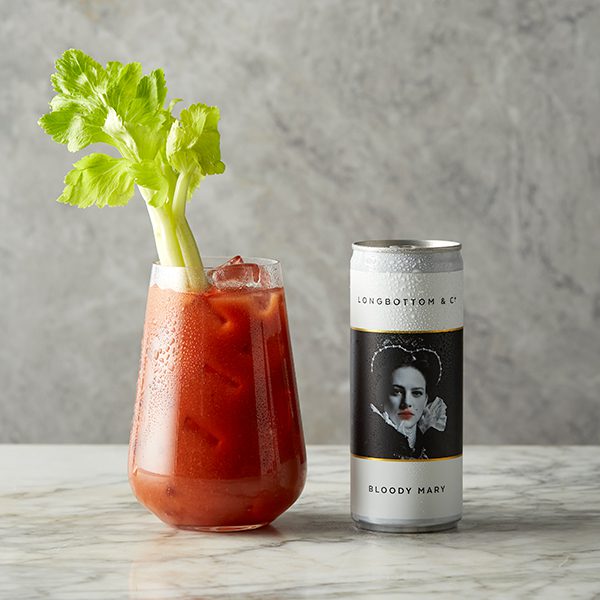 NIO Cocktails Christmas in Manhattan 23.9%
'Letterbox' cocktails in pouches that slip niftily through your door? Excellent. This take on a manhattan is made with Bulleit bourbon, Cocchi sweet vermouth, Bols white crème de cacao and Angostura bitters. Available from Nio Cocktails (£19.50 for 3 x 100ml servings, plus £3 delivery).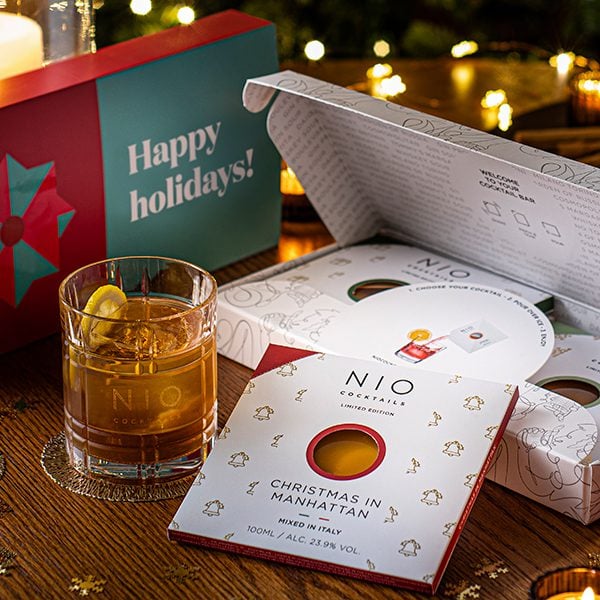 Tom Savano Sydney Twilight Espresso Martini 20%
Packs a coffee punch with a bitter hint, then smooths it over with a seam of dark chocolate and rich vanilla. Fresh, balanced and natural. Available from Tom Savano (£12 for 200ml or £27 for 500ml).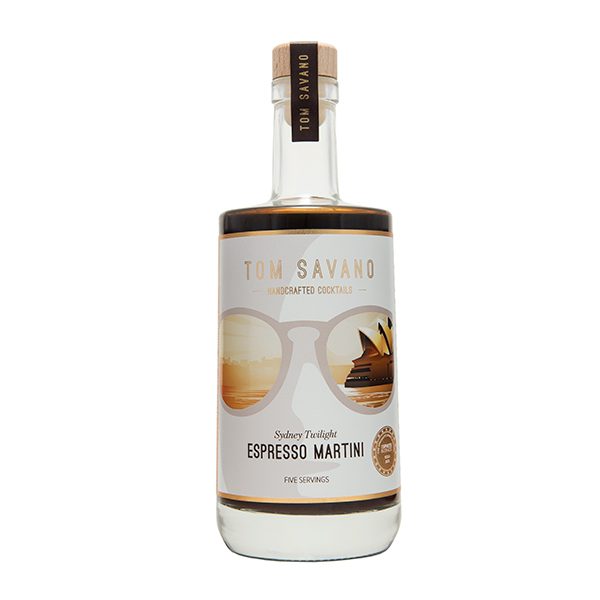 Mindful Mixology Lychee Martini 14.4%
Delicate lychee and floral notes, made with English vodka, dry vermouth, camomile and verbena. A worthy three stars in the Great Taste 2022 awards. Available from Mindful Mixology (£10.99 for 250ml).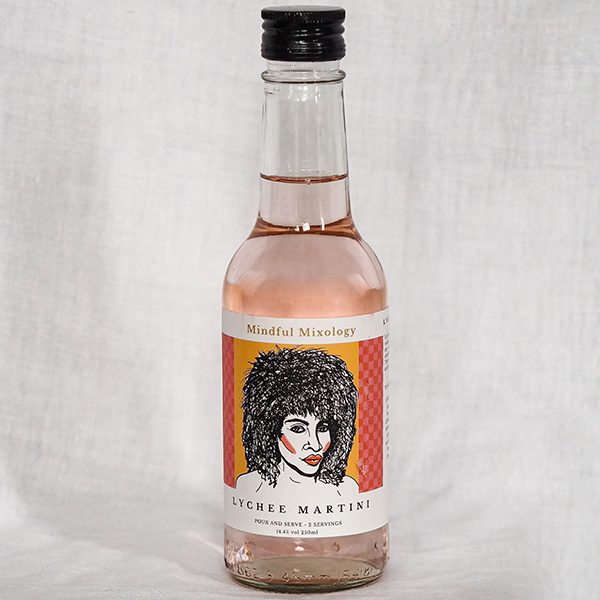 Moth Negroni 14.9%
A small can, but plenty of punchy flavour with its balanced blend of gin, vermouth and amaro herbal liqueur. Clever grown-up stocking filler. £3.90 for 125ml, Tesco; £3.99 for 125ml, Waitrose*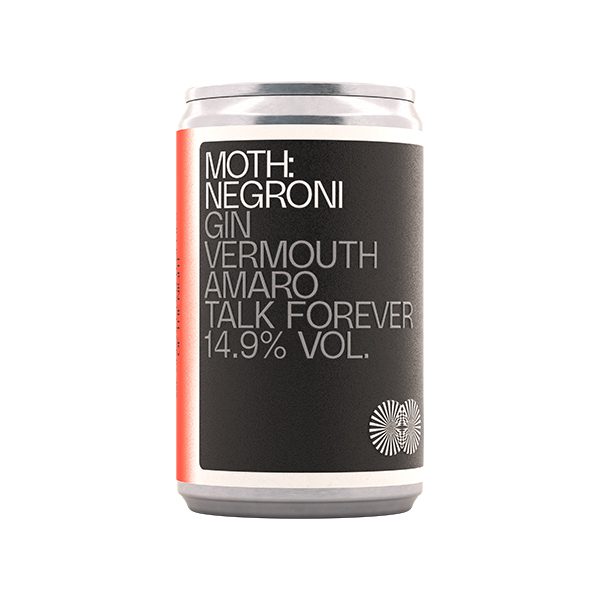 Splash-out spirits
Tappers Darkside Coastal Gin, Merseyside, England 39.6%
From a relatively new family-owned distillery, Darkside has unusual savoury, herbal notes from foraged coastal botanicals including sea beet, red clover and chickweed. There's a powerful juniper finish, and tonic water really brings out the salty iodine. Available from Master of Malt (£28.45 for 70cl).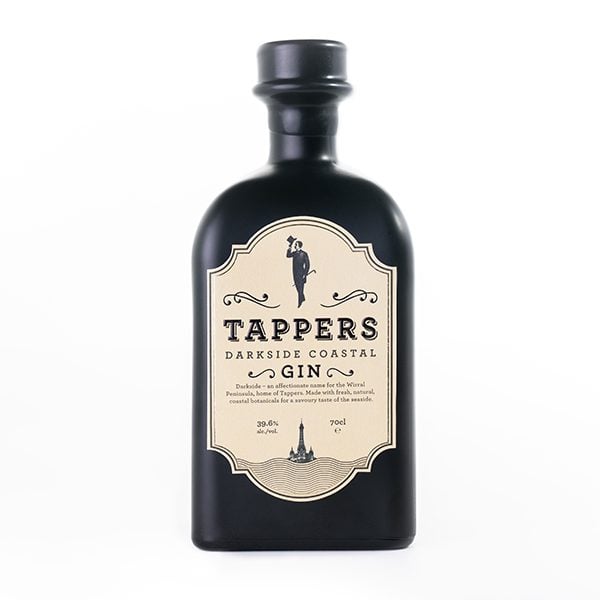 Colwith Farm Aval Dor Christmas Pudding Vodka, Cornwall, England 40%
Cleverly crafted, with flavours of clove, cinnamon and orange peel, but not as sweet as the name implies – finishes fresh and slightly peppery. Serve it neat over ice. Available from Master of Malt (£41.95 for 70cl,), or Colwith Farm Distillery (£29 for 35cl).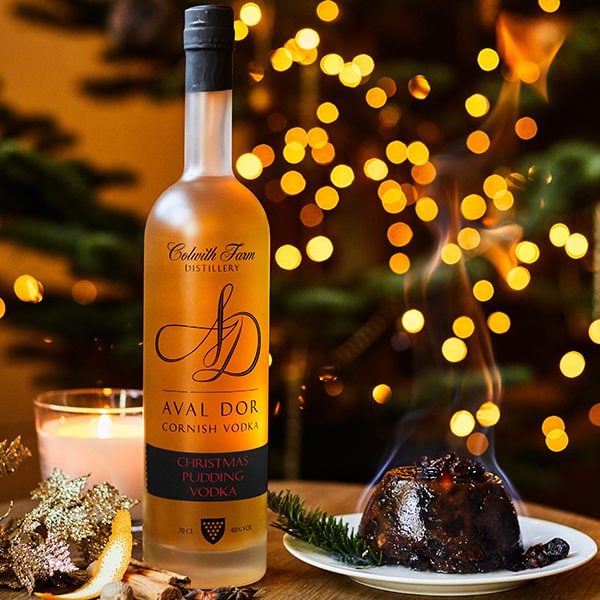 The Best LBV Port 2016, Douro, Portugal 20%
Plums and raisins galore, a dab of dark chocolate and enough body and tannin to take on a cheeseboard. Available from Morrisons (£11.50 for 75cl).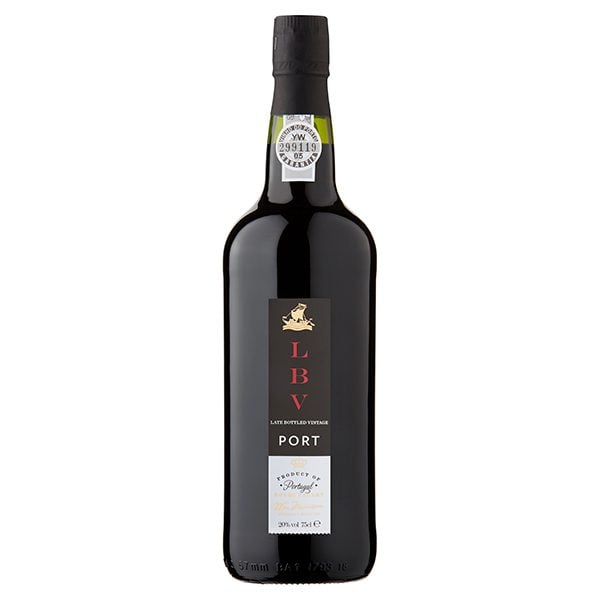 Gonzalez Byass Tio Pepe Fino Sherry, Jerez, Spain
The much-loved pale, dry sherry is on very good form with preserved lemon, green olives and a yeasty character – and this offer is eye-catching. The ultimate aperitif. Widely available; £10.99 for 75cl, down to £8.99 from 30 Nov to 1 Jan, Waitrose.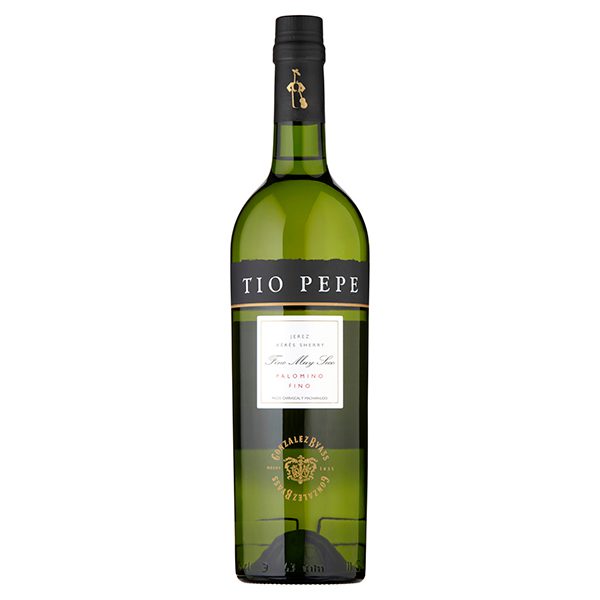 Gattertop Damson Liqueur No.12, Herefordshire, England 23%
Made from farm-grown damsons steeped in vodka for a year, this ruby-hued liqueur is a star – aromatic and juicy, but not too sweet. Sip it with a slice of Cheddar or add sparkling wine for an instant cocktail. Available from Gattertop Drinks (£35 for 70cl), and Master of Malt (£30.74).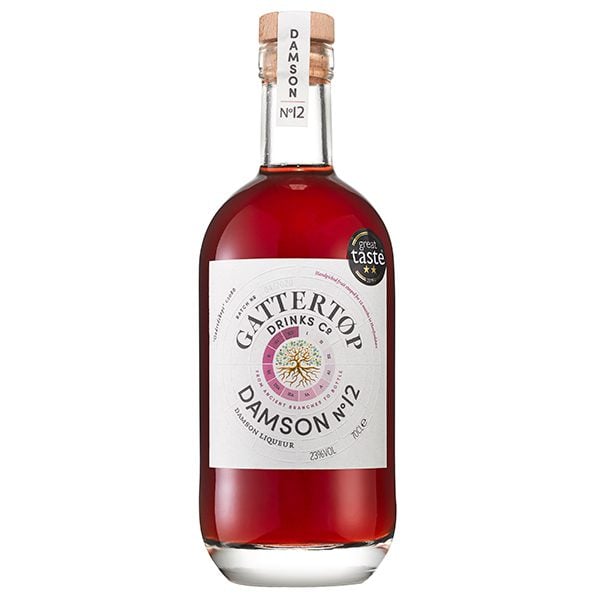 Mount Gay Triple Cask XO Rum, Barbados 43%
Velvet-smooth 'extra old' blended rum aged in whiskey, bourbon and cognac barrels. Rounded, rich and multi-layered – look out for fig, creamy vanilla, wood-spice, demerara and cloves among others. £54.95 for 70cl, drinksdirect.com
Bargain spirits
Waitrose Three Year Old French Brandy 36%
Use it in cocktails, sip neat on the rocks or (of course) splash it over the Christmas pud and set alight. Here's a decent budget buy, mellow with orange peel, butterscotch and wood-spice character. Available from Waitrose (£13.50 for 70cl; £7.25 for 35cl).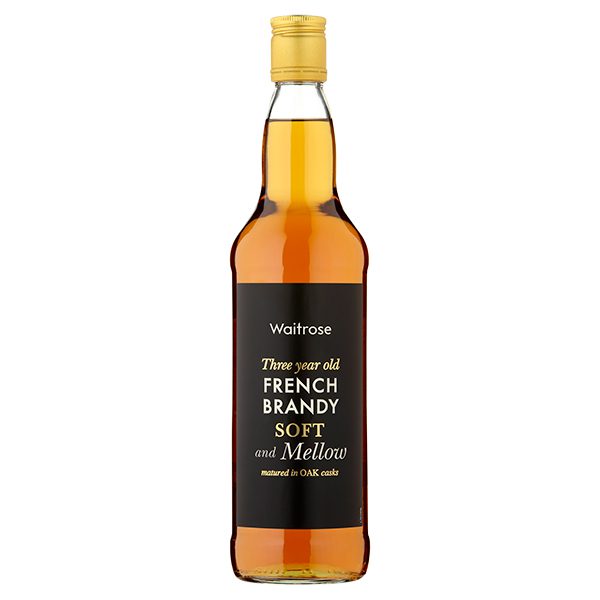 M&S Distilled London Dry Gin, Oldbury, England 40%
Marks & Spencer launched its Distilled range in the autumn and it includes great-value buys. This juniper-led, bold and scented gin with a citrus streak is spot on for gin-based cocktails. Smart bottle, too, so it makes a great present. Available from M&S (£18 for 70cl).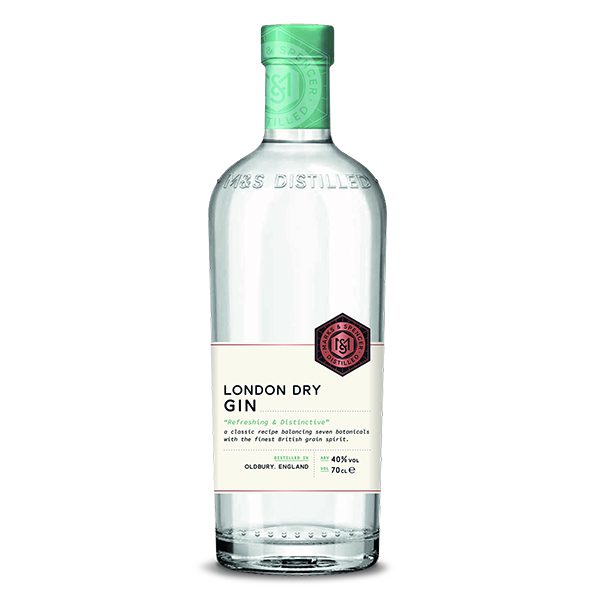 Irresistible 12 Year Old Single Malt Scotch Whisky 40%
The Co-op's own label single malt won a silver medal in the International Wine & Spirit Competition, which at this low price is impressive. It's rich, aromatic and smooth, with prunes and pepper among the nuances. Good offer, too. Available from The Co-op (£26.25, down to £22 from 30 Nov until 3 Jan).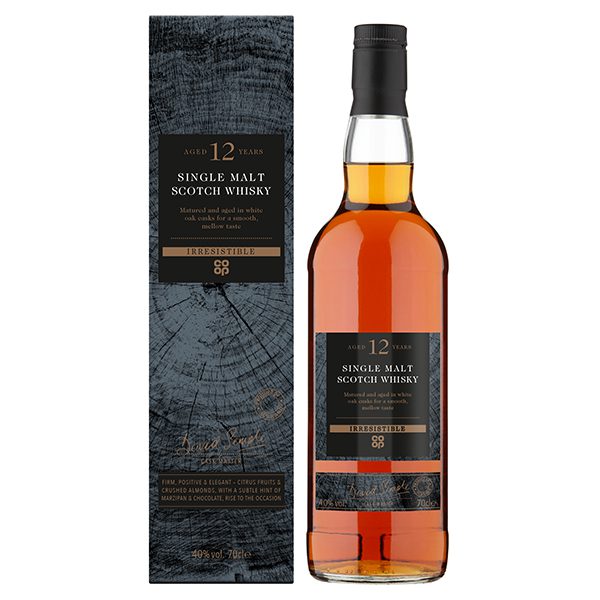 Best red wines for Christmas dinner
Finest Montepulciano d'Abruzzo 2019, Italy 13.5%
Easy-going red with tangy red cherries and a hint of almond. Not oaky or too heavy, so it works with roast turkey. Worthy winner of the International Wine Challenge's Great Value Red Under £8 this year. Available from Tesco (£7).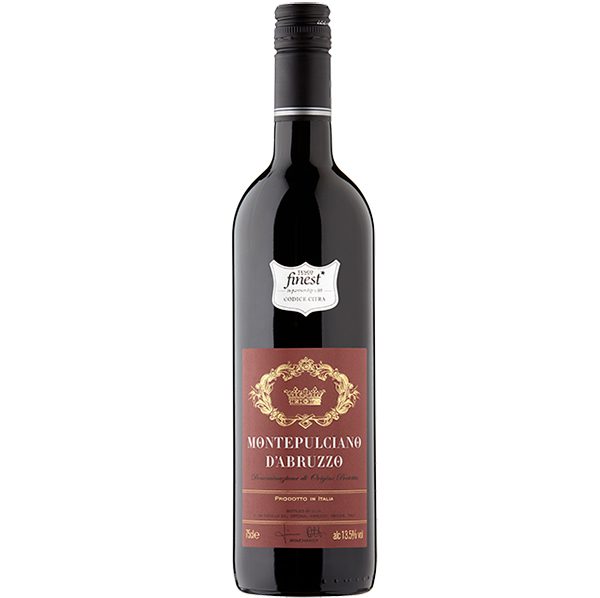 Journey's End Cabernet Franc 2019, Stellenbosch, South Africa 14%
A gem made in the Western Cape from cabernet franc, usually grown in Bordeaux and the Loire Valley. Here it turns out a nicely rounded red full of raspberries and redcurrants, ripe but with an elegant soft finish. Available from Tanners (£16.60).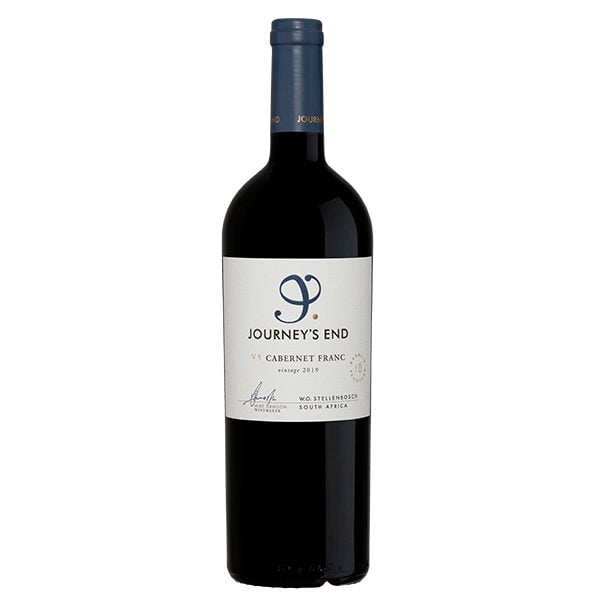 Best white wines for Christmas dinner
Lidl Limestone Coast Chardonnay 2021, Australia 13%
Bright, sunny and full of juicy tropical fruit like mango and pineapple, with just a subtle lick of oak to add a toasty note. Stands up well to a roast bird (and salmon if you're having it). Available from Lidl, £6.49.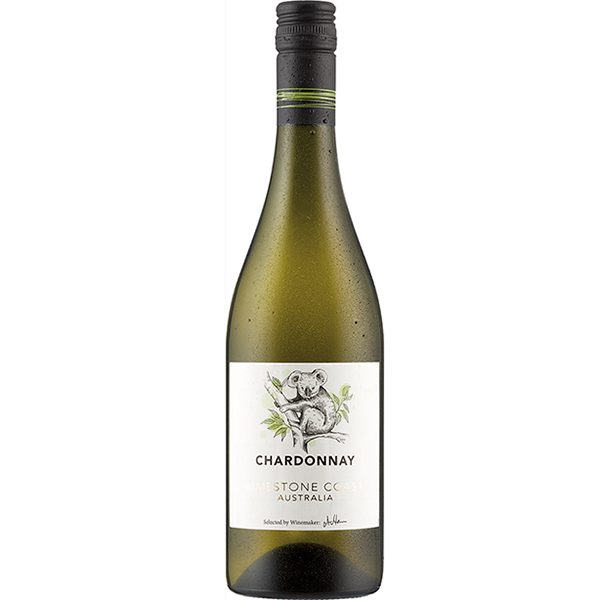 EH Booth & Co White Burgundy,2021, France 13%
Beautifully balanced white Burgundy from the southern Mâcon region, lifted with a citrus streak, but richer and rounded on the finish with a buttery dab. A super choice for roast turkey or chicken. Available from Booths (£12.50).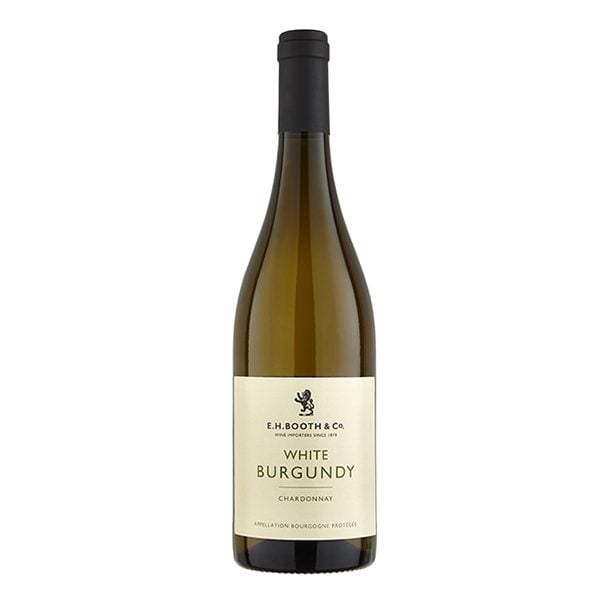 Best soft drinks for Christmas
Nozeco Sparkling NV, France 0.5%
Fresh and peachy no-alch fizz. It's on the sweet side, so best chilled for fruit salads and other light desserts. Available from Morrisons (£3.79 for 75cl).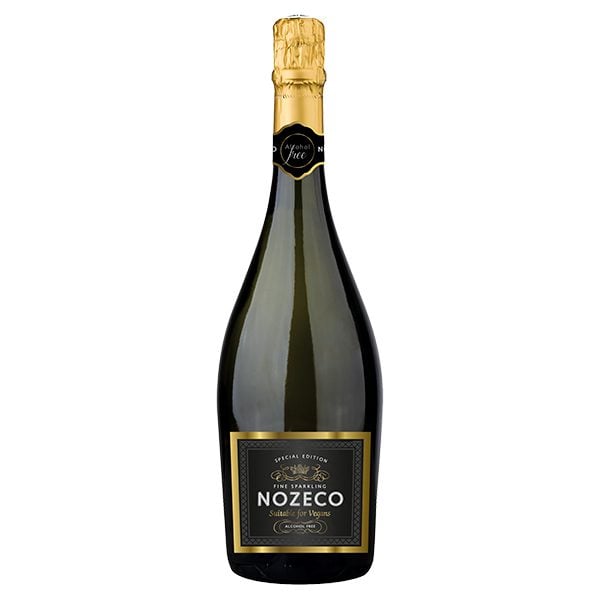 M&S Ginger & Cayenne Pepper Cordial
Pleasantly peppery cordial with natural lemon and ginger flavours. Don't dilute as much as suggested – I went for one part to two or three of water. Available from Ocado (£3 for 500ml).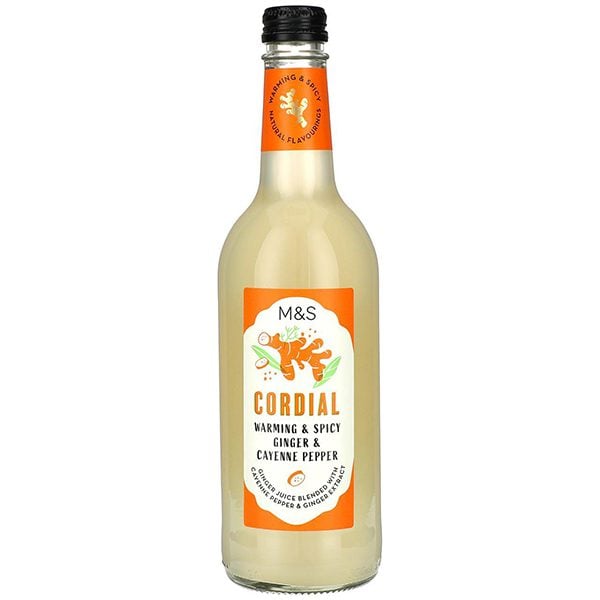 Subscribe to our magazine
Food lovers, treat yourself this Christmas... Enjoy 12 months of magazines for £29.99 – just £2.50 an issue.
Subscribe
Unleash your inner chef
Looking for inspiration? Receive the latest recipes with our newsletter