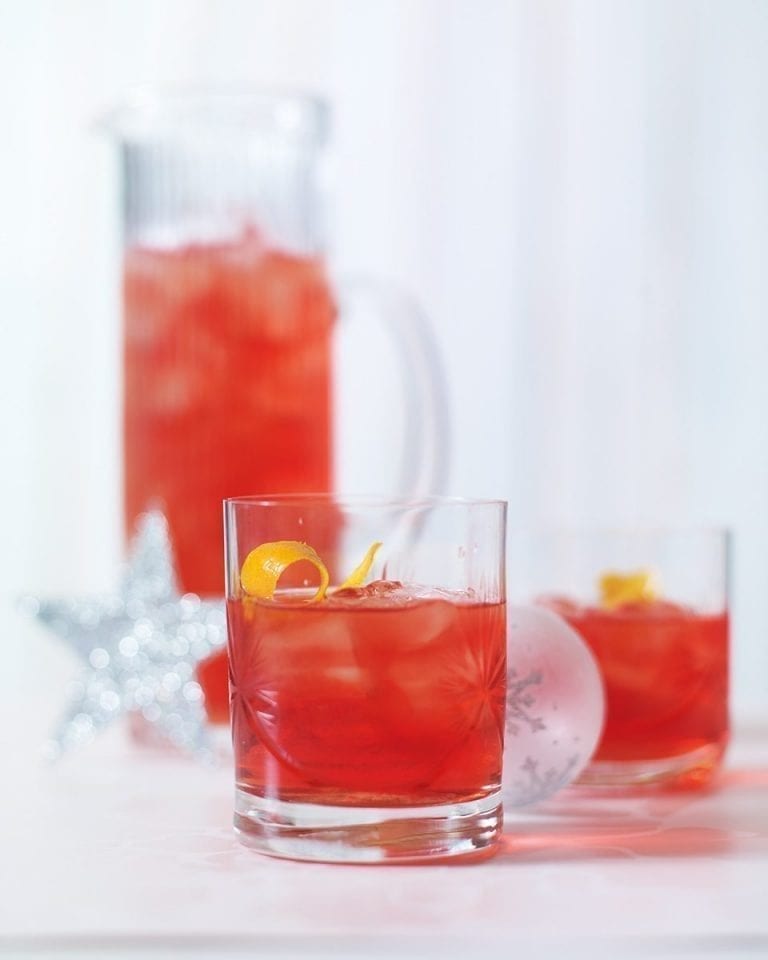 Serves 10

Hands-on time 5 min
This classic Italian cocktail combines gin with sweet and bitter flavours for a festive drink that's perfect for Christmas or New Years Eve celebrations.
Ingredients
300ml gin (Plymouth or Martin Miller's works well)
300ml Campari
300ml sweet vermouth (red is traditional but white is fine)
Pared zest of 2 oranges, thinly sliced, to garnish 
Pared zest of 2 unwaxed limes, thinly sliced, to garnish (optional)
Method
Pour all the liquid ingredients into a large glass jug with ice cubes. Stir with a long spoon, then strain into 10 short glasses with a few ice cubes. Briefly stir, then garnish with a twist of orange (and maybe lime) zest.