A traditional Chinese dinner party menu
We asked Ching-He Huang to give us a training session in how to cook a traditional Chinese feast – and to give an insight into why the ingredients are chosen with such care. Check out her five-course menu for scallops, dumplings, noodles and more.
And if you want even more celebratory recipe inspiration, see 18 of our best recipes to celebrate Chinese New Year. 
What day is Chinese New Year? In 2020 it's on Saturday 25th January, and it's the year of the rat.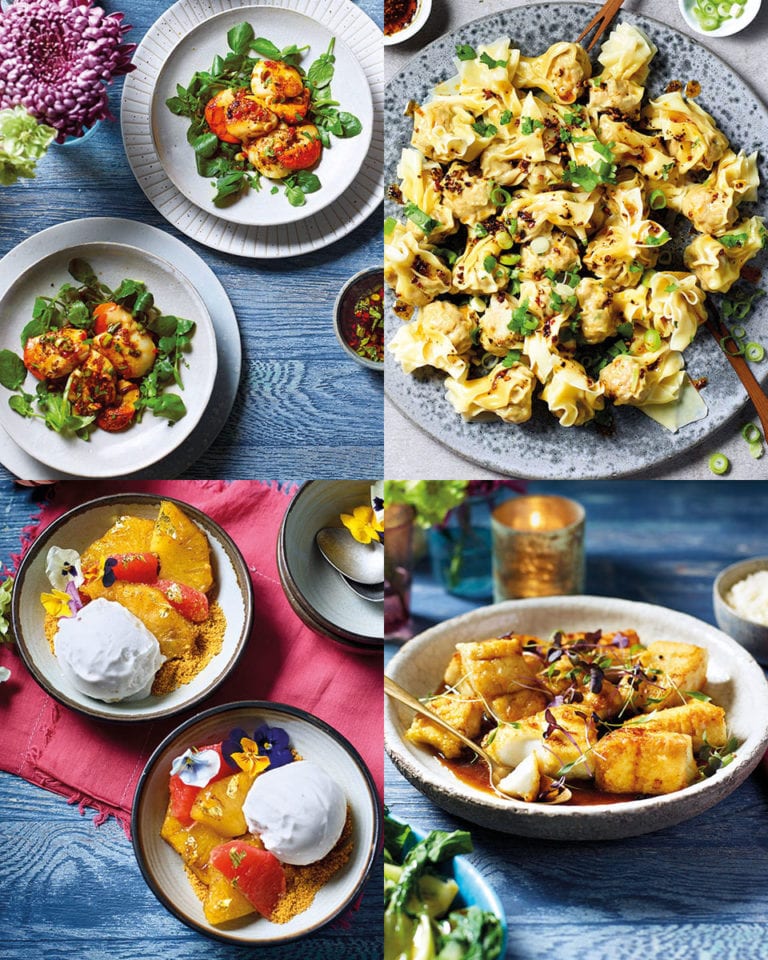 The major recipe components of Ching's Chinese feast have a role and meaning beyond their wonderful taste.
At the beginning of each of these recipes, Ching explains what the ingredients mean and why they're important, particularly during Chinese New Year. Here's her overview of their symbolism:
"If particular ingredients sound like the words for 'prosperity', 'luck', 'wealth' or 'success', then those dishes become symbolic. Red is a symbol of luck and is considered auspicious, so red foods are emblematic of New Year feasting, too – as is the yellow of pineapple, which is a symbol of gold or wealth."
Starter – Wok-fried fragrant scallops
"Scallops are a prized ingredient and their shape resembles a coin, symbolising prosperity. You could serve the scallops in their shells (if you have them). I've dressed them with watercress leaves for an added touch of prosperity (the word for vegetables sounds like the word for wealth)".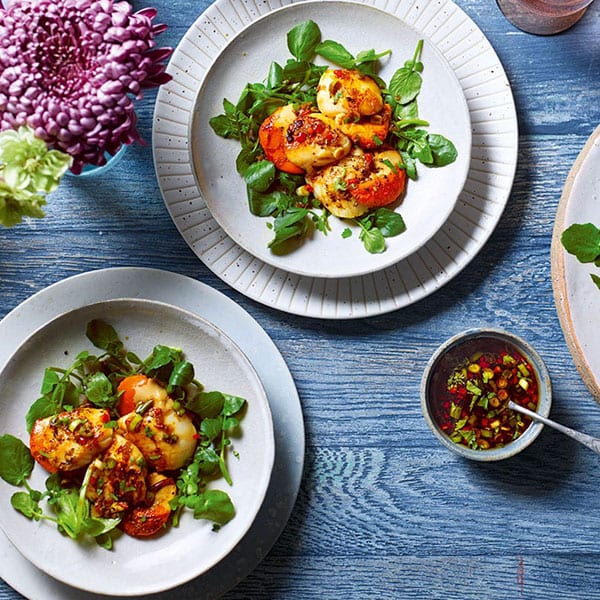 The dumpling course – Pork, celery and water chestnut wontons with ma la chilli oil
"Traditionally, dumplings are served as a symbol of prosperity because their shape resembles an ingot of gold. This year I'm making golden pork wontons, one of my favourites. They're boiled rather than fried and full of crunch. I like to serve them with this 'lucky' red chilli oil".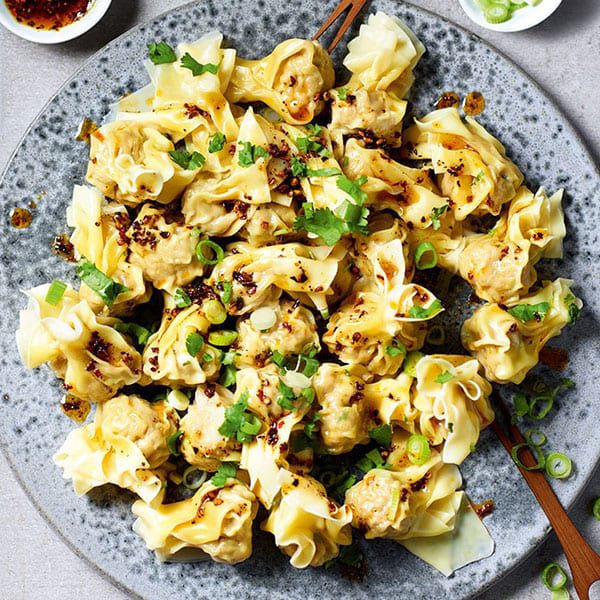 The noodle course – Garlic spinach longevity noodles
"Noodles are a symbol of long life. These 'longevity noodles' are traditionally eaten by Fujian Chinese, dressed in a garlic sesame oil. This is my modern take, served in a garlic spinach sauce and topped with spring onions and sesame seeds."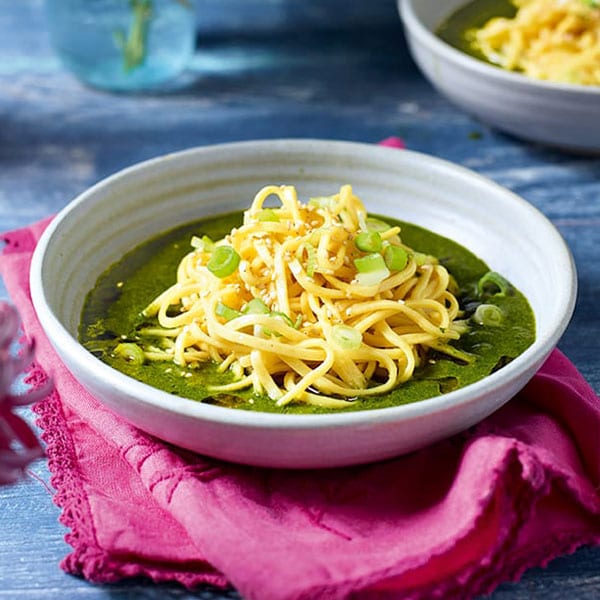 The main course – Sweet and smoky hong sao yu (red-cooked cod)
"Fish is a must on Chinese New Year, and a whole fish symbolises unity and completeness. This is my version of hong sao yu, using tender pieces of cod rather than a whole fish – elegant but easy."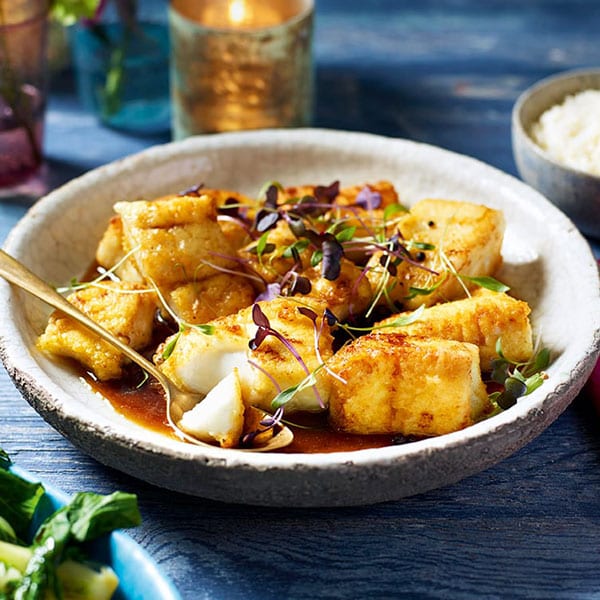 Dessert – Fragrant maple pineapple with coconut ice cream
"This quick and easy dessert will help bring good fortune (as well as sighs of happiness) to your Chinese New Year celebrations. Pineapple and pink grapefruit (or pomelo) are symbols of wealth and prosperity, and a sign of many offspring. Top it off with gold to bring in extra fortune. I've added edible flowers, too, as a nod to the Spring Festival (another name for Chinese New Year)."