Behind the scenes: a peek at the Knepp Estate's new restaurant
The trailblazing Knepp Estate in Sussex is bringing nature conservation from land to plate in a new café and restaurant. Sue Quinn explores the latest chapter in an inspiring environmental story.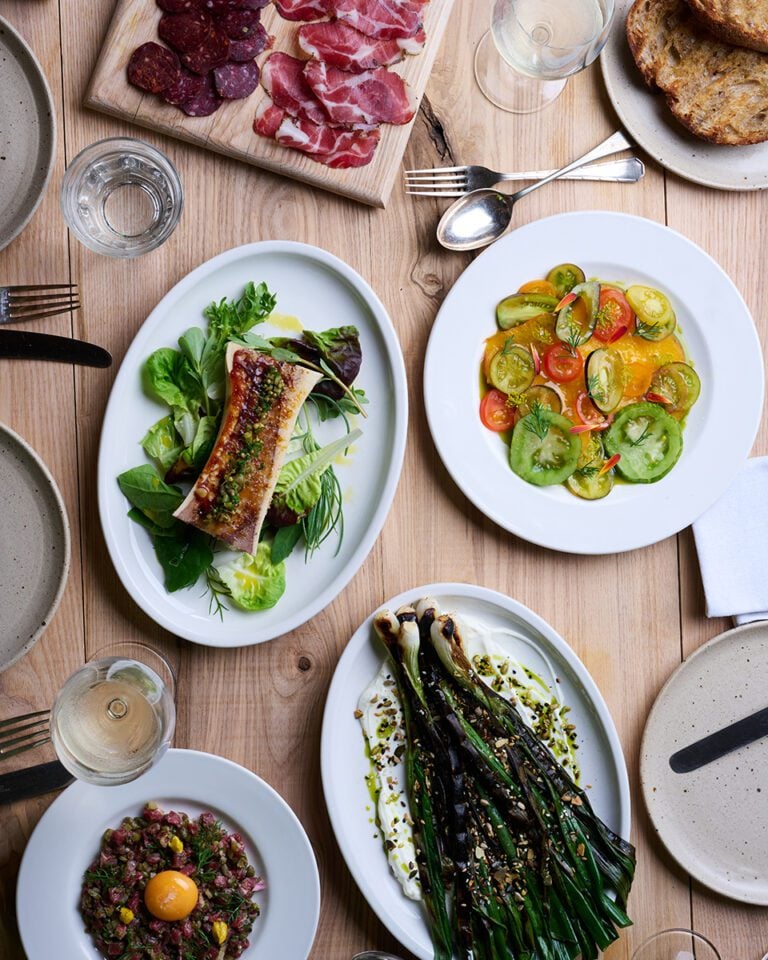 "We believe that eating seasonal food produced using regenerative techniques helps us appreciate how food, land use, biodiversity and climate are intrinsically linked," explains Ned Burrell as he shows me around a freshly restored 18th century barn. "By making choices about what to eat, we can make a real difference to the world around us."
Burrell's passion to protect the environment is written in his DNA and confirmed in this new project. The son of Charlie Burrell and Isabella Tree, founders of the Knepp's pioneering rewilding scheme, Ned is putting his own stamp on a hugely successful family enterprise.
The once-derelict barn we're standing in is home to a new restaurant and café aimed at taking the Knepp Estate's world-famous rewilding project from land to plate. The venture will feed the 50,000 visitors who flock to Knepp each year to see for themselves the extraordinary environmental work that has revived the land.
It all began 20 years ago. After struggling to turn a profit on Knepp's heavy clay soil, Ned's parents made the radical decision to turn the 3,500-acre estate – which has been in the Burrell family since the 18th century – over to nature. Conventional farming ceased, and cattle, pigs, ponies and deer were allowed to wander the landscape freely, their disturbance creating a mosaic of constantly evolving habitats for an array of wildlife.
With nature allowed to lead the way, albeit with careful oversight, this approach – now known as rewilding – has been an astounding success. Endangered species like turtle doves, nightingales and purple emperor butterflies are now flourishing. There are even otters breeding successfully on the estate, as well as nesting white storks, which are native to the British isles but whose numbers have been dwindling dramatically in recent years.
The Wilding Kitchen, as the new restaurant and café is known, serves organic meat sourced from the free-roaming animals, whose numbers must be carefully controlled through culling. Too many animals and the land reverts entirely to grassland; too few and it transforms into deeply shaded woods where little vegetation can thrive.
On offer, too, are foraged ingredients and organic fruit and vegetables grown in the estate's Market Garden, just along from the barn. Visitors can see the gorgeous, neat rows of seasonal produce interspersed with companion plants, such as borage and calendula, which reduce pests and encourage pollinating insects.
Those who come to Knepp for walking, wildlife safaris, glamping or just immersing themselves in nature can expect food that's not only seasonal and sustainable, but also innovative. There are two different spaces within the barn where visitors can eat: at one end, a relaxed café with lighter food options and at the other, a more formal restaurant. Head chef Bradley Adams is applying the same philosophy to both, creating menus that feature sharing plates, many cooked over fire, sourced from regenerative and organic producers across the UK and Europe, and from Knepp itself.
Breakfast might include granola served with yogurt and honey from the estate's hives, as well as Knepp eggs, sausages and charcuterie. Lunch could involve hay-baked carrots served with house-made yogurt and coriander; roasted pointy-headed cabbage and kimchi (fermented veg are a speciality); or charred spring onions with labneh. For guests who order meat dishes such as braised fallow deer shoulder or English longhorn steaks, the chef will explain the role the animal has played on the estate.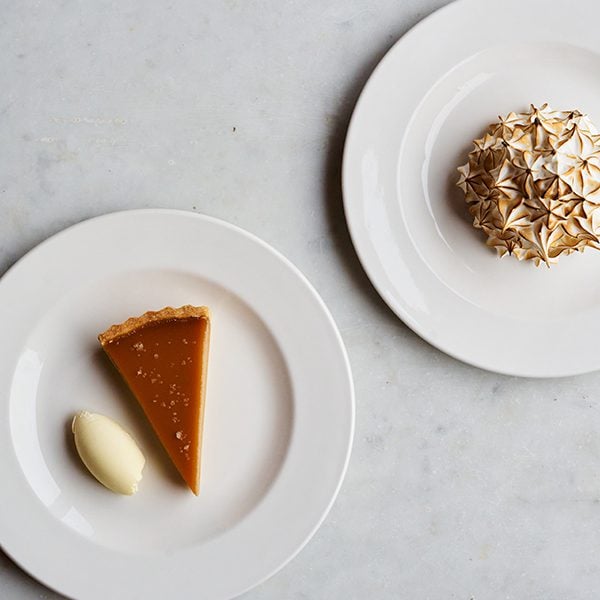 Every detail of the refurbishment of the barn and adjacent courtyard has been thoroughly considered with nature in mind. Stunning chairs and stools, designed by Bill Amberg Studio, use hides from animals on the estate that have been culled. The key to establishing and maintaining the rich and varied habitats at Knepp is to ensure the perfect balance of grazing animals.
The building's design features renewable energy and ground-source heat pumps; in fact, the whole site is water-neutral because rainwater run-off supplies the buildings' facilities.
Wildlife, of course, is welcome and encouraged in and around the barn. There are swallow and bat boxes in the eaves, stork nest platforms on gateposts and mud pools for house martins in the courtyard. Even the angle of the roofs has been adjusted to create ideal nesting spots for birds.
"When people visit the Rewilding Project at Knepp, they see first-hand what can be gained when we make space for nature, " Ned says. "We want the Wilding Kitchen to have the same effect."
Explore more sustainable restaurants, recipes and tips here.
Subscribe to our magazine
Food lovers, treat yourself this Christmas... Enjoy 12 months of magazines for £29.99 – just £2.50 an issue.
Subscribe
Unleash your inner chef
Looking for inspiration? Receive the latest recipes with our newsletter