Christmas food and drink directory
There's no better time than Christmas to support artisan producers and try some new food and drink products. Choose wisely, order from the best and pepper quality, sustainable buys and treats into your Christmas planning. This is by no means a definitive list, but featured in this secret address book are the companies delicious. editorial director Karen Barnes would order from without hesitation.
Karen's top three smoked fish suppliers are mentioned below, but see our full guide to the best home fish delivery services and 5 places to order smoked salmon for Christmas.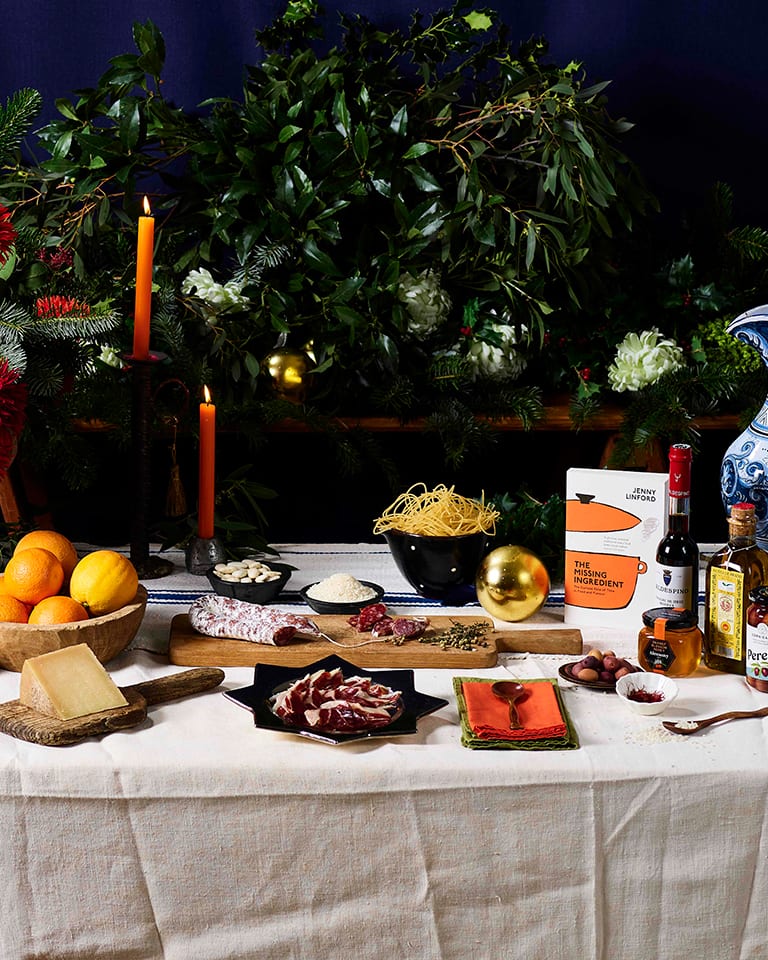 Meat & more
All the suppliers below have the highest sustainability and welfare standards and sell excellent meat boxes. Star items of difference have been highlighted.
Look out for… small, excellent beef wellingtons to serve 4 (if you don't feel up to the challenge of making your own), duck cocktail sausages and ready-to-roast porchetta.
Look out for… Cockerels (about 4kg) as an alternative to the traditional big turkey roast. They also sell the 'weird bits', like bones for stock and offal that can be tricky to come by if you don't have a good butcher near you.
Look out for… just-like-homemade meat pies (mostly for one, but the cheese & pickle pork pie is available for Christmas and serves 4); herb and salted chicken thighs (easy, special); bavette steaks; excellent sausages; ethical wild game.
Look out for… beef from retired dairy cattle. The flavour is deep and complex, enhanced by pronounced fat-marbling – well worth trying. Check out the goat, turkeys and charcuterie, too.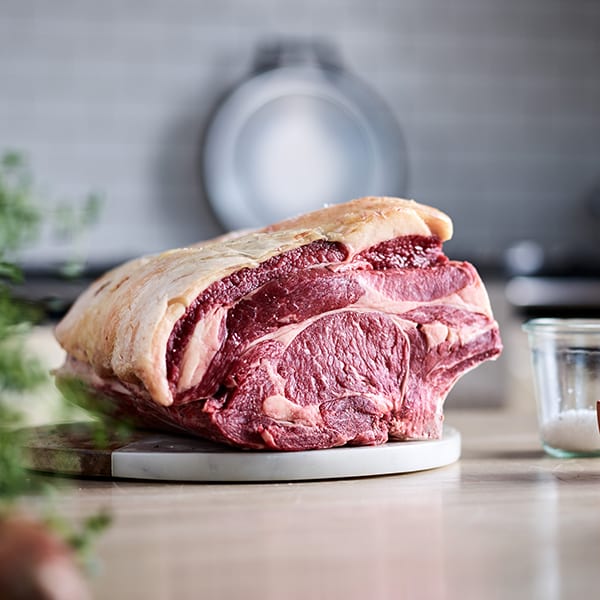 The contents of Flat Iron's Butcher's Box have been carefully put together by Head of Beef, Fred Smith, and hand prepared by in-house butcher, Calum Eades. All the meat is selected from Flat Iron's own herd of cattle in Yorkshire. Each limited-edition box contains a mixture of prime steaks and secondary cuts, burgers and a traditionally prepared hind-quarter roasting joint, a centrepiece worthy of any feast.
Members of the Rare Breeds Survival Trust and the British Pig Association, Primrose Herd demonstrate devotion to all things porcine. From pork joints and charcuterie, to hog's pudding (for which it won a delicious. magazine Produce Award).
Great for their range of game, as well as excellent quality blackface lamb and mutton. You can order online or by telephone and they deliver nationwide.
Turkeys
Turkey is the timeless Christmas centrepiece, not to mention that a glistening roast turkey gives the most versatile leftovers (almost the best bit: those curries… That turkey pie!).  Support British free-range turkey farmers. Here are two go-to free-range producers (order ahead now):
The turkeys come complete with a simple thermometer that pops up when the bird is cooked just-so, reducing the risk of dried-out meat. Look out for… the stuffed breast roast and crown if you don't want a whole bird.
Quality, unadorned turkeys. Look out for… whole stuffed turkeys, breasts and crowns, cockerels, goose and smoked chicken.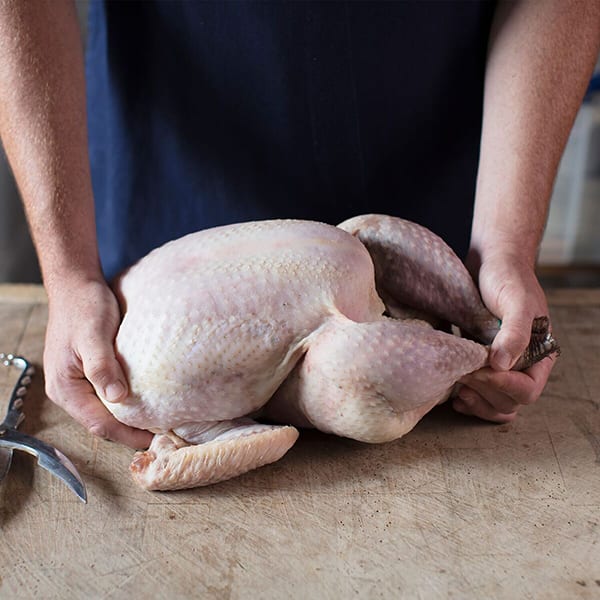 Bakery brilliance
Sadly, Bertinet Bakery mince pies are no longer available by mail order (lucky you if you live near Bath where they're based), but here are our other UK-wide-delivering top picks for sweet treats.
Look out for… outstanding bread boxes and sourdough starters, baking kit, brownies and mince pies. Two of our festive picks: Tiramisu brownies and Christmas sourdough with cranberry and sage. (Yes please!)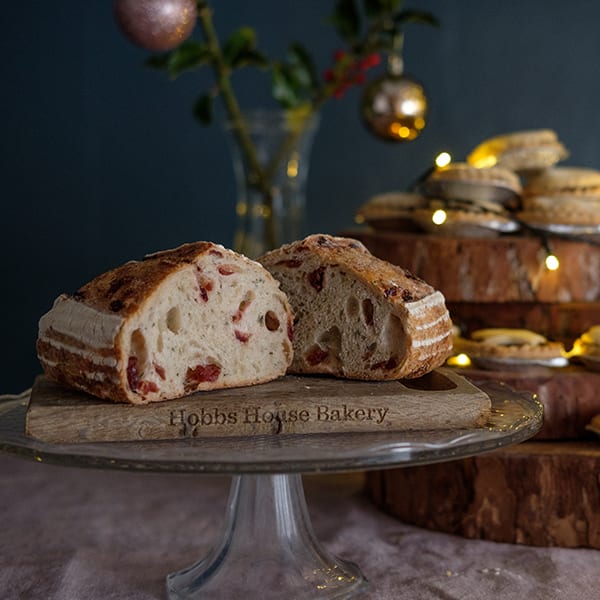 Look out for… mince pies (the ones with frangipane topping are as good cold as they are warm – not often the case), epic chocolate cake and beautifully boxed (gift alert) biscuits, macaroons and fondant fancies – a proper retro revival.
Look out for… brownies (rich, dark, moist), especially the Curly Whirly brownie gift box, plus excellent mince pies (proper pastry yet it stands up to transporting) and special cakes made to order.
Strong all-rounders
Abel & Cole

Bread, meat, fish, veg, cakes, wine, cheese… and planet-friendly household items. They even sell plug-plant herbs in spring/summer. Look out for… hard to know where to begin, but try the caramelised onion and cheddar tart for starters.
Look out for… hampers, veg boxes, baked goods, cheese and more. They sell uber-chic linens and tableware, too. All good for gifting.
Dukeshill has turned the hamper into an art form – its top-of-the-line Truly Magnificent hamper is filled with 39 premium items. A luxury Christmas grocery shop with (sleigh) bells on. Look out for… hams, cheeses, chocolates and puddings, and all sorts of treats for the pantry.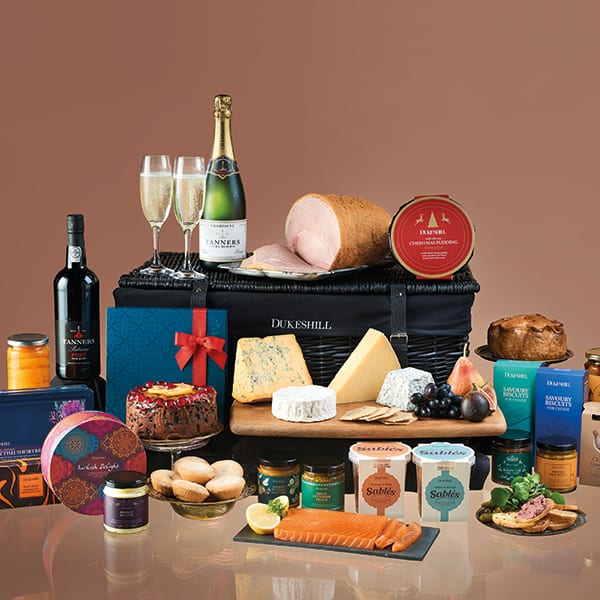 It started with all-organic veg boxes. Now they sell dairy, eggs, bread, fish and meat too.
Award-winning food hall in Kent with 170 years of history. Boy, is it worth a visit, but if you're nowhere nearby, this is the next best thing. Look out for… hampers, wine boxes, gin-tasting boxes, meat and more by mail order (gift alert).
Say cheese…
Courtyard Dairy

Award-winning cheese shop of dreams in the Yorkshire Dales, with a broad and impressive range. Well worth a detour to if you're in the area, but (joy) they deliver, too.
Paxton & Whitfield

The flagship store in London's Jermyn Street is like stepping back in time – a treasure trove of cheese, all of which can be delivered. Look out for… cheese plates, knives and camembert bakers, too.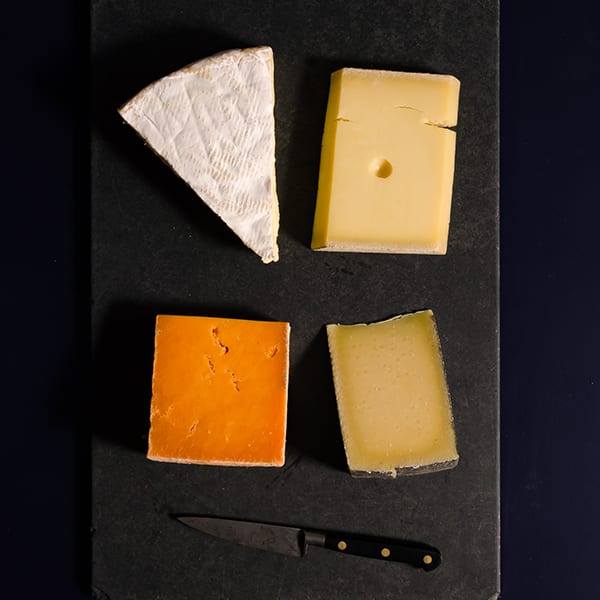 Neal's Yard Dairy

Exclusively British and Irish cheeses, with the exception of parmesan – and they do gift subscription boxes.
Cheers! 
The Whisky Exchange

If you haven't discovered The Whisky Exchange, the lead-up to Christmas is the time – both for home and for gifts. Yes, of course the whisky selection is outstanding, but they also sell a broad range of other spirits, as well as wine, champagne and ready-mixed cocktails. Every bottle has a star rating and reviews, and prices are competitive.
Or check out our list of the best bottles to buy this Christmas.
For nibbles and more…
Brindisa

The purveyor of fine Spanish foods sells hampers with an Iberian flavour (think Torres black truffle crisps and hand-carved Iberico ham). Look our for… gordal pitted olives or pitted manzanilla olives (the smaller ones) and a 'cocktail mix' of olives and pickles. Their Spanish cheeses, top ingredients in jars and tins (oils, fine tuna, artichokes…) and cured meats are all excellent too.
British charcuterie
There's so much good stuff being made right here in the UK – three cheers for that. Here are my three favourites, all award winning:
…And for smoked fish
My go-to top three:
Chalkstream sells wonderful, softly smoked English trout – a change from the traditional Christmas-treat smoked salmon.
Wright Brothers for smoked salmon and festive shellfish of outstanding freshness and quality.
And of course Forman & Son, winner of a previous delicious. Produce Award, for its smoked salmon and sashimi-like royal fillet.
Subscribe to our magazine
Subscribe to delicious. magazine for HALF PRICE
Subscribe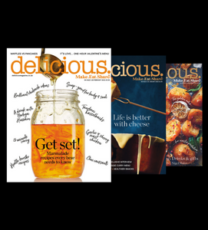 Join our newsletter
Packed with menu ideas, recipes, latest competitions and more...