Cookbook road test: BIY: Bake it Yourself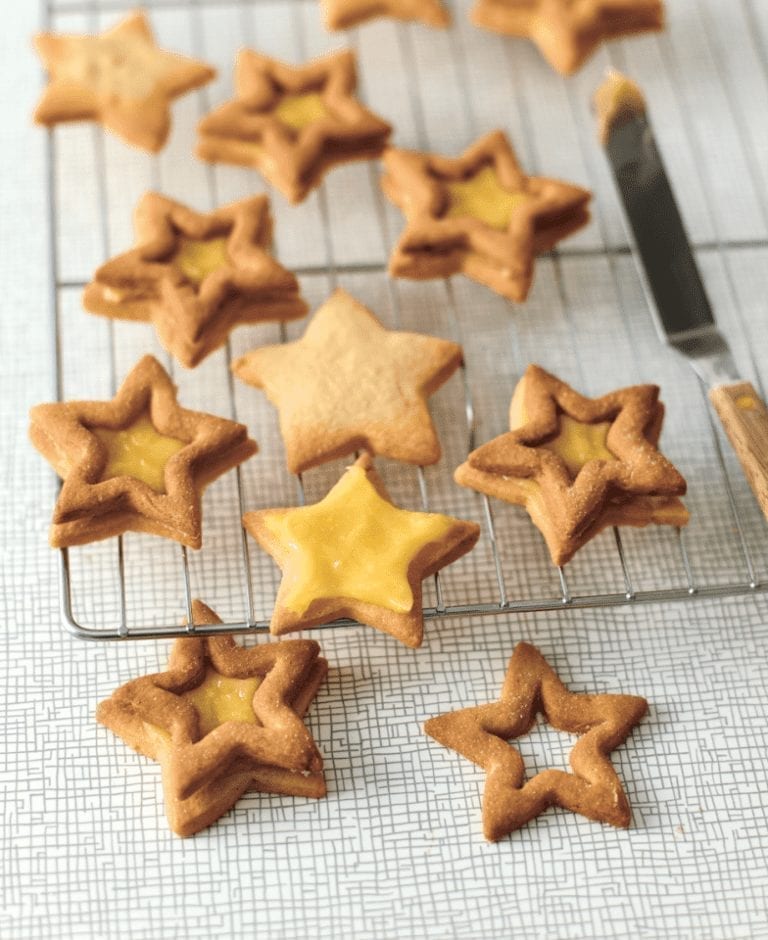 Builder-turned-baker, The Great British Bake Off's craftsman of cookies, the man with the pencil behind his ear — have you guessed who I'm talking about yet? Richard Burr is burrimming with so many recipes, he wrote a cookbook. Out on shelves  now, the book, BIY: Bake it Yourself, is packed with more than 80 recipes and creatively themed to make you feel like you're building a recipe rather than following one.
Every recipe in the book comes with a little anecdote from the brawny baker — stories of his childhood, a nod to his sea-fishing hobby or a recount of a day spent lavender picking. The book is broken down by chapter, 12 to be exact, then by levels, one through three, and rounded off with an impressive star bake challenge meant to put your skills to the test.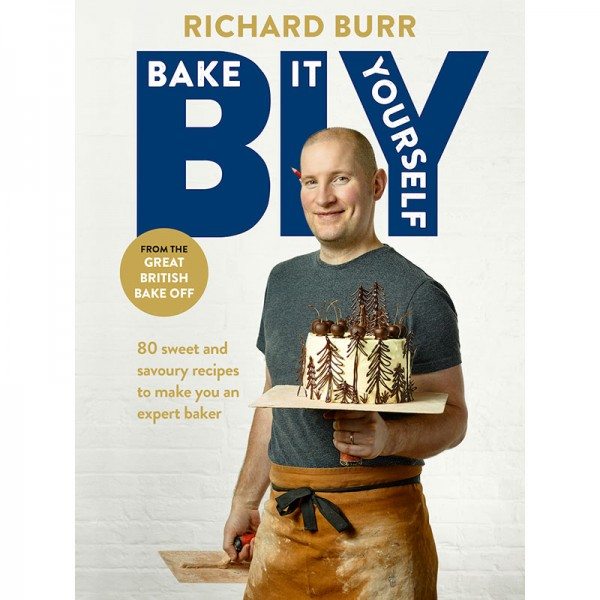 The recipes also include a list of the essential 'toolkit' items — think food processor and palette knife. The book focuses on baking, and takes in sweet and savoury baked goods including breads, biscuits, macaroons and good ol' pork pie.
I decided to cook a 'level two' recipe of lemon curd sandwich biscuits. The recipe starts out with a little story about how Richard's mum used to make lemon curd one weekend every year, and how he'd always swipe a jar and eat it with a spoon. Sounded like something I could get on board with.
The recipe itself is fairly straightforward. It includes specific instructions for combining ingredients and rolling out the dough, with some bonus tips including how to get your butter to room temperature quickly. I always forget to take my butter out of the fridge long enough for it to come to room temperature, so it's a welcome tip indeed.
For this recipe I had the option to use pre-made lemon curd or make my own. I decided to make my own. The problem was, I'd never done it before and the instructions were vague. "Whisk until it noticeably starts to thicken," is what the recipe said and, at that point, I was supposed to take the curd off the stove. I was in a bit of a panic – how long should it take until it's thickened? A minute? Ten minutes? And how thick is the proper thickness? These are the questions I wish had been answered.
Other than that little hiccup, the recipe was smooth sailing and the lemon curd came out zesty and delicious. The cookies had a lemon kick with a good crunch to their texture. You can find the recipe here and a step-by-step on how to make the biscuits below.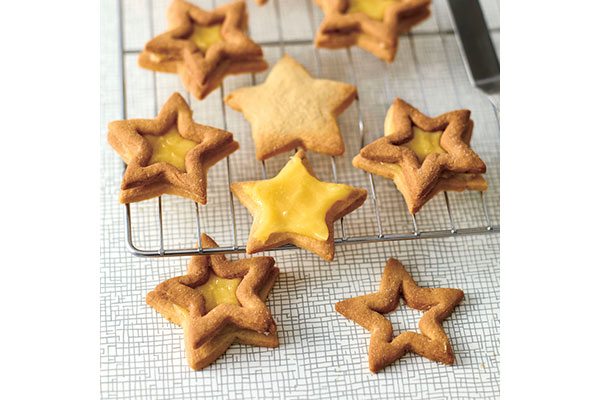 Photo credit: Chris Terry
Here's the full recipe: lemon curd sandwich biscuits
And here's how you make them…
For the lemon curd:
1. To make the curd, put the butter, sugar, zest and juice into a saucepan, then set over a low heat. Stir a little to help the sugar dissolve. Before all the butter has melted, take 1 tbsp of the citrusy mixture and mix in a cup with the cornflour. Pour the beaten eggs and cornflour into the pan and gently whisk until the curd noticeably starts to thicken. (If making lime curd, you might want to add a little food colour now, for the 'traffic light' effect.)
2. As soon as the mixture thickens, pour into a bowl, cover and put in the fridge. Don't worry if it looks a bit thin; it will thicken as it cools.
For the biscuits:
1. Beat the butter and sugar in a bowl with an electric whisk until light-coloured and smooth. (If the butter is not at room temperature, chop it up, put into a jug of tepid water for 10 minutes to soften up, then drain off the water.) Add the egg, vanilla bean paste and lemon zest, then continue to beat until fully incorporated (you will need to scrape down the sides of the bowl).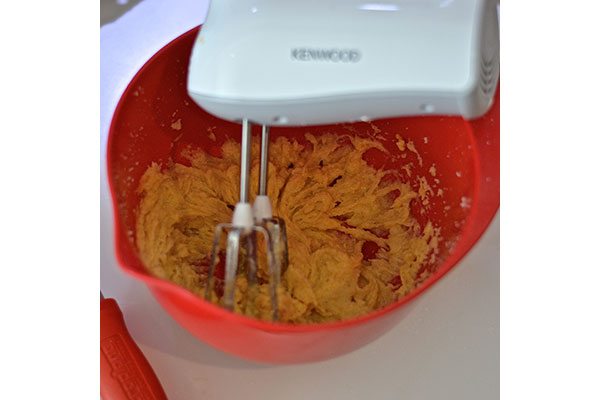 2. Sift the flour into the mixture and gently mix it in with a wooden spoon until fully combined, then shape into a ball by hand.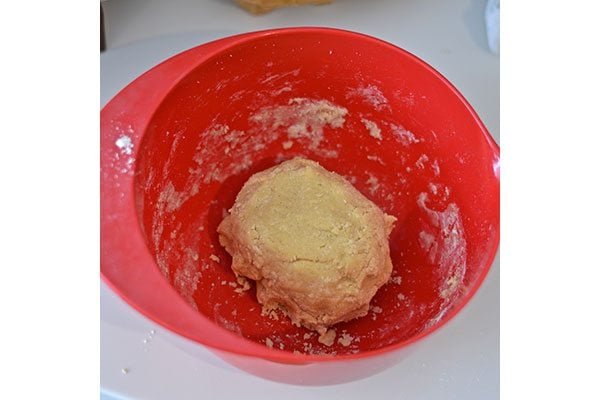 3. Roll out on to a floured sheet of baking paper to around 5mm thick. Slide the paper onto a baking sheet or tray and put it into the fridge for 10 minutes to firm up.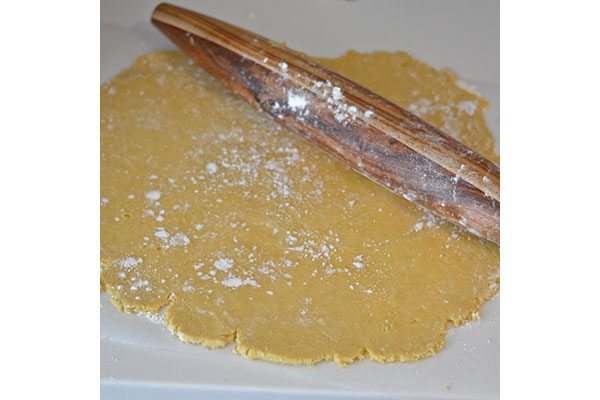 4. Remove from the fridge and press out your biscuit shapes using a 6cm cutter. You will need 12 bases and 12 tops with holes cut out of them using the 2cm cutters. Combine the offcuts and re-roll them on a floured work surface. Try to be fairly quick doing this, as the mixture will warm up and get sticky. (If it does, just pop it back in the fridge to firm up again.)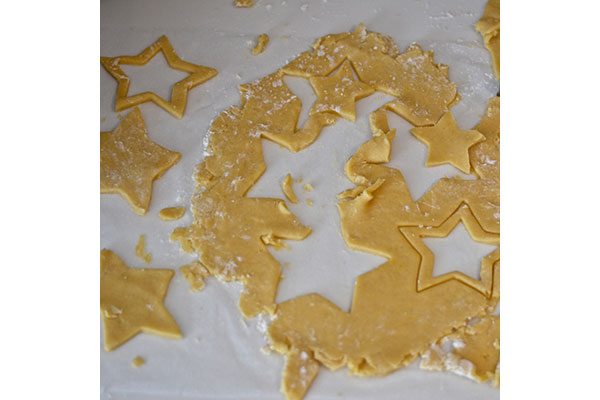 5. Arrange the shapes on 2 baking sheets or trays lined with baking parchment and cool in the fridge for another 20 minutes.
6. Preheat the oven to 190℃/fan 170℃/gas 5 and bake the biscuits for 7 minutes, then take both trays out. Sprinkle the 'top' biscuits (the ones with the holes) with caster sugar, then return both trays to the oven and cook for a further 5 minutes or until golden brown. Take out and transfer to a cooling rack with a palette knife. Allow to cool fully.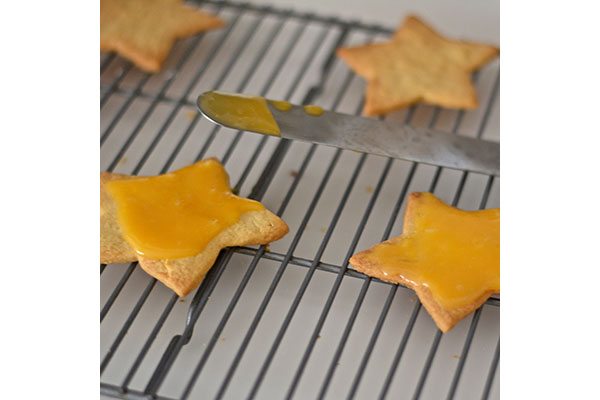 7. Assemble by spreading the lemon curd on the bottom biscuits and sandwiching the tops.
The finished product!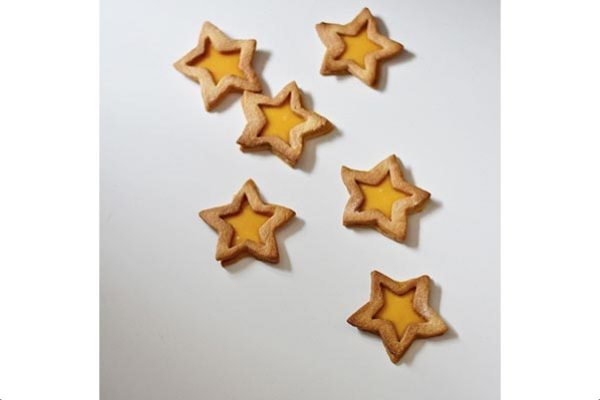 Richard's top tip: "These lemon vanilla biscuits are great with or without lemon curd in the middle. Sometimes I like to swap a lime into the biscuit mixture, or into the curd, but remember that 1 lemon usually equates to about 11⁄2 limes. Citrus curds are always good to make and store for a few weeks in sterilised jars in the fridge… if they last that long. You can also replace the curd with thick blueberry jam for a really good combo."
Here's the complete lemon curd sandwich biscuit recipe.
Richard Burr's BIY: Bake it Yourself. Published by Quadrille Publishing Limited.
Subscribe to our magazine
Subscribe to delicious. magazine for HALF PRICE
Subscribe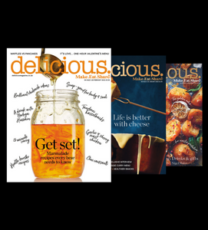 Join our newsletter
Packed with menu ideas, recipes, latest competitions and more...