Cookbook road test: The Cardamom Trail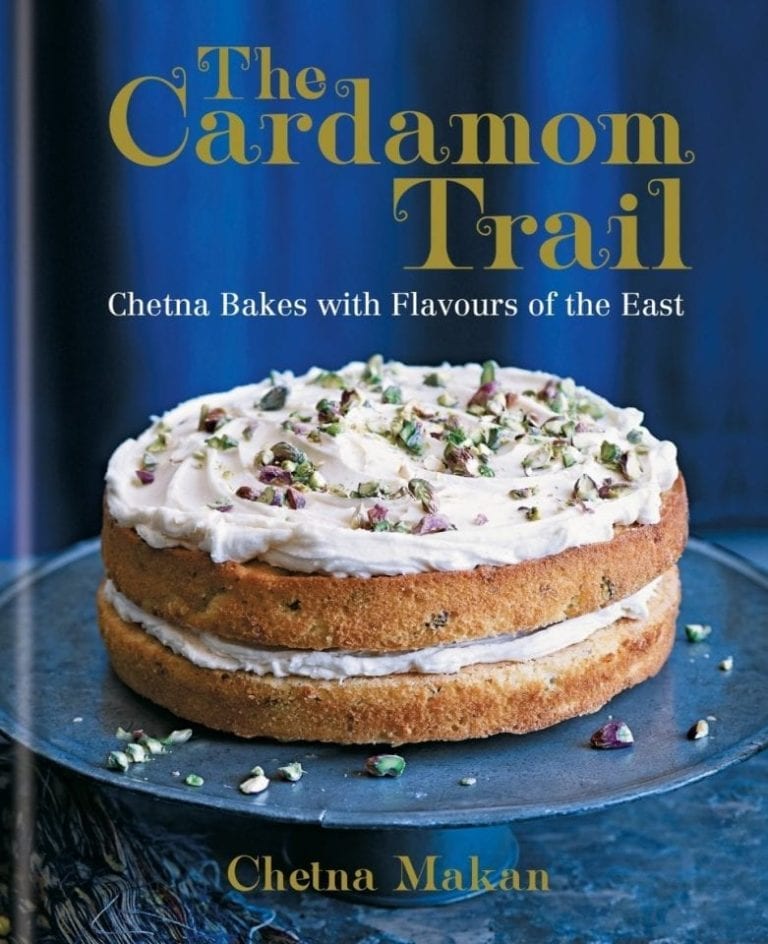 Chetna Makan, semi-finalist of 2014's Great British Bakeoff, is looking to blaze some more foodie trails, but this time, with her newly-released cookbook: The Cardamom Trail.
Chetna sought to capture her food memories and culinary journey with this book. The colourful pages are brimming with spice-inspired recipes that have all been a part of Chetna's life at some point or another. The book features a slew of Brit-favourites remade with spiced flair; rose mint and white chocolate cheesecake, carrot and banana spiced cake and a chocolate mousse cake with a kick of chilli –  these are just a few of the transformed classics that have taken on a sexier and more sophisticated style with the addition of a few spices.
And it's not just fabulous cakes in the book, Chetna shares recipes for pies, tarts (both savoury and sweet), breads and small savoury bites. Strewn throughout the 240-pages are two-page explanations for 11 of the main spices used in the book. From star anise to fenugreek seeds, Chetna walks us through the origin of said spice, how it's used and how it brings her recipes to life.
The recipes in the book are straightforward and written with clear instructions including a few introduction sentences from Chetna. The only downside is that the estimated time to prepare, make or cook the recipes are not provided. So, if you're looking for something ready in under an hour, you'll have to poke around a bit and read through some recipes. The accompanying photographs are vibrant and thoughtfully-styled though – they'll surely help you narrow down what you'd like to make.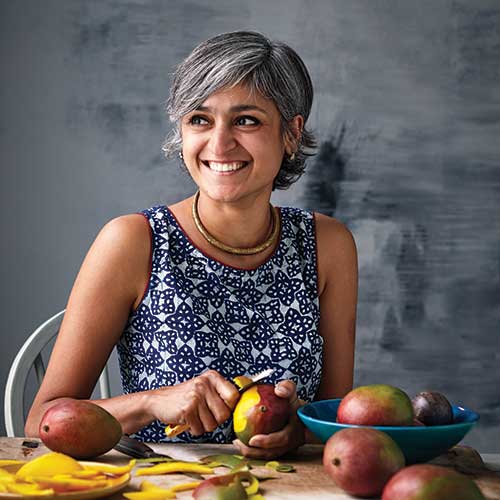 I chose to make the coriander chicken parcels for this road test. The recipe list is a tad lengthy at first glance but it's mostly composed of spices, you might have in your store cupboard, that are thrown in and mixed with the chicken filling. The instructions are clear and the process is easy. It goes something like this: Toast the coriander seeds then lightly crush. Fry the fenugreek seeds, add onion and fry, add chicken and the remaining spices and cream.
At this point your kitchen will smell ah-mazing and you may find yourself snacking on the cooked chicken mixture which I would highly encourage –it's that good.
The only hiccup I encountered was this next part. I rolled the pastry out to the specified length and width then divided the pastry into rectangles. I was then meant to fold the rectangle in half to create those lovely triangles you see above. Squares certainly turn into triangles quite easily but this rectangle wasn't going to have it.
So half way through I decided to fold them over from short side to short side to make smaller rectangles and guess what? They tasted just as good as the triangles. The parcels were packed with amazing flavour and were lovely served on their own but next time I'd serve them with a dipping sauce like this yogurt and herb dip.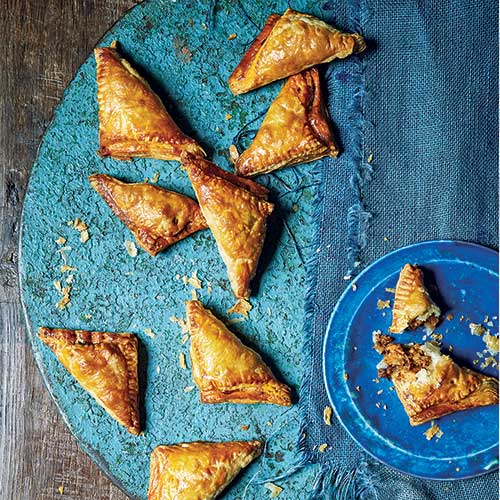 Find Chetna's recipe for coriander chicken parcels here. You may fancy some dessert after these savoury bites, so pick up a copy of our April issue where you'll find Chetna's pistachio, cardamom and white chocolate cake.
Subscribe to our magazine
Subscribe to delicious. magazine for HALF PRICE
Subscribe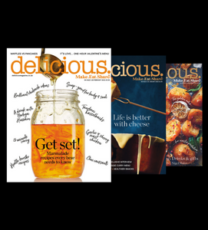 Join our newsletter
Packed with menu ideas, recipes, latest competitions and more...