Deep-frying: the 8 secrets every cook should know
It's not necessarily unhealthy when it's done properly. Deep-frying's bad reputation comes from the mistaken idea that it soaks the food in oil.
By John Campbell, owner and founder of The Woodspeen cookery school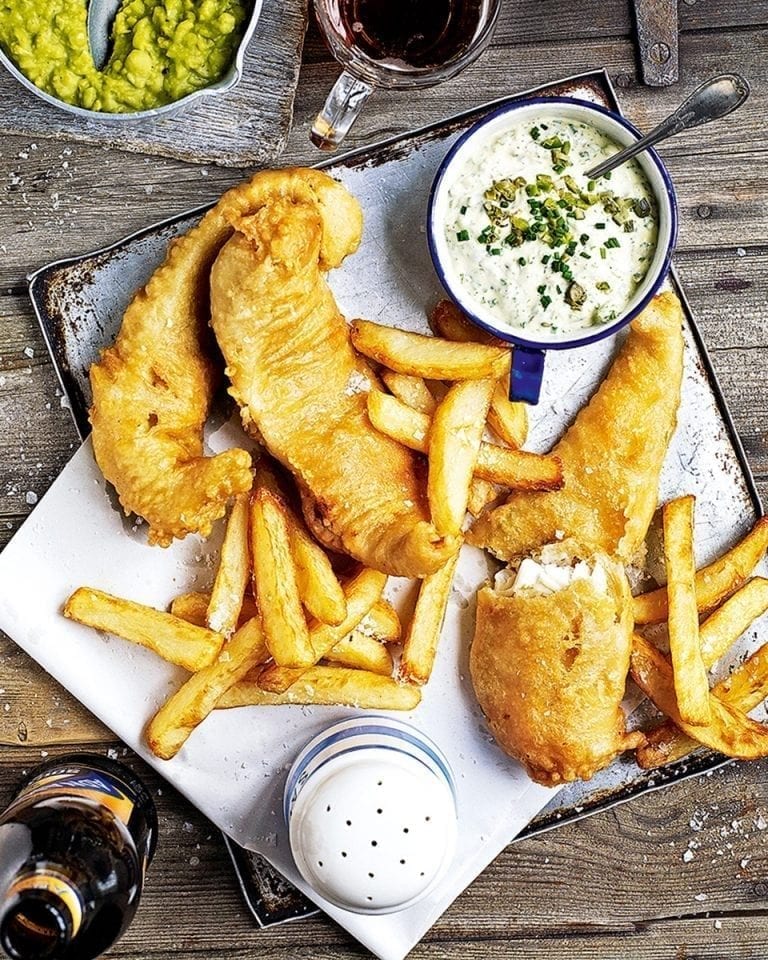 The high temperatures used for deep-frying create steam that is forced out of the food during cooking, driving oil away from the surface of the food and sealing it in a crisp, protective coating. Once the food is cooked, there's only a thin coat of oil on the surface, most of which can be removed by draining on kitchen paper. These tips will help you get the best results every time.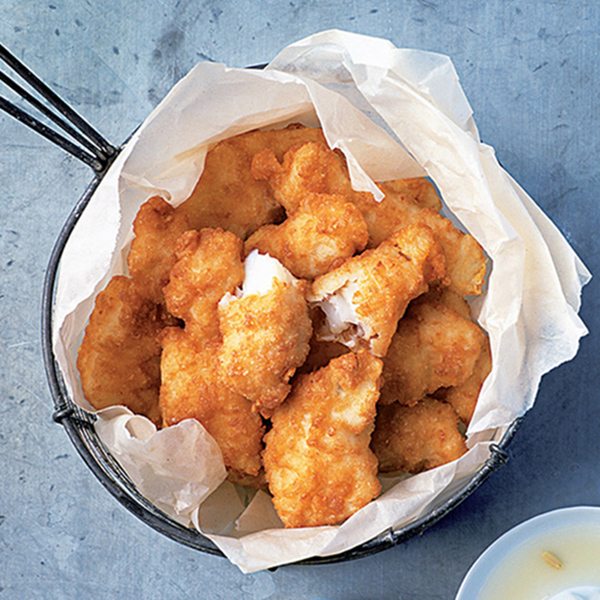 1. Use the right equipment
A deep fryer is the easiest option as it regulates the cooking temperature for you. As an alternative use a heavy-based saucepan, with a deep-frying basket (or use a large metal slotted spoon) for removing the food once it's cooked. Use a digital probe thermometer (one that will withstand high temperatures) to accurately test the temperature and have a metal tray or bowl lined with kitchen paper on hand for draining the food after frying. 
2. Be careful
Never fill a saucepan more than two-thirds full with oil or it might bubble over when the food is added and the oil could catch fire.
3. Choose the right oil
Peanut (groundnut), olive and rapeseed are all good. Only use oils that are pressed rather than chemically extracted. They're neutral in flavour and won't overpower the food.
4. Get the temperature right
Most deep-frying requires a temperature of 175-180°C, so the food cooks and browns without burning. If you're using a saucepan, use a digital probe to test the temperature. (If you don't have a thermometer you're at the right temperature when a small cube of bread turns brown in 30-40 seconds.)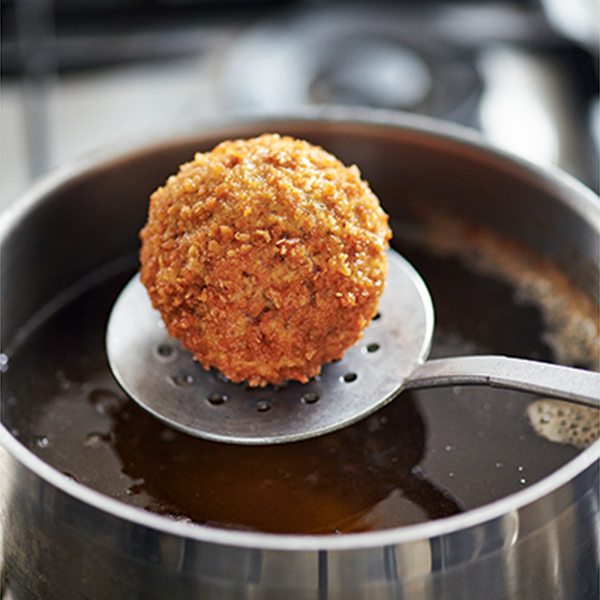 5. Fry food in small batches
Crowding the fryer or pan risks lowering the temperature of the oil too much. Below 100°C, food will start to absorb oil quickly and be greasy to eat. Below 130°C, it will brown more slowly, so the food will overcook by the time the coating has browned.
6. Drain well
As soon as the food is removed from the fryer, drain it on absorbent kitchen paper to remove any excess oil that might otherwise make it feel greasy.
7. Season food quickly after frying
Add salt and/or lemon/vinegar as soon as it comes out of the frying basket. Salt sticks to the thin layer of oil on the surface and creates an even coating, while lemon/vinegar is absorbed into the coating quickly so it remains crisp.
8. Strain the oil
When you've finished frying, leave the oil to cool, then strain through a fine mesh sieve or muslin to remove any sediment before reuse – otherwise the flavour of the oil will be tainted. Warm temperatures and sunlight will also turn it bad (it will smell off or stale), so keep it in the fridge in a sealed container. You should get up to four cooking sessions from your oil if you treat it right.
The Woodspeen is in Newbury, West Berkshire. John is author of several cookery manuals and has appeared on BBC's Saturday Kitchen and MasterChef.
Subscribe to our magazine
Subscribe to delicious. magazine for HALF PRICE
Subscribe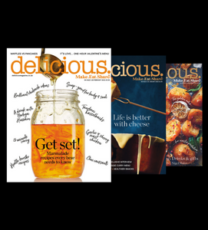 Join our newsletter
Packed with menu ideas, recipes, latest competitions and more...