Where to eat in Megève, France
Tucked away in south-eastern France is Megève – an Alpine town that's known for skiing. But there's something louder than the sound of skis carving the snow these days – the sound of bubbling reblochon cheese. It's everywhere.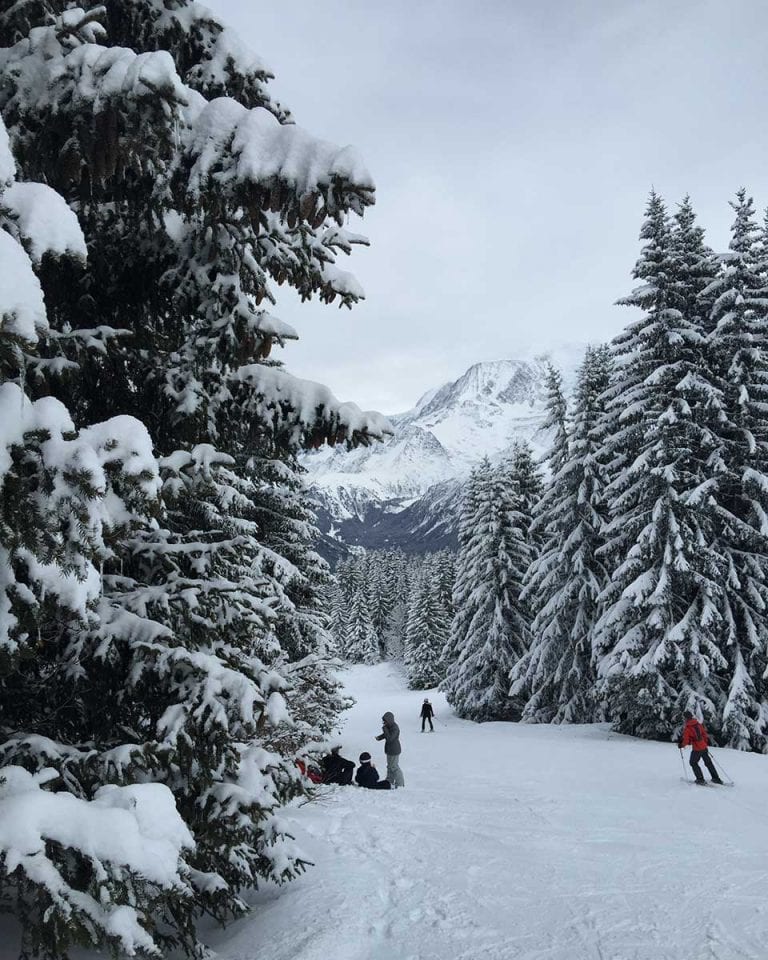 The iconic cheese of the region is mild and nutty with a semi-soft texture – it's I-want-to-eat-it-all-the-time good. Each morning the hotel had a spread of it on the breakfast buffet. At lunch the mountainside bistros served it up by the wheel (OK, not really but they may as well have). It was inevitably involved in every dinner and I always had a chunk for dessert. Believe it or not, I also ate some other fantastic food that didn't involve cheese.
Here's what I ate in 36 hours in Megève.
What a fondoozy. I ate this mammoth spread on the first day of skiing. The restaurant, located at the bottom of the Chatuley run, serves up a mean fondue made with ceps and served with bread and a seriously tasty salad. Why do salads always taste better in France? They're the same leaves, yet they taste so much better across the channel. Anyway, I digress, the name of this restaurant escapes me but the good news is: gorgeous dishes like this are around every corner on the slopes of Megève.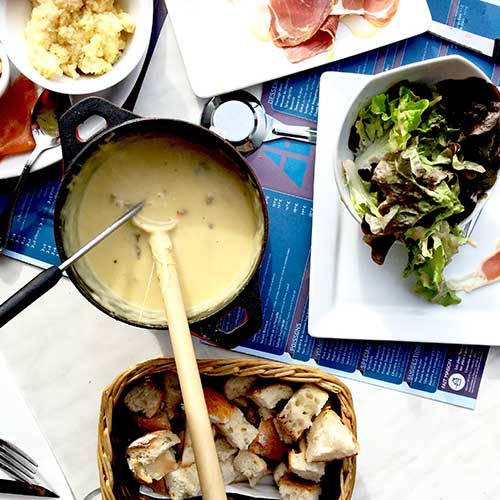 After a full day skiing down these gorgeous slopes, there's only one thing left to do…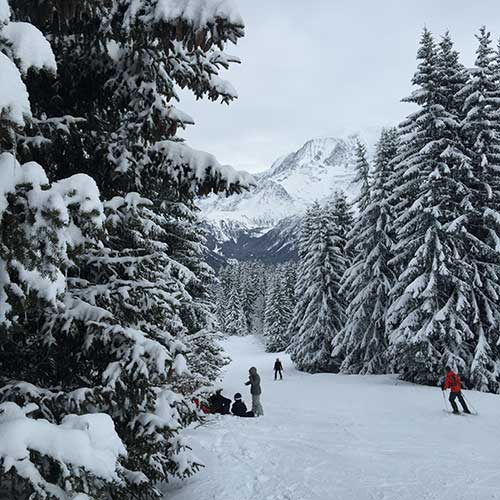 I mean, only one thing left to
eat
: Crêpes. Simple and delicious from the charming
Chez Maria
 located in the centre of town. The cosy, dim-lit cafe has an extensive crêpe menu. It's the right, no the only, way to end a day of skiing.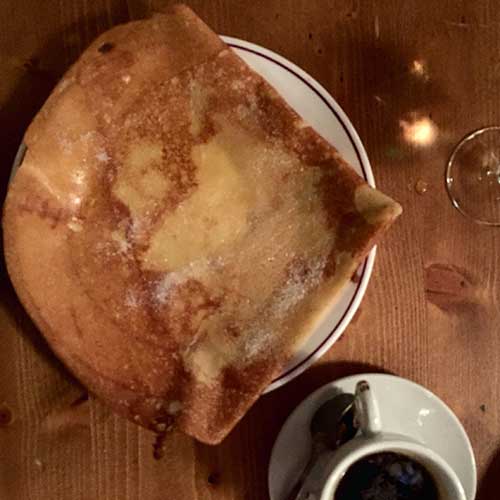 You'd think after a long day of mostly eating and some skiing that I'd be too full to continue my feasting. Not even close. Next up was a romantic dinner at two Michelin-starred
Le 1920
. The extensive tasting menu was littered with 'surprise' extra courses, the service was impeccable and good ol' reblochon made another appearance at dessert.
Maybe it was the altitude, the buzzy Alpine air or perhaps it was the skiing that allowed me to consume inhumane amounts of melted cheese throughout my stay. What you see below is the fabulous tartiflette from
Les Mandarines
. With the rind still intact, you know you're getting a serious dosage of cheese. This tartiflette had the perfect cheese-potato-bacon ratio. It was utter bliss to eat and it's served with a salad, which basically cancels out all the cheese… In my mind.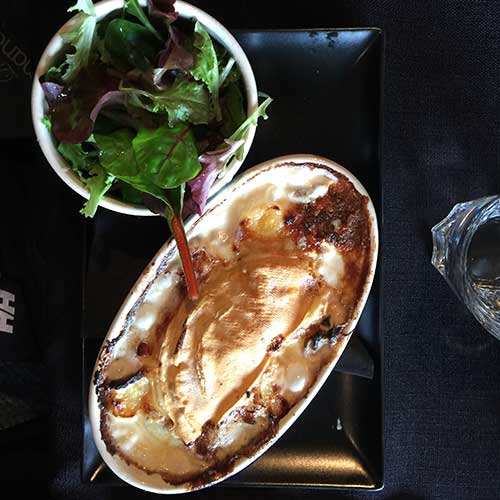 Why order one cheesy dish when you can order two? Reblochon and ham fritters? Count me in.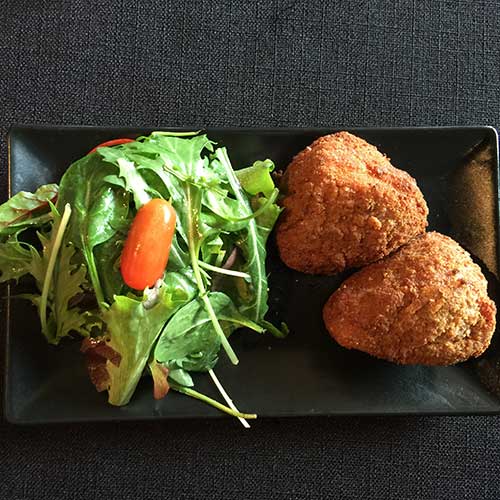 The only thing more freeing than the crisp mountain air of the French Alps is the lack of judgement. Even if I've order three consecutive courses that are more cheese than not, there are no dirty looks, in fact it's usually followed by words of encouragement. Megève is my kinda town.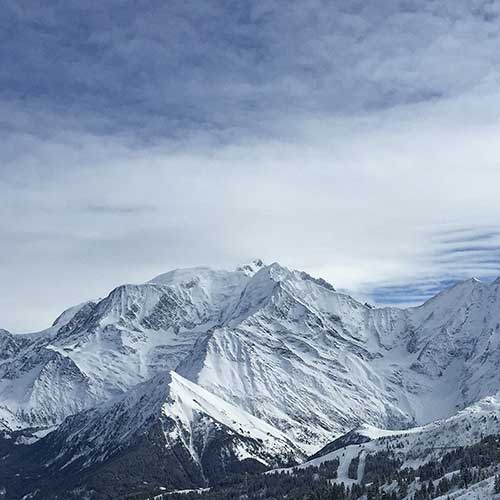 Subscribe to our magazine
Subscribe to delicious. magazine for HALF PRICE
Subscribe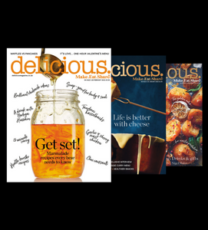 Join our newsletter
Packed with menu ideas, recipes, latest competitions and more...