Foraging experiences near you
Whether you want to learn more about self-sufficiency and wild food, are interested in countryside stewardship and biodiversity or want to enjoy a day in nature (with some foraged snacks as a bonus), join one of these foraging experiences for plenty of food for thought.
Compiled by Emily Best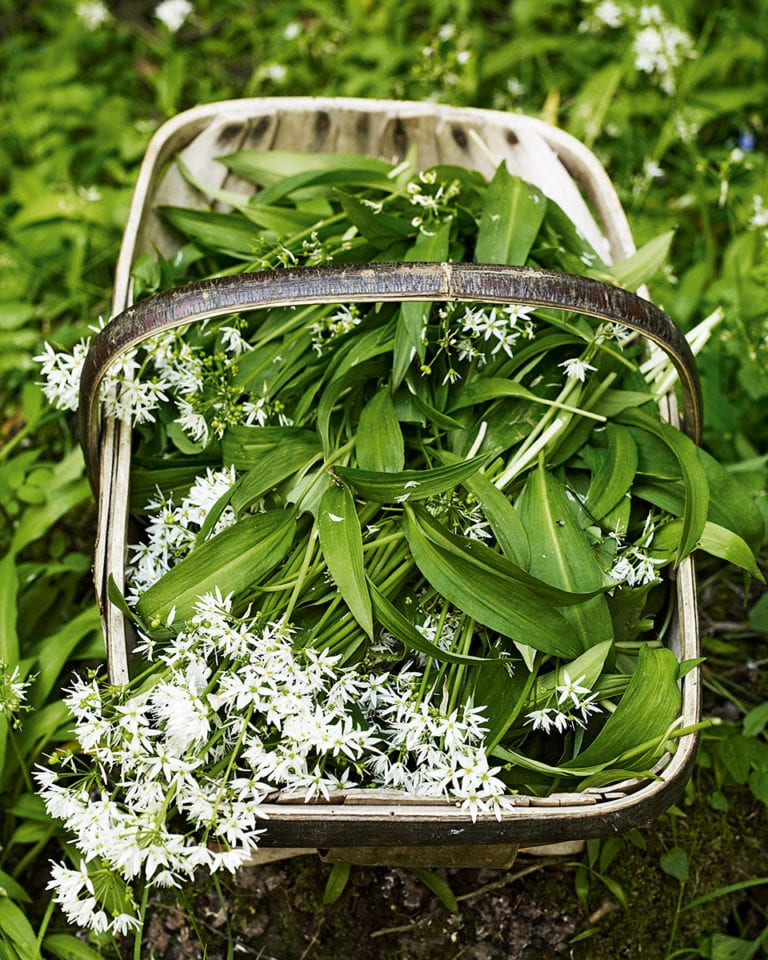 Wedgwood the Restaurant Foraging Experience, Edinburgh
Join chef Paul Wedgwood in the Midlothian countryside to learn how to identify and prepare edible plants, from fruits to fungi. You'll get to grips with the principles of sustainable foraging, before returning to Paul's Royal Mile eatery, Wedgwood the Restaurant, for lunch. £100, Call 0131 558 8737 to book.
Fergus the Forager, Kent, Sussex & Cornwall
Fergus Drenna is a wild food expert and hosts a variety of foraging experiences in south eastern England, from immersive day courses to fungi masterclasses, alongside seaweed foraging and sushi making classes in Cornwall. You'll learn about how to sustainably harvest seasonal wild plants and safely use them in food and drink. Various dates, prices vary
Wild Feast, East Sussex
Explore the East Sussex countryside while foraging for wild food with Sarah Watson, a member of the Association of Foragers and passionate advocate of nature conservation. Sarah's full day Forage, Cook and Eat course includes a two-hour walk, where you'll become more confident in identifying edible herbs, greens, flowers, seeds and fruit, before enjoying a two-course lunch created with your foraged finds and local produce. Course costs £99.
The School of Artisan Food, Nottinghamshire
The popular Welbeck Estate-based cookery school offers several wild food-themed classes, including a full day adventure with professional forager James Wood. You'll comb the estate for edible goodies before learning to sort, clean and cook them. Florist and grower Rachel Petheram runs evening courses at the school on both edible flowers and kitchen garden herbs, covering cultivation tips and their history of medical and culinary use. Foraging & Wild Food Cookery with James, various dates, 9.30am-5pm, £145; The Kitchen Garden with Rachel, various dates, 6.30pm-9pm, £25
Coastal Survival School, Dorset
Based on the Devon/Dorset border, this school offers courses on bushcraft, survival skills, fishing and foraging along the Jurassic Coast. The full day Forage and Cook course will see you harvest fresh ingredients before cooking up an al fresco feast. There are two options to choose from: working the high tide line you'll search for coastal vegetables, or venture below it if you fancy seaweed and shellfish. From £84.
Fore Adventure, Dorset
This West Country company offer a wealth of outdoor experiences, including a foraging trip with a twist: participants don't forage on foot, but using a kayak. You'll explore the creeks and caves surrounding Studland, on the Jurassic Coast, fishing for mackerel and collecting seaweed and other edible plants from the shore before frying up a fishy feast on the beach. £120 per person.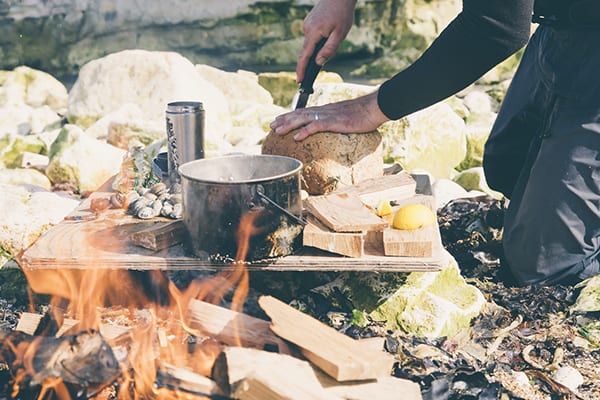 Forage, Herefordshire
Based in rural Herefordshire, Liz Knight makes a range of wild botanical preserves and condiments in her kitchen, which she sells under the Forage Fine Foods brand. A wild food enthusiast, she also runs short foraging courses at Nant y Bedd garden in the Brecon Beacons, near Abergavenny, which involve turning a morning's foraging into a tasty lunch. £65 including wild cake and cocktails.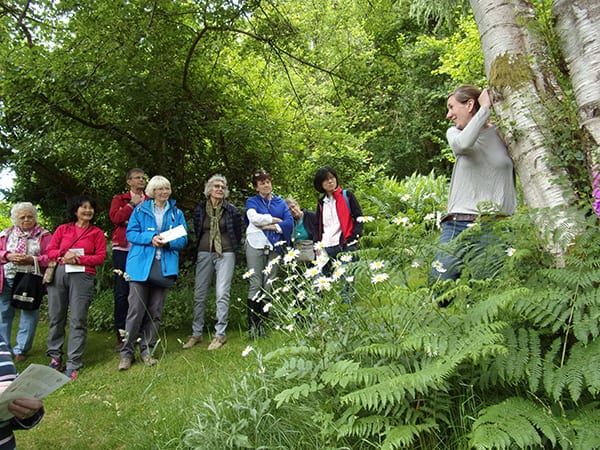 Woodland Ways, Oxfordshire
Specialists in bushcraft and survival courses, Woodland Ways' Wild Food Foraging and Preparation Weekend is a comprehensive three-day introduction to cooking with foraged food. You'll make sauces and jams from wild fruits, prepare and cook game and fish, produce tea, coffee and flour from foraged ingredients and even learn which invertebrates are edible. This in-depth course also covers outdoor cooking techniques and basic animal anatomy and biology. Woodland Ways also offer short foraging courses in Oxfordshire and Leicestershire.  Course costs £275.
The English Truffle Company, Dorset, Hampshire & Wiltshire
Spend a day in the woods following the truffle hounds and seeking out edible treasure on this niche experience, organised by experts in English truffles. Includes lunch and afternoon tea, featuring a special truffle dish. Course costs £165.
Fishing & Foraging Wales, Pembrokeshire
Forager and chef Matt Powell runs full day Foraging & Food courses on the beautiful Pembrokeshire coast, where you'll gather seaweed and either edible plants from the hedgerows or mushrooms from the woodland depending on the time of year. The day ends with dinner prepared by Matt, using only the best Welsh produce. Enquire for dates, £125.
Taste the Wild, Yorkshire
Based in Boroughbridge, Taste the Wild organise a host of alternative outdoor food courses, from an introduction to wild medicinal plants to skinning and butchering deer. The one-day foraging course, taught by expert James Wood, varies with the seasons and might include tapping sap from trees, gathering wild herbs or picking mushrooms. The Taste the Wild team are passionate about preserving, and you'll be able to taste homemade cordials, liqueurs, jams and vinegars made with wild ingredients. £85 per person.
Robin Harford's Wild Food Foraging Courses, Devon, London, Oxford & Sussex
Plant-focused forager Robin runs through-provoking foraging walks throughout the British countryside and in London, which invite people to consider the edible landscape around them, and delve into the history, mythology and nutritional value of plants. Dates and locations vary, 10am-12.30pm, £50.
Coastal Foraging, west Wales
Course leader Craig Evans is passionate about the sea and its creatures (visit Coastal Foraging's website for astounding videos of him plucking crabs and lobsters from the water, by hand). His different course options, held on the Carmarthenshire and Pembrokeshire coasts, are informed by the terrain: beach and rocky shore will bring sea vegetables, shellfish and crustaceans; mud flats and estuaries are home to clams, cockles, oysters and samphire. Where possible, Chris will cook up your finds on the beach, so you can get a taste of the coast. Costs £80-£120; Chris offers £10 cashback if you travel to the course via public transport.
Foraging at Kinloch Lodge, Isle of Skye
Hotel and restaurant Kinloch Lodge, based off the north west coast of Scotland on the Isle of Skye, offers a bespoke foraging experience for two or more people. Guests can explore the shores of Loch Na Dal and the surrounding forest accompanied by Kinloch's guide Mitchell Partridge, who will introduce you to wild garlic, sorrel and mushrooms from the earth and seaweed, mussels and samphire from the water. The experience includes a forage-inspired cocktail, to be enjoyed back at the hotel. £220 for two people, £60 per additional person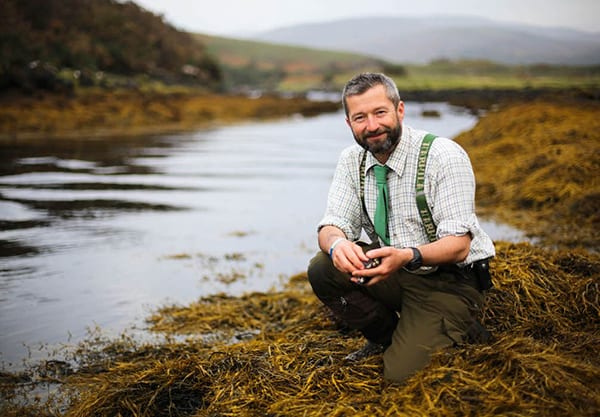 Wild St Ives, Cornwall
Wild St Ives is the brainchild of Joshua Quick, a member of the Association of Foragers, who offers wild cocktail, tree identification and hedgerow and coastal foraging workshops in his native Cornwall. He also runs courses in partnership with New Yard Restaurant on the 1,000-acre Trelowarren Estate, where guests can discover how to sustainably harvest wild plants and learn about their historical uses before enjoying a forage-inspired lunch at the restaurant. Course costs £45, including lunch. 
Totally Wild UK, London & other locations
Founded by foraging pro James Wood, Totally Wild run foraging courses across the country, including in London. Proving foraging is not just for the countryside or coastline, the Introduction to Foraging course will see you collect edible plants from a south London city park, and you'll have to chance to try some pre-made wild food tasters too. Course costs £25.
Bella Luce Hotel, Guernsey
Luke Wheadon, founder of Wheadon's Gin, and Bella Luce Hotel head chef Patricio Filipe will host two foraging dinners in April, inviting diners to embark on a foraging adventure in Guernsey's St Martins, before returning for a gin tasting and three-course dinner, which will showcase the beauty of botanicals and foraged ingredients. Course costs £55.
The Sharpham Trust, Devon
Education and conservation charity Sharpham Trust aim to reconnect people with nature to improve personal wellbeing and promote sustainability. Its foraging retreat, based at Sharpham's woodland campsite, is designed to take their guests on a journey of self-discovery through plants. During this three-night experience, you'll stay in a bell tent, learn the art of foraging, taste wild food, partake in herbal tea ceremonies and spend time learning about mindfulness in nature.  £335 including accommodation. 
Hunter Gather Cook, East Sussex
This cookery school offers courses in the woods, fields and meadows surrounding its treehouse HQ in Lewes, East Sussex and encourages visitors to immerse themselves in the outdoors to begin understanding wild food. Seasonal day courses involve skinning and butchering the wild meat of the day, identifying and tasting edible plants, learning to collect wood, start a fire and cook outdoors and making wild cocktails. Courses from £160.
Subscribe to our magazine
Food lovers, treat yourself this Christmas... Enjoy 12 months of magazines for £29.99 – just £2.50 an issue.
Subscribe
Unleash your inner chef
Looking for inspiration? Receive the latest recipes with our newsletter