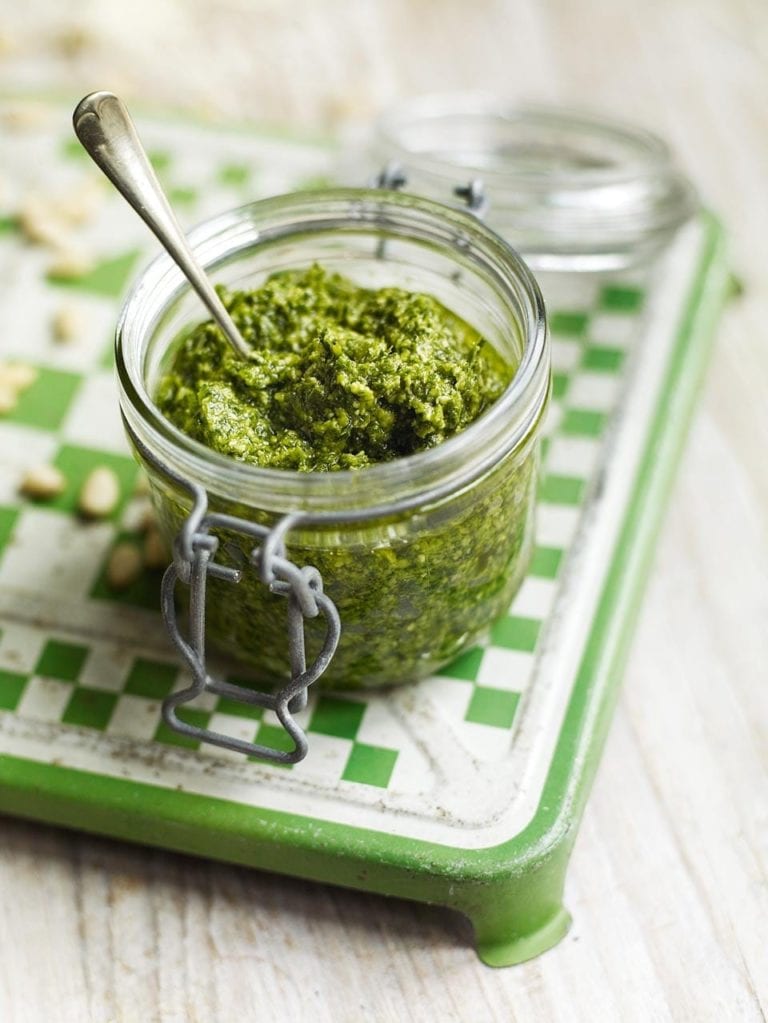 Makes about 700g

Ready in 15 min
Swap your traditional pesto for this wild garlic recipe during the spring while the leafy plants are in season and ready to be foraged.
Vegetarian recipes
delicious. tips
Freeze in ice cube trays and then transfer to resealable plastic bags. One cube is about 1tbsp. Alternatively, store leftovers in a jar in the fridge for 2-3 weeks. Pour a thin layer of olive oil on top before sealing.

If you can't get hold of wild garlic (some greengrocers sell them in season) you can use the same weight in spinach leaves, but add 1-2 fat garlic cloves per 250g leaves. Try to get mature large-leaf spinach, not the small baby leaves.

To quickly and evenly slice leaves such as wild garlic or spinach, neatly layer up a stack of leaves – as many as you can control with your non-cutting hand – on the chopping board, then slice them all at the same time.