How to make compote
Make the most of the ripe, soft fruits that abound in the summer and early autumn by preserving them as gorgeous compotes.
What is a compote?
A compote is a preparation of fruit (whole or in pieces) simmered in a sugar syrup. Often different flavours are added as well as dried fruit and alcohol (see below). It's delicious served warm straight after cooking and is also a fantastic way of using up lots of different fruits and storing them. Unlike jams and jellies, home-made compotes should be kept in sterilised jars in the fridge (for up to two weeks) or frozen for later use.
Sterilising jars
Reuse old jam jars – wash them and their lids with hot soapy water, rinse with boiling water, then dry in a warm oven (about 140°C/fan120°C/gas 1). Carefully pour the warm compote into the jars and seal while hot. Use some pretty jam lids and coverings, and your jars will look good enough to be given as gifts. Keep in the fridge for up to 2 weeks.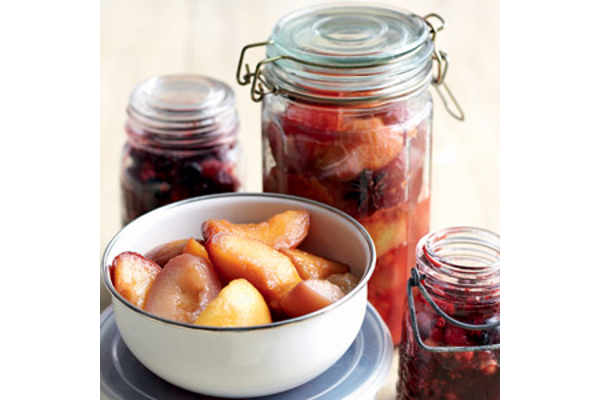 Freezing compotes
To keep compotes for longer, freeze, in batches, in plastic containers so you can defrost only as much as you need.
Flavouring
Spices Oriental flavours such as star anise, ginger and cardamom are fantastic for fruit with a rich flavour, such as plums and berries. Delicately flavoured fruits, such as pears and peaches, are great with vanilla, orange flower water or rosewater. Also try green tea, jasmine tea or lapsang souchong for a smoky flavour.
Dried fruit Use dried apricots, prunes, figs and cherries to add a depth of flavour to your compotes. Plump up by soaking them in alcohol or herbal tea before adding to the pan.
Alcohol Just a subtle hint of alcohol brings out all the flavours of the fruit. Try kirsch, schnapps or eau de vie.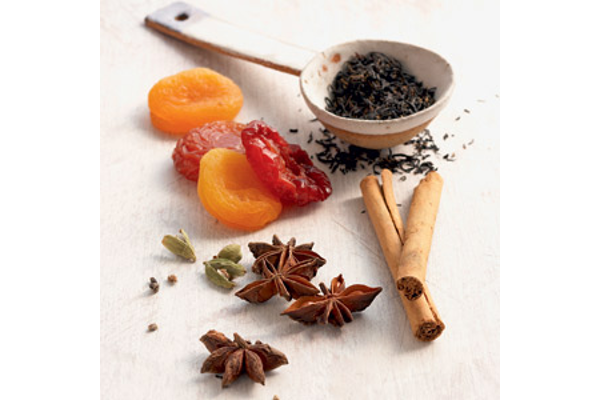 Serving suggestions
Compotes are really versatile, so try these clever ideas:
Just add a dollop of natural yogurt and the compote to a bowl of muesli (below) to start your day.
Serve compotes still warm with a splodge of crème fraîche or extra-thick cream as an instant pudding, or whisk cooled compote into whipped sweetened cream with crumbled biscuits for a delicious fool.
Serve warm compote with French toast and maple syrup.
Make a vanilla custard-based ice cream and ripple through a good amount of compote before freezing.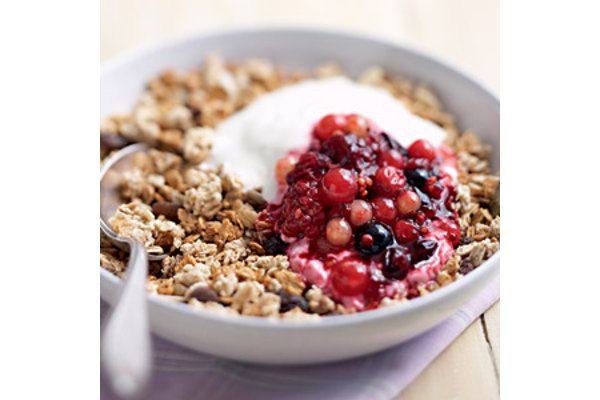 Taking it further
Once you've mastered compotes, have a go at preserving summer fruits into jam. Jam involves heating fruit with sugar and water to release the pectin (which is what causes it to set) in the fruit. Some fruits, such as strawberries, have lower pectin levels than others and may need the addition of jam sugar or lemon, which both contain pectin, to obtain a good set. To make jam, you will need a large preserving pan with a heavy base. If you haven't made jam before, you may want to use a sugar thermometer to help tell you when the jam is ready.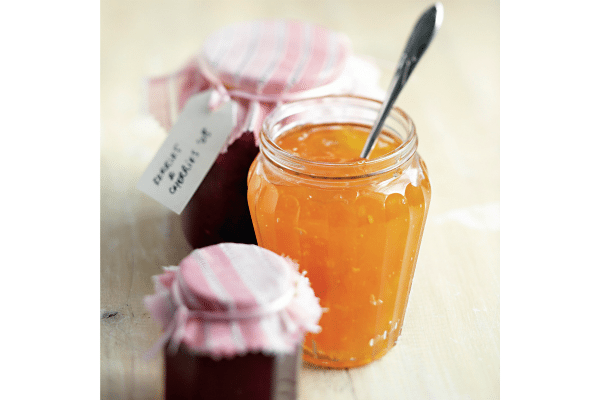 Ready to dive in and make some compote? Try this recipe for blackberry and currant compote.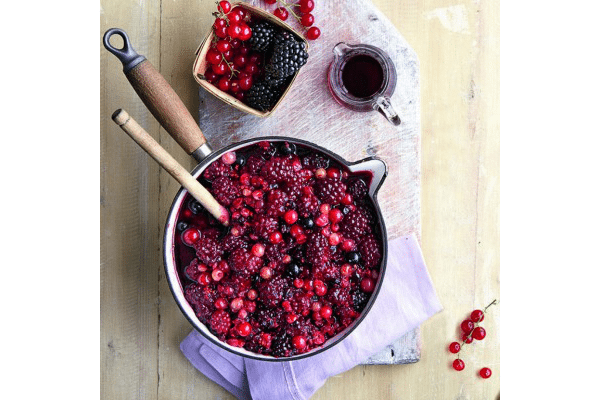 Makes 1.5 litres
Ready in 15 minutes
You will need:
600g blackberries
400g mixed red, black and white currants
85g golden caster sugar
90ml crème de cassis
Method:
1. Wash the fruit and place in a large, heavy-based saucepan with the sugar and crème de cassis. Slowly bring to the boil, then turn the heat down to a gentle simmer. Cover with a lid and cook gently for 7-10 minutes. Carefully taste the syrup – it should be not too sweet but just sweet enough.
2. Serve warm as a pudding, or store in sterilised jars, or allow to cool then freeze in plastic containers.
Find more of our compote recipes here.
Subscribe to our magazine
Subscribe to delicious. magazine for HALF PRICE
Subscribe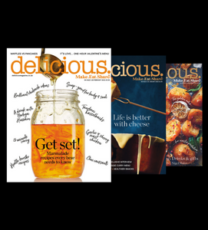 Join our newsletter
Packed with menu ideas, recipes, latest competitions and more...