How to make gluten-free pittas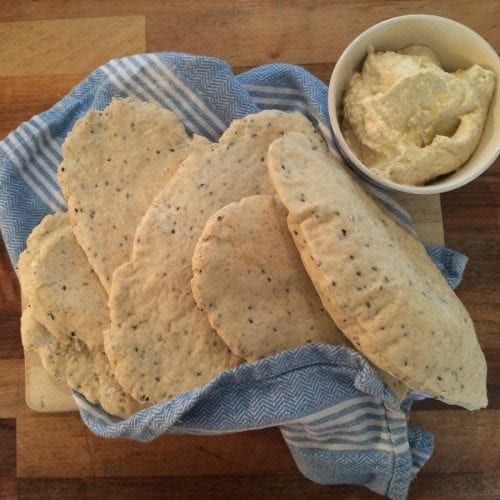 If you get as excited as we do about The Great British Bake Off  then you were probably curious about what the contestants were going to make for episode five, and a first in the Bake Off tent, the alternative ingredients episode. No gluten? No dairy? No sugar? Could they possibly make something as delicious as it was impressive without access to all the vital ingredients they've been using since week one?
Last week, delicious. intern Phoebe set about the architectural feat of building a Spanish windetorte. This week I had a slightly easier, and a lot less long-winded, task of trying my hand at this week's technical challenge – gluten-free pitta breads.
Reading through the ingredients list, I was slightly concerned. My first thought being… what on earth is psyllium and how do you use it in baking? After research, I found out it's a plant husk and, when mixed with water, it's able to form gluten-like fibres which help keep the mixture together. Most health food shops supply it in powder or husk form, so it's pretty easy to source, but before the programme aired, I wondered how many of the bakers would know what to do with it.
Here's how to make gluten-free pittas:
1. Start by mixing 30g psyllium with 300ml water, stir and set aside to thicken.
2. Mix 750g strong gluten-free flour with 3 tablespoons of nigella seeds (black onion seeds) in a large mixing bowl.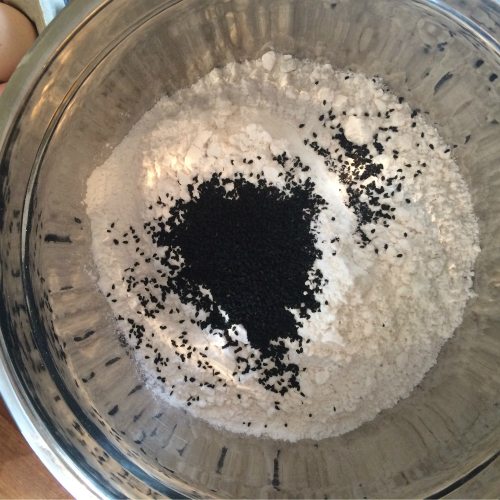 3. On one side of the mixing bowl, add 15g caster sugar and 1tbsp salt and on the other, add 21g fast action yeast.
4. Add 3 eggs, 1tbsp white wine vinegar, 90ml olive oil and the thickened psyllium (it should look like a Weetabix that's sat in milk too long) to the middle of the bowl and mix with your hands.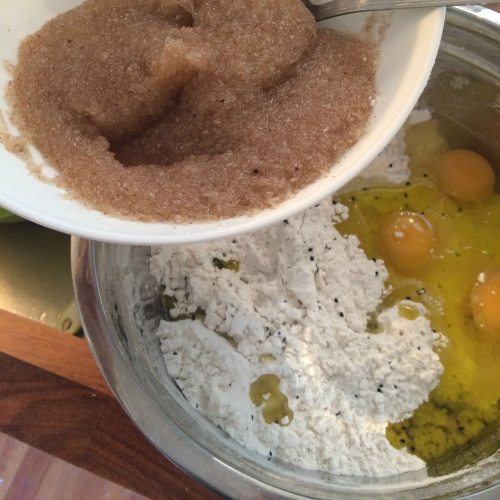 5. Gradually add 300ml water to the mixture. You might not need it all as different flours absorb water differently – you want the dough to all come together but still be slightly sticky.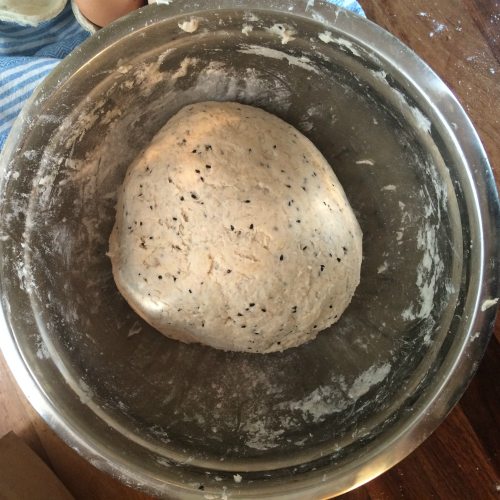 6. Turn the dough out onto a work surface and knead slightly to ensure it all comes together properly, then place back in the bowl, cover with cling film and leave to prove for 1-1½ hours. When you're nearing the end of the wait, turn your oven to 220ºC/200ºC fan/gas 7  and put three baking trays in to heat up.
7. Right, here we go, the moment of truth… Yes! My dough rose nicely. Now, turn out your dough and divide in to 12 equal pieces – I found it easiest to divide it like a pizza.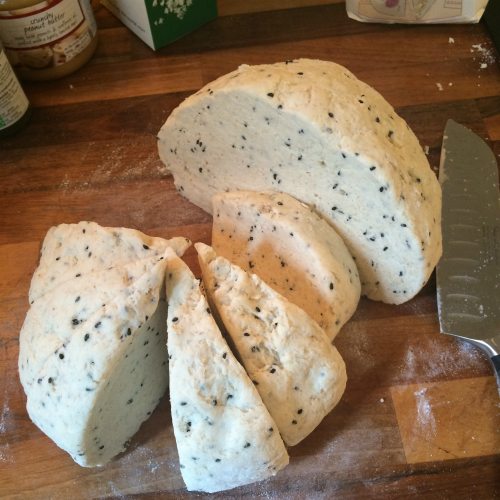 8. Roll each piece into a ball, then flatten into an oval shape, about 4mm thick, as you'd expect a pitta to look.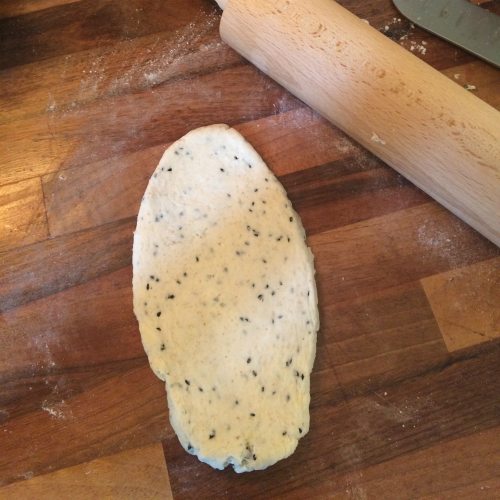 9. Carefully remove the baking sheets from the oven and lightly dust with flour. Arrange 4 pittas on each tray and bake for 10-12 minutes, or until they're slightly puffed up and are crispy on the outside.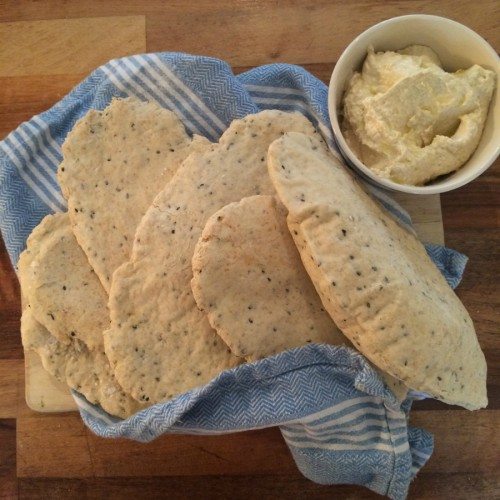 10. Stuff the pittas, slice them, re-toast them and dip them – these little pockets of love are so versatile.
Have a look at our pitta collection for some inspiration.
Subscribe to our magazine
Subscribe to delicious. magazine this month for a half price subscription
Subscribe