SAVE 10% on a Jude's ice cream gift box
Did you know that September is the most popular month of the year for birthdays? Well, what better way to celebrate – yours, or a loved one's – than with ice cream! That's why we've teamed up with our friends at Jude's, to offer you 10% off their fabulous ice cream gift boxes.
For more information, keep scrolling. Or to redeem now, head to this link and use the code "DELICIOUS" at the checkout.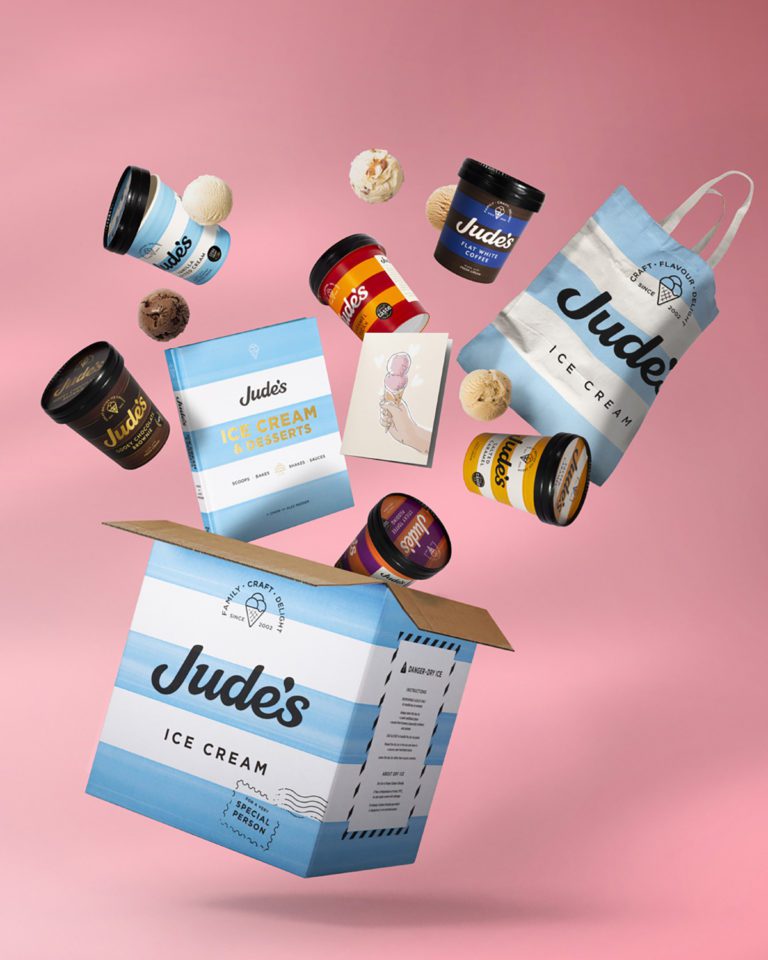 What could be more exciting for an ice cream lover than a box of six tubs delivered to their door? Jude's, the family-run ice cream brand that started life in a barn in Hampshire, now offers gift boxes full of ice cream wondrousness, and this month only, you can get an exclusive 10% discount.
The gift boxes contain special freezer packs to keep the stripey tubs of ice cream frozen for longer and make a perfect present for a birthday, congratulatory celebration, thank you – or just to show someone you care.
Every gift box includes six 460ml tubs of Jude's ice cream, a copy of the company's inspiring recipe book Jude's: Recipes & Desserts and a handy tote bag. Plus, there's a box for everyone with classic, vegan, lower calorie and tasting selections to choose from. Or create your own bespoke box of favourites.
We'd also love you to know that Jude's gift boxes are good for the planet too. Every box is carbon negative with all emissions from shipping being fully offset.
So, to order a box today head to this link and use the code DELICIOUS to save 10% at the checkout!
Hurry! Offer ends 30 September 2021…