Nigella Lawson's top 12 Christmas kitchen tips
"I love Christmas. For me it's the true season of home. I relish that sense of cocooning, of taking cosy comfort indoors. And, while I have fairy lights up all year round, at Christmas I truly festoon the place. All is a-twinkle and a-glow, and I take refuge in my kitchen from the frenzied pace of the season.
Now, I'm no sentimental fool. I realise that festive frenzy can take hold of us cooks all too easily. Cooking and feeding people gives me a very profound pleasure, but at this time of year we can put unrealistic pressure on ourselves and turn pleasure into panic. Here are a few practised habits, and some new ones, which help get me through Christmas without a dip in my seasonal cheer!"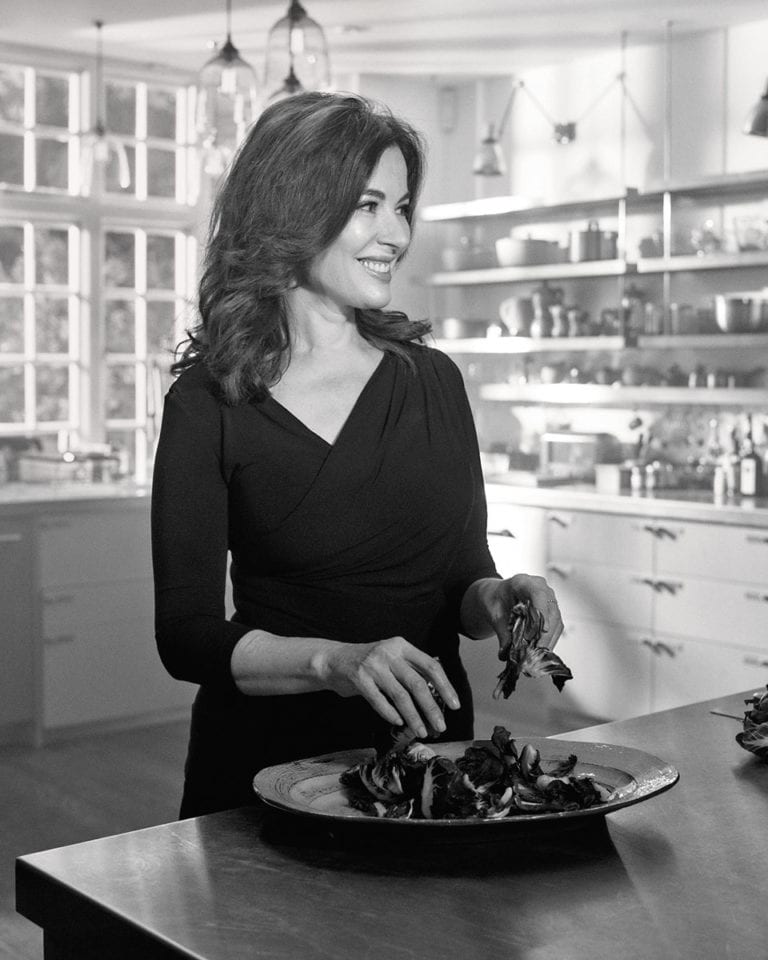 1. Keep a pen and notepad in your kitchen 
Even if you are not, as I am, an inveterate list- maker, I don't think you can navigate the season without making lists. You need to know what to shop for and when, note what you've bought and stashed in the freezer, and what you're cooking for which meal. It just makes life easier. I have also digitised my list-making: I set reminders on my phone of when to take food out of the freezer or fridge, when to put the oven on, when to put the food in the oven and so on. It may sound mad but a calm Christmas requires planning.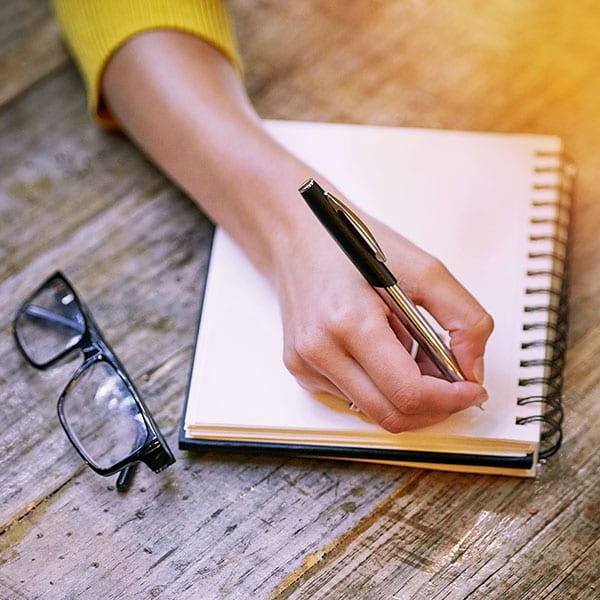 2. Cook up a festive aroma
To fill the kitchen with a fragrance that gets you into the Christmas spirit (and saves money on scented candles) simply pour water into a saucepan, add orange peel, cinnamon sticks and a clove – along with a sprig of rosemary if you have one to hand – then let it simmer away, making sure you don't let it boil dry.
3. A jar of harissa is your friend
Mix a couple of tablespoonfuls of harissa with a little oil, a pinch of cinnamon and the zest and juice of a satsuma for a marinade to give a spicy oomph to anything you want to roast, particularly vegetables. As I write, I'm roasting cauliflower, carrots and parsnips in it, and I'll add a drained jar of chickpeas for the last 10 minutes. Hearty enough for vegetarians, served with couscous or rice, and wonderful as a side dish with festive ham. If you've got any leftover harissa, here's some tips on how to use it up.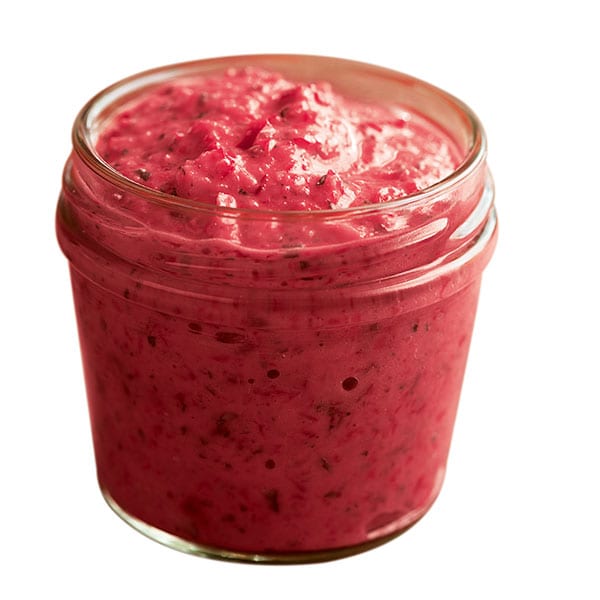 4. Have vacuum-packed peeled chestnuts in the cupboard 
I can remember how stressed and bad-tempered my mother always got as she cooked and peeled fresh chestnuts (beautiful though they are). And don't think that chestnuts are just for the brussels sprouts – I use them to make one of my favourite seasonal salads. Fry cubes of pancetta or snipped bacon, then crumble some chestnuts into the pan to warm through and toss both into a bowl of sturdy, bitter leaves. Off the heat, add a little good-quality vinegar and a small dollop of dijon to the bacon fat in the hot pan, whisk well, pour over the salad and toss again. The same pancetta and chestnut mix is wonderful over pasta too.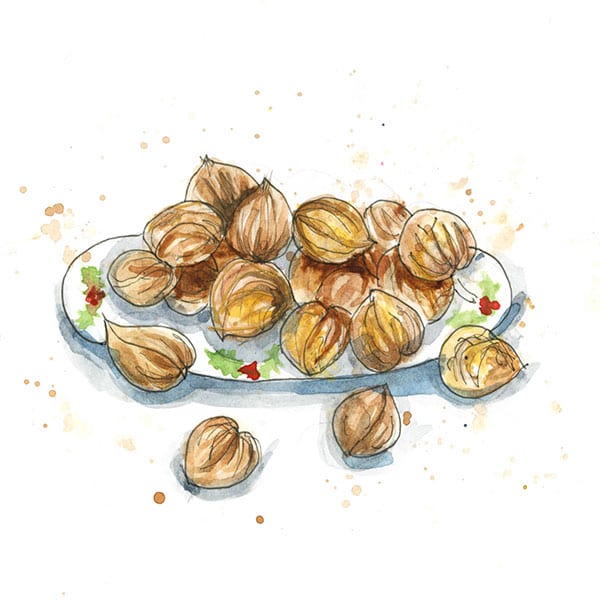 5. Stock up on spicy stuff
Now I've started cooking with fresh turmeric, I can't stop. It lasts quite a while, well-wrapped in the vegetable drawer in the fridge, and is fine in the freezer too. Make sure you have fresh ginger as well, along with onion, garlic and chillies. You can turn these into a curry paste in no time using a stick blender (a must-have tool in my kitchen). Fry the paste gently in a little oil, then add coconut milk and leftover turkey for a fab Boxing Day feast. I also use this as a base for vegetable curry, which I find I need over this meat-heavy season. I also like to poach eggs in the aromatic curry base for a spicy brunch or supper. At such a traditional time of year, it can feel good to go exotically off-piste. I relish bringing unfamiliar flavours to old favourites.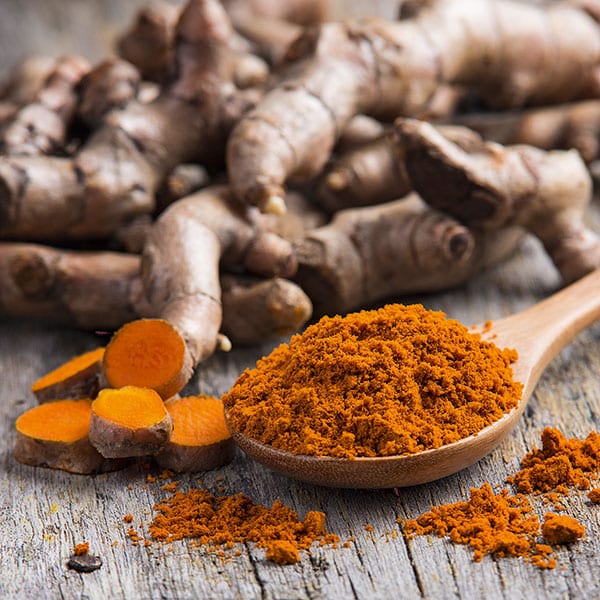 6. Freeze bread and brioche 
I keep frozen brioche crumbs to hand so I can make a luscious queen of puddings any time over Christmas. I let a brioche loaf go stale in advance, whizz it into crumbs in the food processor, then freeze measured-out quantities in tightly sealed freezer bags. I do something similar for bread sauce by letting thick slices of a good white loaf go stale, then I tear them up by hand and freeze. I prefer bread sauce made this way rather than with crumbs.
Need a brioche recipe? We've got you covered.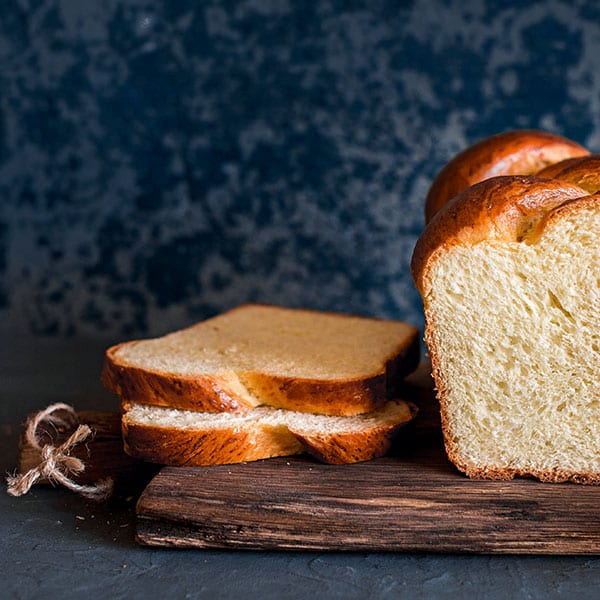 7. Bake cookies on demand
I make up a batch of cookie dough, then freeze the unbaked cookies on baking trays. I then put the frozen cookies into freezer bags and stash them in the freezer so when people drop by I can give them warm, fresh-out-of-the-oven cookies with their cup of tea without any effort at all. You don't even need to defrost them; just bake from frozen, adding a couple of minutes to the required cooking time.
Need a recipe for that? Take a look at unbeatable chocolate chip cookies.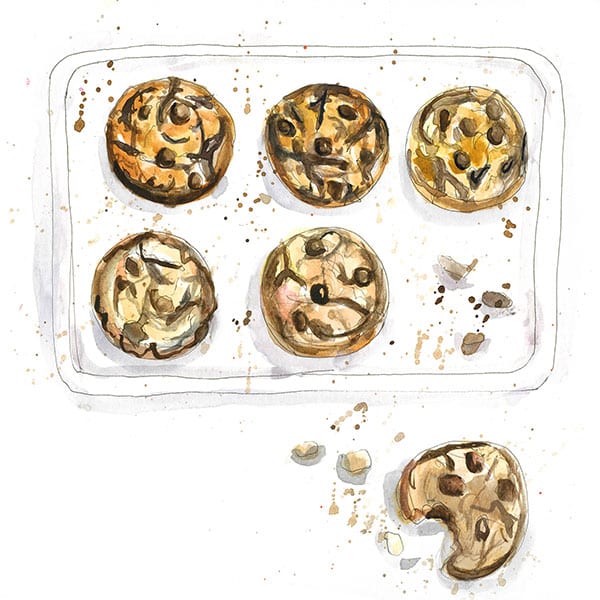 8. Add instant jewelled decoration
Although it may sound a bit mad at this time of year when fresh pomegranates are so beautiful (I keep them dotted around the place), I still always buy a tub of pomegranate seeds from the supermarket. While there is definitely a case to be made for the therapeutic benefits of bashing the seeds from a pomegranate-half with a wooden spoon, when I'm rushing around getting a meal on the table, I do like to know I can open the tub and just scatter over a few for instant Christmassy glamour.
This seasonal pilaff dish with pomegranates will brighten your Christmas dinner table.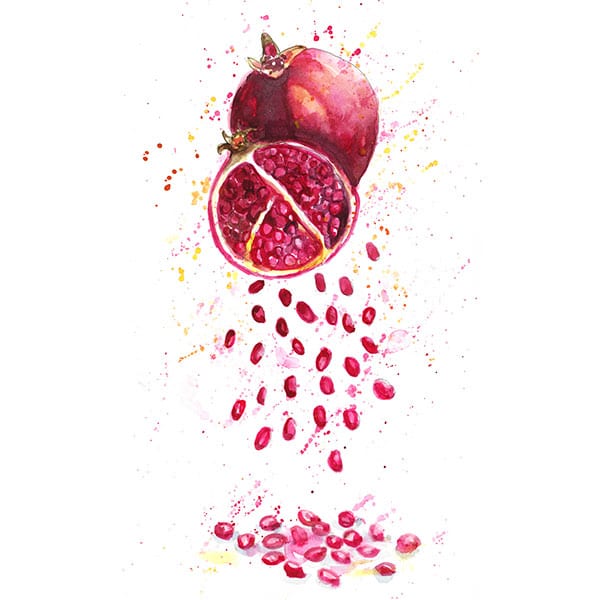 9. Stick to your favourites
When it comes to wine, this isn't the time to experiment. Neither should you go rogue with the cheeseboard. Stick with the reds and whites you know you like. Likewise with cheese: I suggest sticking to the triumvirate of stilton, a mighty cheddar and an oozing brie.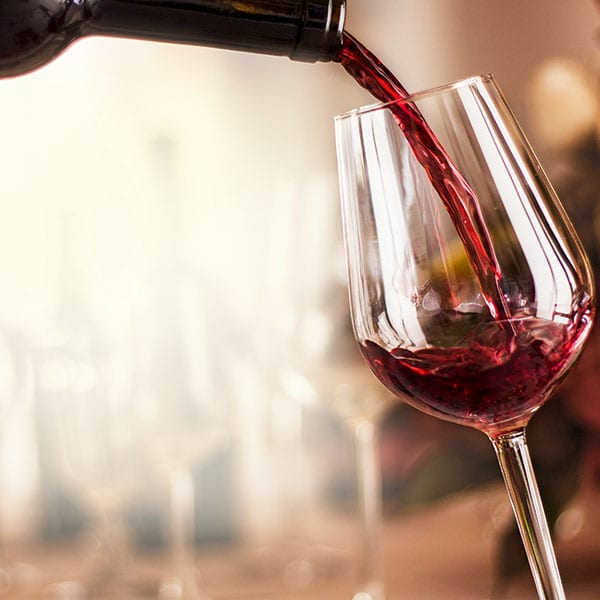 10. Buy diced, frozen shallots 
I know so many recipes begin with frying diced onions, but shallots make all the difference. They are sweet, beautifully flavoured and cook in half the time or less. I use banana shallots, often called escallion shallots. A shallot is not hard to chop, I know, but at this time of year I unashamedly stock up on packets of the frozen chopped variety from the supermarket (both Waitrose and Sainsbury's sell them) to use as needed. There's something reassuring for me about having these to hand in the freezer.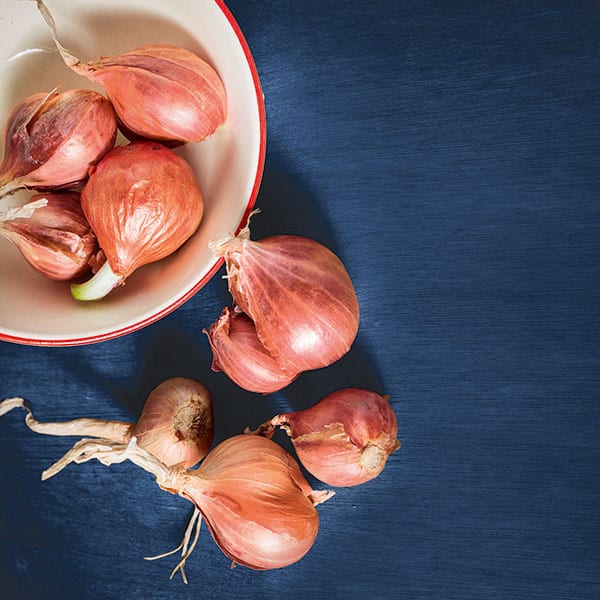 11. Rescue the gravy
If it's salvaging gravy rather than enhancing it you're after, a splosh of red vermouth – a stove- side essential for me – should do the trick.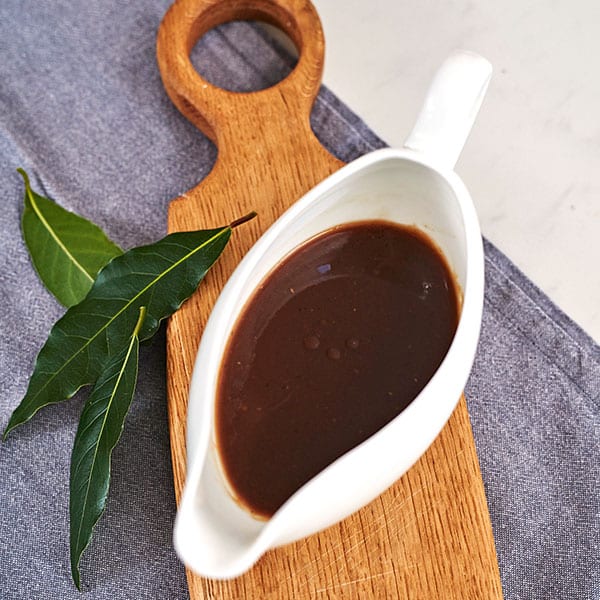 12. Serve a simple bubbly cocktail 
I have one particular Christmas cocktail I bring out year after year, and party after festive party, which keeps the shopping down and makes everything easier. This, my seasonal stand-by, is a Poinsettia, and I advise making jugfuls and give a couple of people the job of keeping everyone's glasses topped up. For each 750ml bottle of prosecco or other dry fizzy white wine of your choice, add 125ml Cointreau, Triple Sec or Grand Marnier and 500ml cranberry juice. All drinks should be chilled before serving.
Click here for more festive cocktail ideas.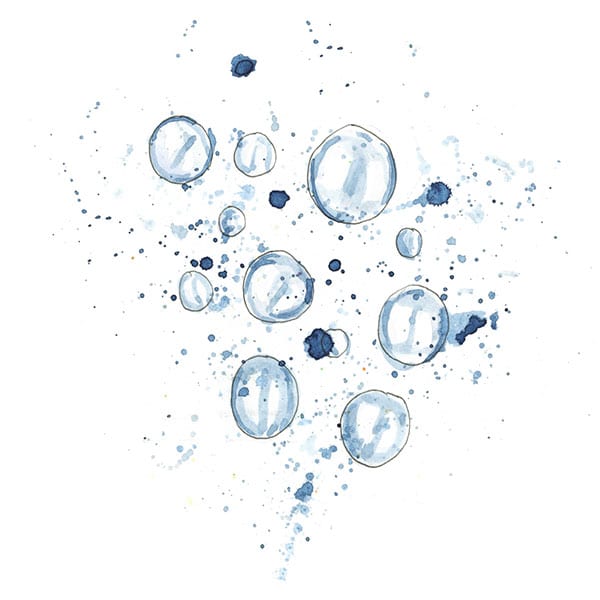 Nigella has recently been working on Foodim, a free food photography app, which is available on the App Store.
Subscribe to our magazine
Subscribe to delicious. magazine for HALF PRICE
Subscribe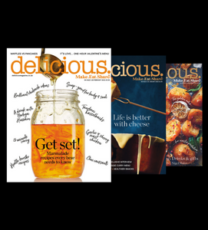 Join our newsletter
Packed with menu ideas, recipes, latest competitions and more...