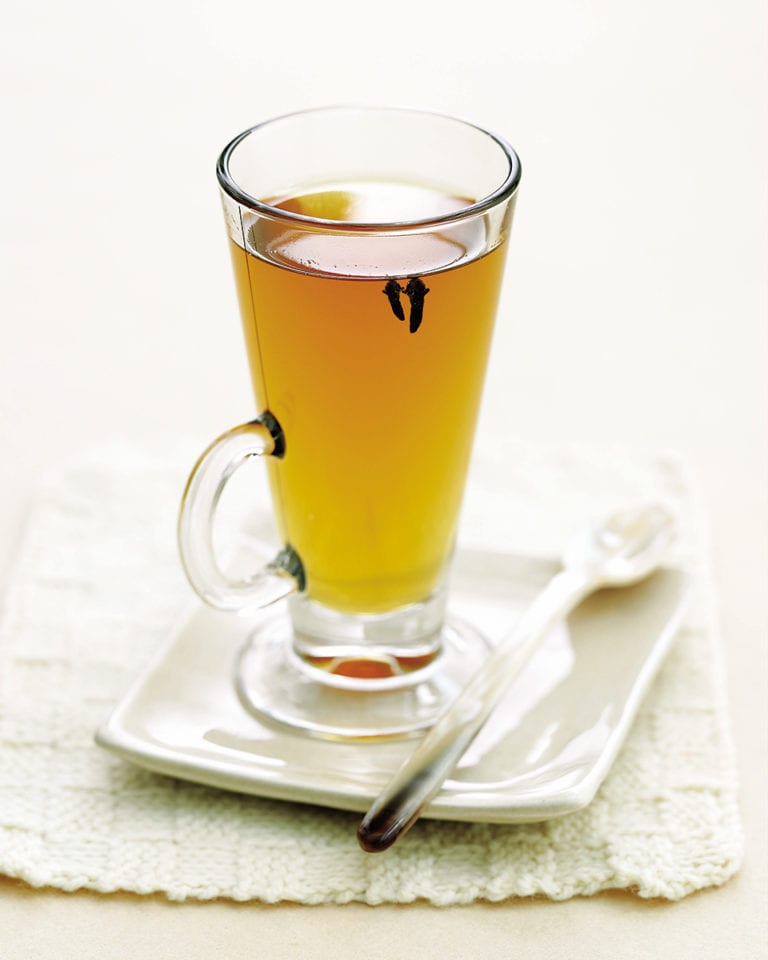 Serves 1

Ready in 5 minutes
You can make this hot toddy recipe with ordinary brandy but calvados adds a lovely apply depth to the drink.
If you're after the traditional recipe, take a look at our classic hot toddy recipe here.
Ingredients
Mug of freshly made medium-strength black tea
30ml good calvados (apple brandy)
¼ fresh lemon
1 large tsp runny hone
2-3 cloves
Method
Make the tea. While it is brewing, pour the shot of calvados into a tall glass tumbler. Squeeze in the lemon, add the honey and cloves, and top up with the hot tea to taste.