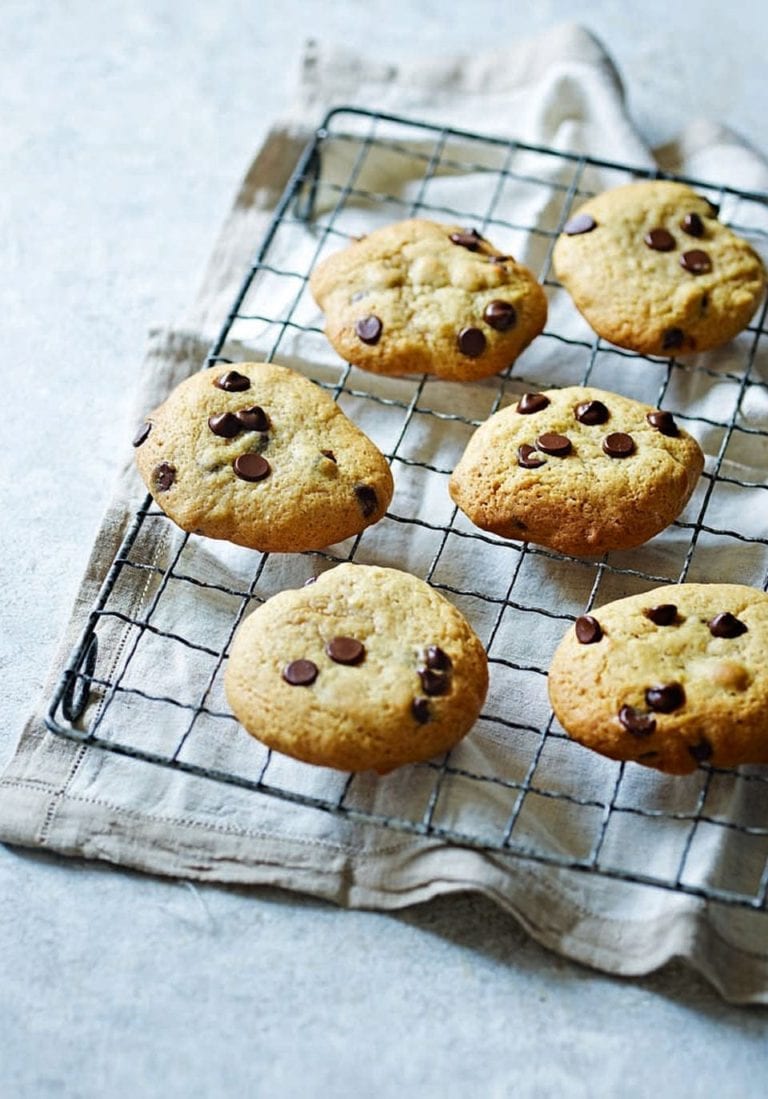 Makes 12-16

Hands-on time 15 min, oven time 6-8 min
Our healthier recipe of this favourite tea time treat uses sugar alternatives and is low in saturated fat. You could add one of these biscuits to a post-party goody bag for kids, too.
Traditional version (28g)
134kcals, 7.2g fat (4.5g saturated), 1.5g protein, 16.5g carbs (10.5g sugars), 0.8g salt 0.6g fibre
delicious. makeover (28g)
113kcals, 5.2g fat (1.7g saturated), 1.8g protein, 15.2g carbs (7.8g sugars), 0.7g salt 0.6g fibre
delicious. tips
Layer the cookies in an airtight container between sheets of baking paper, then store in a cool place for up to a week. Or freeze the raw dough in ice cube trays, sealed in freezer bags, for up to 3 months. Turn out onto a lined baking sheet and bake from frozen for 8-10 minutes.

Agave nectar (or agave syrup) is a natural sweetener made from the agave plant. It's sweeter than sugar, so you need less.

Palmyra jaggery is a rich caramel-flavoured sugar alternative made from the sap of the palmyra palm tree. It has a low GI and calorie content, but it's a rich source of vitamins. Find it in health food shops and at consciousfood.co.uk.