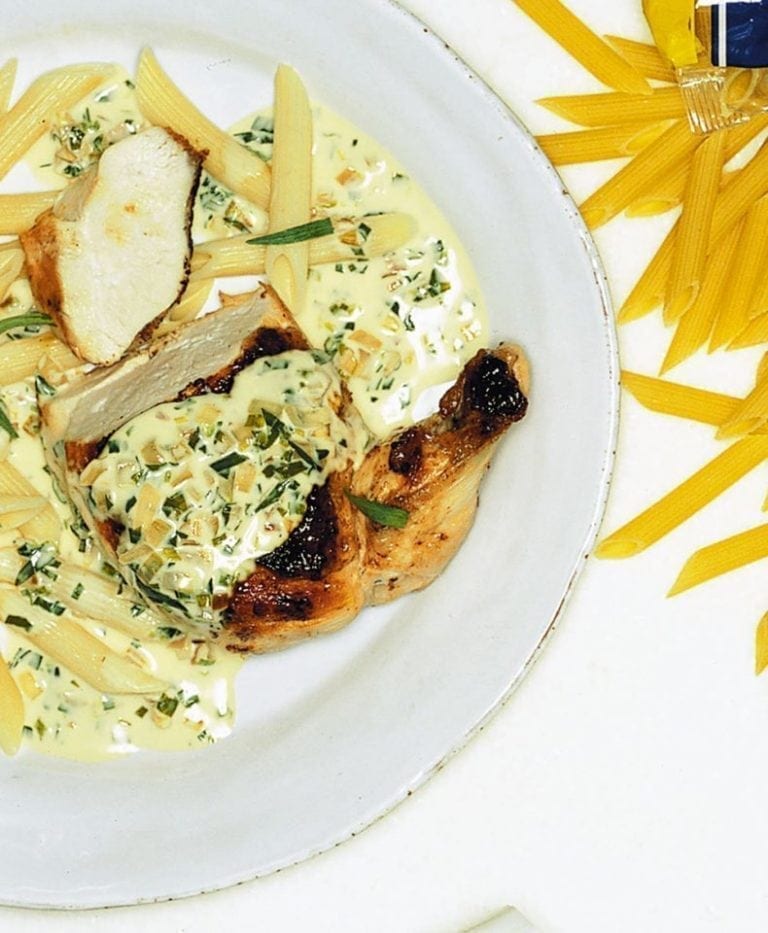 Serves 2

Less than 30 minutes
A quick and easy creamy chicken recipe that's got lots of flavour but is made with just a few simple ingredients.
Ingredients
Knob of butter
1 tbsp olive oil
2 chicken supremes (or breasts)
4 shallot, chopped
1 clove garlic, chopped
A handful of tarragon, chopped
4 tablespoons of crème fraîche
Method
Heat the butter and oil in a pan, add the chicken and fry over a medium heat until golden all over. Cover, lower the heat and fry gently until cooked through.
Push the chicken aside and add the shallot and garlic and cook until soft. Add the tarragon and crème fraîche and bubble for 1 minute. Serve with cooked pasta.