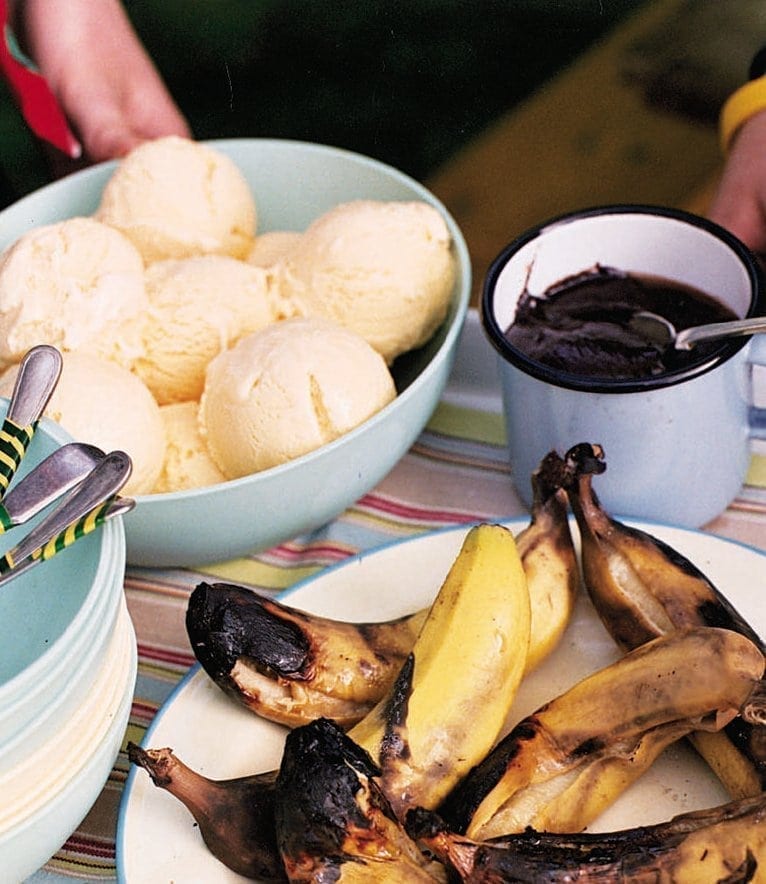 Serves 4

Ready in 10 minutes
This home-made chocolate sauce is brilliantly decadent. Pour it over ice-cream or dip fruit into it.
(And if you're a fan of dipping sweet things into chocolate, take a look at our doughnut fingers with chocolate dipping sauce recipe.)
Ingredients
200g bar plain chocolate, 50% cocoa solids, broken into squares
2 tbsp golden syrup
142ml carton single cream or 170g can extra thick cream
Method
Pour water into a pan until it is no more than one-third full.
Find a bowl which will rest over the pan without touching the water, and add the chocolate, golden syrup and cream.
Heat gently until everything in the pan has melted, then stir to combine.
Keep the bowl resting over the pan of warm water to keep the sauce warm and runny until you are ready to serve.
delicious. tips
Serve baked bananas with ice-cream and pour over the home-made chocolate sauce for a wonderfully warm banana split.