Specialist producers for allergy sufferers
If you suffer from a food allergy or intolerance and need Free-From products including gluten-free food, check out these winning products to buy online.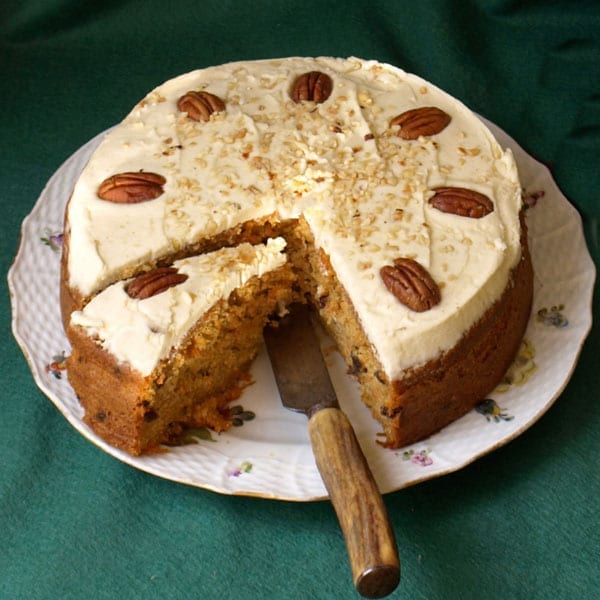 We love
hand-made gluten-free collection of cakes, biscuits, cookies and shortbread, especially the double choc chip cake, and the melt-in-the-mouth wheat-, gluten-, egg- and soya-free stilton and walnut savoury biscuits. Buy from independent shops, delis nationwide and Harrods.
Read on for more organic and specialist producers, results from specialist food allergy magazine Food Matters' FreeFrom Food Awards.
Winner of the Fair Trophy for the Best FreeFrom Food 2009
organic carrot and raisin cake
Innovation Award
Winner
gluten-free white bread (pictured)
Highly Commended
organic corn and rice pasta shapes
Commended
soft white cheese
Individual Category Awards
Breakfast cereals
Winner
organic rice crunchies
Highly Commended
nutty cranberry granola
organic cornflakes
Commended
toasted buckwheat pumpkin seeds, raisins and mango
Bread and bread mixes
Winner
Complet brown rice bread
Highly Commended
mixed seed loaf
all-purpose mix
free-from ciabatta
Commended
multi-purpose white mix
sliced white bread
bread mix
teff flour bread-mix
Pasta, pizza and pizza bases
Winner
pasta – mais and riso
Highly Commended
pizza bases
white rice pizza crust
Commended
rigatoni with Mediterranean vegetables
penne
rice and millet pasta
organic brown rice penne
free-from beef lasagne
Pies, flans, sausages and sauces
Winner
spicy korma curry sauce
Highly Commended
Spanish tart
Cumberland unsmoked pork sausages
pork sausages
Commended
organic vegetable chilli pie
steak pie
Black cherry sauce
Savoury snacks and biscuits
Winner
original cheese bites
Highly Commended
plain pretzels
organic multigrain rice cakes
Commended
cheese oatbakes
free-from cheese crackers
organic oatcakes
Cakes, muffins, sweet biscuits
Winner
carrot cake
organic carrot and raisin cake
Highly Commended
digestive biscuits
Free to Enjoy Indulgent Biscuit Deeelights
chocolate gingers
chocolate chip cookies
double choc muffins
Commended
apple muffin mix
lemon drizzle mini cakes
chocolate muffins
Chocolate and cereal bars
Winner
orange chocolate with cranberries
Highly Commended
brazils, sultana, almond and hazelnut bars
luxury dark chocolate egg
pumpkin seed and cranberry bar
Commended
organic ginger truffles
dark couverture chocolate egg
fudge flapjack
free-from mint crisps
Milk and yogurt
Winner
semi-skimmed goat's milk
Highly Commended
strawberry yoghurt
sweetened fresh soya drink
Commended
fruits of the forest yoghurt
Butter, cheese and spread
Winner
Creamy smooth original
Highly Commended
hard goat's cheese
dairy-free soya spread
Commended
goat's butter
'Ice creams', puddings, desserts
Winner
Creamy Smooth Original
Highly Commended
strawberry ice cream
Stuff in a Tub maple and pecan
Kitchen bread and butter pudding
Commended
almond tart
long-life vanilla custard
Stuff in a Tub chocolate
sticky toffee pudding
apple and mincemeat tray
chocolate sponge
free-from syrup pudding
Cuties chocolate
Products made in a nut-free environment
Winner
orange chocolate with cranberries
Highly Commended
chewy oat and raisin cereal
luxury dark chocolate egg
vanilla cake mix
Commended
Matzo crackers
apple & raspberry ice lollies
Christmas goodies
Winner
Christmas cake
Highly Commended
Christmas cake
Christmas pudding
mince pies
organic Christmas cake
Commended
Christmas pudding
iced Christmas cake
free-from mince pies
mince pies