10 recipes delicious. readers are loving right now
We love to see which recipes you've been making from the delicious. website and, as ever, your choice is impeccable. From our ultimate cheese scones recipe to the Malteser brownies you can't get enough, it's easy to see why these 10 tasty creations are all so popular right now.
And for the very latest delicious. recipes, subscribe to our magazine today.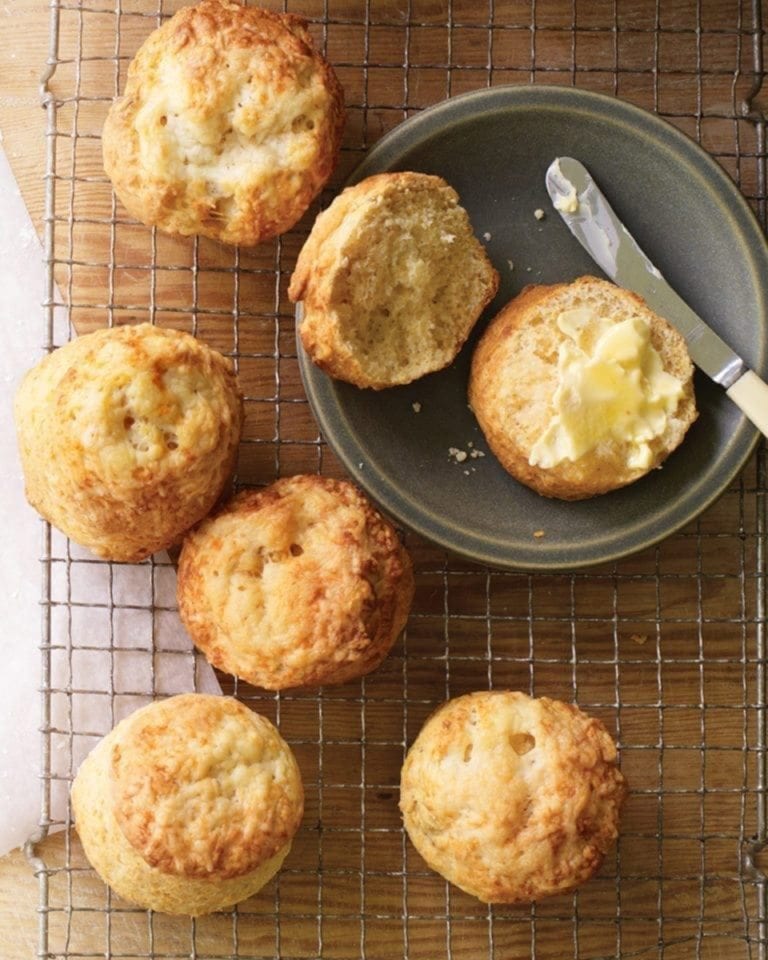 If you asked us which recipe best sums up lockdown, it would have to be our ultimate cheese scones. For starters, you've been going nuts for them (more than 40,000 of you have taken a look at these beauties in a single week alone!). Plus, the recipe is easy, cheesy and doesn't require any eggs. Tick, tick and tick.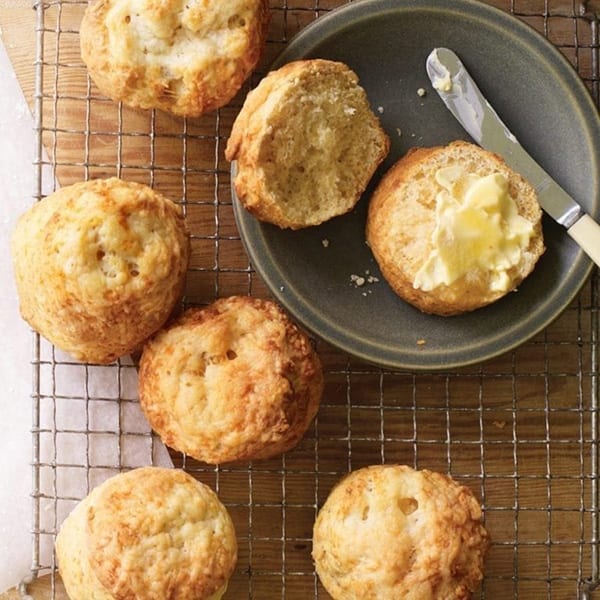 Chocolate banana upside down cake
We saw all your banana breads on Instagram and we raised you this: our indulgently sticky chocolate and banana upside down cake. A moist banana and chocolate chip sponge is topped (or perhaps we mean bottomed?) with sliced bananas and a maple caramel glaze…Find so much satisfaction in turning this beauty out onto a plate once it's cooked and caramelised. We love it served with vanilla ice cream, too.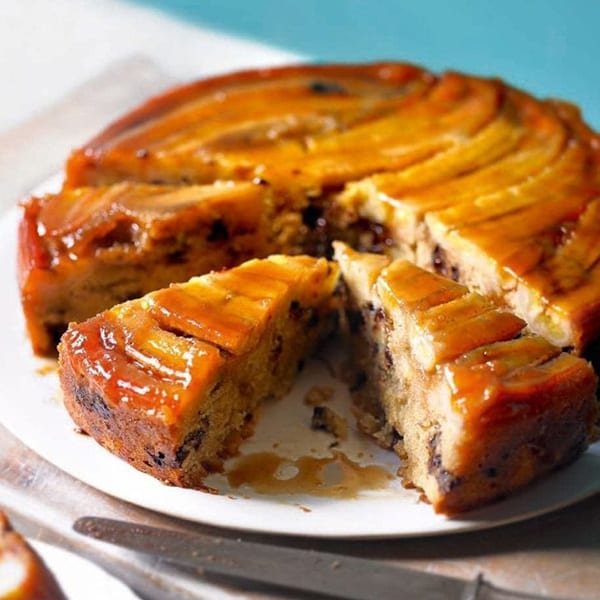 These sugar-coated buns sent you all into a frenzy when you spotted them in our April issue last month, so naturally we couldn't wait to share them with you on the delicious. website. As expected, you all LOVED them – and how could you not? They're exactly the sort of joyfully crisp, sugar-coated treat you want to eat with a strong cup of coffee.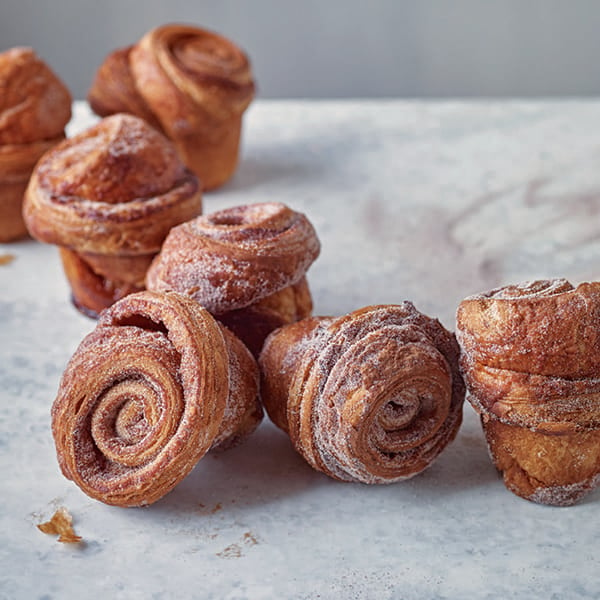 We love that this easy mackerel pâté could just as easily be served as a stunning starter as it could a simple lockdown lunch. But the real beauty lies in its speediness: all you need is 15 minutes to whip together! Brilliant stuff. Serve with crispy sourdough toasts or crispbreads.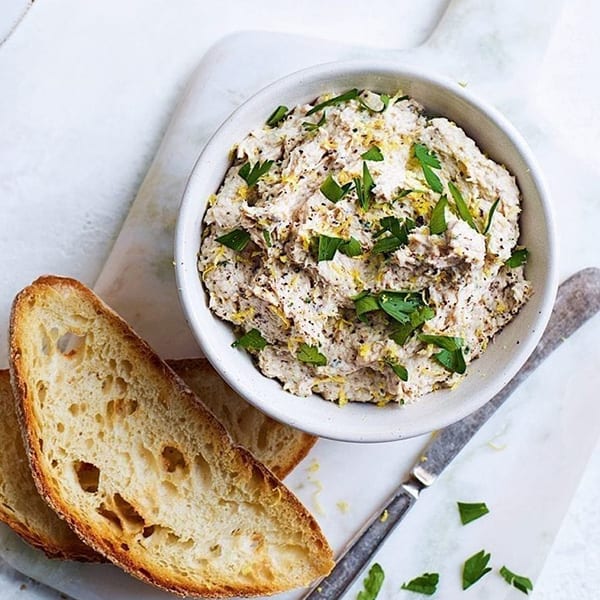 Whole-baked feta with honey, chilli and parsley
Grab yourself a pack of feta and make this super easy, super gooey whole-baked feta dish. It's mind-blowingly good served with crusty bread and salad – you need little else.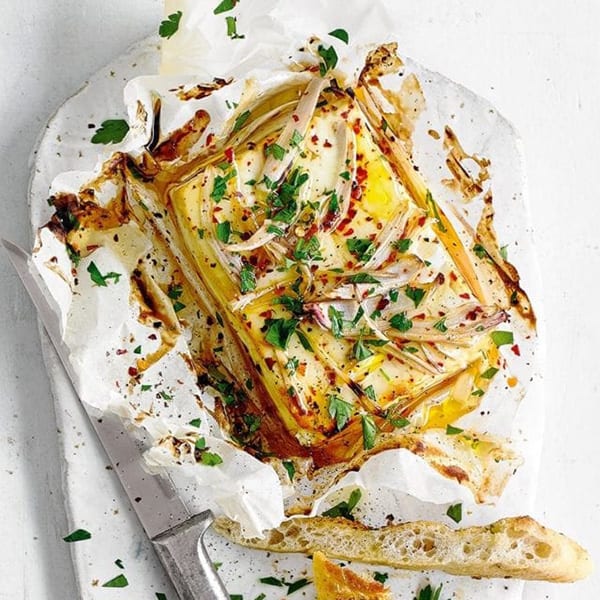 Sticky Vietnamese style pork stir-fry
If you've never considered making a stir-fry using sausagemeat before, let us change that for you. We've used pork sausagemeat in this sticky, moreish stir-fry dish and pimped it with brown sugar, soy sauce, ginger and lemongrass. You already know it's going to be good.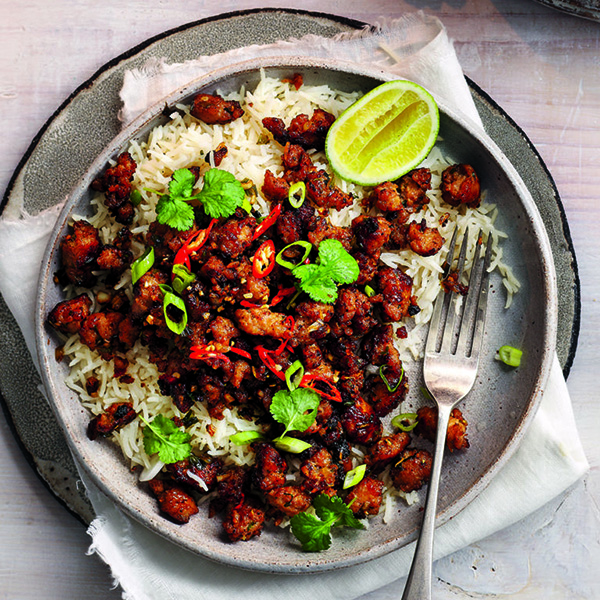 Spinach and feta filo swirl pie
Fall under the spell of our crispy swirl pie filled with a mix of spinach, spring onions, feta, goat's cheese, pecorino and dill. It's a little like the classic Greek dish spanakopita, but with even more cheese!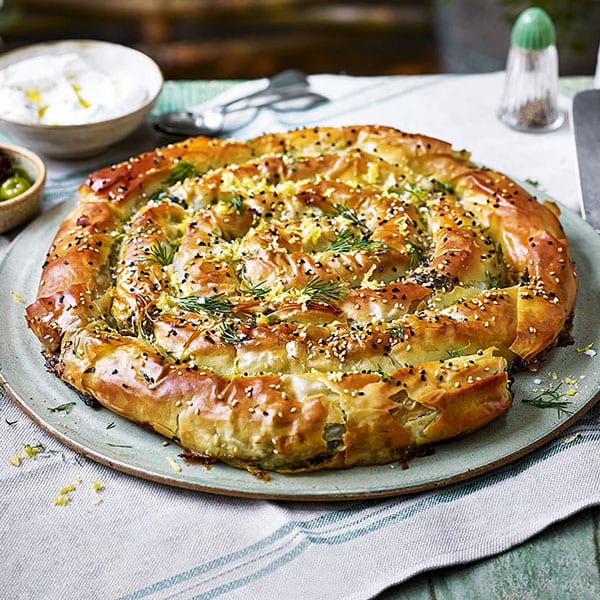 Making the decision to add a crunchy layer of crushed Maltesers to this brownie recipe is probably one of the best things we've ever done. Wouldn't you agree?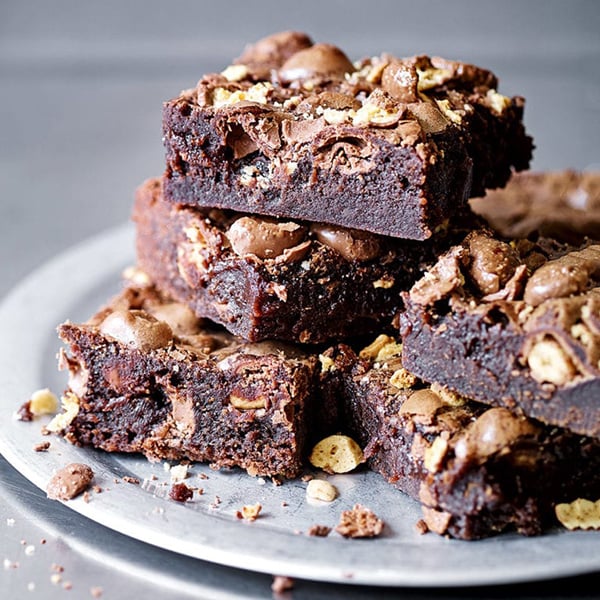 We get it – doughnuts are delicious but they can be a bit of a faff to make. Luckily, we have the perfect solution: these sugar-dusted mini doughnut muffins. They take 25 minutes to make and 8 minutes to bake! Result.
Marination stations everyone! These chicken shish kebabs are on the menu for dinner tonight and they're all about the flavour. Chicken is marinated in a spiced yoghurt dressing, then charred under the grill until slightly blackened and gnarly. Warm up a pile of flatbreads – plus extra yoghurt, chilli sauce and pickled tomatoes – and make tonight a feast!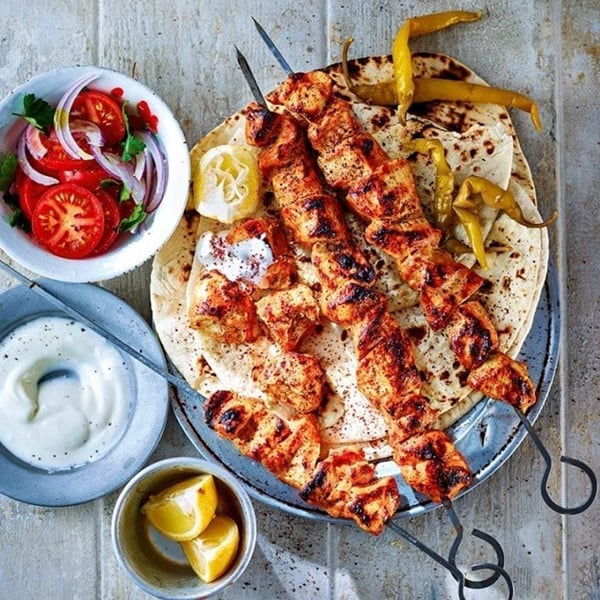 Take a look at what else is good to eat now with all our seasonal May recipes.