The delicious. virtual quiz for foodies – with REAL pub grub
The virtual pub quiz has suddenly become a thing. We've gone one better with a food lover's virtual quiz, plus recipes for the best pub grub you've ever tasted. Appoint a quizmaster, get everyone linked to the recipes, then get cooking, chill the beers and let the fun (and rivalry) begin.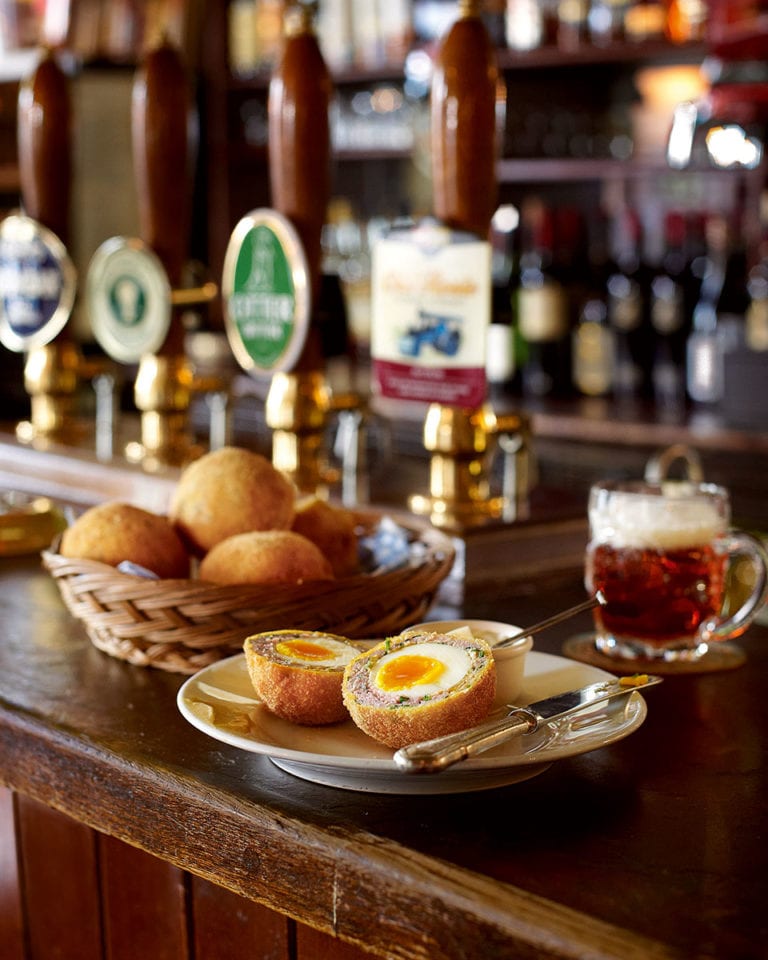 THE delicious. VIRTUAL PUB QUIZ FOR FOOD LOVERS
1. On the Scoville Scale, which measures the heat of chilli peppers, how high does pure capsaicin score? 
2. Whose first banquet featured roast beef, roast chicken, pork chops, lamb chops, sausages, bacon, steak, boiled potatoes, roast potatoes, chips, Yorkshire pudding, peas, carrots, gravy, ketchup and mint humbugs? 
3. A classic Martini is garnished with an olive. What's the recognised garnish for a Gibson? 
4. Name the five flavours in a packet of Rowntree's Fruit Pastilles 
5. The name of which dish is derived from the Tamil word for sauce?
6. Which European country currently produces the most wine?
7. Which citrus fruit is a variety of mandarin, introduced to Europe in the 19th century via a port in Morocco?
8. According to a classic of children's literature, whose intake in one day included chocolate cake, ice cream, a pickle, Swiss cheese, salami, a lollipop, cherry pie, a sausage, a cupcake and a slice of watermelon?
9. Which one of the following was the first of Heinz's 57 varieties?
A. Tomato soup
B. Ketchup
C. Prepared horseradish
10. Coriander leaves and stems are used for cooking, but to which vegetable is coriander closely related?
11. Which plant does saffron, the world's most expensive spice, come from? 
12. Which country produces two-thirds of the world's supply of vanilla?
13. What term used to denote excellent cookery is derived from a ribbon worn by members of a French Order of Knighthood?
14. Whose last meal included a choice of: oysters, consommé Olga, fillet mignon Lili, sauté of chicken Lyonnaise, lamb with mint sauce, roast duckling with apple sauce, sirloin of beef, château potatoes, punch romaine, roast squab and cress, Waldorf pudding, peaches in Chartreuse, jelly and éclairs?
15. The classic seasoning Chinese five-spice is comprised of star anise, fennel seed, Sichuan pepper and which other two spices?
16. What is added to Guinness to make a Purple Velvet?
17. In the United States it's known as 'variety meats'. What do we call it here in Britain?
18. What grows on the outside of nutmeg?
19. The French call it 'sabayon'. What do the Italians call it?
20. What is the principal ingredient in tahini?
21. Francis Bacon died in 1626 while attempting to stuff a chicken. What was he trying to stuff it with? 
22. Feta is made from the curds, but what less well-known Greek cheese is made from
the whey left over?
23. What is the principal ingredient in mock turtle soup?
24. Which fashionable fruit is used to make grenadine?
25. Which is the only 'fruit' to grow its seeds on the outside?
26. Tempura, the method of deep-frying in a light and airy batter, originated in which country?
27. Baked beans are a firm favourite in the UK – but what type of beans will you find inside the tin?
28. Which of the following is not a type of potato? Home guard, red craig's royal, pentland crown, arran pilot, blue dwarf
29. If you ask for your steak to be cooked "Englisch" in a German restaurant, how should it be cooked? 
30. What fruit did Little Jack Horner pull out of his pie in the famous nursery rhyme? 
Click here for the answers to the delicious. foodie pub quiz
Recipes to serve alongside your virtual pub quiz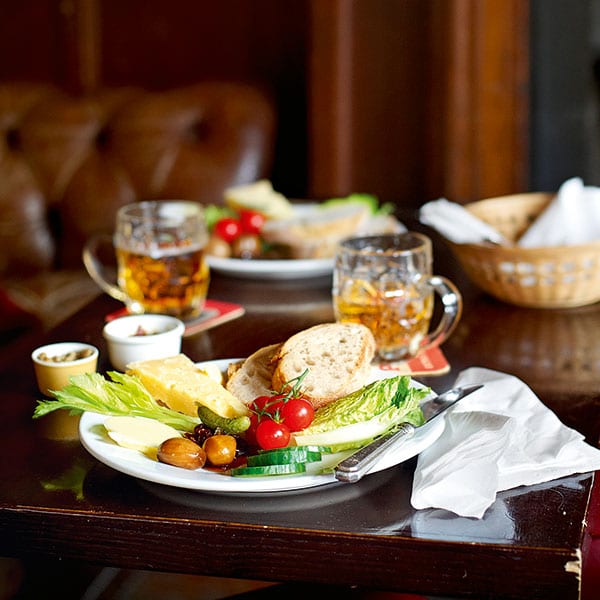 Even if you don't win the quiz, you can still win the food envy with these 5 classic pub grub recipes…
Beef and ale raised pies
Scotch eggs
Ploughman's platter
Scampi with chunky chips and tartare sauce
Bread and butter pudding
Subscribe to our magazine
Subscribe to delicious. magazine for HALF PRICE
Subscribe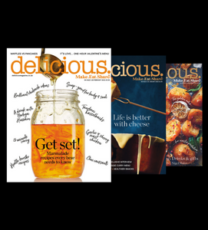 Join our newsletter
Packed with menu ideas, recipes, latest competitions and more...