Where to eat in Bologna, Italy
The capital of northern Italy's Emilia-Romagna region has long been revered for its food by its country folk. Now it seems we've all caught on, with increasing numbers of tourists drawn to this booming culinary hub.
Resident Sarah Lane tells us where to eat in Bologna for the best gelato, pasta, seafood and more.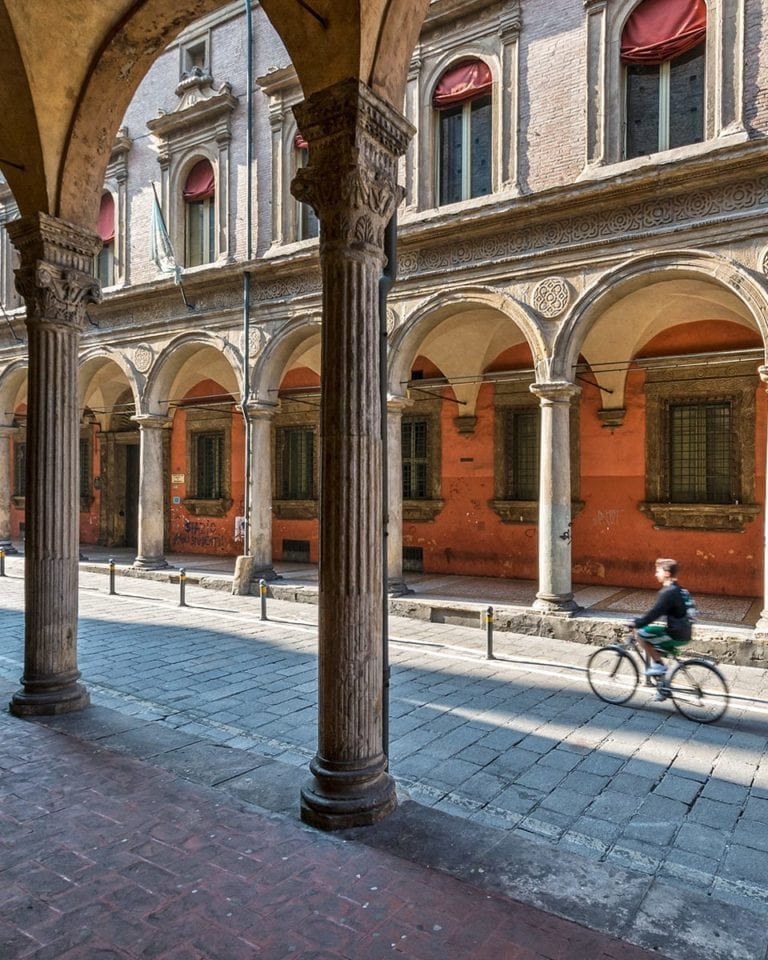 When I moved to Bologna 20 years ago, tourists were something of a rarity. Now the city is fast becoming one of Italy's top travel destinations. Bologna's compact medieval city centre, with its piazzas, towers and porticos, has had a welcome facelift, and the airport is in the middle of a major enlargement programme. The city's been dusting itself off and dressing up to welcome a growing number of culture-hungry (and just plain hungry) travellers.
Bologna is considered by many – including the proud locals – to be Italy's food capital, and good eating is deeply ingrained in the city's culture (it's not nicknamed La Grassa – the fat one – for nothing). Wherever you go there's an embarrassment of riches when it comes to eating options. The famous tagliatelle, tortellini and other pasta specialities abound, and the deft skills of the sfoglino (fresh pasta-maker) are ever more in demand.
The food scene is booming. The Bologna edition of La Repubblica says there are now nearly 50 per cent more restaurants and bars than there were in 2009, and a third more than there were five years ago. Thankfully (and my Bolognese husband Enrico, a stickler for his local traditions, agrees), for the most part quality isn't being compromised by quantity. There's so much going on right now that there is no better place for a dedicated food-lover to be.
A tale of two markets
Nowhere is the changing face of Bologna's food scene more obvious than in its markets. Occupying a grid of streets between the main square, Piazza Maggiore, and the city's landmark the Due Torri, the Quadrilatero is the ancient mercantile centre of the city. Here you'll find the Mercato di Mezzo (9am-midnight daily), the oldest market, dating back to medieval times. The fishmongers, butchers and delis put out so many tables it's often hard to navigate the narrow passageways. It's difficult to believe it was once the realm of local shoppers with just the occasional bar.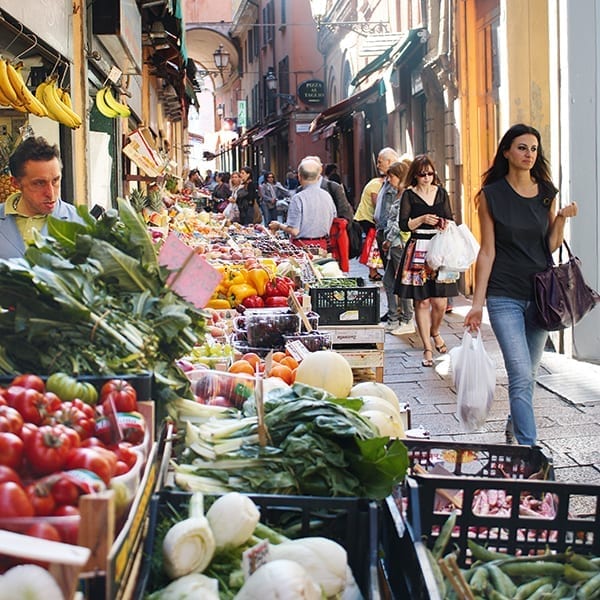 One of the market's oldest wine bars is the atmospheric Osteria del Sole, which has been serving stallholders and shoppers, businesspeople and students since 1465. Although no food is served here, you're welcome to stock up at the market and eat it at the long wooden tables. There's a decent choice of wine, including local sangiovese from Spalletti and the lambrusco from Medici Ermete.
My favourite place to eat here is Simoni. Mortadella, the city's signature sausage, is their thing. They even run short talks on the subject (available in English; book online, from €4 for 20 minutes). Watch them skilfully slice the barrel-size sausage by hand as you buy some to take home, or eat it in a classic panino – or in the house speciality, a mortadella-filled, baked tortellino the size of a pasty. It's perfect with a glass of pignoletto, the fresh, fruity white from the Colli Bolognesi hills, southwest of the city.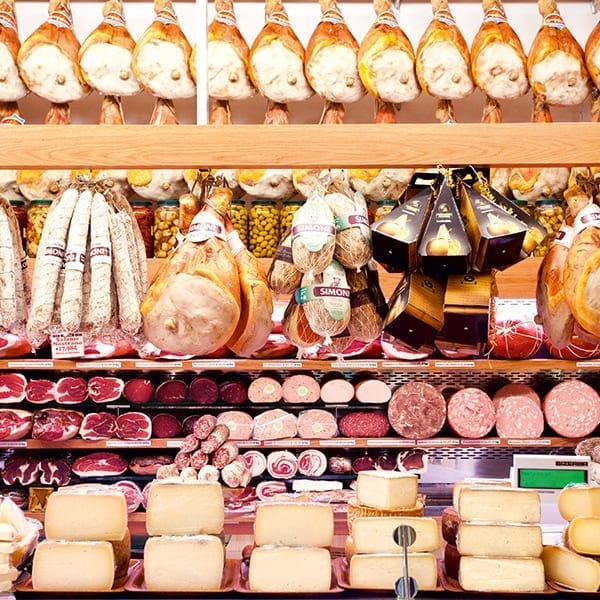 Round the corner, the Paolo Atti bakery is currently celebrating its 150th anniversary and it's still run by the founder's descendants. Although traditionally for Christmas, their certosino fruitcake in a beautiful art nouveau box makes a great foodie gift all year round. Rather quaint and old-fashioned, Atti is different from my other favourite bakery, Forno Brisa, a contemporary place with three branches in the city, specialisingin sourdough bread made with their own stone-milled flours (which I use at home). I love their tangy rye bread and exquisite pizza by the slice.
For the Bolognesi, the preferred foodie destination is the city centre's other daily food market, Mercato delle Erbe (closed Sun). It has more of an authentic marketplace atmosphere and several excellent places to eat, including Banco 32, which was the first restaurant to open here, four years ago. The menu is mainly seafood-based (the place used to be a fishmonger), with dishes such as pasta with swordfish, lime and ginger, though there are always tempting vegetarian options, such as courgette and sun-dried tomato risotto. In the evening, Banco 32 becomes a tapas bar serving dishes such as tuna tartare, stuffed calamari and octopus salad.
Pasta power
Take the rear exit from Mercato delle Erbe to find Le Sfogline, one of Bologna's best-loved pasta shops, run by sisters Daniela and Monica Venturi. "We make all the traditional varieties like tortellini and tagliatelle," says Daniela, "as well as seasonal specials such as tortelloni with ricotta and lemon zest or pesto lasagne." A box of handmade tortellini is a wonderful souvenir, but be sure to order in advance.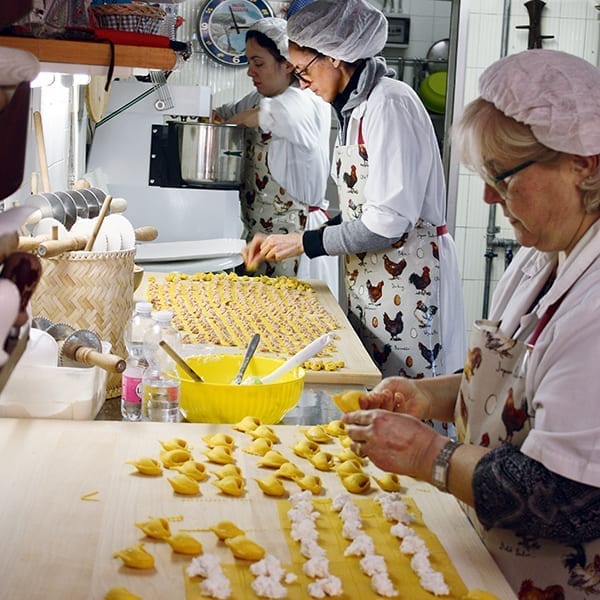 Tortellini take pride of place among Bologna's specialities. They're the tiny pasta parcels usually made with meaty fillings, whereas tortelloni are larger, often filled with mild ricotta and herbs. The traditional recipe, made with mortadella, parmesan, pork loin and raw ham, is one of 27 (including stecchi fritti alla petroniana; see recipe p122) that have been registered by the local Chamber of Commerce as official regional recipes – pasta is taken seriously here.
Tiny and delicate – legend has it that tortellini were inspired by the goddess of love Venus's navel – they require dexterity to make. It's a skill learned young; my husband was initiated at the age of eight.
The capon broth tortellini are traditionally served in is rather wintry but even some of the most passionately traditional local chefs propose more seasonal versions. Marco Franchini of Osteria del Cappello includes tortellini with green bean pesto and ricotta salata on his summer menus. "When it comes to tagliatelle, though, however hot the summer, the people of Bologna, me included, still insist on a traditional ragù," he says, secure in the knowledge that his is one of the city's finest.
Tortellini are not the only pasta with a back story – tagliatelle are said to have been inspired by the long blonde hair of Lucrezia Borgia, and a perfectly proportioned gold sample (8mm wide, the registered standard size for traditional tagliatelle) is kept as an official measure in a special casket at the Chamber of Commerce.
Beat the heat
One of the best places for summer dining al fresco is the simple yet stylish seafood restaurant Osteria Bartolini in the city's centre. An evening spent with a platter of mixed fried seafood and a bottle of pignoletto under the ancient plane tree that overlooks their garden is pretty idyllic. The fish comes from the port town of Cesenatico (60 miles away), where the Bartolini family has two more restaurants, including the Michelin-starred La Buca.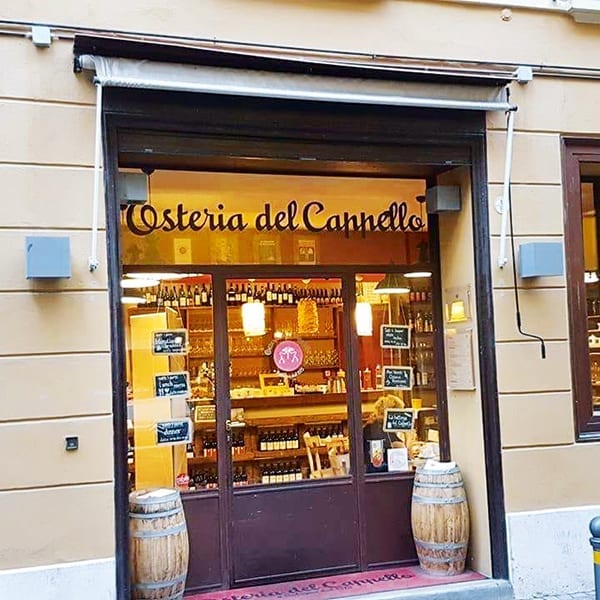 For a hit of fresh air, there's no beating a trip into the hills surrounding the city. Take bus 29 from Piazza Maggiore for the 15-minute journey south to Adèguati (open summer only), armed with the promise of a memorable culinary experience. Tuscan-born TV chef Cesare Marretti, multi-talented and full of energy, makes his own wine, olive oil, flour – even tea (he has a tea plantation in China) and keeps prices low and quality high. He'll even reimburse your bus ticket.
The woodland setting, with sunflowers planted by schoolchildren, is remarkable, and the summer menu offers a choice selection of grilled meats, vegetables and fish plus a couple of pizzas (margherita and marinara). Try the speciality, stuffed sardines alla beccafico. "We use turmeric breadcrumbs for the filling, grill the fish on fig leaves and serve them with melon – it's a stunning summer dish," says Marretti.
For a chill fix, Barbara Poggi makes some of the best gelato in the city at her Cremeria San Francesco (Piazza San Francesco 1B). She gets her milk from small local farms and uses only seasonal fruit. "I also use almond milk for vegan ice creams, such as 'fiori del sud', made with pistachio nuts – it's one of our most popular," she says. It's wonderful, believe me. If you want to learn how to make gelato, take bus 87 to the headquarters of Carpigiani (who manufacture ice cream making equipment), six miles west of Bologna, for a hands-on workshop. There's also a gelato museum (Tue-Sun 9am-6pm, tours only) and regular evening events, such as gelato and pizza or barbecue nights, and Wednesday-night aperitifs.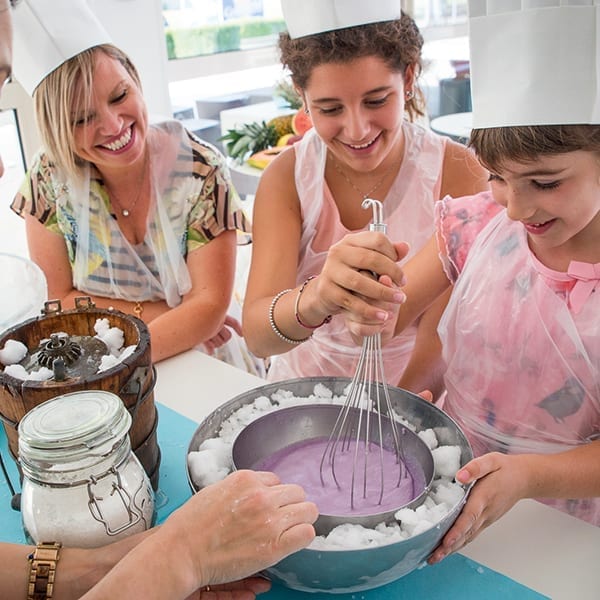 For discerning travellers who like a healthy helping of history and culture served up with their tortellini and gelato, nowhere can dish it up with as much style as Bologna
Subscribe to our magazine
Food lovers, treat yourself this Christmas... Enjoy 12 months of magazines for £29.99 – just £2.50 an issue.
Subscribe
Unleash your inner chef
Looking for inspiration? Receive the latest recipes with our newsletter