Where to eat in Hong Kong
It's one of the most exciting places on earth. When European capitals are shivering in the cold, Hong Kong is at its vibrant best, celebrating Chinese New Year, starting on 5 February, with parades, fireworks – and barnstorming food.
Former resident Eleanor Ford celebrates the territory's tastiest highlights and tells us where to eat in this buzzing city.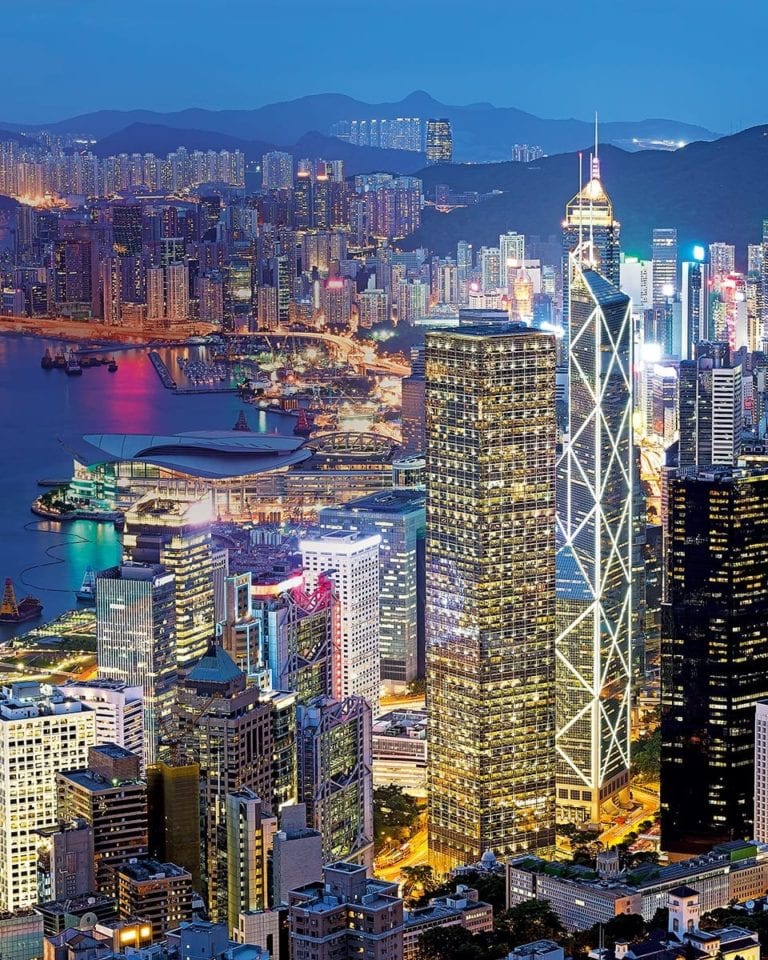 There's something high-octane and addictive about life in Hong Kong. It's one of the world's most dynamic, pulsating cities – perhaps the most. I spent two of the most exciting years of my life living there and when I return I'm immediately buoyed by the energy.
The skyline – and there are more skyscrapers than in any other city on earth – is forever changing. Buildings go up, land is reclaimed, old is replaced with new. The streets are noisy and thronged with people. Walk through the lively district of Central (or take the outdoor escalator that snakes up steep hills to the arty district of SoHo) to experience the thrill of the city's bustle and the sounds and smells of frying dumplings.
The city's outward appearance may be in flux but strong cultural traditions, often marked by festivals, root Hong Kong in its past. At the Mid-Autumn Festival to mark the harvest (September or October in the Gregorian calendar), moon cakes – circular, yes, moon-shaped, cakes filled with a combo of salted egg yolk and lotus seeds – are shared, as they have been for over a thousand years. There are festivals almost monthly in Hong Kong and the ultimate is Chinese New Year.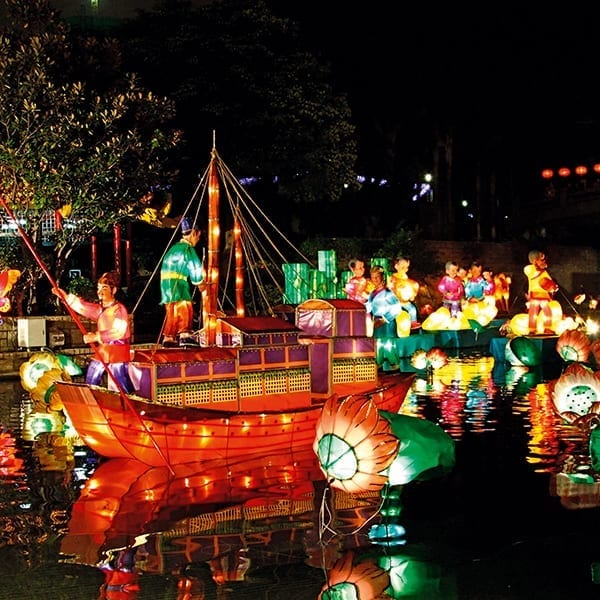 Party time
Colour floods the city in the build-up to the celebrations, which this year begin on 5 February (ushering in the year of the dog). Streets are strung with shock-red tasselled lanterns. Potted tangerine trees groaning with fruit are set outside shops and in homes. Flower markets buzz with a frenzy of activity as people stock up on orchids, spring peonies and boughs of cherry blossom. To admire the best blooms, head to Victoria Park flower market in Causeway Bay (open daily noon-midnight in the week before New Year).
The celebrations kick off on Chinese New Year's Eve when families gather for a reunion meal. Red envelopes filled with money are exchanged and foods considered auspicious are served. Savoury turnip cakes, crunchy outside, soft within and flecked with salty dried oysters, are eaten to bring good fortune. Dark, sticky rice cakes studded with red dates bestow success on diners. Sweet rice dumplings bathed in osmanthus-scented syrup symbolise unity.
On the first day of the New Year, people visit temples to light incense and pay respect to ancestors. The heady atmosphere carries on into the evening, culminating in the famous night parade. The streets of Tsim Sha Tsui district in Kowloon fill with neon floats, marching bands, dance troupes, acrobats and Chinese lions and dragons. On the second day a massive firework display crackles over Victoria Harbour. On the third, it's race day at the Shatin horse track in the New Territories to the north.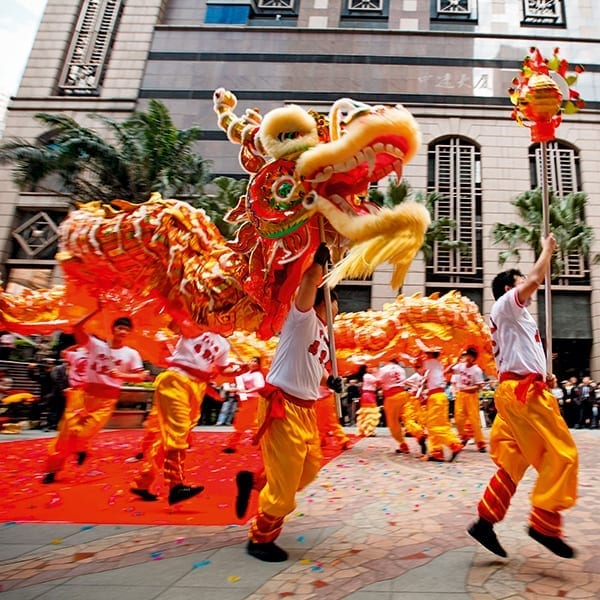 Seeking fortune for the year ahead is a key part of the celebrations. Feng shui experts proclaim 'fortune hotspots' around Hong Kong to bring luck to visitors. In the Lam Tsuen district in the New Territories, the famed 'wishing trees' are strung with thousands of 'desires', written on red paper, then tied to an orange and thrown up into the branches. Oranges are everywhere at New Year and exchanging the fruit is a gesture of goodwill.
On the fourth day, the city reopens for business but festivities continue for 15 days, ending with the Spring Lantern Festival with thousands of colourful lanterns filling the city.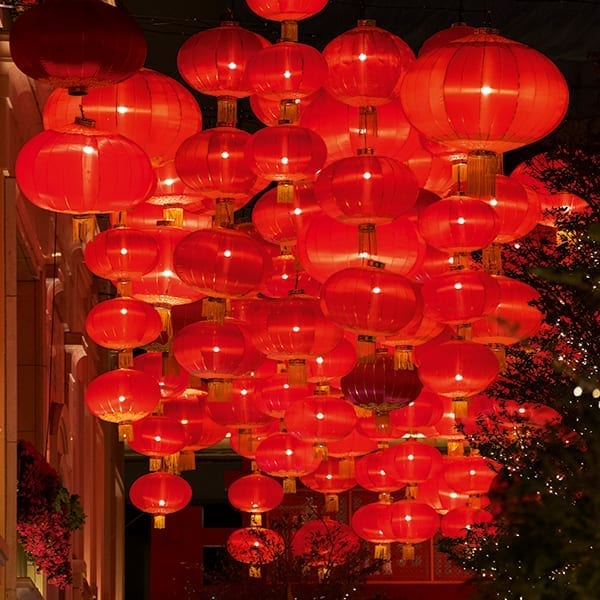 Tastes not to miss
If you like to eat, get ready to queue: queues are a theme at many of the best places. People obsess over food and are prepared to wait for it. In Hong Kong I developed the habit of joining a queue when I saw one, without knowing what it was for – I was rarely disappointed.
Any food-loving visitor to Hong Kong has to first get their fix of dim sum. I always head to City Hall Maxim's Palace, a vast, ballroom-like restaurant strung with glittering chandeliers and filled with the chatter of eager diners. Weekend brunch is the time to go (there will be a queue). The wait is worth it once the servers start rattling past with steaming trolleys of ruffled dumplings; pillowy buns filled with char siu pork; sweet, fatty spare ribs; and delicate shrimp wontons.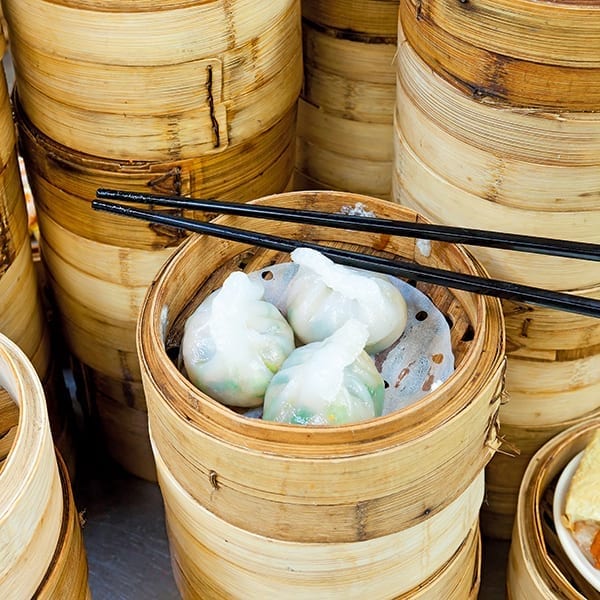 A more low-key local classic is beef brisket slow-cooked with ginger, tangerine peel, cinnamon and star anise until it melts into its broth. Order with noodles (try the e-fu, which have a slightly chewy texture) at Kau Kee (21 Gough Street, Central). Brusque service keeps the queue moving quickly.
Egg waffles are a pleasing Hong Kong street food curiosity. Batter made with eggs, flour, custard powder and evaporated milk is cooked in a dimpled waffle iron to create fluffy bubbles joined together by a crunchy shell. Sometimes they're filled, but the best are plain and freshly cooked from Lee Keung Kee North Point Egg Ball (492 King's Road, North Point).
It's a tiny stall just down the road from my first apartment; I used to wander down on humid evenings for my sweet fix. The 2017 Michelin Guide to Hong Kong and Macau has since listed it so – you've guessed it – there will be a queue. Nearby is the best place to try tang yuen, sweet glutinous rice dumplings served at Chinese New Year. Fook Yuen (7 Fuk Yuen Street, North Point) is famous for its dumplings with silky, delicate skins and rich, creamy fillings. Choose peanut or black sesame fillings and match with a broth of sweet ginger, red bean, almond milk or walnut.
The new – and the old
Something that's long intrigued me about Hong Kong's gastronomy is how traditionally Chinese it is – this in a city that's always been abuzz with innovative restaurants and cuisines from around the world. That's set to change, as a new wave of hip young chefs are mixing things up to create modern dishes with big, intense flavours. Chinese classics are fused with pan-Asian flavours and European ingredients, creating food that's new and exciting.
Off the plane, the first place I head to is Little Bao in SoHo. It has counter seating, loud music and the food is sensational. Fried chicken has a Chinese black vinegar glaze and a lip-tingling Sichuan mayo. Truffle fries come with shiitake tempeh and pickled daikon. Salted ice cream sandwiched with caramel in a steamed bun surprises and delights.
Another daring menu to enjoy is at the irreverently named Ho Lee Fook in Central. Here they reinterpret old Cantonese dishes such as typhoon shelter crab, which is transformed into an addictive vegetarian version with corn on the cob buried under a mound of crisp garlic crumbs.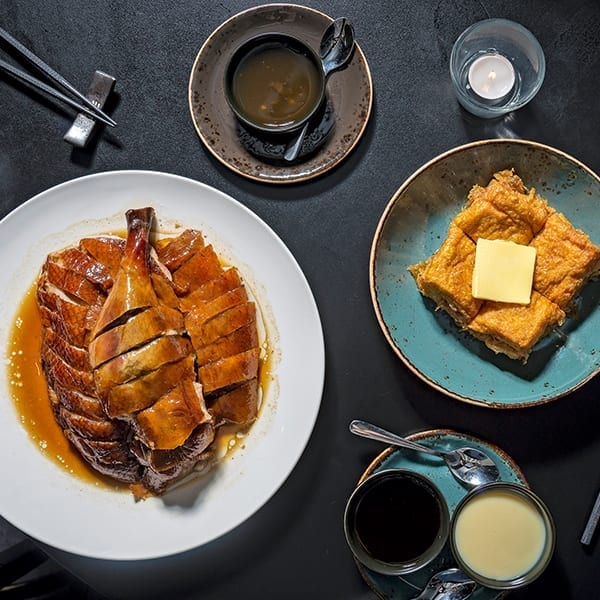 For beautifully rendered Chinese classics with just a little East-meets- West flair, nearby Mott 32  is where Hong Kongers in the know head. High-end sophistication pairs with industrial chic – and the roast meats are hard to beat. Char siu has a crisp sugar coating; roast goose is a burnished bronze; though hotly contested, the Peking duck might just be the best in town. They have the balance right, recognising that, sometimes, the classics are best left as they are.
One thing I love about Hong Kong is that, for a country that prides itself on reinvention, there's something intangible that remains unchanged. Against a backdrop of ceaseless, frenetic change, the culture – and the food – maintains its identity and distinction.
Subscribe to our magazine
Subscribe to delicious. magazine for HALF PRICE
Subscribe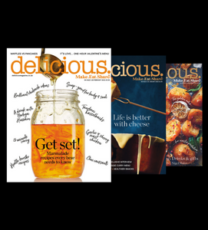 Join our newsletter
Packed with menu ideas, recipes, latest competitions and more...