Are energy bars a healthy snack choice?
Protein and energy bars and balls have sprinted to the front of the pack in terms of 'healthy' on-the-go snacks. They tempt us at the supermarket checkout, in health food stores and gyms as a wholesome energy boost.
But does the evidence back up the claims? Sue Quinn chews it over.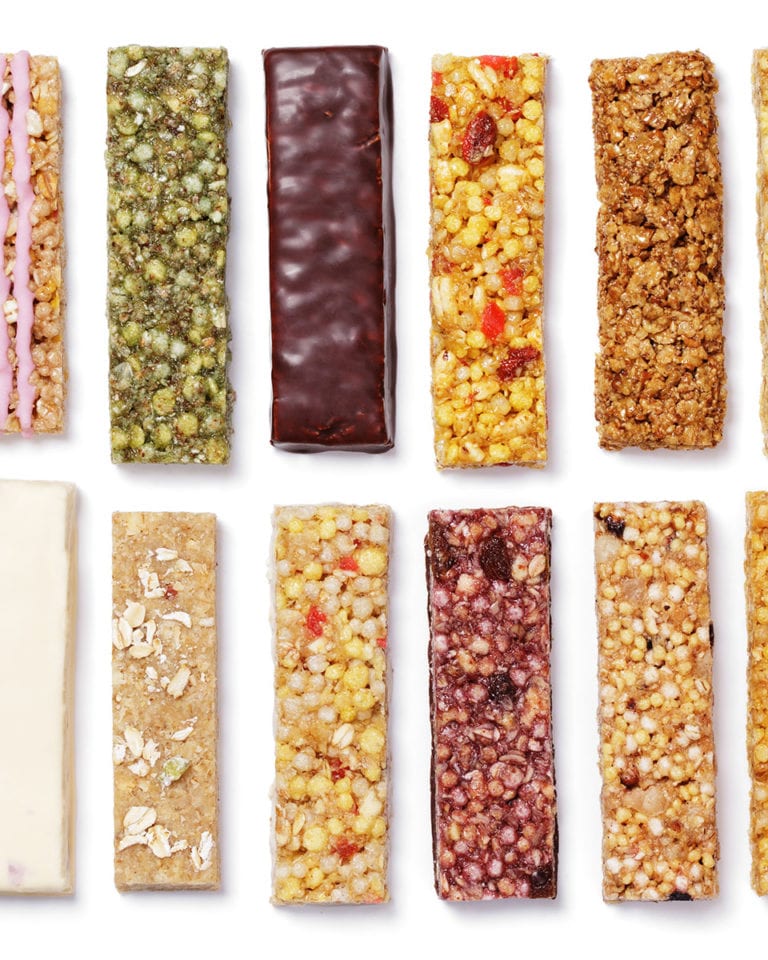 Given the rate at which we're devouring them, it seems many of us believe (or hope!) energy bars are good for us. Sales have risen by a chunky 40 per cent in the past year, according to research group Kantar Worldpanel. In the UK, we now munch through more than 20 million energy bars and balls a year. But the big questions are what exactly is in them and why do we find them so appealing?
Energy snacks generally fall into two categories, which often overlap.
Energy balls and bars (sometimes known as sports bars) are marketed as a convenient way to refuel before, during or after intensive exercise. They may be filled with nuts, seeds and fruit and are often fortified with vitamins and minerals. Some brands also contain added protein.
Protein bars have a high ratio of protein to carbohydrates and are aimed at athletes or people doing weight or strength training. Proteins consist of amino acids, the building blocks for our body's cells. The theory is that, after a tough workout, the protein in these bars will help build muscle, add bulk and improve performance.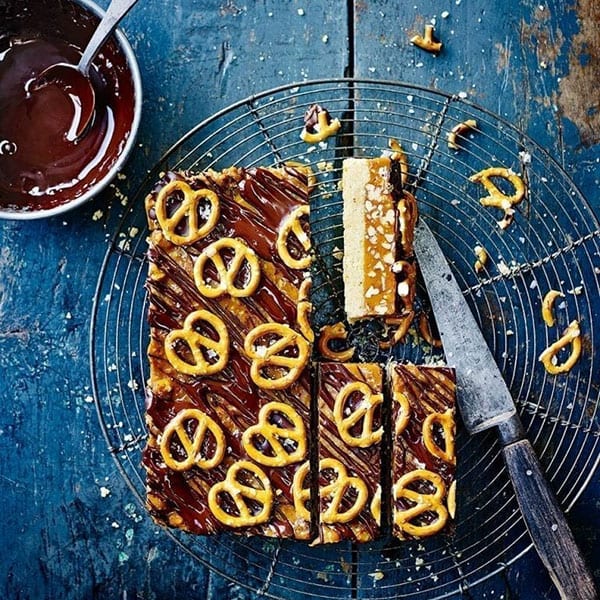 The source of the protein varies. Food manufacturers often use whey (a by-product of cheese making) or casein (which comes from milk curds) but sometimes blend these with cheaper, lower-quality forms of protein derived from soya beans.
Some protein bars are targeted at people trying to lose weight, on the basis that protein-rich foods tend to make you feel fuller for longer than those high in carbohydrates or fat.
''The bars aren't a good snack choice for people watching their weight''
Weight gain
According to the Australian Institute of Sport (AIS), sports bars, including those with added protein, can be a convenient source of energy and other nutrients when consumed as part of an exercise programme or a busy lifestyle. "A major role for sports bars is to provide a concentrated form of carbohydrate to meet fuel needs before, during and post exercise," according to an AIS analysis. But the Institute urges caution, warning the bars are 'often overused' and can easily lead to weight gain.
Dietitians agree the bars aren't a good snack choice for people watching their weight. "Eaten regularly, they can lead to weight gain if they're in place of a lower-calorie snack," says Priya Tew, a registered dietitian with the British Dietetic Association (BDA). "While they seem healthy and can be good choices, it ultimately depends on what else you're eating in your day and how active you are."
A Crunchy Peanut Butter Clif Bar (68g), for example, widely available at supermarket checkouts, contains 280 calories – about 4 cals per gram. By comparison, a Cadbury Dairy Milk Fruit & Nut Bar (49g) contains 245 calories – about 5 cals per gram.
Of course, energy bars are meant to be calorific, as they're designed to be a concentrated fuel source. But Tew says there are more nutritious – and considerably cheaper – ways to top up your energy supplies. "The same result can be achieved with a piece of fruit and a handful of nuts," she says.
So are they healthy?
Actually, some energy and protein bars resemble junk food more than healthy snacks. In 2018, insurance provider Protectivity analysed 56 popular protein bars and found that many contained more sugar and saturated fat than a Krispy Kreme Original doughnut.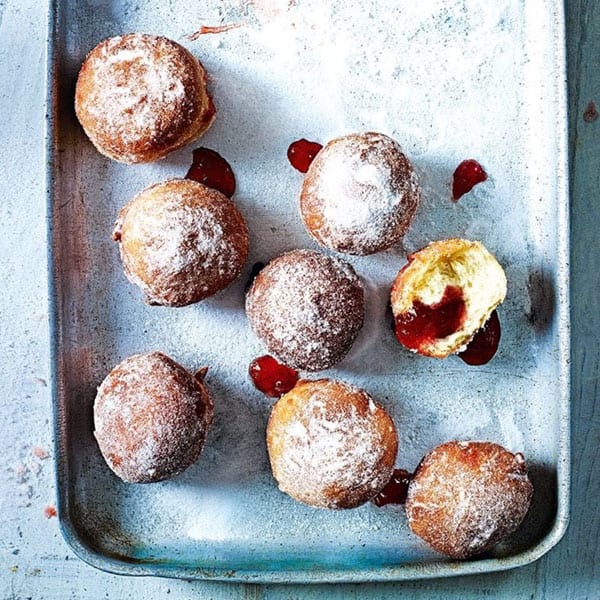 The worst offender for sugar was the PowerBar Protein Plus 30% Lemon Cheesecake Flavour, with 19g sugar per bar (almost 5 teaspoons). In terms of saturated fat, Nutramino Protein Bar Coconut contained 9.9g per bar. These levels are considered high under current NHS guidelines.
Energy bars are often sweetened with dried fruit and sit on a blurred line between health snack and confectionery. For example, Deliciously Ella Cacao & Almond Energy Balls contain almost 13g sugar in a 40g pack (31.5g/100g) in the form of dates. Although the NHS states this is a 'high' level of sugar, it also says 30g dried fruit can count as one of your five-a-day.
To add to the confusion, the NHS recommends that dried fruit should only be eaten as part of or after a meal to limit damage to your teeth. "Yes, it's confusing," says Tew. "Ultimately, it depends on what else you're eating and how often you have one of these bars."
What about protein?
Some protein bars imply – although they're not allowed to state it directly under EU food labelling laws – that they can help repair and build muscle. While it's true that athletes need more protein than the sedentary population, a healthy diet can meet everyone's needs, according to the British Dietetic Association. In the UK, men are advised to eat 55g protein per day and women 45g, but most people eat significantly more than this amount.
Will Hawkins, a specialist exercise and sports nutritionist with online medical service Push Doctor, says natural protein sources are more effective for building and repairing muscles than supplements. For example, a tuna and beetroot salad with a handful of berries eaten 2-3 hours before a workout is a better option than a protein bar. Or he suggests eating a pot of yogurt with granola and a handful of nuts immediately after exercise.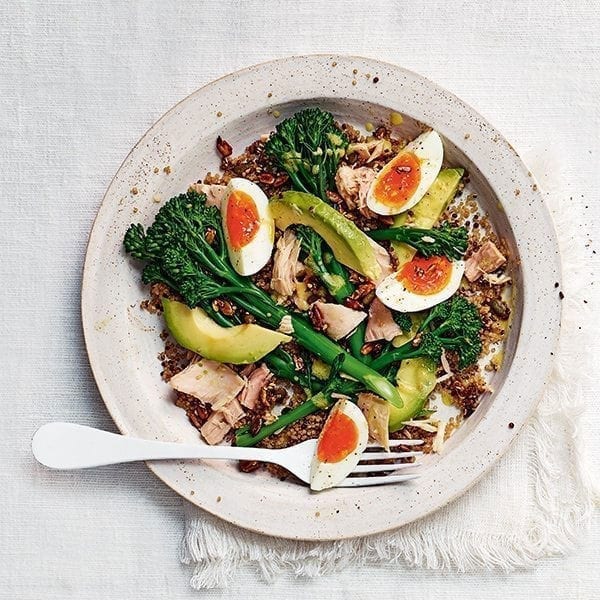 "View protein bars as an emergency source, and only use them when you don't have the opportunity to eat natural protein," Hawkins says. "These bars should supplement a healthy, well balanced diet, not replace it." He also stresses they shouldn't be used as meal replacements because they don't contain all the nutrients necessary for optimum health.
In fact, eating more than twice the recommended amount of protein is not recommended. "Too much protein will lead to an imbalance in your diet, which
can mean your body is lacking carbohydrates for energy and having to convert the excess protein to use it as fuel," Tew says. "This makes more work for the body and isn't as efficient." Processing excess protein can also put pressure on the kidneys, although that's generally only harmful if you have kidney related health problems, says Tew.
The bottom line
Protein and energy balls and bars can be a convenient way to refuel before, during or after exercise, but protein-rich whole foods are a healthier option. Many energy bars are high in sugar, saturated fat and calories, so read labels carefully. The bars aren't a good choice if you're trying to lose weight or maintain a healthy weight and they shouldn't be eaten as a meal replacement.
Subscribe to our magazine
Subscribe to delicious. magazine for HALF PRICE
Subscribe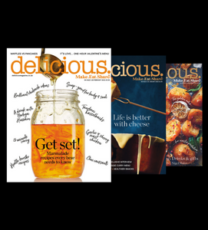 Join our newsletter
Packed with menu ideas, recipes, latest competitions and more...