The best tequilas and mezcals to buy and the drinks to make with them
Tequila can get a bad rap. Typically thought of as a "shotting" drink, it's often overlooked in the flavour department. But sipped slowly, in a margarita or on ice, tequila can offer a world of interesting flavours, and its uplifting capabilities are second to no other spirit.
Then there's tequila's cousin: mezcal. Mezcal is also made with agave, but the plants (piñas) are cooked inside lava-lined pits, before being distilled in clay pots, giving it a distinct earthy smokiness.
We've found 11 of the best new tequilas and mezcals that are worth your attention, from sustainably grown Mijenta tequila bianco, to rich and caramel VIVIR. There's even a George Clooney approved tequila in the mix…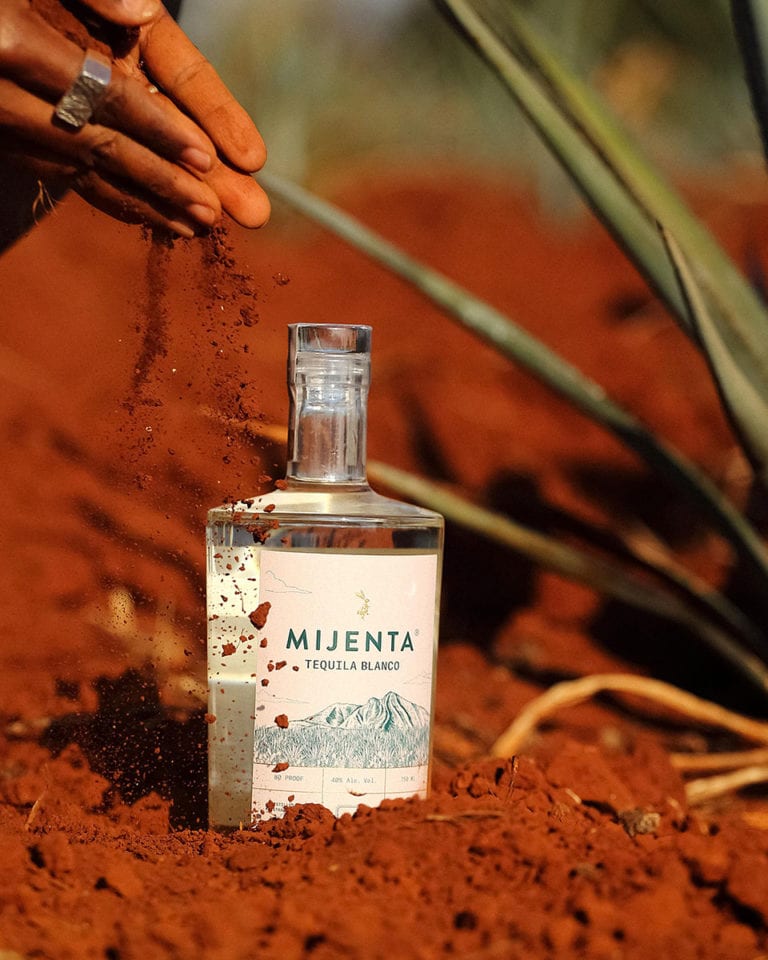 What's the difference between mezcal and tequila?
While all tequilas are mezcals, not all mezcal is tequila. Both spirits are made with agave, but they're made with different varietals of the plant, and in different regions of Mexico. Tequila is made from blue agave (agave azul), while mezcal is made most commonly with espadín and arroqueño agaves. They're also distilled differently: tequila is made by steam-baking the piñas inside industrial ovens before crushing to extract the juice and distilling it two or three times in copper pots; for mezcal, agave plants are roasted in lava-lined charcoal pits. The extracted juice is then distilled into clay pots (making for a smokier tasting drink).
All about tequila
The spirit gets its name from the town of Tequila, northwest of Guadalajara in Mexico where the drink originated. Legally it can only be made in just a few places close to the town.
There are two distinct grades, those made from 100% fermented agave juice (it should say this on the bottle) and a lower end version that must be made from at least 51% agave (the rest is made up with other less expensive ingredients such as molasses and corn syrup). Tequila can vary widely in flavour and quality so here's a quick guide to help decipher the label:
Blanco or plata (white/silver): bottled after distillation or up to 2 months in stainless steel or oak barrels.
Oro (gold): can be a blend with older aged tequila, but usually an un-aged tequila given a golden hue from added food colouring.
Reposado (rested): must be aged in oak barrels for minimum of 2 to a maximum of 12 months. The best are aged in small ex-bourbon barrels.
Añejo: rested in oak casks for 1-3 years; you'll notice a distinctly smoky character. (Extra añejo is aged for more than 3 years.)
Curados: tequilas flavoured with natural ingredients, such as strawberry, lemon or watermelon.
11 best new tequilas and mezcals to try
Mijenta is a premium tequila made with 100% blue agave in Mexico. Grown in Jalisco at a high altiutude, this agave is then cooked slowly to intensify the flavour. Mijenta's production comes with a commitment to environmental sustainability – the label and box are made from agave waste and the organisation actively supports local businesses and communities by purchasing all packaging elements from Mexico. The flavours are rich: with notes of cooked agave, vanilla, and stone fruit. Try this sipped on the rocks or mixed into a margarita. Available from Master of Malt (£54.99).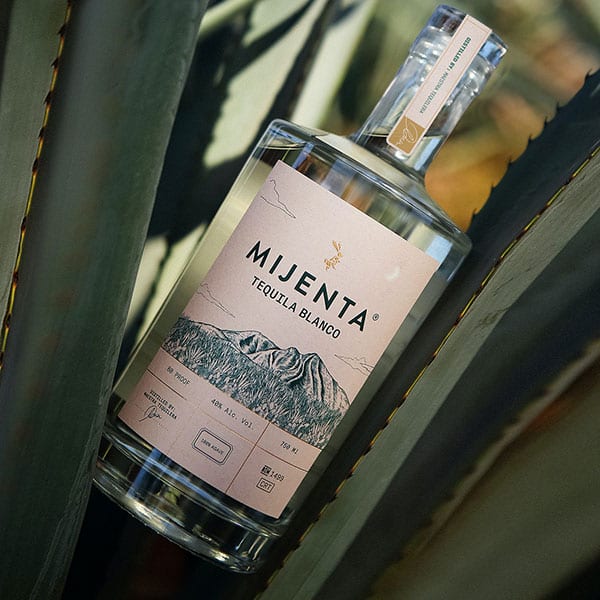 If George Clooney drinks it, it's gotta be good right? Casamigos is a special tequila. It's a refreshing, sippable spirit that's distilled in Jalisco, Mexico, and was designed to be drunk as is. There is no need for lime juice or salt to cover the fresh flavours on offer here. Casamigos roast their agave piñas in traditional brick ovens for 72 hours, which is a particularly long roast. The fermentation process of 80 hours is also a lot longer than average, making for a drink with a lot of flavour – it has notes of vanilla and grapefruit. Take this to your friend's house for an aperitif or digestif at dinner and become everyone's favourite guest. Available from Waitrose Cellars (£45).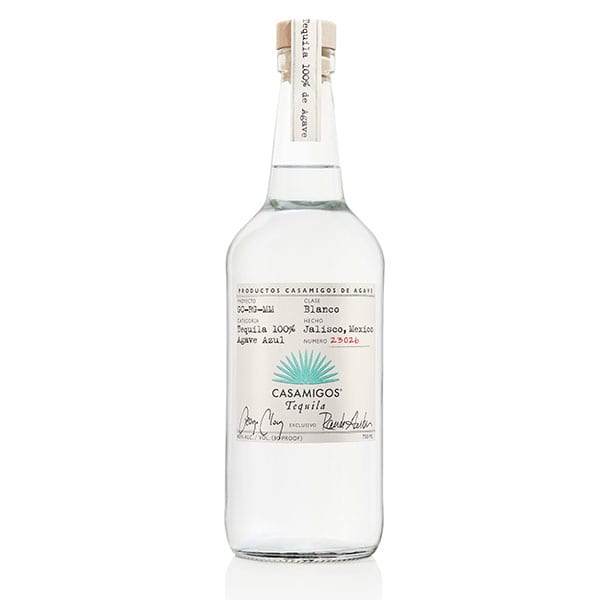 Butterfly Cannon tequila
Infused with the unique subtly sweet flavours of prickly pear and clementine, Butterfly Cannon's blue tequila is as fun to look at as it is to drink, because it turns an extraordinary blue colour when hit with tonic or lime. The brand's unique name is in honour of Monarch Butterflies, who each year migrate to their overwintering sites in Mexico from central Texas. Each generation of butterflies makes the journey for the first time once a year, and the insects merge into a single cannon-like formation before crossing the border into Mexico. Upon arrival, the butterflies overwinter in the luscious forests of south west Mexico which are sadly under threat from deforestation. The Butterfly Cannon tequila has been donating money to the Monarch Butterfly Fund in America which does important work rebuilding the habitat for the Monarchs in Mexico. Cheers to that. Available from Master of Malt, £28.95 for 500ml.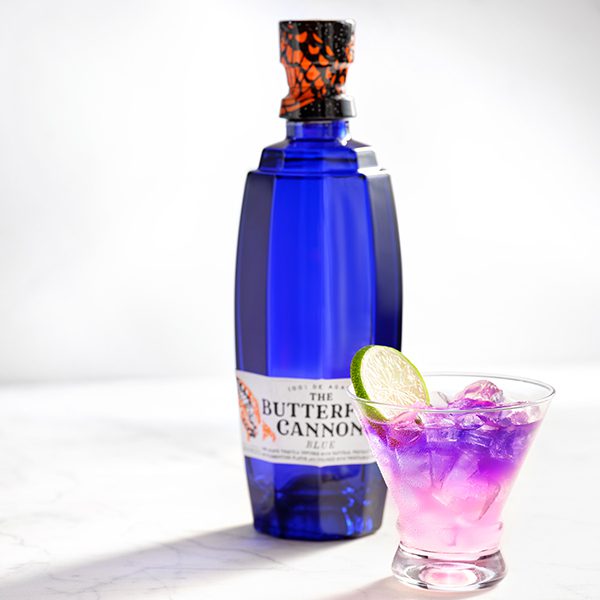 VIVIR tequila is made with 100% weber blue agave and volcanic spring water in Jalisco, Mexico. The process is traditional with the agave being cooked for 3-4 days which results in vanilla-like sweetness and a subtle smokiness. There are three options: our particular favourite being the Añejo which is finished in American oak ex-bourbon casks, giving it a unique rich intensity. This tequila is lovely enjoyed on the rocks, but also makes for a really top drawer margarita. Available from Master of Malt (£43.95).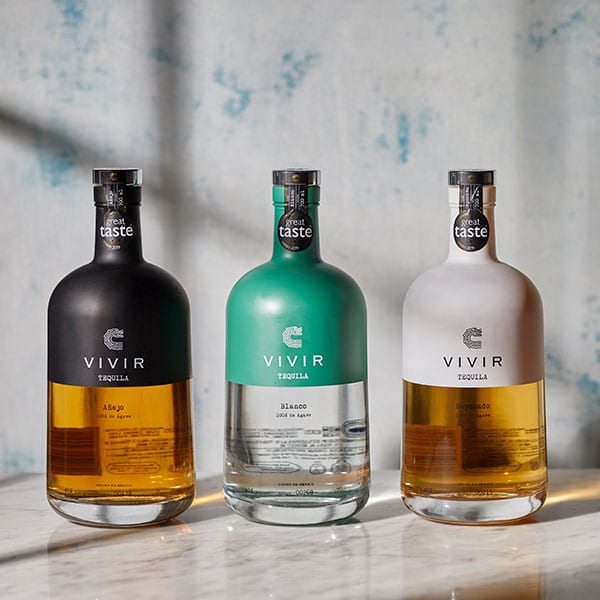 This new tequila is specifically designed to be used in cocktails. Our tester went with the recipe suggestion on the side of the bottle  – a straightforward margarita made with triple sec, agave syrup and plenty of lime juice, served in a salt-rimmed glass. With no whiff of artificial tasting watermelon, this affordable tequila made a great base spirit for a sharp, fruit-flavoured, pale-pink cocktail. It's also made with highland and lowland weber blue agave, which the manufacturer says is sustainably sourced. Available from El Sueño (£18).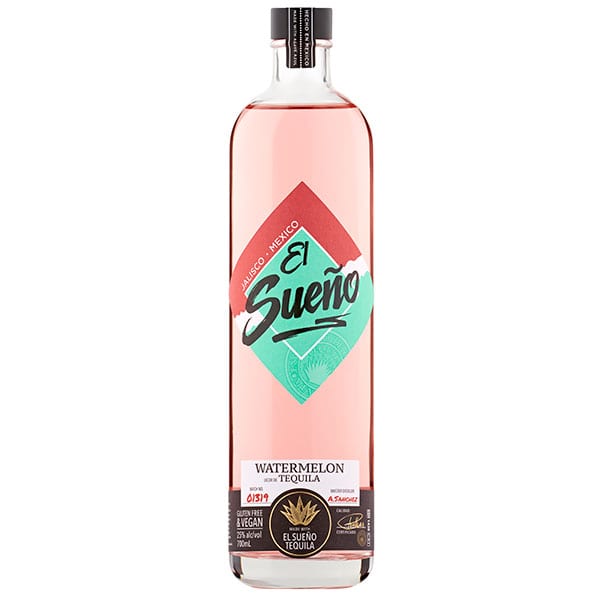 Designed to quell the misconception that tequila is best served as a shot, this pre-mixed tequila cocktail comes ready to serve. Best over lots of ice, with a garnish of chilli, this refreshing, zingy drink is a nod to the much-loved picante cocktail. Perfect for bringing along as an aperitif at a dinner party, the bottle's beautiful design makes this an excellent gift too. Available from Pimentae (from £25/500ml).
Pensador Especial destilados de agave
With this spirit, the brand aim to bring the work of smaller-scale agave spirit producers to a wider audience with each unique batch. The current batch (PA1) of Pensador Especial on offer is made using the Tepextate agave plant in Mengoli de Morelos, Miahuatlán. The flavour is fresh, with a citrussy note reminscent of coriander, and an umami depth not unlike seaweed. If you like a clean, bright mezcal – one that is sippable – try this special release. Available from Pensador (from £59.50).
The actors from Breaking Bad, Bryan Cranston and Aaron Paul, are cooking up another scheme. This time, though, it's not meth, it's mezcal! Dos Hombres is a unique blend of 100% agave Espadín, made by the residents of a small village called San Luis del Rio in Oaxaca, Mexico. This is a smooth, clean drink, with notes of pickled jalapeño, olive and some woody smokiness. We loved it straight with ice, but it would also work well in a sour cocktail or a margarita. Available from Master of Malt (from £59.95).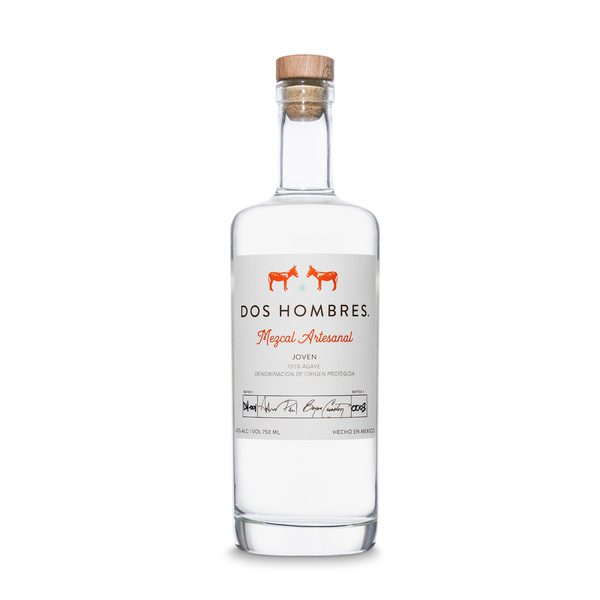 Made from 100% agave, The Lost Explorer mezcal is produced in Valles Centrales, Oaxaca in Mexico. There are three impressive mezcals in the range: the espadín is the sweetest of the three, with hints of apple, and a mild smokiness. The tobalá is a bolder expression with notes of tobacco and vanilla, and the salamiana is the most aged, and offers a sweet spiciness with a mineral after-taste and citrussy aroma. Available from Lost Explorer (from £62.50).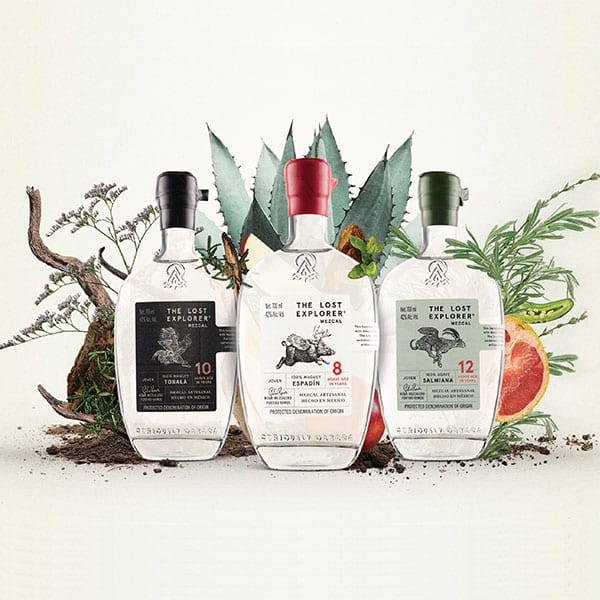 For something completely different, try Recuerdo de Oaxaca. Energy at the distillery is largely gained from solar sources and production is committed to the protection of the area's biodiversity. Recuerdo de Oaxaca is made with espadín agave, and warning: it contains a worm! "Abocado con Gusano" meaning "enriched with agave worm" adorns the label – the worm is said to bring a creamy texture to the mezcal. The flavour is wonderful: smoky, peppery and warmly rounded. This is the mezcal to go for if you're a fan of whisky. It's wonderful neat, or try it in place of the spirit in your favourite whisky cocktail. Available from Master of Malt (£35.95).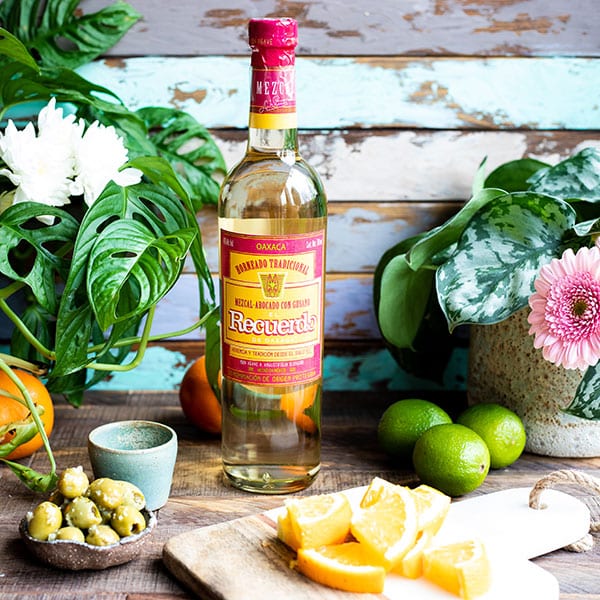 Sin Gusano work closely with small mezcal producers in Mexico to bring UK customers hard-to-find batches of this underrated spirit. The batches that are on offer here are very rare (with only around 30-200 litres being produced) and are the result of years of work, from the growing of the agave to the cooking, crushing, fermentation and finally distillaton. Sin Guasano's Mezcal Appreciation Society offers subscribers the chance to try 2 x 200ml bottles of different mezcal each month, and would make a great gift for real enthusiasts. Larger single bottles are also available, and our favourties were the Espadilla y Papalome which has smoky, olive-briney notes, and the Pizorra with its peppery, jalapeño flavour. These are best drunk neat, as they would be in Mexico, but note well – this is strong stuff. Don't say we didn't warn you! Available from Sin Gusano (from £22.95).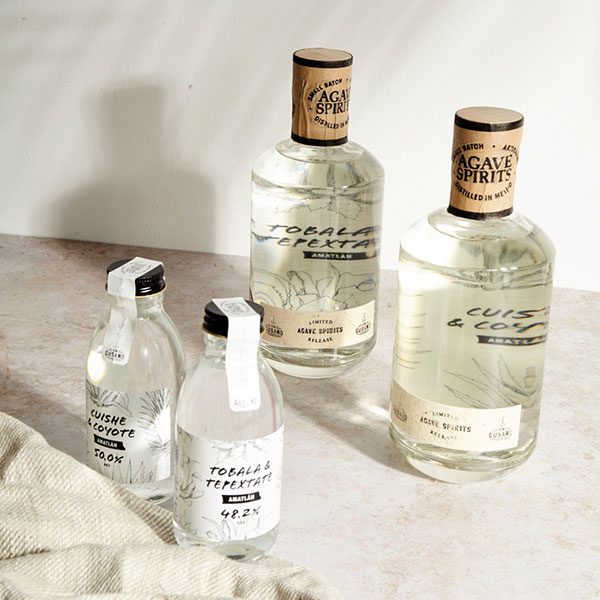 Our 5 favourite cocktails to make with tequila and mezcal
The margarita is a classic cocktail for a reason: its perfectly balanced sour, salty sweetness is hard to beat. Try our easy recipe which is very easy to scale up to suit your crowd.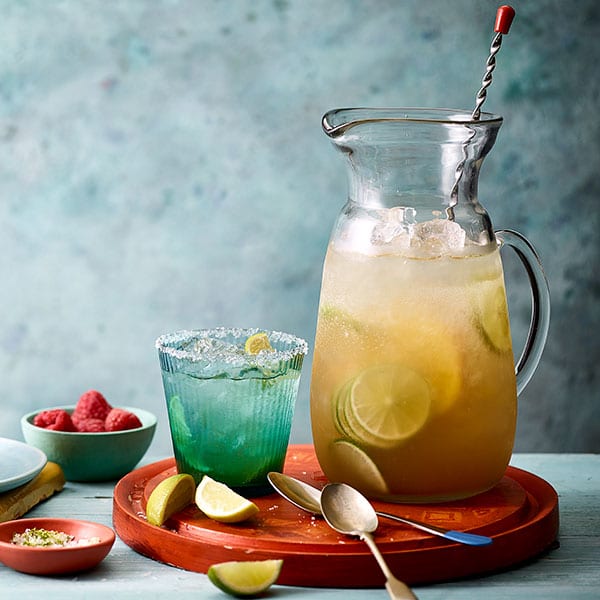 Mezcal is usually drunk neat in Mexico, but we've found it makes a great substitute for whisky in a Oaxaca Old Fashioned. Just add sugar syrup, a few dashes of Angostura bitters and some ice cubes and stir. Twist a pared piece of orange zest over the drink to catch the oils and drop it in the glass.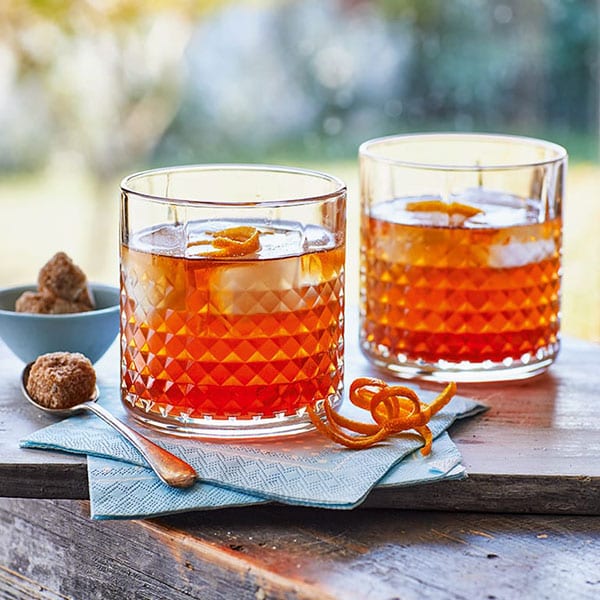 This raspberry margarita is a twist on the classic with a fruity kick that goes well with top quality tequila and Grand Marnier. Serve over ice with a squeeze of lime juice.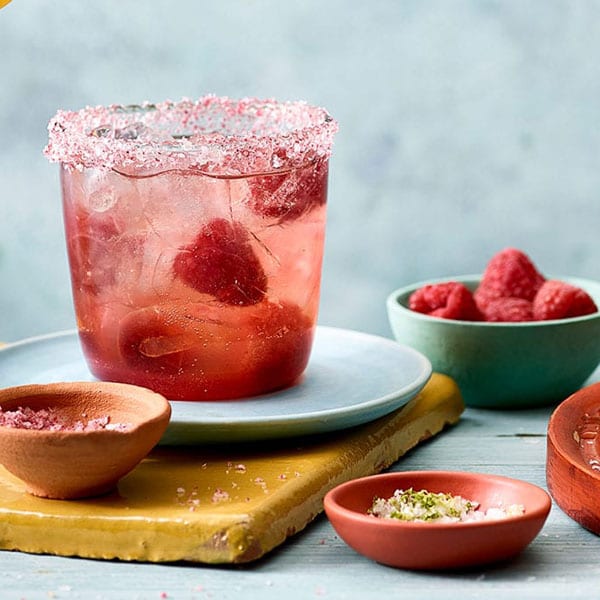 Try Casamigos in our paloma recipe – a tequila cocktail with pink grapefruit and lime. This is truly the perfect drink for a Mexican feast.
If you're looking for something you've not tried before, we reckon you ought to give the famous picante de la casa from Soho House a go. It's everything that's good about a margarita, with extra flavour from the coriander and chilli. This one works beautifully with a smoky tequila such as VIVIR añejo. Trust us when we say you'll want to get on board with this spicy cocktail!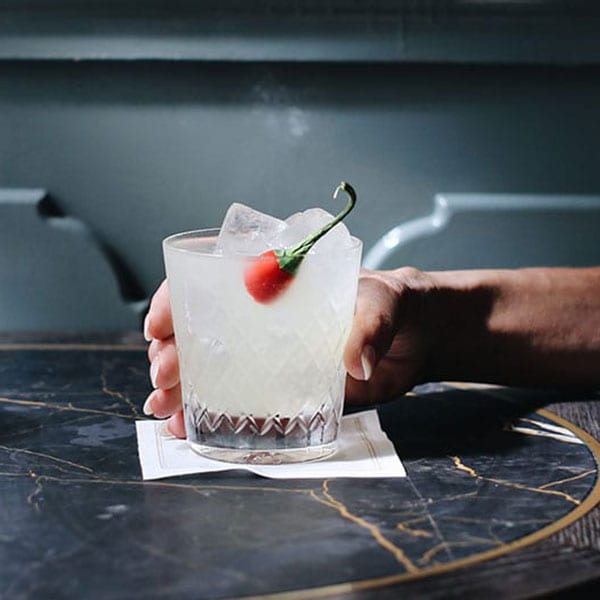 Subscribe to our magazine
Subscribe to delicious. magazine for HALF PRICE
Subscribe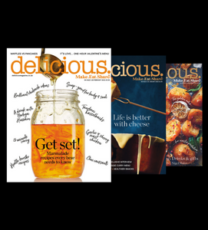 Join our newsletter
Packed with menu ideas, recipes, latest competitions and more...