We asked the delicious. team about their favourite holiday dish…
A big part of travelling these days is to experience another culture and what better way to do so than to eat the local food. Without the cares of work, with time to spare and usually a bit of sun, eating is one of the best holiday activities.
In fact, food tourism is often a part of many people's holidays – it certainly is for the delicious. team. So, with the travelling season upon us, we asked delicious. about the dishes that remind them most of holidays spent abroad. Do let us know what your favourite holiday food is and why in the comments below.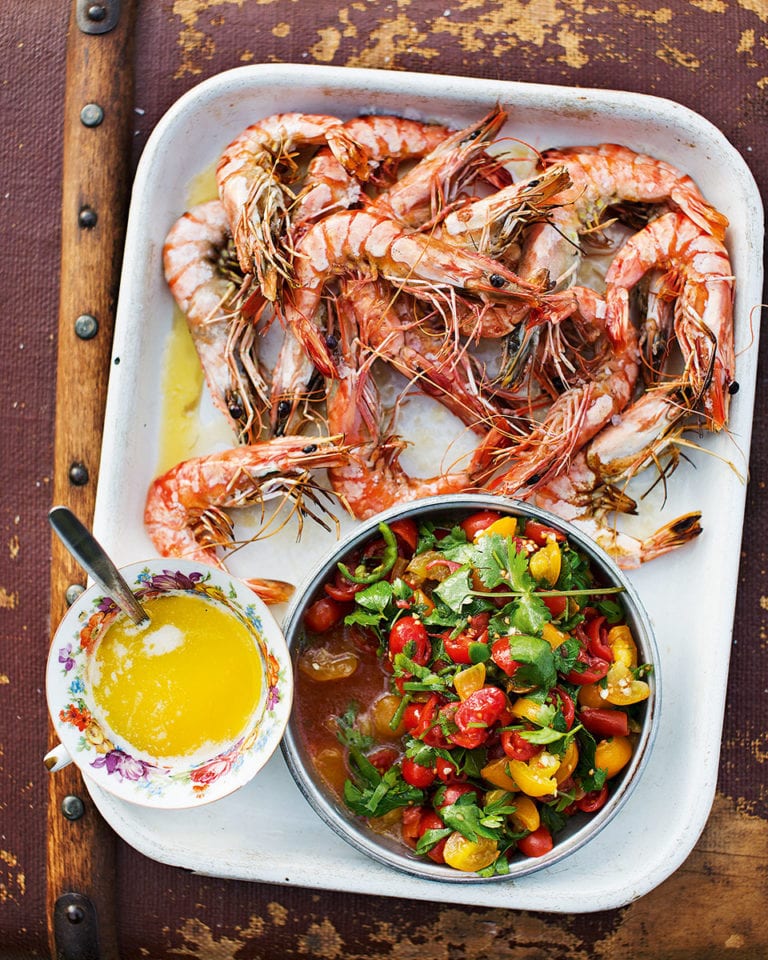 Karen Barnes, editor: spaghetti vongole
"How do you choose? My holiday dish would be spaghetti vongole – every time. I first tasted it when I was five, in Sicily with parents and baby brother, at a time when few tourists went there. I remember all the old women wearing black and how they all wanted to touch my brother's white-blond curls, saying 'Inglese, Inglese'.
The spaghetti vongole was laced with garlic, peppery-fruity olive oil and herbs – and I recall the clattering noise the clam shells made as you twirled the pasta on your fork. Apparently I ate that same pasta dish every day for a week – and I still seek it out whenever I can.
I also remember someone cutting open an orange unlike any I'd seen, speckled deep red inside, and an old woman told me it was a blood orange. You can imagine what my five-year-old mind was thinking. Then immediately afterwards I saw a snake slithering by – the first time I'd seen one. Then there was my first taste of proper gelato… That was a holiday and a half "
 Susan Low, deputy editor: fried stuffed courgette flowers
"Anyone who goes along with the adage that 'life's too short' to stuff vegetables has clearly missed out on munching one of these. Stuffed with feta and drizzled with honey, as I've had them in Greece, or filled with ricotta served with a squeeze of lemon in Italy, or with a filling of minced prawn and lemongrass in Vietnam, they're delicate but flavoursome.
I suspect my lifelong addiction to courgette flowers was inspired by my Calabrian grandfather, who picked them from his garden, sliced them finely and made a simple batter flavoured with tomato and parmesan, then fried the cakes in olive oil. I'd burn my tongue and fingers on them as I gorged on them gluttonously. It's a flavour memory I've never quite managed to replicate."
Les Dunn, managing editor: Greek salad
"I've eaten a lot of great things on holidays abroad, but the first thing that pops into my head is a good Greek salad. Like most holiday favourites, it's one of those things you can never quite get to taste the same when you make it at home. It's simple but it's got everything: crunch, savouriness, saltiness, juiciness and a sharp hit of dressing. And seemingly, the more rustic and rundown the taverna serving it, the better it will be…"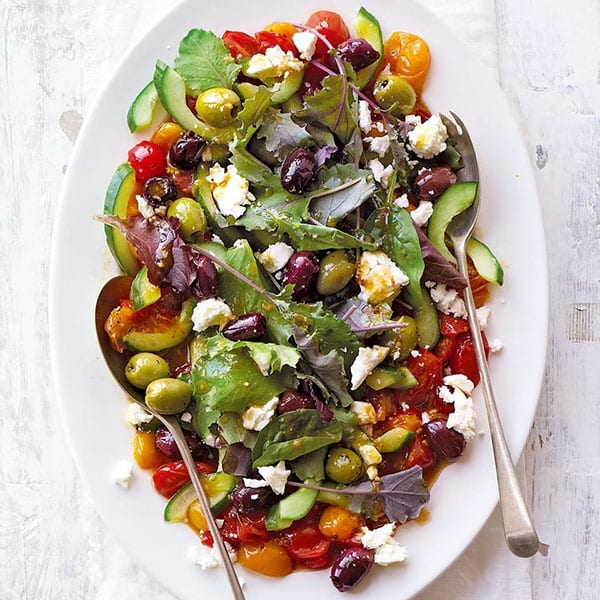 Hugh Thompson, deputy chief sub editor: çevapi (Bosnian meatballs)
"Nearly every year I go to Croatia to meet up with my wife's family who holiday there from Bosnia. One of the gustatory highlights is eating çevapi with puffed flatbread, kaymak (soured cream) and raw onion. Çevapi is a Balkan dish so Serbians, Bosnians, Croatians all claim it as theirs and will argue about who does it best.
In fact, arguing about food and what makes a vendor's offering the best is a regular occurrence. Food isn't taken for granted – it is sustenance after all – and it doesn't have to be fancy to be appreciated. It's a simple dish but lightly spiced meat (mix of beef and lamb mince) grilled on a barbecue with warm bread, the harsh, fresh onion softened by the thick cream, eaten to the sound of cicadas as the sun slips into the sea. Holidays don't get much better than that."
Sophie Austen-Smith, deputy food editor: gambas pil pil
"Anything cooked in hot, garlicky oil is always going to be great. Getting messy peeling giant freshly caught prawns with your hands instantly transports me to the beach. Then, once the prawns are finished, there's the second wave of dish-dipping crusty bread in to all the juices. Add a glass of rosé and I'm on holiday.''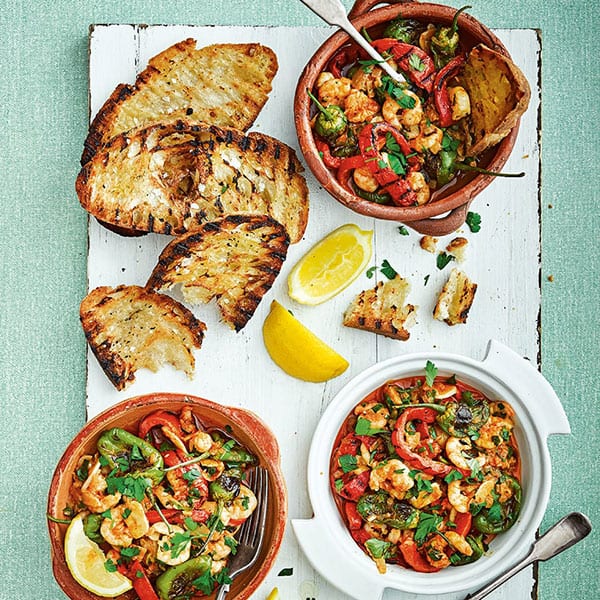 Olivia Spurrell, cookery assistant: gelato
"Anyone who knows me knows I'm addicted to ice cream. I even order it by the tub on Deliveroo, which is admittedly a terrible habit. But whether it was in Sienna, Dubrovnik or Santorini, there are few sweeter food memories – and few greater pleasures – than cooling down on a scorching day with the cool, smooth and sweet indulgence of a proper ice cream.
I'm talking giant waffle cone filled with 3 delectable scoops – all different flavours of course.  No regrets or second thoughts about the volume of cream or sugar because you're on holiday – who cares? Top pick is definitely rich, nutty pistachio, followed by a really good salted caramel and finally a sharp lemon sorbet for the ultimate refreshment. An odd combination, and not one I would put together under normal circumstances, but so, so good. Eaten quickly, mid-afternoon, drips down your chin, sun on your skin. That's when I know I'm in full vacay mode."
Martine Tinney, acting art director: prawns in garlic
"I just LOVE LOVE LOVE king prawns cooked in garlic, butter and oil. Chunks of sourdough bread to dip in and soak up the juices. A glass of cold white wine (even the house white is always good on holiday). I just have to make sure I don't wear white!"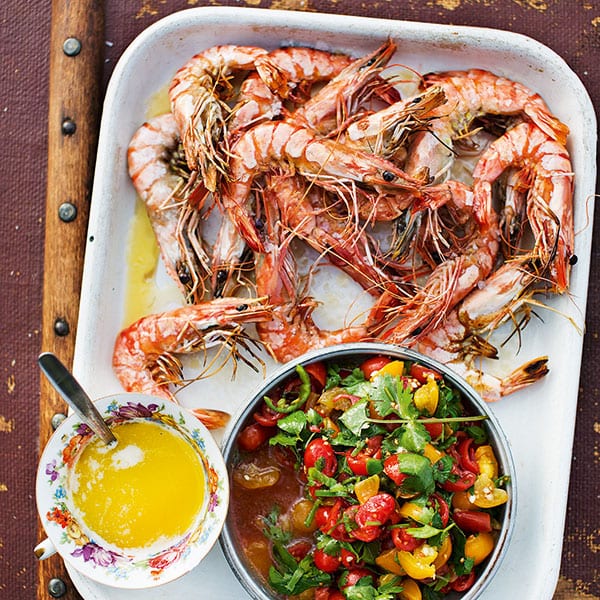 Rebecca Brett, digital editor: chicken gyros
"I've never found a gyros as good as the one I had on Alonnissos, a little Greek island, in the Aegean Sea. They are sold, fast food-style, in little places all over the country but this one was the finest I've had. Chicken – cooked slowly over a horizontal spit – is shaved off onto a thick naan-style pitta, topped with tzatziki, ripe red tomatoes, red onion, mustard and, the pièce de résistance, crispy chips. It's then rolled, wrapped in foil and served to your beachside table within minutes. Best served with a bottle of the local beer, it really is fast food done well. Really, really well."
Fiona Logan, assistant digital editor: classic Neapolitan pizza 
"After a day of splashing in the sea, there's no better feeling than being wrapped in a beach towel (barely dry and still covered in sand), sat at the local beach café, eating a classic cheese pizza. Add a mojito into the mix and that's when it really becomes a summer holiday… "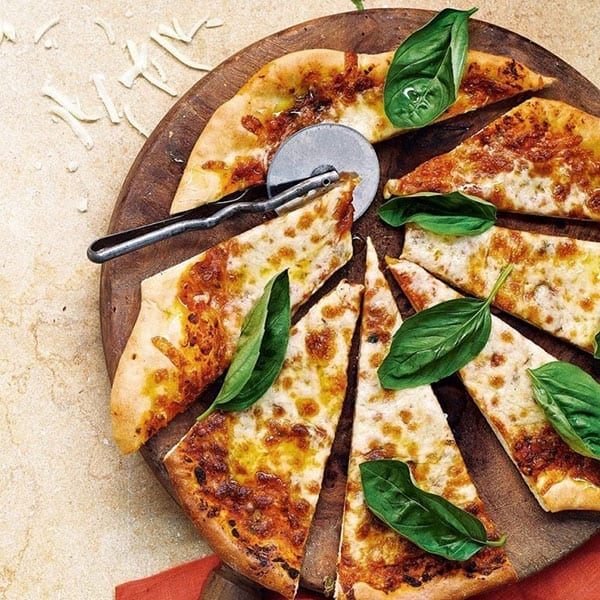 Ellie Donnell, digital content editor: warm bread with really good olive oil and balsamic vinegar
"It's not something I normally indulge in at home. Simply because I don't keep stonkingly good extra-virgin olive oil and syrupy, treacle-like balsamic in my cupboard. It's mostly because I believe they're a treat that should stay reserved for eating out – plus, there's the expense. But this simple combination switches me over to holiday mode, instantly. The joy of soaking up still-warm bread with a rich blend of those two condiments has me pining after holidays in the heat. It's the starter before the starter or even a light lunch served with good Parma ham and cheese. It's my holiday bread and butter… well, you know what I mean."
Julia Rich, marketing director: octopus
"I have clear memories of holidays in Italy, when I was a girl, and trying all the unusual meats, fish and cheese on offer. The little octopus was always my favourite because it was quite chewy and they were served whole on platters, which seemed very daring, and my sister wouldn't touch them!"
Gilly Smith, podcast producer: sea bass in vine leaves
"Actually, I'm cheating a bit here. I haven't actually eaten these pan-fried sea bass wrapped in vine leaves with heirloom tomato salad and pomegranate and balsamic dressing on holiday. But it was a sweltering day in my friend's garden when I ate them with Cypriot chef, Theo Michaels after recording a 'How to Cook Like' for the podcast. Washed down with a cheeky little sauvignon blanc, I swear I could have been in Paphos!"