We asked the delicious. team about their favourite holiday dish…
One of the best parts of travelling is to experience another culture and what better way to do so than to eat the local food? Without the cares of work, with time to spare and usually a bit of sun, we are of the belief that eating is one of the best holiday activities.
In fact, food tourism is often a part of many people's holidays – it certainly is for the delicious. team. So, with the travelling season upon us, we asked delicious. about the dishes that remind them most of holidays spent abroad. Do let us know what your favourite holiday food is and why on Twitter.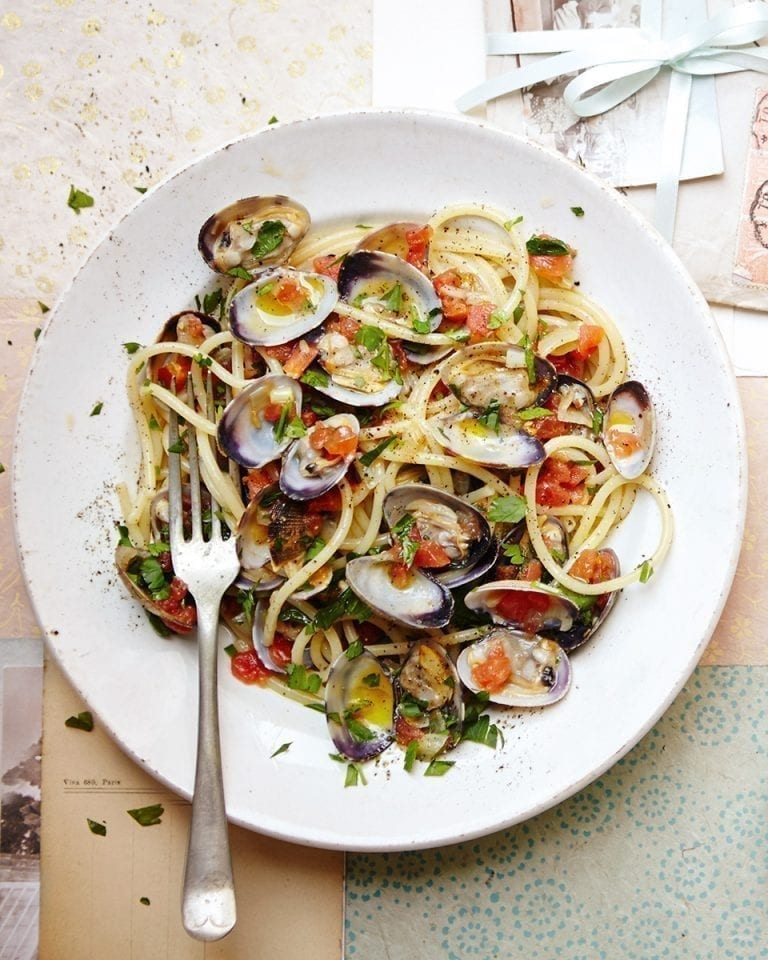 Tom Shingler, food editor: jambon beurre
"The best holiday food is always the simplest. In a relaxed mood, in a serene environment, with better-than-you're-used-to raw ingredients, even a plate of tomatoes can be life-affirming. I was certainly relaxed and enjoying good ingredients when I had my first jambon-beurre during a particularly extensive drive across France; I'm not sure I could call the motorway service station I was standing in a serene environment though. Regardless, that combination of thick, cold slabs of bright yellow salted butter and sheets of pastel pink ham sandwiched into a baguette – with an Orangina on the side (cliché I know) – will always feel like being on holiday to me. Even if I'm recreating it on a dreary February lunchtime at home."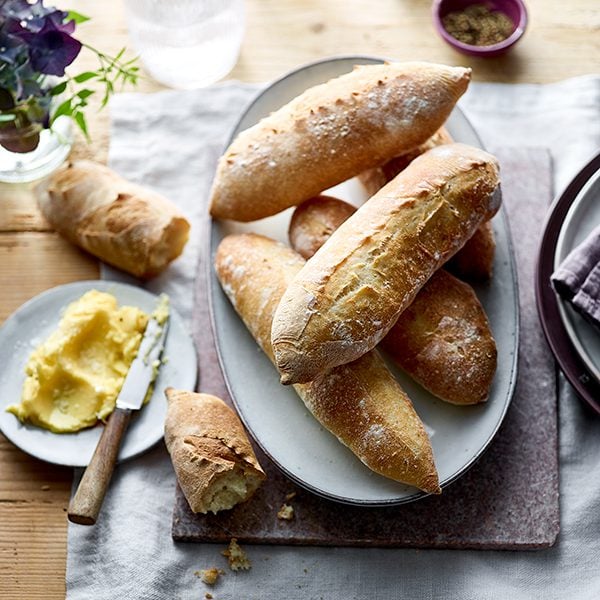 Joceleyn Bowerman, art director: lobster
"Lobster is my dream holiday food! Being away is the only time I will ever treat myself to such a luxurious and expensive delicacy. Whether it's stateside, eating a whole Maine lobster with a bowl of melted butter, or having a lobster sandwich simply made with brown bread and Marie rose sauce on the beach in Norfolk, it's always something that I will order if I see it on a menu. So extravagant; but so worth splashing out on.''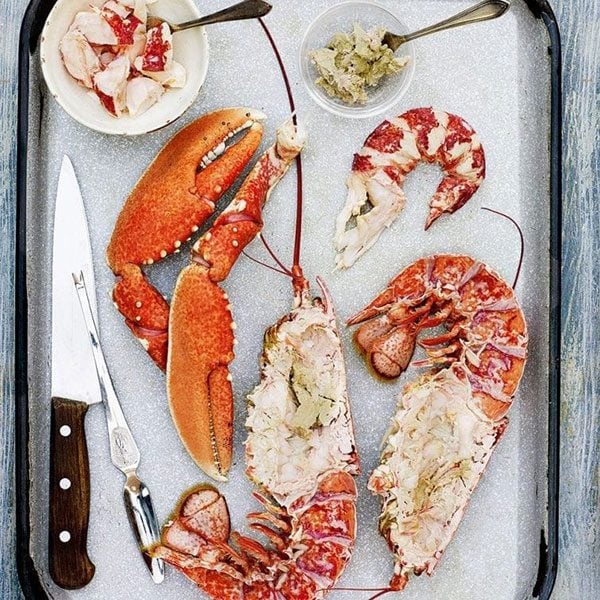 Fiona Logan, assistant digital editor: pistachio gelato 
"Although I do love many iconic savoury holiday dishes, my sweet-toothed heart will always hold a soft spot for creamy pistachio gelato. It's definitely my favourite holiday food. You just can't beat a scoop or two (in a cone, never a tub) after a long day of sightseeing, right before ordering your first Aperol Spritz. Bliss. "
Thea Everett, content producer: grilled fish
"My favourite ever food to eat on holiday is freshly grilled fish or prawns with lots of lemon. They just make me feel alive. The best versions of this have always been as near to the water as possible: a fried fish sandwich in Eminönü, Istanbul served with crunchy raw onion, a showering of lemon juice and lots of local salad leaves. Or sardines, grilled whole, at a Porto restaurant with vertical office blinds and a TV in the corner, not far from the Douro river. I've found that on holiday, a TV screen in the corner is always the sign of somewhere wonderful to eat…"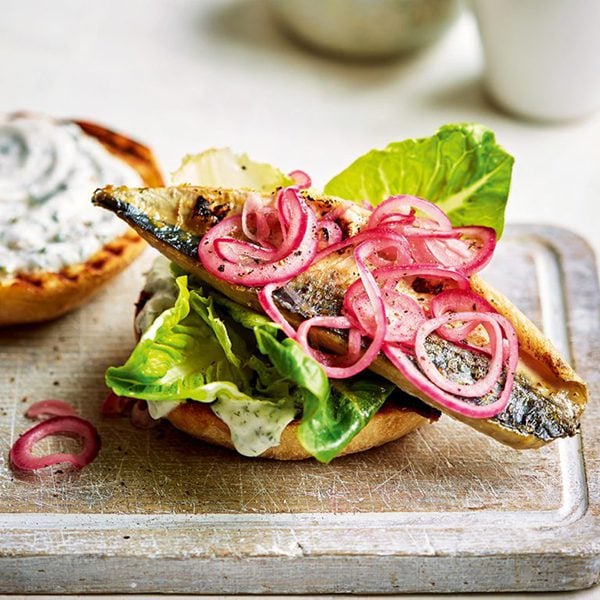 Hugh Thompson, deputy chief sub editor: çevapi (Bosnian meatballs)
"Nearly every year I go to Croatia to meet up with my wife's family who holiday there from Bosnia. One of the food highlights is eating çevapi (lightly spiced meatballs) cooked on the barbecue with puffed flatbread, kaymak (soured cream) and raw onion. Çevapi is a Balkan dish so Serbians, Bosnians, Croatians all claim it as theirs and will argue about who does it best. The other highlight is grilled fish fresh from the sea with salad and bread (it isn't considered a meal unless there is bread). The brother-in-law loves to go fishing, so every day he stands on the rocks in the boiling sun and usually brings back a fish or four – sea bream or mullet. We have these as a starter if there's only one or two., or as a main course if he's had a good day: simply grilled on the barbecue with olive oil, garlic and rosemary. We then sit around chatting and eating to the sound of cicadas as the sun slips into the sea. Holidays don't get much better than that."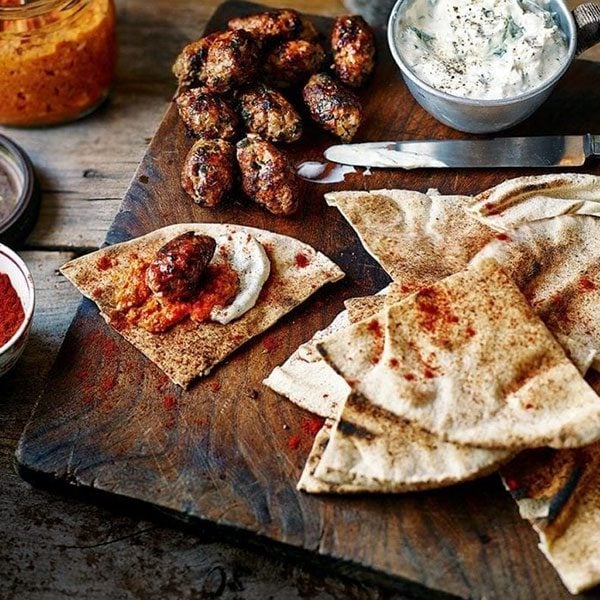 Karen Barnes, editor: spaghetti vongole
"How do you choose? My holiday dish would be spaghetti vongole – every time. I first tasted it when I was five, in Sicily with parents and baby brother, at a time when few tourists went there. I remember all the old women wearing black and how they all wanted to touch my brother's white-blond curls, saying 'Inglese, Inglese'.
The spaghetti vongole was laced with garlic, peppery-fruity olive oil and herbs – and I recall the clattering noise the clam shells made as you twirled the pasta on your fork. Apparently I ate that same pasta dish every day for a week – and I still seek it out whenever I can.
I also remember someone cutting open an orange unlike any I'd seen, speckled deep red inside, and an old woman told me it was a blood orange. You can imagine what my five-year-old mind was thinking. Then immediately afterwards I saw a snake slithering by – the first time I'd seen one. Then there was my first taste of proper gelato… You could say that holiday set me on a course for loving food… "
Les Dunn, managing editor: Greek salad
"I've eaten a lot of great things on holidays abroad, but the first thing that pops into my head is a good Greek salad. Like most holiday favourites, it's one of those things you can never quite get to taste the same when you make it at home. It's simple but it's got everything: crunch, savouriness, saltiness, juiciness and a sharp hit of dressing. And seemingly, the more rustic and rundown the taverna serving it, the better it will be…"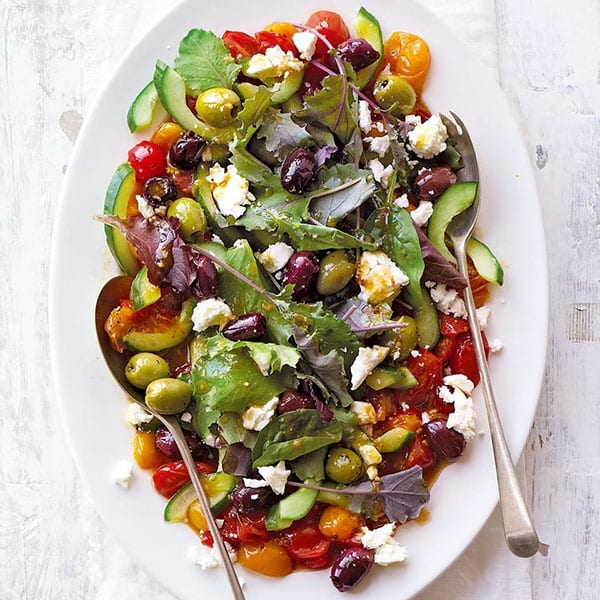 Subscribe to our magazine
Food lovers, treat yourself this Christmas... Enjoy 12 months of magazines for £29.99 – just £2.50 an issue.
Subscribe
Unleash your inner chef
Looking for inspiration? Receive the latest recipes with our newsletter