Eight expert tips for brilliant summer cocktails
Richard Woods, head mixologist at Duck & Waffle, knows how to serve up summer tipples to keep the party going until, well, the booze is all gone. His inventive ideas will upgrade the usual gin and tonic and impress your guests.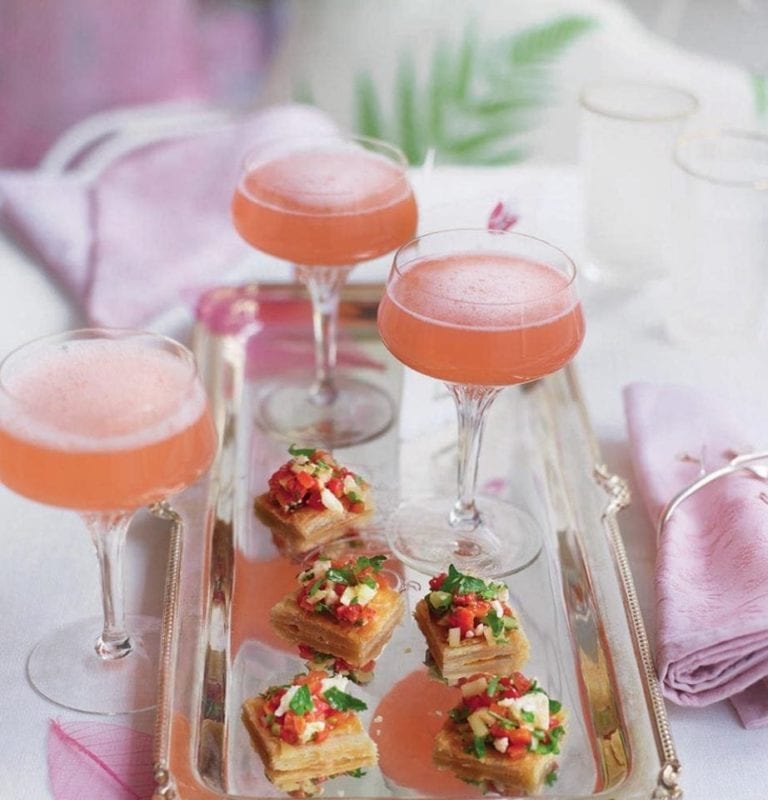 1. Use gorgeous summer produce 
The key to a perfect cocktail is to start from scratch using homemade ingredients and make the most of seasonal, local ingredients. Blueberries, raspberries and strawberries are all at their best during summer and are great for garnishing cocktails. If you have a little more time, make some purées (see tip number 6) as they're tastier than store-bought equivalents and will add better flavour to your cocktail.
Elderflower, beetroot, cucumber and rhubarb are in season in the summer, too, and make for interesting flavours and cocktails with beautiful colours.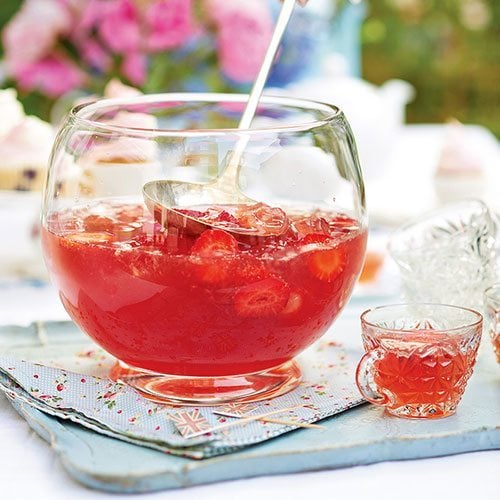 2. Consider the perfect cocktail hour
Cocktails are a luxury and a treat, worthy of as much thought and consideration as a meal. Match your tipple to the time of day you're serving it. If you've invited people over for a cocktail brunch, drinks made with refreshing vegetables like red pepper or beetroot work well as those ingredients are naturally sweet, which makes them a good substitute for fruit – but go easy on the alcohol levels at this time of day.
For pre-dinner drinks, plan the order of the cocktails in the way you would a three-course meal – start with something light and refreshing, then move on to stronger flavours. Post-dinner drinks are better suited to more complex, heavier flavours.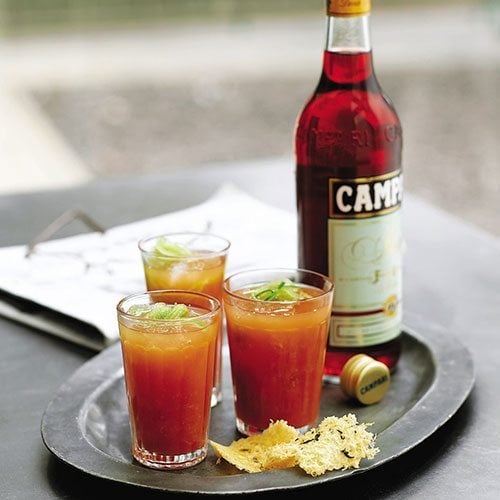 3. Experiment with a mix of glasses
Strange as it sounds, how a cocktail is served can affect its taste… Plus it's good to mix things up a bit, so if you have plenty of cupboard space and like to experiment with different cocktail recipes, invest in a variety of glasses. You can pick up vintage mismatched glasses cheaply at flea markets and antiques fairs – delicious. food editor Rebecca Woollard bought a boxful of 45 for £20 at Tynemouth market for her wedding last November – all different shapes and sizes; all vintage crystal. But which glass for which drink…?
An elegant sparkling cocktail deserves a flute-like glass: as the bubbles rise in the glass they carry the aromas of the drink, then release them as the bubbles burst on the surface. The narrow opening of a flute glass concentrates those aromas into a small space, so they hit your nose more intensely as you sip.
Stirred cocktails are often served neat, and the traditional glass of choice is a martini glass – with or without ice. Shaken cocktails are harder to call in terms of how you present them, as there are so many types: you can serve them in long or short glasses, either over ice or without ice.
It's not just about the taste, though – the right glass contributes to the allure of a cocktail, too, so experiment with vintage coupe glasses, perhaps, or on-trend copper mugs and jam jars.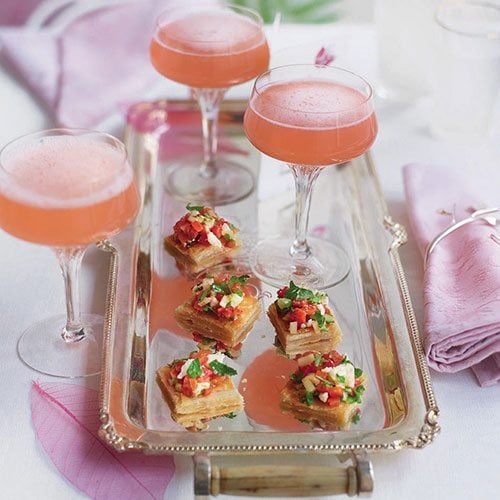 4. Make it pretty!
It's easy to forget the garnish, but a good barman knows that little piece of adornment is important to the overall cocktail experience. It gives a drink the wow factor, not to mention adding a frisson of aroma as you drink – think mint leaves, small pieces of fruit or a pared twist of orange peel.
Dehydrated fruit is a trade secret: it looks impressive, it's easy to make and it keeps well in an airtight container, so it's worth making a big batch. Here's what to do: slice up your chosen fruit (oranges, lemons and apple work well), then spread out on a baking tray (don't overcrowd the tray) and put in the oven on a low heat for a couple of hours until the fruit has dried out.
If you're having a party, keep fresh herb garnishes, like bunches of mint leaves, cool and prevent wilting with this expert tip: wrap the leaves in a few sheets of dampened kitchen towel and put in the salad drawer of the fridge.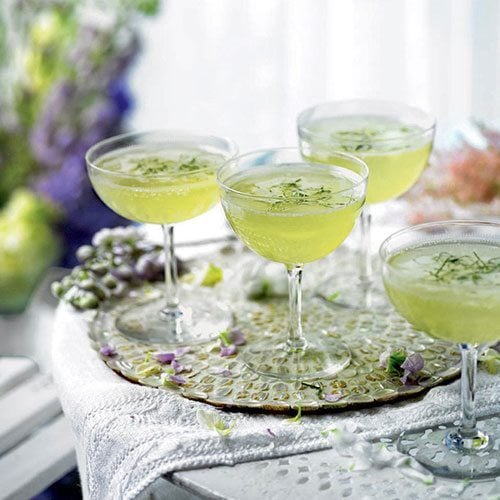 5. Keep drinks well chilled
A luke-warm cocktail is worse than no cocktail at all in my book. If you're having a party, buy a big bagful or two of ice from the supermarket and keep a bucketful by your side when you're mixing and serving drinks – don't stint on the cubes. You can get creative with ice cubes, too: put summer berries or edible flowers (tiny pansies and raspberries are perfect) into ice cube trays, top up with water, then freeze ready to pop one in each cocktail alongside a few regular ice cubes.
For straight up, shorter drinks like a negroni, large round ice cubes look impressive – plus they're slow to melt, which prevents them diluting a strong, neat-spirits cocktail too much as you drink. You can buy special moulds easily and cheaply online. And why not try freezing a cocktail… The alcohol content prevents it becoming solid, however long you leave it in the freezer: a pleasing slushy with a potent kick.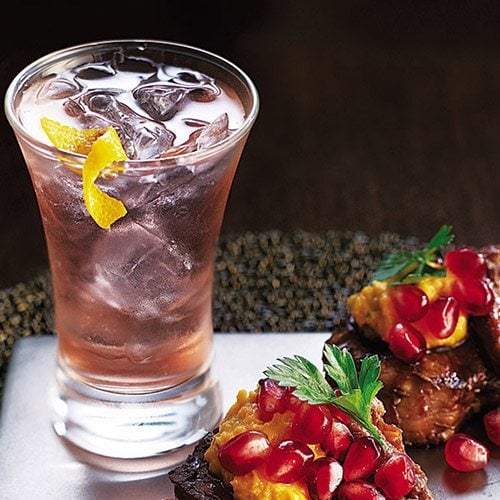 6. Mix up your mixers
Purées and cordials are core ingredients, all useful for creating different flavour combinations. You can buy purées ready-made, but if you make them yourself you can use seasonal fruit at its flavour-packed best. Here's how: heat the fruit with a little sugar and water until soft, then whizz to a purée.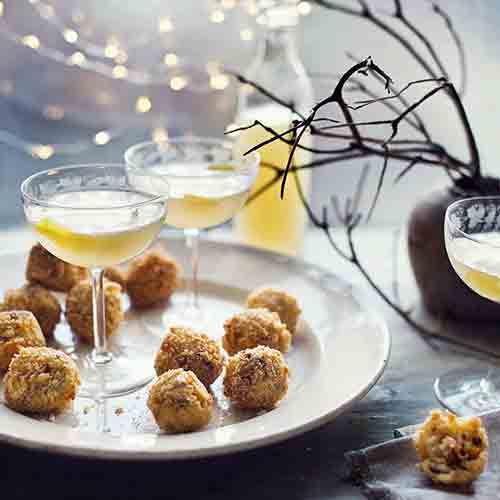 7. Use the right equipment
…It doesn't have to cost the earth, and having the tools of the trade makes cocktail-making easier. Here's the kit you need: a cocktail shaker or two, a double-ended jigger/spirit measure so you can measure both 25ml and 50ml shots. For more adventurous cocktail-making, a jug blender/liquidiser is useful but not essential. Just chuck everything in, including a couple of ice cubes if you want to, and whizz. Choose one with a powerful motor, such as the new retro-look Smeg jug blender.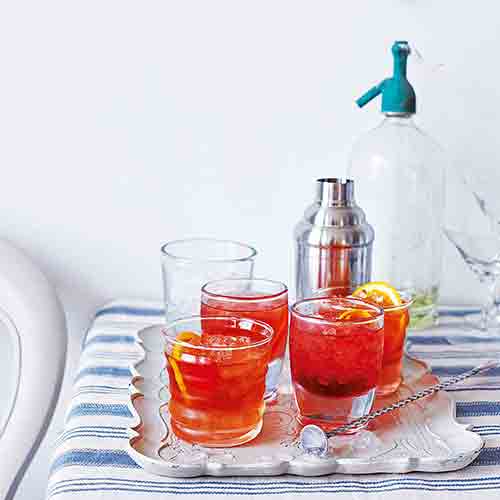 8. Remember the non-drinkers
Alcohol-free cocktails can be boring or they can be a delight. Make them great by experimenting with flavour combinations. Elderflower loves cucumber and mint. Strawberries love mint, too – but a touch of basil can be good.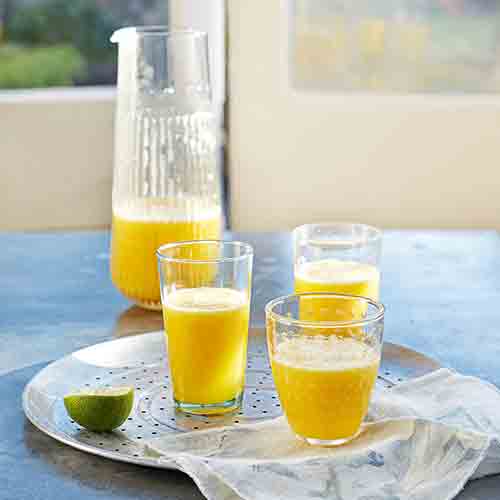 Take a look at our
cocktail recipes
here and
non-alcoholic drinks
here.
Subscribe to our magazine
Food lovers, treat yourself this Christmas... Enjoy 12 months of magazines for £29.99 – just £2.50 an issue.
Subscribe
Unleash your inner chef
Looking for inspiration? Receive the latest recipes with our newsletter