Foodie gift ideas for Father's Day 2021
Forget slippers or a bog-standard tie, come on, you can do better than that! Get your pops something he really wants this Father's Day.
Whether he's a budding chef or a hot sauce connoisseur, our foodie-themed Father's Day gift guide for 2021 will leave you feeling inspired.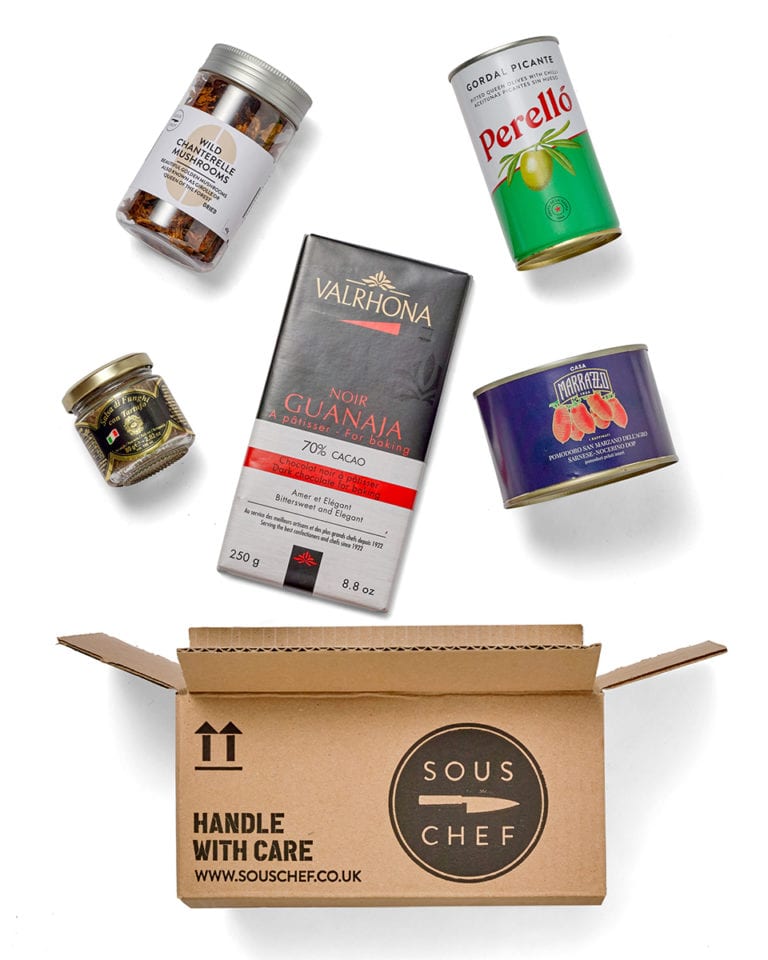 For something a little different, why not get your dad a meat delivery? This genius hot dox box from online butcher Pipers Farm comes equipped with everything he needs to make a batch of banging hot dogs. As well as 12 top-quality pork sausages, the kit also contains gloriously tasty enriched buns and all the essential condiments, so you're definitely going to want to be there when he fires up the barbie… Available from Pipers Farm (£20).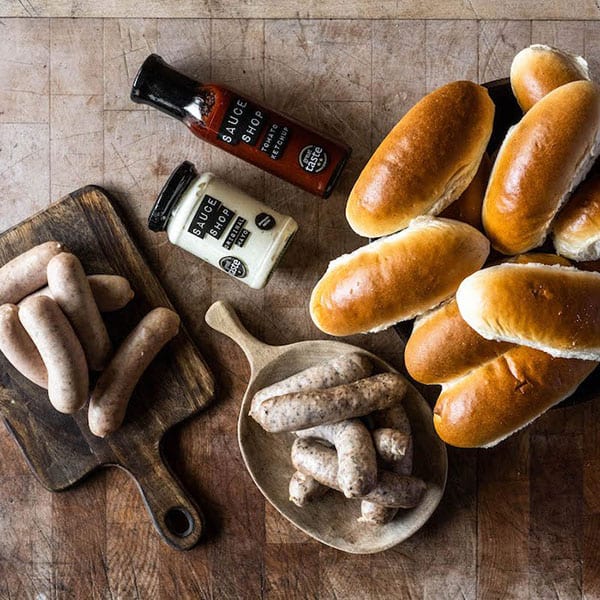 Look, have you ever seen a chic-er hot sauce than this Italian number? It's delicious on pastas, pizzas, fish and chops. Made with Calabrian chillis and balsamic vinegar from Modena, Firelli is really the Italian stallion of hot sauces. Honestly, if your Dad likes spice, chilli sauces don't come much more elegant.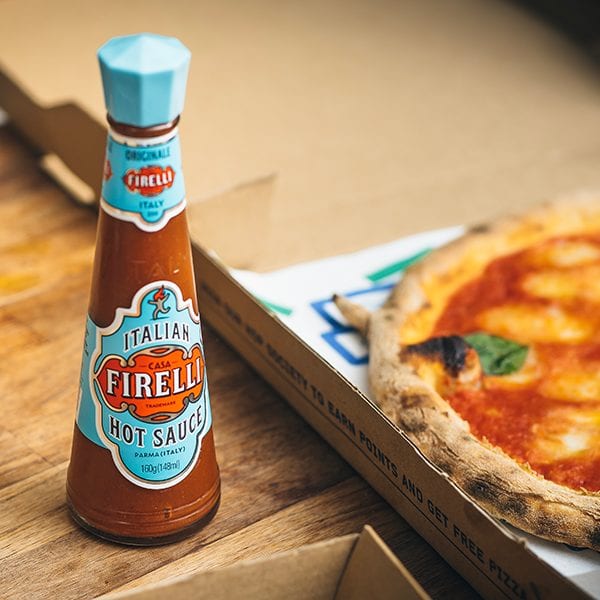 Anchovy subscription from The Tinned Fish Market
Does your Dad love anchovies? Then boy have we found something for him. The Tinned Fish Market's new anchovy subscription is a 3, 6, or 12 month treat of the finest European anchovies imaginable. Think cream-of-the-crop boquerones, white anchovy mousse, and premium fillets from the Northern Spanish coast. This is fish so good, it's best eaten straight out the tin. We tried the Cantabrian variety by Olasagasti which are plump, intense and buttery in texture. The subscription boxes are a wonderful way to explore the range, but if you have to opt for just one tin, The Tinned Fish Market won't let you down there either. Available from The Tinned Fish Market (from £3.20 per tin).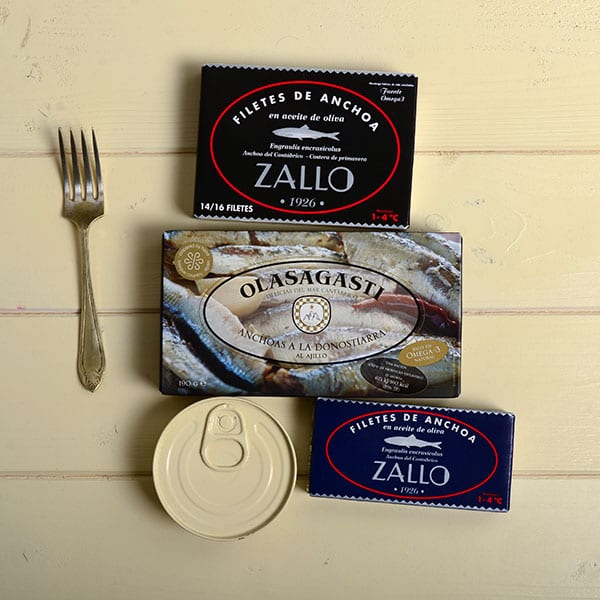 The Sous Chef Club Monthly Tasting Box
If he's the passionate cook of the family, signing your dad up for Sous Chef's brand new Tasting Box subscription is a stellar choice. Each month, Sous Chef employees choose five new and exciting ingredients to be sent direct to subscriber's doors. Be they fideo noodles, rainbow striped farfalle or Iranian saffron, these are ingredients sure to inspire new dishes and ways of cooking. Available from Sous Chef (£27.50 per month).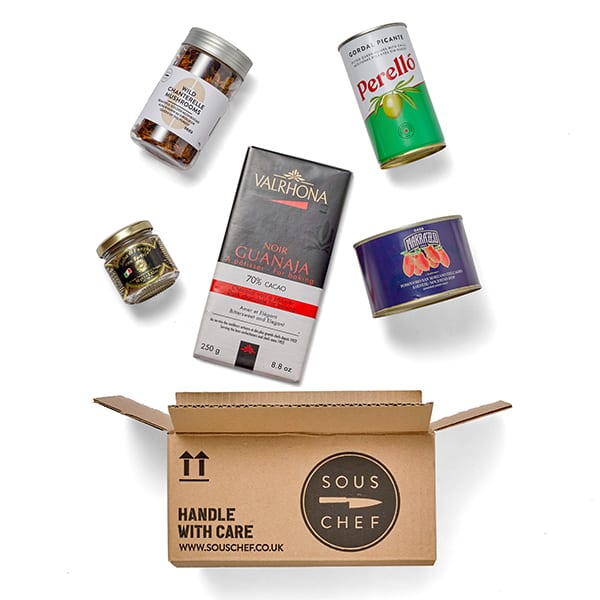 For the coffee heads, Dark Arts, based in Hackney, offer a roast for all tastes. We loved the 'Wild at Heart' and appropriately named 'Father Yod' blends, both of which are rich and delicate – perfect for a milky coffee. We highly rated the packaging too – resealable plastic that's fully recyclable. Weekly and monthly subscriptions are also available, alongside all the brewing equipment he could possibly need. Available from Dark Arts Coffee (from £9).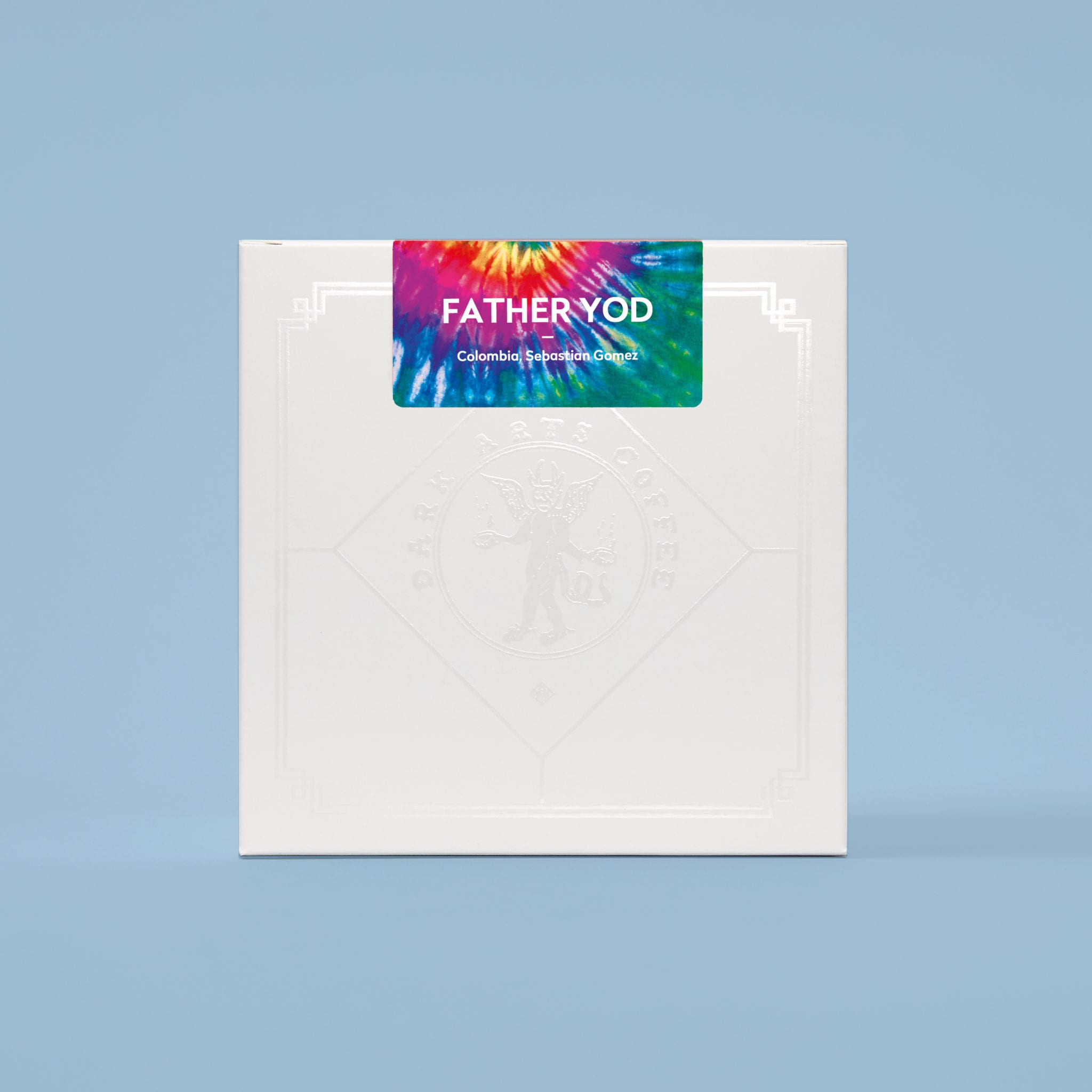 OXO Good Grips 3-piece grilling tool set
If your dad's a barbecue fanatic, he'll be delighted with the latest grilling kit from tool OXO Good Grips. This impressive trio of tools includes a heat resistant silicone rest to keep hot barbecue tools safe when not in use. The tongs also come with a handy bottle opener – just in case nobody remembered to bring one – and are all entirely dishwasher safe. Available from Harts of Stur (£35).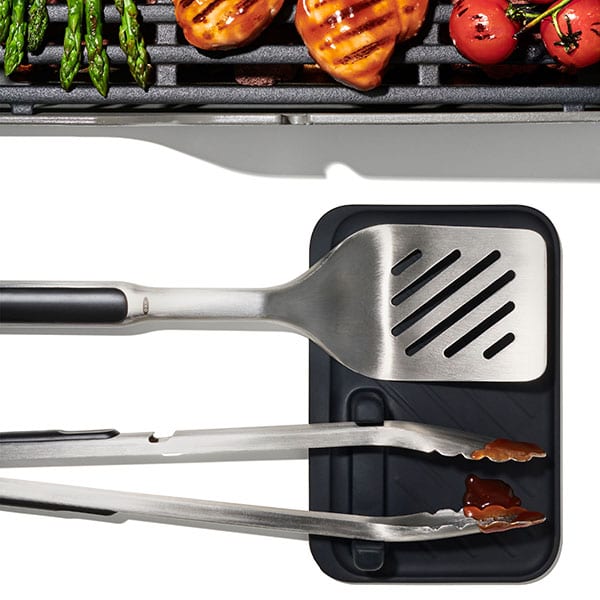 Decent Drop cheese and wine kits
Do you know a dad who's a cheese lover with an interest in learning more about wine? (Er, all of them.) Decent Drop have a subscription where you get to try 6 of their award-winning wines (250ml bottles) with 6 matching pieces of cheese, some crackers and even a pickle or chutney (the spiced plum chutney was amazing!). You get reds, whites, rosés, tasting notes and score cards so you can build up your wine know-how for as long as you like. Good value. Available from Decent Drop (£33 for one month or £31.35 if you commit to 3 months).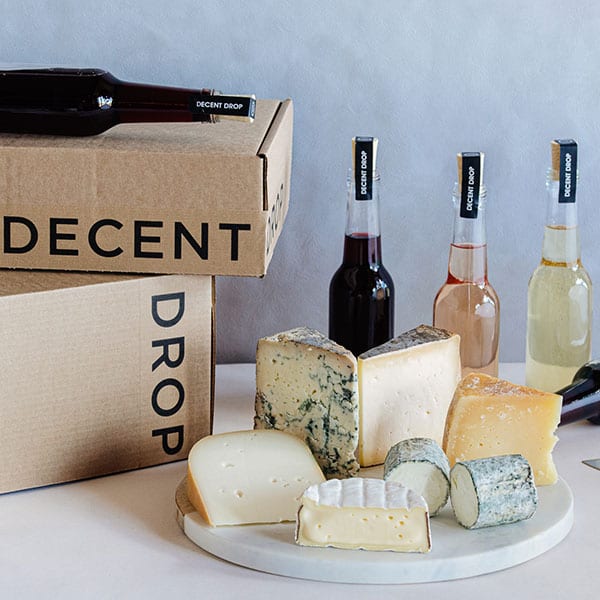 Farhi cocoa dusted caramelised pecans
For the sweet-toothed fathers, these cocoa dusted caramelised pecans from luxury chocolatiers Farhi are a work of art. The caramelised pecan is encased in Belgian milk chocolate and dusted with top quality cocoa for a texturally satisfying bite of heaven that somehow manages to taste like praline. The hefty 690g gift jar makes an impressively decadent gift. Available from Farhi (£30).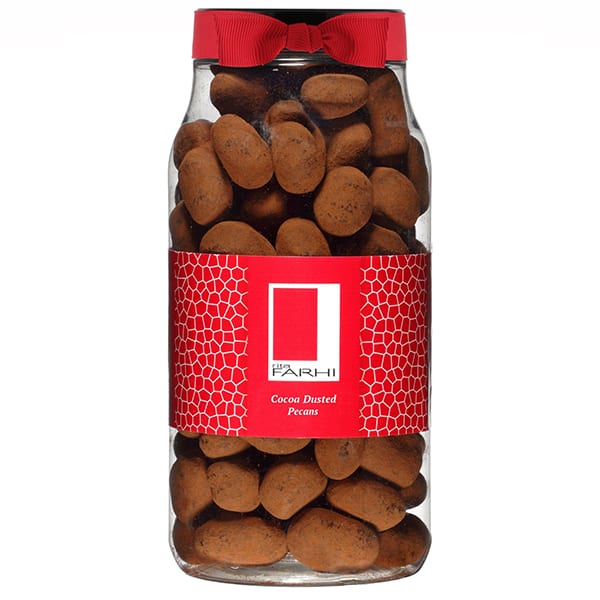 Sourdough from Scratch cookbook by James Morton (Quadrille)
If he's dabbled in making sourdough or ale before, these newly updated guides by Bake Off alumnus James Morton will give him a friendly steer. Technical without being too dense, James lays out his approach to the core methods, with key recipes and frank advice on kit, ingredients and troubleshooting. Available from WH Smith (£12).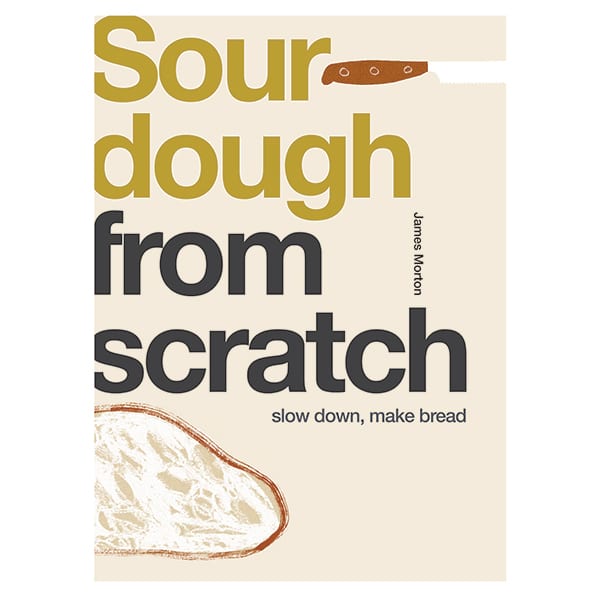 Chunk of Devon pies

Chunk of Devon's genius Father's Day offering lets you say it with pie – literally. Order a steak and ale or chicken and bacon pie (good flaky pastry, deeply savoury filling) to arrive with a 'Happy Father's Day' message emblazoned in pastry on its lid, plus an eight-inch apple pie for afters. That's lunch, card and present in one! Available from Chunk of Devon (£20 with free delivery). You can order from 1 June.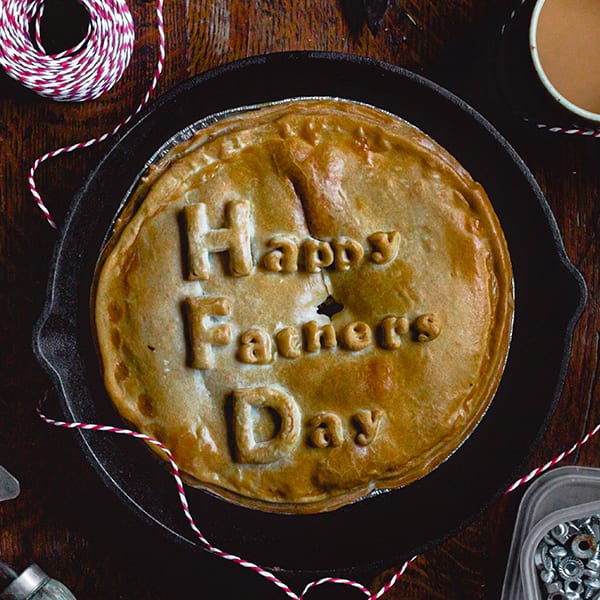 Hot Smoked starter kit

Introduce the rich flavours of wood smoke to the barbecue with this smart hot-smoking starter set: six types of sustainably sourced wood chips – including sweet maple, subtle beech and powerful hickory – plus stainless steel smoker box for nestling into the coals (it works on a gas barbie too). Comes with a recipe booklet and starter guide covering which chips complement what food. Available from Hot Smoked (£30 plus £3.95 delivery).
Let little ones spend some quality baking time with dad this Father's Day. Bottled Baking Co's cute, layered recipes-in-a-bottle for cookies, brownies and cakes are a fun way to get everyone together – just shake out and add the wet ingredients. Dad Greg started the company when he wanted to spend more time baking with his young 'un (with less faff). Available from Bottled Baking Co (£10.50 per 750ml bottle, plus £4.95 delivery).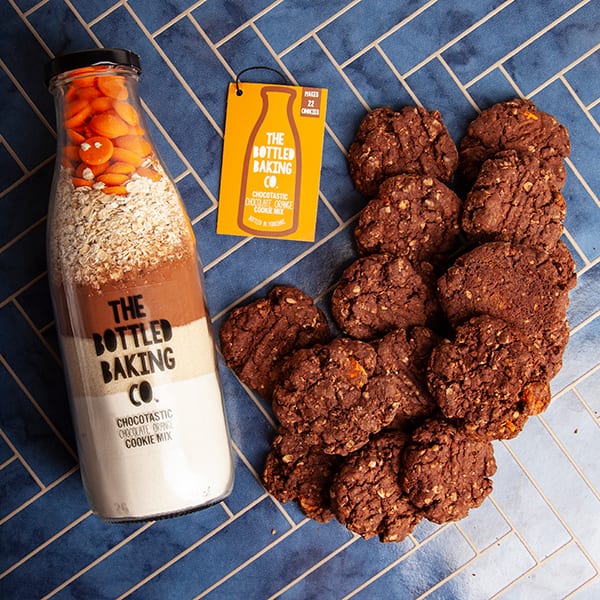 Crosstown Luxury Father's Day gift set
New from the kings of doughnuts, this Luxury Father's Day Gift Box contains all the essentials if you ask us: a selection of doughnuts (or cookies if your Dad prefers those), a James and Jake body double skincare set and a bottle of St John wine (OR your choice of beer, coffee or chai if Dad's a tee-taller). There's even an additional option of adding an extra pair of socks. A tempting collection of goodies for if you're looking to go all-out. Available from Crosstown for £57.95.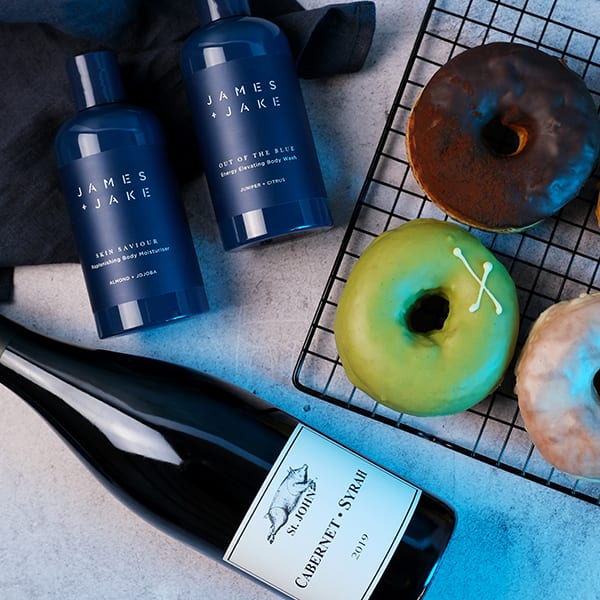 You can't go wrong with some delectable Spanish nibbles from Brindisa. Its new luxury hamper does the choosy work for you: two types of ham and cheese (including classic Iberico jamon and manchego), orange blossom honey, quality Ortiz bonito tuna, Perello gordal olives, cigarillo biscuits, a celebratory bottle of cava and more, presented in a wicker basket for wow factor. Available from Brindisa £125, free delivery. Use code SUMMER20 for 20% off at the checkout (for a limited time only).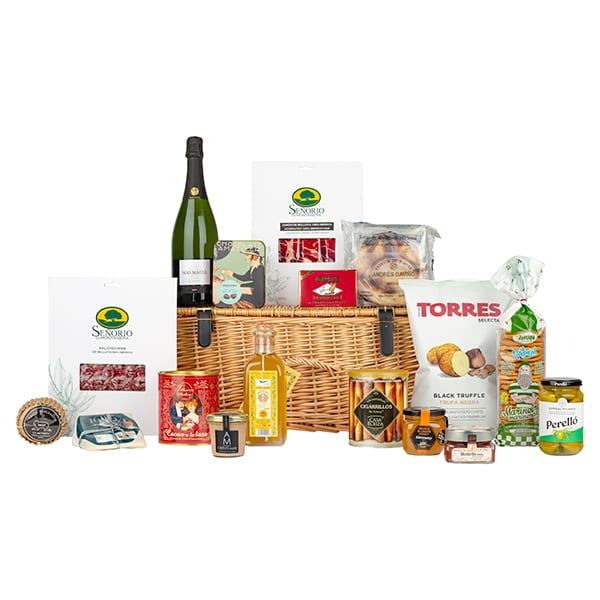 Or what about some booze?
Booze is always a safe bet, especially if you've left gift buying until last minute. Click here to see the finest boozy gifts.