How to make rice
Cooking rice correctly is a culinary trick worth learning, and all you need to do is give it a little thought, plus minimal interference. Here are our tips for how to cook rice to perfection.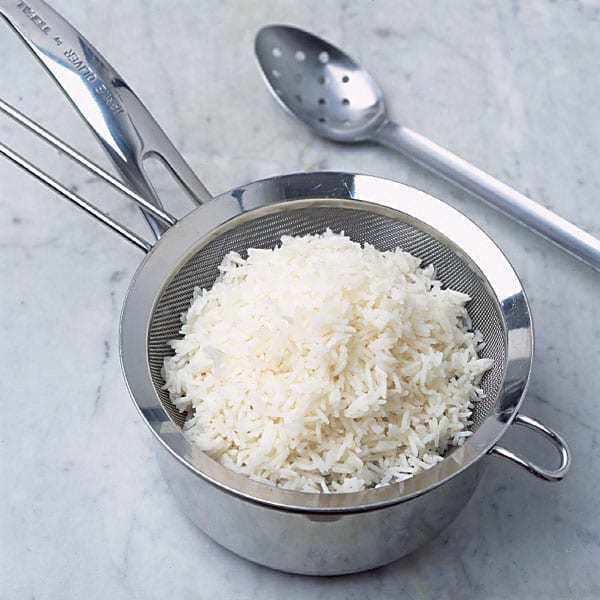 What you will want to achieve are separate grains – tender not mushy – with a little bite. There are two classic ways to cook rice: the absorption method and the open boil method. No one way is better or easier, but try out both and you will find one that suits you.
There's a variety of long grain rice available: American, basmati, jasmine and mixes including wild rice. All rice will cook in around the same time, with the exception of the wild grain mixes, which need longer cooking. If in doubt, check the packet's recommended cooking time.
The absorption method
For the absorption method, measure the rice by volume not weight. You must use 2 parts water to 1 part rice. So for four people: measure 300ml rice in a measuring jug, followed by 600ml water.
Put the rice and water into a medium to large saucepan with a tight-fitting lid. The tight lid is crucial, so the water is completely absorbed by the rice, and steam doesn't escape. If you don't have a tight-fitting lid, put foil between the pan and the lid. Stir the rice just once. Bring to the boil, uncovered, then cover and reduce the heat to its lowest setting. The rice will take 12-15 minutes to cook. (Do not lift the lid before the time is up.) If it's not quite cooked, give it a few minutes more. Remove the lid and let the rice dry off for a minute. Fluff up with a fork and serve.
For the open boil method, weigh the long grain rice using weighing scales: 50g per person is enough as a side dish.
Bring a large pan of lightly salted water to the boil and stir in the rice. Reduce the heat to a simmer and cook for 12-15 minutes until the rice is tender. When you are satisfied the rice is tender, remove from the heat.
Drain into a sieve
Fluff up with a fork and tip into your serving bowl.
All washed out
Opinion varies greatly on washing rice before cooking. Modern packaging techniques make washing rice to cleanse unnecessary, a quick rinse under cold water (particularly with basmati) ensures you end up with separate grains.
Full steam ahead
A foolproof way to cook rice is in the microwave – it's no quicker but it's easier. Use a microwave multi-steamer.
Subscribe to our magazine
Subscribe to delicious. magazine for HALF PRICE
Subscribe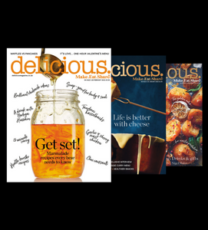 Join our newsletter
Packed with menu ideas, recipes, latest competitions and more...