Passive cooking: the energy-saving hack you need to know about
Passive cooking is a term used to describe heating food initially on the hob, only for a short time, before covering it to continue cooking off the heat. A lot of chefs like this style of cooking (Nigella swears by it when it comes to cooking her pasta) and we rate it for keeping energy costs down.
Low-energy methods of cooking like this are great if you want to save money on fuel bills, but also if you are keen to reduce your energy consumption and cook in a more sustainable way. Below, we explain exactly what passive cooking really is, and share recipes for you to try using the method.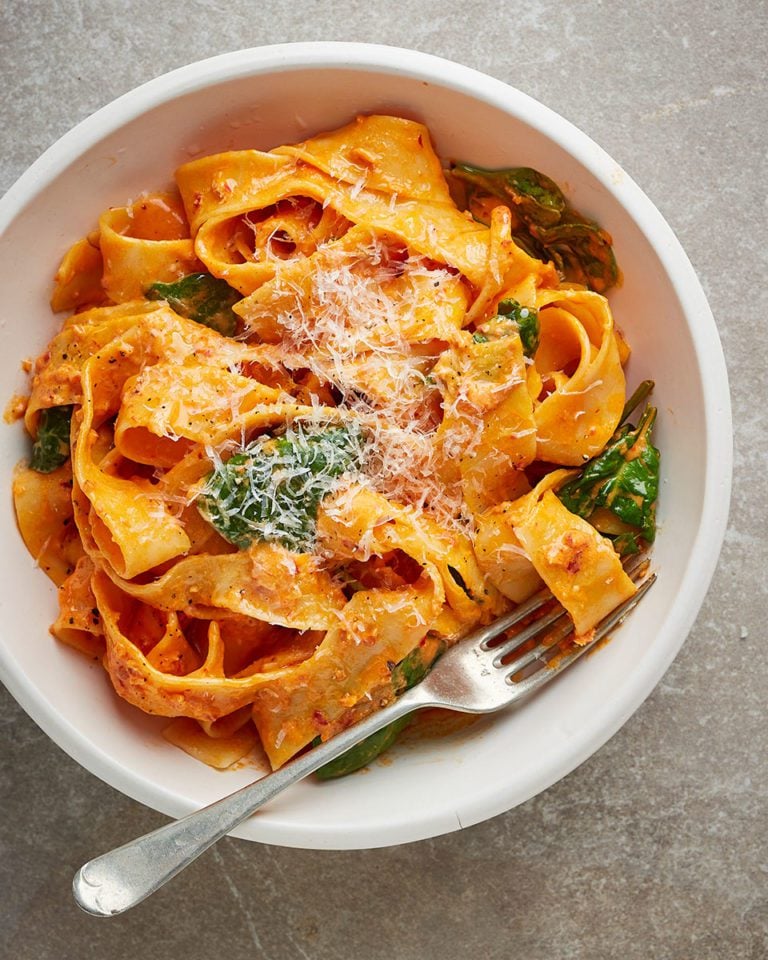 What even is passive cooking?
Passive cooking is the term used to describe dishes that are finished using the residual heat after food spends a short time on the hob. This method is helpful for those wishing to eat more sustainably or more affordably. The most important thing is that you have the right lids for your pan, and that you don't get impatient and take a peak, releasing all the steam inside the pan that is vital to finish cooking the food.
When is passive cooking a good idea?
Not only is passive cooking useful for saving on time and money, this low-energy method is also ideal for outdoor cooking, e.g. when camping or hiking, when gas supplies might be low and a little ingenuity is needed to make the most of heat and fuel.
Pasta and rice are great foods to try cooking in this way, as both can finish cooking by absorbing liquid as it slowly cools down with a lid on. Bear in mind that the carbs will take longer to finish cooking this way, so this does require a little more patience!
Cooking protein like fish is also a great food to try by turning off the heat, as its delicate texture will enjoy a more gentle method of heating, and will ensure your fillets are cooked to perfection.
Filling your oven saves fuel and money
Another way you can make the most of the gas or electricity you use is to ensure you make the benefit of having your oven on for any given time.
That means, if you're cooking some roast potatoes, get another dish in the oven at the same time, to make the most of the heat and energy. Whether it's the vegetables you have in your crisper that need using up, which can then be blended into a soup, or an apple crumble ready for your dessert in the oven at the same time – filling the oven to capacity is a savvy way to cook more sustainably.
The best low-energy recipes to try at home
Low-energy broccoli and anchovy trofie pasta
This recipe requires less than 5 minutes of gas guzzling time. Sizzled anchovies add plenty of umami, which seasons the broccoli along with chilli, fennel, a touch of acidity from the vinegar and a little cheese.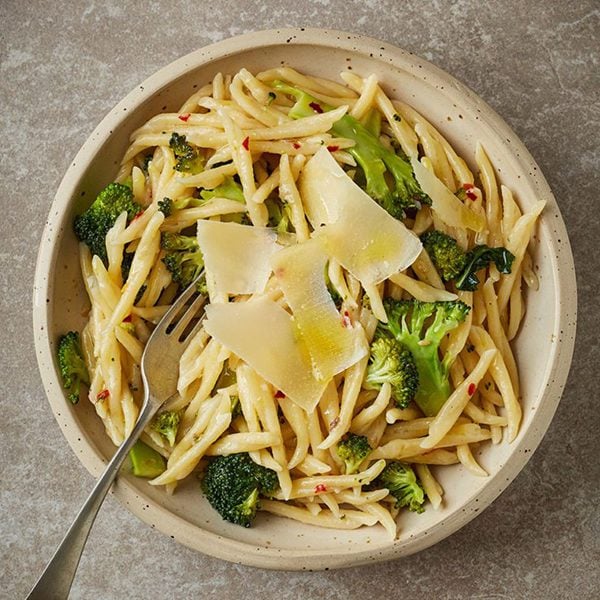 The absorption method is seen here. Rice is gently flavoured with aromatic whole spices and a little turmeric for colour, and then cooked for 10 minutes, before being turned off and left for another 5 minutes to finish cooking to fluffy perfection. It's the inimitable side dish to all sorts of Indian dishes.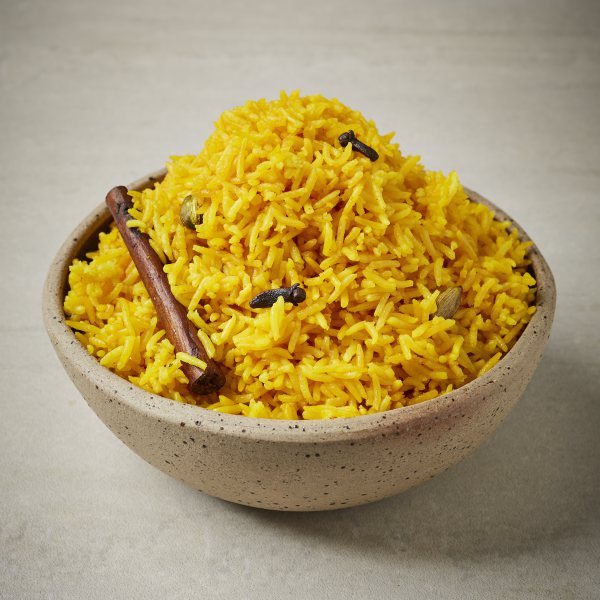 You'd never guess this pasta took just 5 minutes of hob time. Capturing the residual heat of boiling water is all that's needed to warm the sauce for this pasta through. The fiery 'nduja is calmed by creamy mascarpone with fresh spinach and lemon juice adding a brightness to the flavours.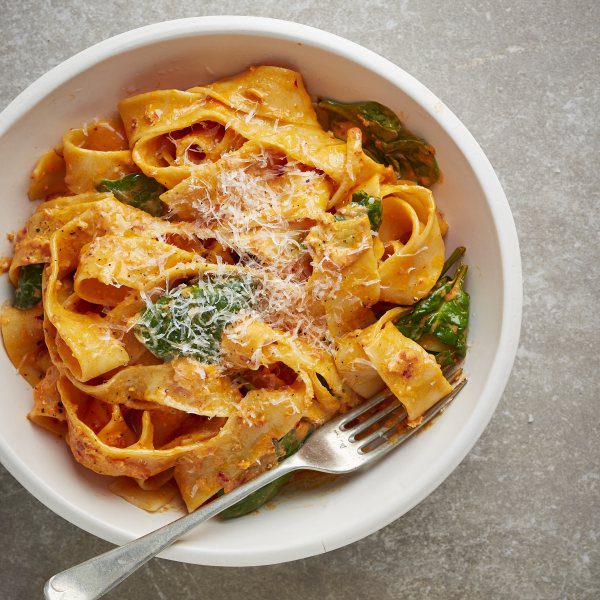 This dish sees pollock fillets lightly poached in coconut milk packed with aromatics. You can of course use haddock or cod in this dish, but pollock is a more sustainable choice, and is often pretty indistinguishable from the more popular species (especially in a flavourful broth like this). Pollock is often sold under a generic 'white fish' label in the freezer aisle, so keep an eye out for that too.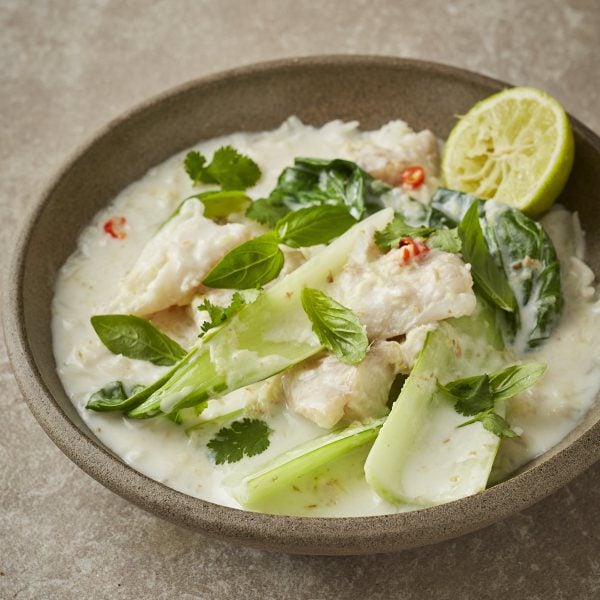 Check out all of our sustainable recipes in our collection here.
Subscribe to our magazine
Food lovers, treat yourself this Christmas... Enjoy 12 months of magazines for £29.99 – just £2.50 an issue.
Subscribe
Unleash your inner chef
Looking for inspiration? Receive the latest recipes with our newsletter