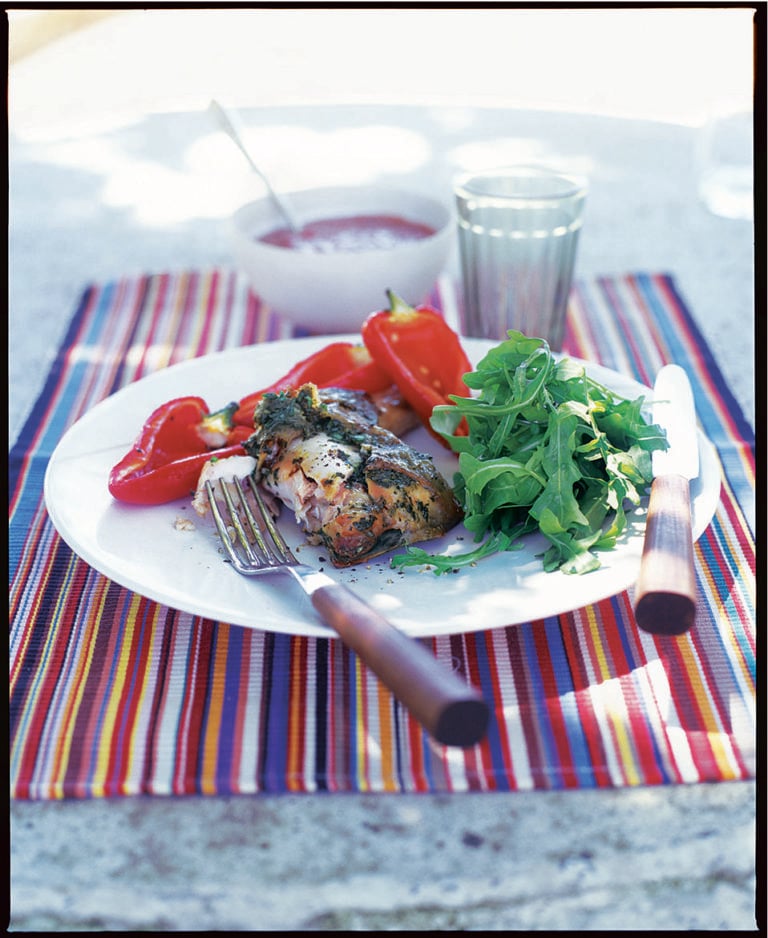 for 4 people

Takes 55 minutes to make
A recipe of basil and parmesan stuffed chicken. Cook this in a kettle barbecue or alternatively roast it.
Per leg: 291kcals, 18.1g fat (5.3g saturated), 31.3g protein, 0.7g carbs, 0.1g sugar, 0.5g salt
delicious. tips
Supermarket out of fresh basil? Don't worry – just stir the freshly grated Parmesan into two tablespoons of pesto from a jar and use the mixture to stuff the chicken legs.

Also, the chicken can alternatively be roasted in the oven at 180°C/fan160°C/gas 4 for 35 minutes, and finished off on an open barbecue for 10 minutes, turning once.