The show-stopping Sunday lunch menu
Show some flair in the kitchen and really impress your guests with this show-stopping Sunday lunch menu. Although every element is spectacular in some way, it's our truly stunning side dish that deserves a special mention…
It's rare that a side is the star of the show but once you've cast your eyes on our crispy pan potatoes, you'll see why. Take a look at our easy-to-follow video, too, which shows you how to make the dish.
Some of these recipes do require a bit of skill but, not to worry, we're here to talk you through everything step-by-step.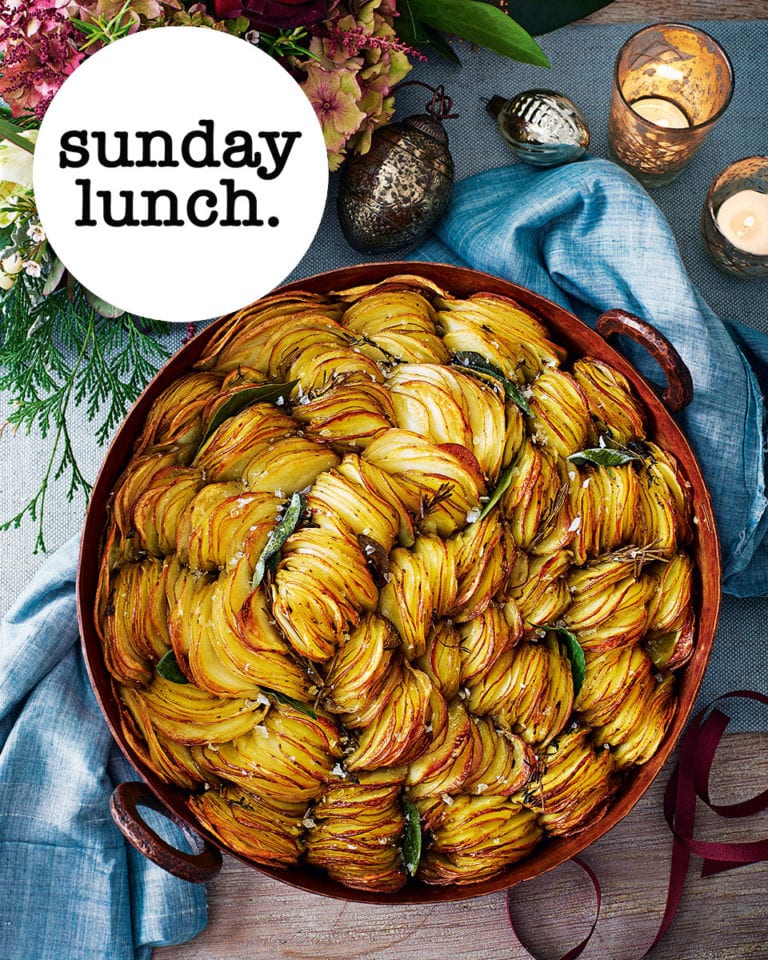 What's for starters?
In our opinion, the main and the side dish are hearty enough on their own, especially when followed by a decadent pudding. If, however, you're keen to kick things off with a fancy morsel, go for something light like a crostini or our mozzarella arancini.
What's for mains?
Name us a better combo than roast chicken and crispy potatoes… we'll wait. Try this roast chicken recipe with an impressive lemon, oregano and olive breadcrumb stuffing. Once roasted, the bird is seriously succulent, full of flavour and will feed a crowd of about four to six people.
What's for sides?
The star attraction in all its glory: serve your roast chicken with these mesmerising crispy pan potatoes. They might look a little tricky to make with their perfectly-thin laters of sliced potato, but with the help of a mandolin you'll find they're easy enough to conquer. Watch how to make them below: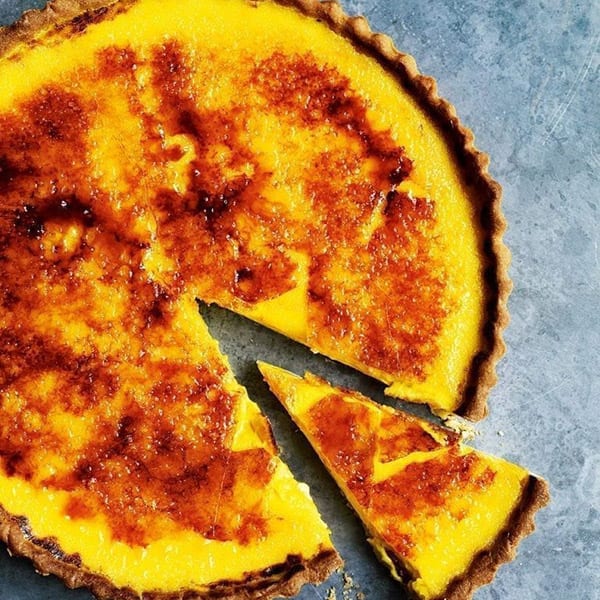 For more Sunday lunch ideas, take a look at the rest of our menus…
The celebration Sunday lunch menu
The slow-roast Sunday lunch menu
The traditional Sunday lunch menu